Vacuums
Why Refinishing Your Hardwood Floors Is a Smart Move
Who knew a little TLC would pay off so beautifully?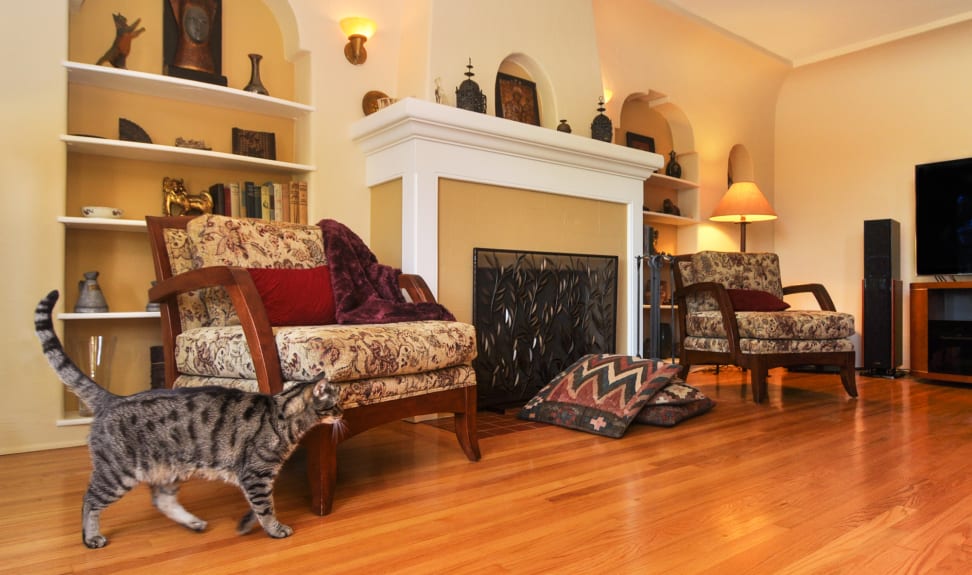 Credit: Dave Swanson / Reviewed.com
Freshly minted tax refund in hand, we decided it was time for a long-overdue refresh of our older home.
I've written in the past about how some home improvements deliver better ROI than others. If we were planning to re-sell our place any time in the next year, we'd focus on those kinds of upgrades. But we love our house—an Art Deco classic that was ready for a facelift—and so it was more a matter of choosing improvements that would give it the most shine.
The majority of our budget was earmarked for repainting the interior—all but the kitchen and bathroom walls were old and tired. But as we pondered the heavy lifting ahead, another idea surfaced: Why not use the opportunity of displaced furniture to also re-finish our 78-year-old hardwood floors?
In truth, we should have addressed the floors the moment we closed escrow on the house, 15 years ago. Even then, they were dingy and scratched-up by the previous owner's dog, with dull grey patches marking doorways and areas of heavier traffic. They hadn't seen that much wear and tear since we moved in, but we hoped we could turn them into a real asset, rather than something to be hidden with rugs.
Refinishing, Step by Step
The cost of hiring professionals to refinish hardwood floors can vary considerably. Your zip code, the condition of the floors, and the size of the project all factor in. Angie's List says that its members reported an average price nationwide of $629 per room to sand and refinish.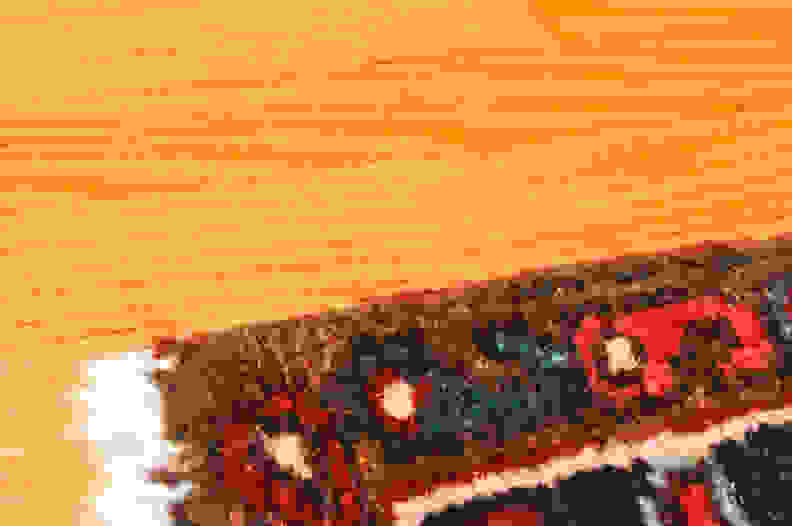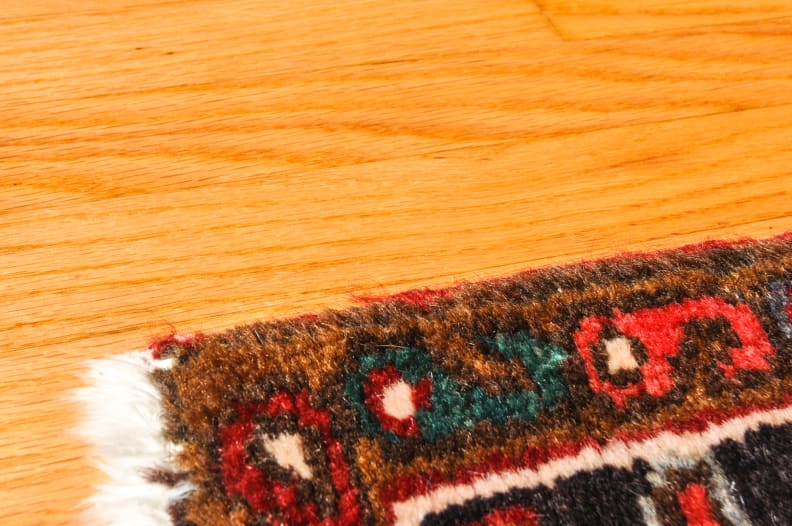 We collected bids and settled on Atlas Flooring, a company established in 1983. We would be doing a living room, dining room, hallway and three bedrooms. The bid came in at $3,250, just under the average price reported by Angie's List for six rooms. In all, our project worked out to about $3 per square foot.
Of course, the DIY route can cost a lot less—assuming everything goes well. Zillow says that—including equipment and materials—it costs about $600 to $915 to refinish 800 square feet of hardwood floors yourself, or around $1 per square foot. But this is not a project to be taken lightly: experience counts, and some mistakes can be brutal.
A couple decades ago my father and brother personally handled the refinishing project for a home my brother's family was moving into. "Never again," they said, on reflection.
And of course, the flooring industry loves to sell brand-new floors. Walter Kamfonik, who runs Atlas Flooring, told us he hears of a lot of contractors who tell prospective clients that older floors can't be refinished.
"They'll say, they don't make this wood anymore, you can't repair it, you can't refinish it—instead, they'll sell them on a cheap fabricated floor," explained Kamfonik. "But we can usually make these floors look 90 to 95 percent brand new."
Kamfonik said he could do the work in two phases, back-to-back—one half of the house, immediately followed by the other. There was a surcharge of $275 to split the work, but we just didn't see how to make it work with all the furniture we'd be relocating.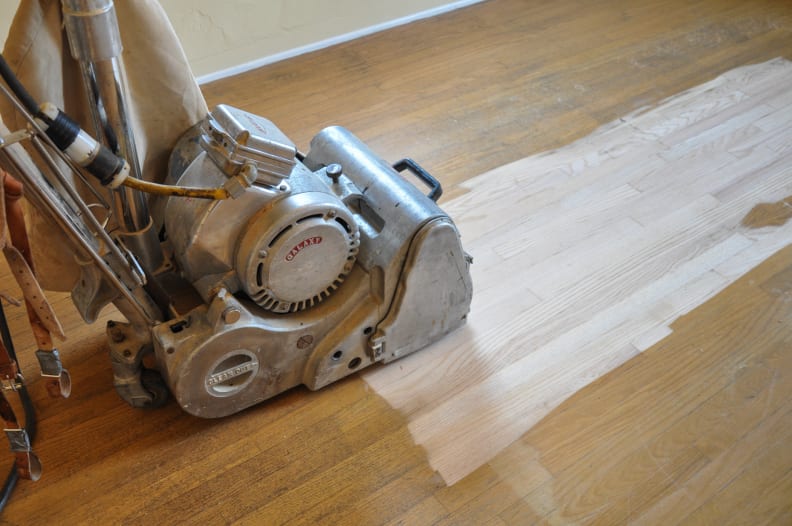 ×
Hardwood Floors Gallery
Kamfonik had a crew of three to tackle the project, and they spent three consecutive days on each half of the job. In retrospect we probably could have skipped the two-phase approach and saved $275. Kamfonik told us to allow at least a few days of additional drying time before moving furniture back. So when the team was ready for phase two, we wound up moving virtually everything into our kitchen, the basement and garage—ouch!
But the results? These floors sing.
Return on Investment
Though concrete statistical data on the value of hardwood floors is hard to come by, it didn't take much to find anecdotal evidence that refinishing our floors could be a good investment.
"Millennials want hardwood," suggested Nancy Perlman, a Chicago-based real estate agent with Baird & Warner. "And people who have allergies or asthma have to have wood... they cannot have carpet."
"But if they're not in good shape, hardwood floors can turn from an asset into a liability," she added. "Instead of your house going up in value, it goes down."
Perlman told me about a two-story condo she was asked to sell last year. The owner had three realtors who all told him the house wouldn't sell for more than $315,000.
"When people walk into a house with nasty hardwood, they see work," said Perlman. "This owner had a big dog that had peed and scratched all over the place—even chomped on moldings. So I told him, if you fix this damage, I will list it for $349,000." The seller spent $6,600 to refinish the maple floors, and Perlman put it on the market just before Halloween.
"We sold it in November for $345,000," Perlman said. "I'm certain it was the floors that made the difference."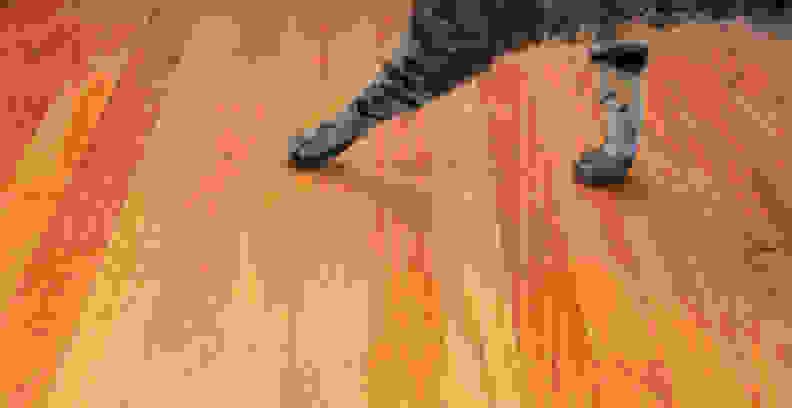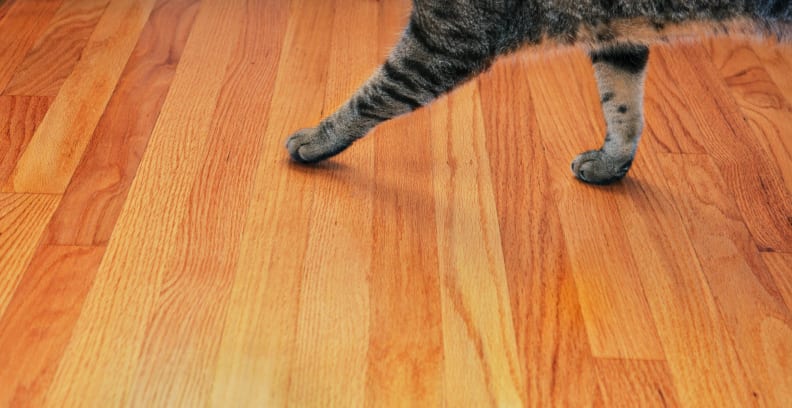 We're not planning to put our house on the market any time soon. In fact, the refreshed floors helped us fall in love with the place all over again. The gleaming rose-hued tones and sinuous grains of the red oak planks help tell the story of a home built by dedicated craftsmen, during an age when prefab and cookie-cutter design had yet to take hold.
Restoring the original hardwood was a tribute to these unsung workers. We hope they would be proud.
Related Video