Vacuums
The best ways to deep clean your carpet without hiring someone
DIY is the way to go
Credit: Hoover
When winter finally yields to spring, it's time to give your carpets a deep clean. Think about all the salt you tracked in on your boots, all the food you dropped, and the fact that your pets and kids have been cooped up inside, weathering winter storms. Deep cleaning takes more than just a run-of-the-mill vacuum. You need to get some detergents involved to lift set-in stains. You have three options: hire someone, rent equipment, or buy a carpet cleaner.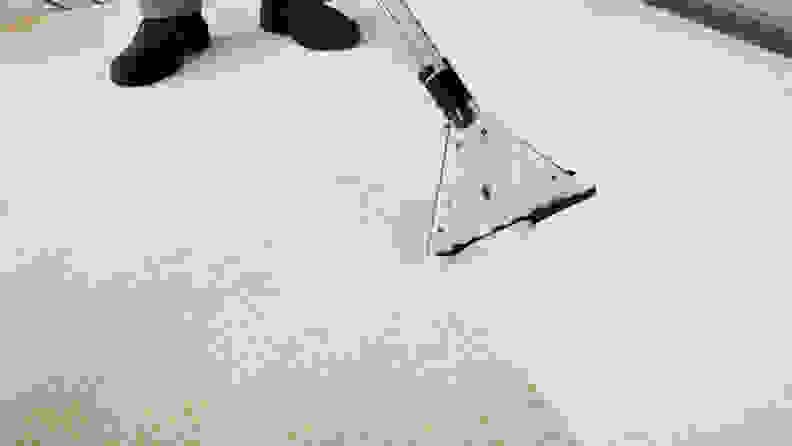 Hiring and renting is a waste
Hiring someone to clean your carpets can be expensive. Poking around online, I found plenty of ads that proclaim cheap prices, like $99 to clean three rooms. However, a reading of the fine print revealed that it was only up to 450 square feet–a quarter of a house at best. That's a typical tactic for too-good-to-be-true ads. The ad says $99, but you're really looking at a $300-$400 bill.
That $99 cleaning service deal would cost you $300-400, at least.
You can also rent a cleaner for a fraction of the cost, about $50 a day. That option comes with headaches of its own. Rental carpet cleaners share a lot in common with laundromat washers–built for sturdiness rather than performance. Also, since it's a cleaning tool, you know the product you're renting touched other people's messes—you just don't know what it was.
The final option is buying your own carpet cleaner. If you plan on deep cleaning your carpets more than once a year, then this is probably the sensible option. After some research and in-house testing, I think the Hoover SmartWash is probably your best bet. Retailing for under $300, this model is more fool-proof than its competitors, and should save you at least that much over its lifetime.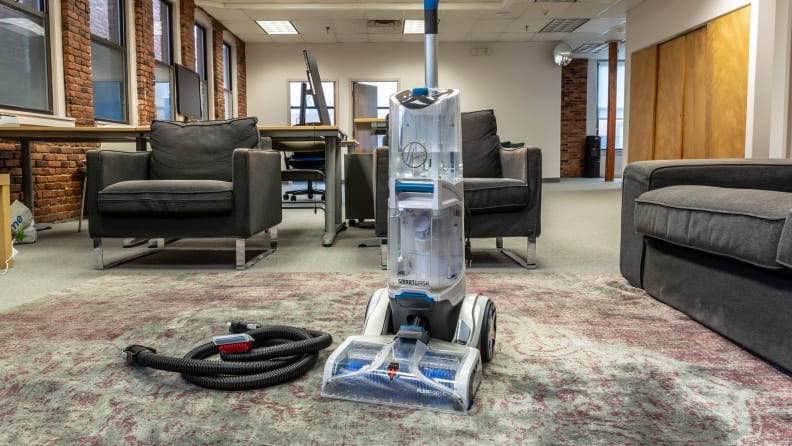 What you need to know
In my long years professionally cleaning carpets for science, I have found that the biggest problem with wet carpet cleaners is over-sudsing. Too much soap leaves carpets dirtier than they started.
That's the main reason why I like the Hoover SmartWash; it automatically mixes the correct amount of solution and dispenses it accordingly. That means you don't have to use spot jets or shampoo the carpet yourself. Also, if you need your a room ready for use immediately, you can use the dry-only mode after you wash.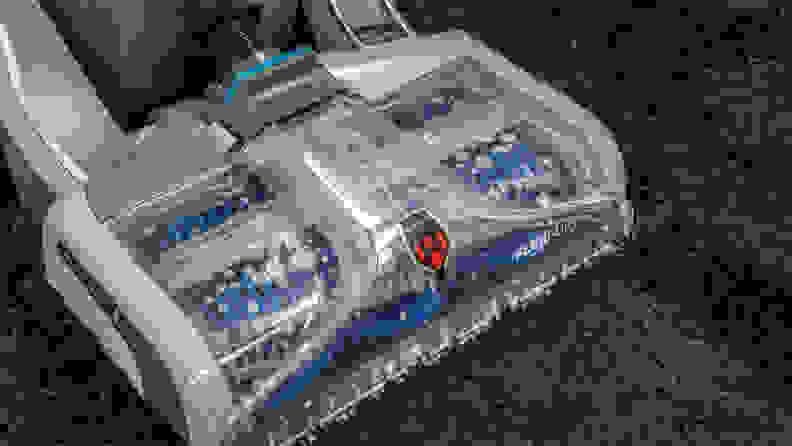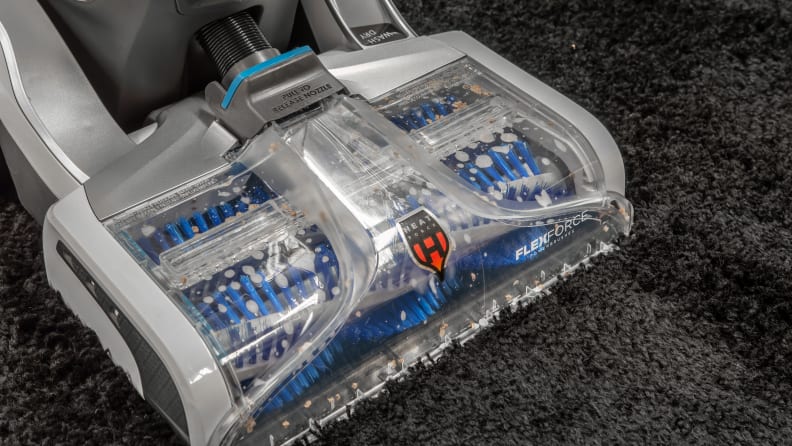 While SmartWash looked good on paper, I still had to put it through some real-world tests. In my initial proof-of-concept run, I used ice melt dissolved in water and I poured it on a thick throw rug. High-pile carpet is one of the harshest surfaces to clean because it's hard to soap correctly and dry in a timely manner. I went over the entire rug three times and then waited for 30 minutes to check dryness.
In the end, the SmartWash impressed me. I actually vacuumed the throw rug before I began the tests, and the Hoover ended up picking up large debris that I didn't even know were in there that the vacuum missed.
The rug still had a few chunks of salt on it, but it looked, smelled, and felt much better. Carpet cleaners can sometimes leave an oily residue behind, but there was none of that here. Best of all, the rug felt dry to the touch. That's an important detail because your carpet isn't truly clean until it's ready to use again—especially if you have kids or pets.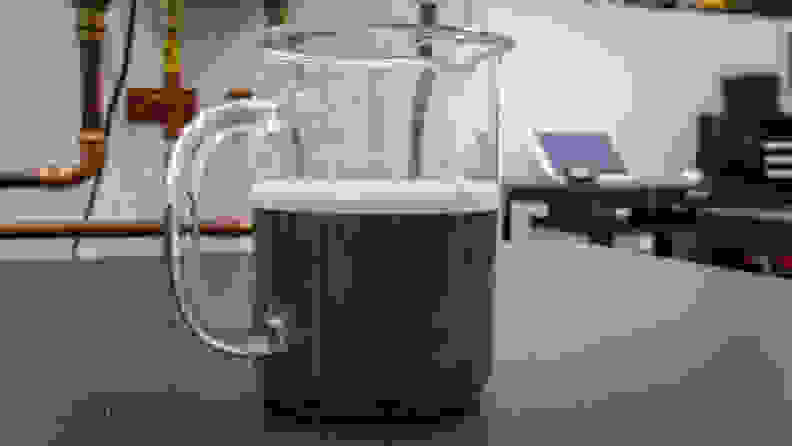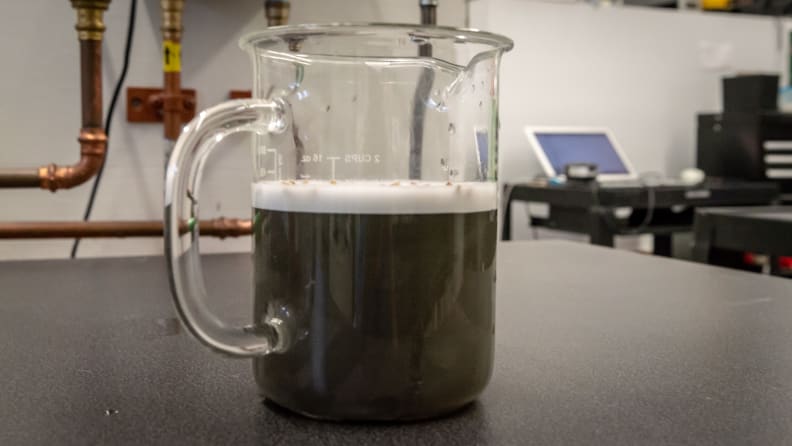 Problems to be aware of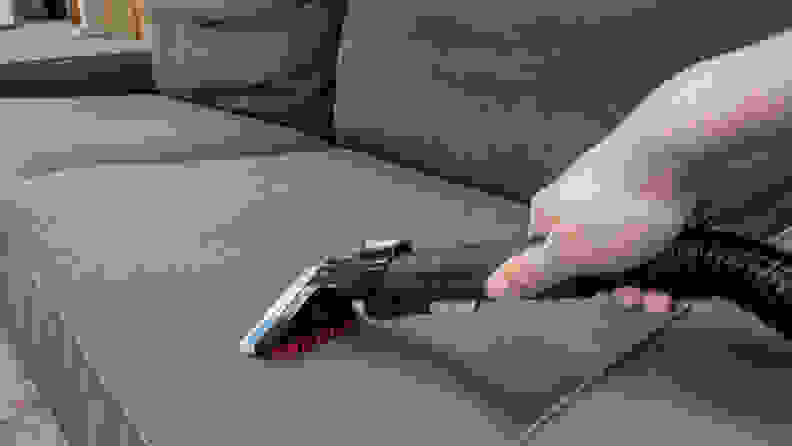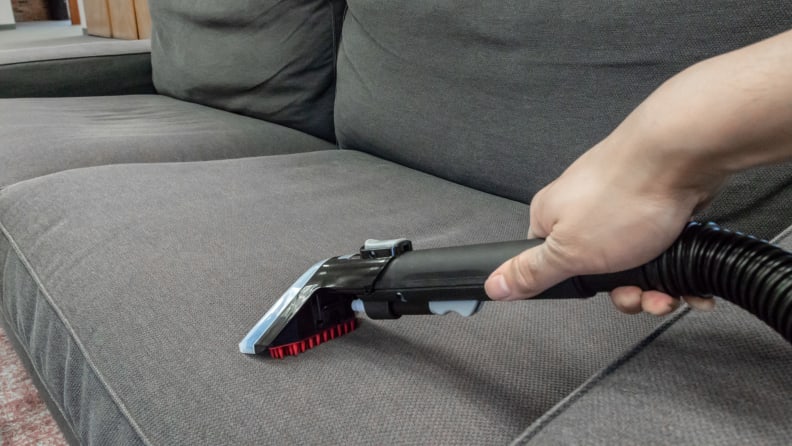 Probably the biggest issue I found with the SmartWash was its bulk. Fully loaded, it tips the scales at around 20 pounds. Lifting it up stairs was a hassle. It would have benefited from a handle on the front to help even out the load. But if your dirtiest carpets are on the first floor, it shouldn't be a problem.
Also, while the automatic mixing and dispensing of soap took a load off my mind, the carpet cleaner ate through soap pretty quickly. That can add to the cost of ownership over time, though you're still looking at a significantly cheaper option than paying a professional or renting a carpet cleaner.
So what's the best way to clean your carpets?
If you want to gain the upper hand on your dingy carpets, the most cost effective thing to do is get a carpet cleaner. They are not that expensive, and the newest models are just as easy to use as your vacuum—and may even do a better job of picking up debris.
Compared to hiring a professional cleaner for a typical single-family home, our favorite option—the Hoover SmartWash—will pay for itself in just 1-2 uses. Renting a cleaner when you need it is a little more cost-effective, but having one at home will still be more valuable in the end—and you'll have it around when you need it, letting you clean more often.
Ultimately, if you want to keep your carpets clean on the regular, owning your own cleaner is just the smart choice.
Related Video: How to clean the worst carpet stains