Vacuums
These colorful vacuums are your secret weapon for spring cleaning
Witness the art of vacuuming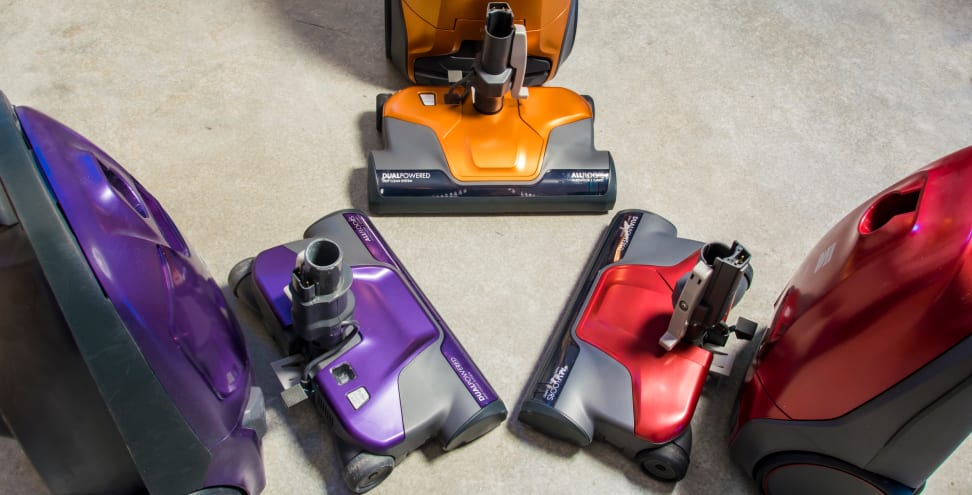 Credit: Reviewed.com / Jonathan Chan
A 2008 study suggested that being surrounded by works of art can actually increase our tolerance for pain. Surely there is no greater pain than housework, especially vacuuming.
Kenmore's new lineup of colorful canister vacuums might be just what the doctor ordered. After weeks testing these models, we know they balance power, handling, and value. So how are you supposed to choose?
There are three tiers: the 200, 400, and 600 Series, retailing for around $179.99, $229.99, and $279.99, respectively. While they've all have an award-winning motor, each model offers a different set of features that will please a different crowd.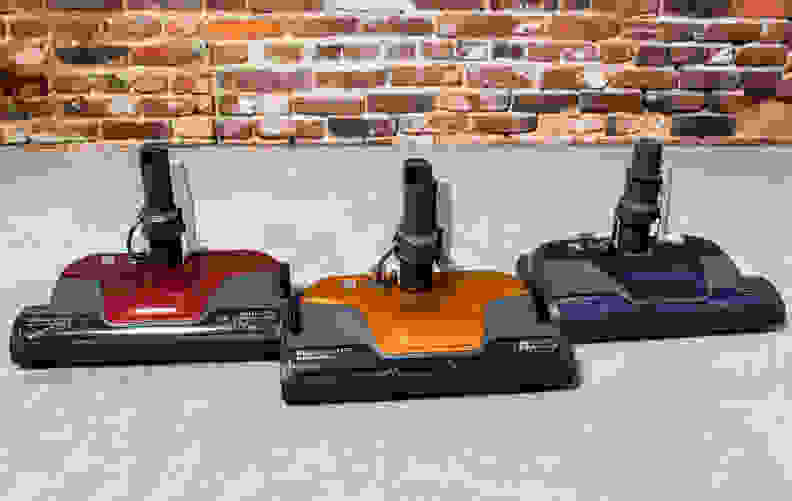 What all three share
On our normal carpet tests, each new Kenmore picked up around 44 percent of the testing dirt we laid out–which is above average. When we switched over to deep-pile carpet, that number dropped down to 19 percent, which is still impressive since the Kenmores outdid vacuums that cost twice as much. The gallery below shows other shared features.
The 400 Series–The Goldilocks Model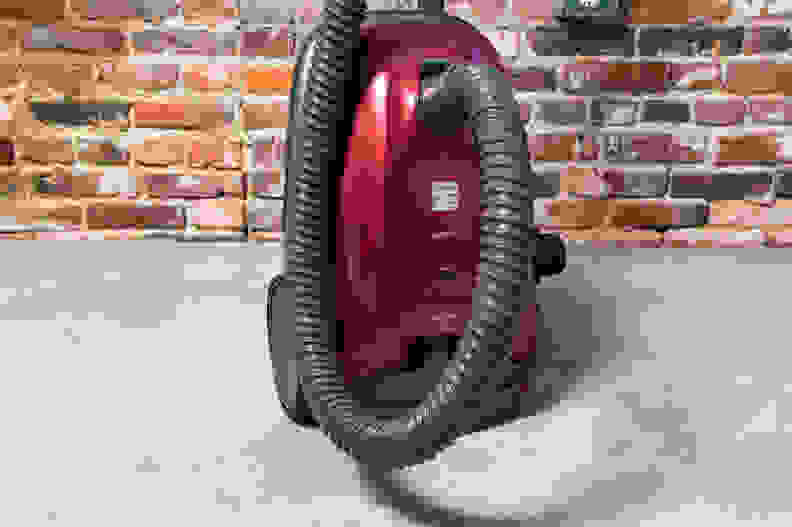 We think the red 400 Series has the best balance of value and features. A telescoping wand is the main feature that separates it from the 200 series. While fully extended the wand only gives you a few extra inches of reach, but it collapses as well, meaning you can adjust for mid-range surfaces like upholstery.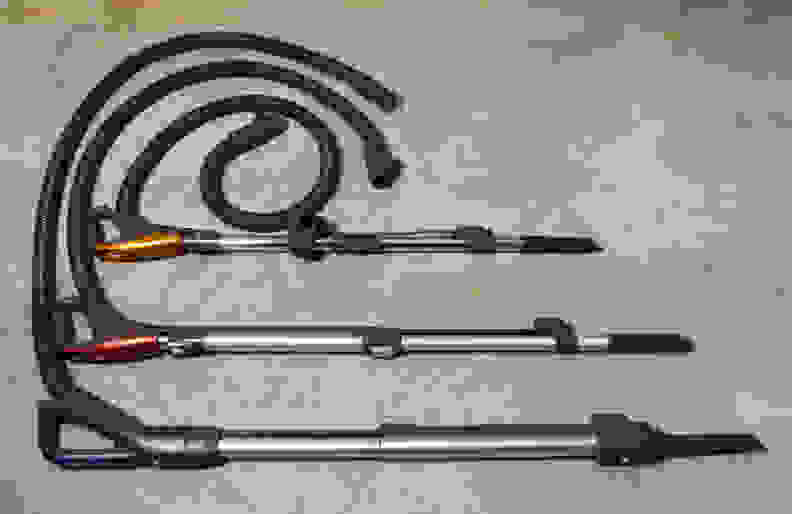 The 200 Series–For the bare necessities
If you're thinking that your vacuum is only for carpets, the 200 Series is the one to get. It has a fixed wand, meaning you can only clean at full length or with the handle, nothing in between. You'll save at least $50 buying this model over the 400 Series, and if you spend those savings on a supplemental hand vac, you'll have a duo that covers all your bases.
The 600 Series–Pet Owner's Delight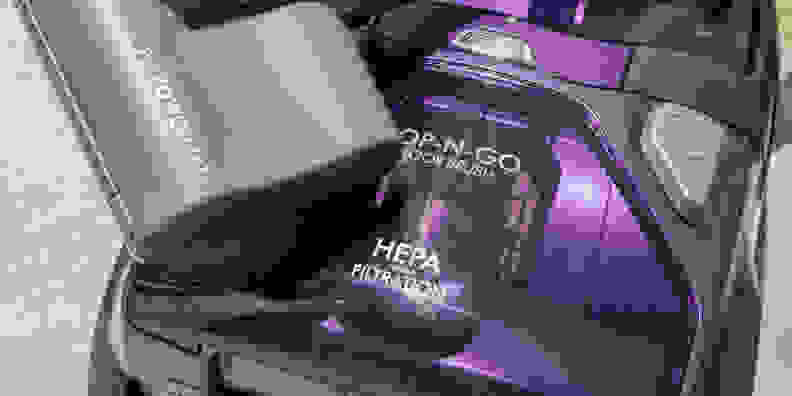 At nearly $280, the 600 Series is the most expensive of the line up. However, that extra cash is spent on convenient attachments. The PetMate, a mini brush head that puts the power of the full-sized vacuum in a five-inch space, is our favorite. The rest of the 600 Series' attachments are also a step up from the rest, they're thicker and sturdier than the competition.
If you're unsure on how to use your vacuum's attachments, we've got a handy guide.