Vacuums
LG Brings Augmented Reality to Robot Vacuums
The robot even acts as a roving security camera.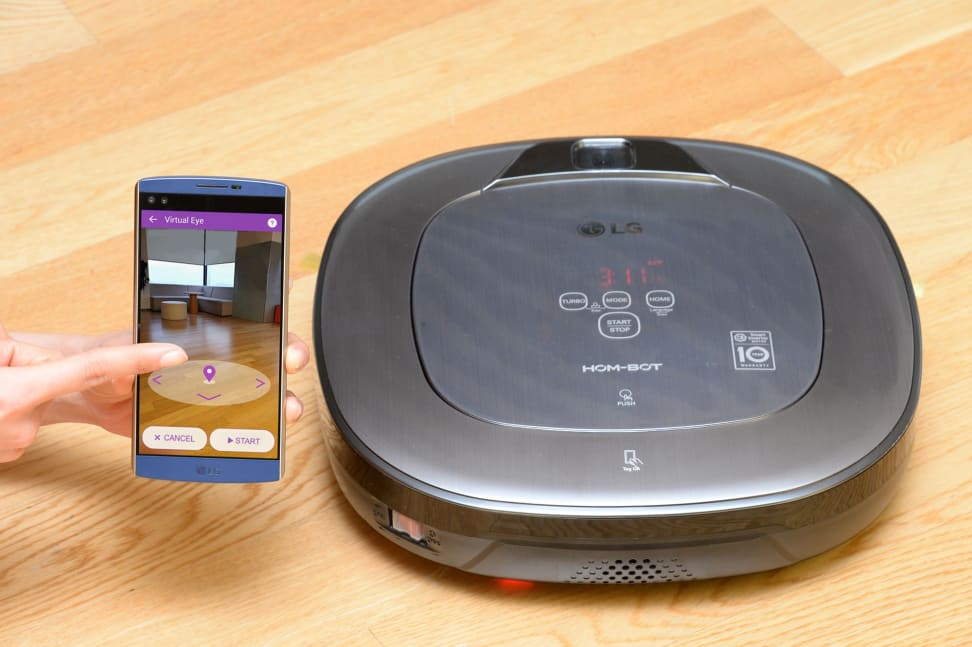 Credit: LG
It looks like 2015 might end up being the year of the smart robot vacuum. We've already seen internet-connected models from iRobot and Neato, but LG has just announced what could be the coolest robot vac feature for its new Hom-bot Turbo+: augmented reality.
The new Hom-bot is headlining LG's updated CordZero line of cordless vacuums, which will debut in just a few weeks at CES 2016. Hom-bot takes advantage of augmented reality through its companion smartphone app. Using your phone's camera, you can tap on areas of the room that you want the robot to clean, and it will get to work.
The robot can also use its built-in camera for "Home-Guard" and "Home-View" features. Home-Guard has the robot send you photos of the room when it detects movement, essentially acting as a security camera on wheels. Samsung announced a similar feature for its own robot vacuum last year, but it's nice to see the functionality coming to competing models.
Home-View lets you remotely control the robot through a live video feed from its built-in camera. It's unclear if you can actually drive it around like the Neato Botvac Connected, or simply watch it work as you issue commands from the app.
Like most of the competition, the Hom-bot Turbo+ knows how to avoid obstacles thanks to its "Robonavi" system, and knows where it has already cleaned thanks to its Triple Eye camera.
While the Hom-bot is the star of the lineup, the CordZero line also includes three other vacuums—the CordZero Bedding Cleaner, CordZero Canister, and 2-in-1 CordZero Handstick.
LG's announcement was short on details about these vacuums aside from their battery and/or suction improvements. Still, we'll definitely keep an eye on the Handstick to see how it compares to the contestants in our 2015 stick vac roundup.
Related Video