Vacuums
Panasonic Makes Cleaning Cramped Spaces Easier
No space? No problem.
Credit:
At this year's Dwell on Design L.A. show, Panasonic introduced American consumers to the MC-CL943 canister vacuum cleaner, which will be available in October for $399.
As part of the Urban Series, the MC-CL943 is designed for the cramped apartments that are increasingly common in modern cities. Consequently, the compact vacuum includes a number of conveniences that make navigating around apartments just a little bit easier, regardless of your square footage.
The nozzle can rotate a full 360 degrees to easily navigate around chair legs and lazy family members without having to rearrange furniture. Best of all, the brush head swings upwards when pressed up against surfaces, allowing the bristles to get up close and personal with the baseboard.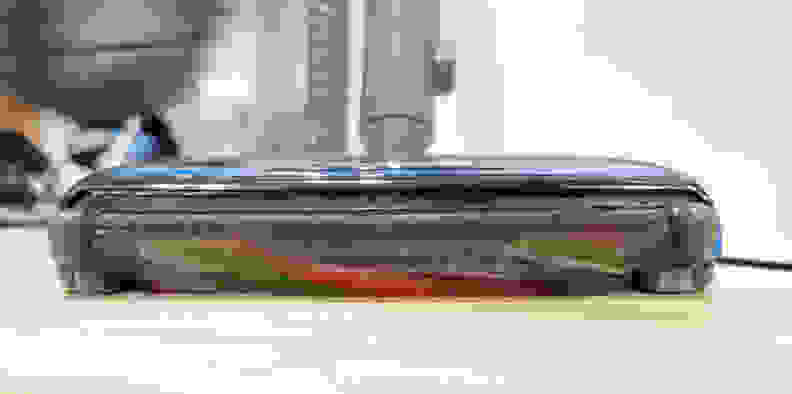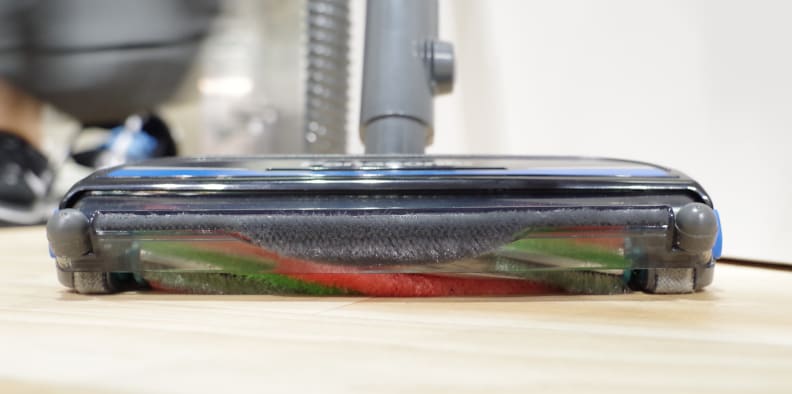 The soft, brightly colored bristles are also designed to polish wood floors as you vacuum. That's one less chore to worry about.
All controls are on the handle—fairly common with modern canister vacuums—but a welcome addition nonetheless. The MC-CL943 has a Carpet mode and Floor mode: Carpet mode uses an agitator to release dust particles, while Floor disengages the agitator to prevent it from pushing dust away from the nozzle.
Most vacuum agitators are propelled by the air as it's sucked in. That means it can get stuck on heavy carpet. The MC-CL943's agitator is powered by its own dedicated motor-drive in an effort to sidestep this issue.
While the MC-CL943 is designed to be lighter and more compact than other canister vacs, we still found it to be a bit too heavy. It won't give you too much of a workout, but buyers with multiple story apartments could quickly tire of lugging it up and down the stairs.