Samsung announced a new robot vacuum at IFA 2014, and Leona Helmsley would've loved it. If she'd lived until 2014, she certainly would've replaced her servants with robots. After all, you don't have to pay payroll tax on a robot.
And the Powerbot VR9000 certainly is a servant. It comes with a remote control that lets users point at a spot on the floor and instantly command the robot to clean it.
The Powerbot VR9000 comes with a remote control that lets you point at a specific spot and instantly command the robot to clean it.
The technology is called Point Cleaning, and we think it's a demeaning way for humans to interact with the growing community of robotic helpers. We already make them clean our floors and ferry around our cats—this is just plain rude.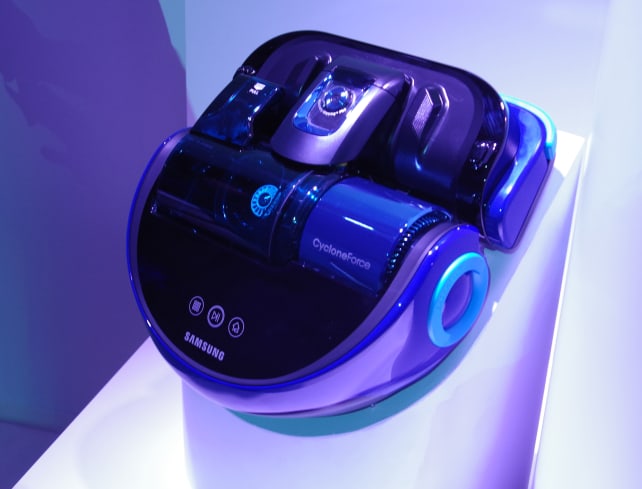 Samsung says that pointing at dirt makes the cleaning experience "easier and funner" for consumers. If you're the Queen of Mean, maybe. But we think you should watch your back. When the robots take over, they'll remember who pointed at the floor and made them clean.
In addition to its submissive tendencies, the Powerbot uses an upgraded sensor to detect and avoid obstacles. It also has larger wheels to keep it from getting stuck on carpet tassels on its way to revenge-fueled world domination.
Check out all of Samsung's IFA 2014 Announcements:
Our editors review and recommend products to help you buy the stuff you need. If you make a purchase by clicking one of our links, we may earn a small share of the revenue. Our picks and opinions are independent from any business incentives.