Cleaning could always be easier. From garbage disposals to Roombas, there's a whole industry dedicated to taking the labor out of household labor. Gronbach's Furniture Vacuum Cleaner is the latest and greatest entry in that field.
This handy little gadget is simple yet remarkably innovative: It's a vacuum that can be installed underneath pretty much any appliance or cabinet in your kitchen.
The idea is to provide homeowners with a fast, convenient place to sweep away dirt, without having to bend over with a dustpan or (if you're anything like this writer) clean pounds of dried-up dust and food out from under the oven once a year.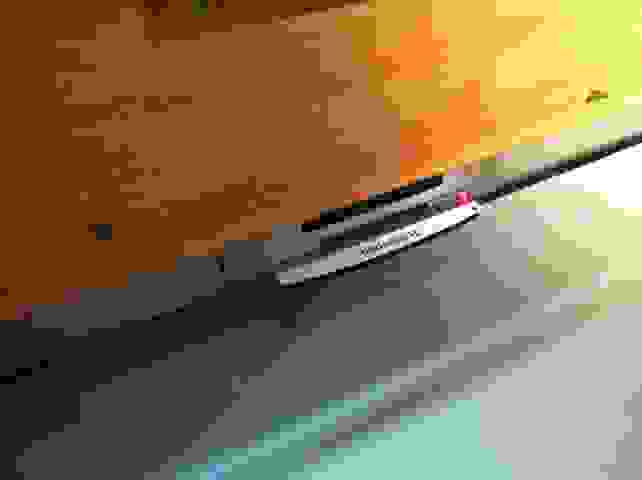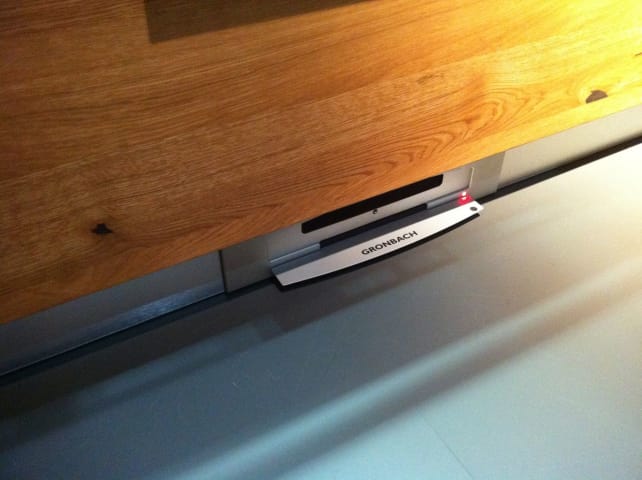 With more than a passing resemblance to a VCR (remember those?), the Furniture Vacuum Cleaner comes in three colors—aluminum, bronze, and black—providing an array of design possibilities.
Like most kitchen gadgets these days, the vacuum is app-enabled. Users can remotely turn on the suction and program the duration of each draw from 5–30 seconds. Perhaps more usefully, it can also be engaged via a motion sensor, allowing you to turn on the suction by simply touching the machine with a broom or your foot.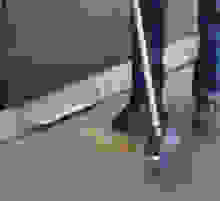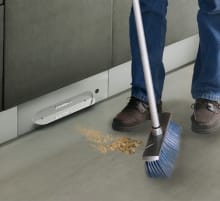 The vacuum also comes with a few accessories, including a brush tool and a 10-foot hose that lets you vacuum countertops and drawers, too.
Okay, so this isn't the only built-in vacuum system on the market. Hair salons and wood shops have been using similar stationary vacuums for years, and it it's not unusual for the homes of the rich and famous to feature (usually prohibitively expensive) central vacuum systems. But this Gronbach machine brings the convenience of those systems to the masses.
General filth aside, something like this would be a godsend for cooks who frequently end up with stray onion pieces and bits of green matter all over the floor. Unfortunately for us Americans, though, the vacuum doesn't seem to be currently available in the U.S. Our fingers are crossed that something changes in that regard in the near future.
Via: Appliancist
Our editors review and recommend products to help you buy the stuff you need. If you make a purchase by clicking one of our links, we may earn a small share of the revenue. Our picks and opinions are independent from any business incentives.