Beauty
I have natural hair and run 65 miles a week—here's how I maintain my style
I swear by these tips.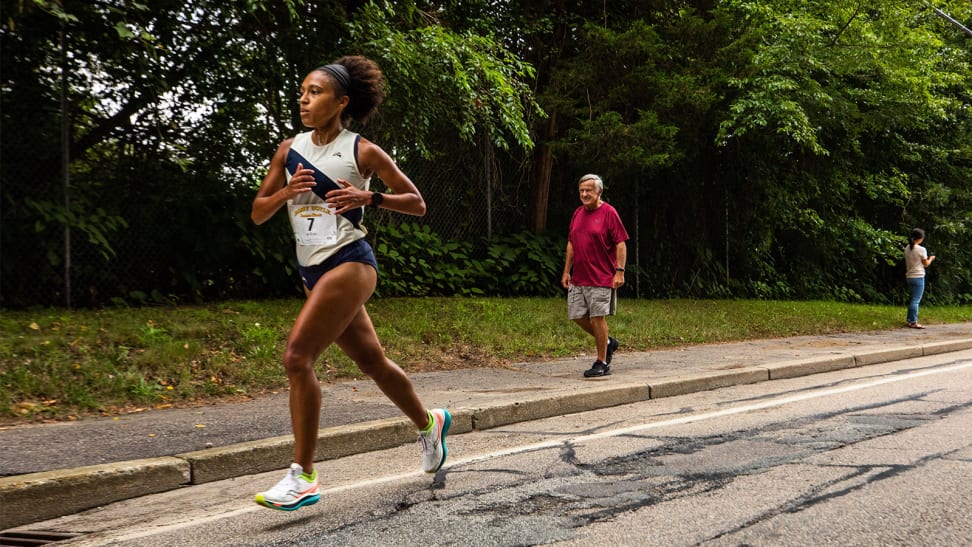 Credit: Reviewed / Matt Tieuli
Despite my daily workout routine as a competitive runner, I find myself in a familiar quandary at least twice a week. I muster the motivation to start my workout when it hits me: What am I going to do with my hair? I do a little half-step backward, second-guessing what I'm about to put myself through and questioning whether it's worth the chaos that will ensue atop my head in an hour.
The term "natural hair" refers to hair that hasn't been altered by chemicals or heat in any way, and it's how I've worn mine for the majority of the time I've been training for races. In recent years, going natural has become more and more popular in the Black hair community, and many have participated in "the big chop"—the act of cutting off all your hair to start fresh and reestablish your natural hair type. However, with the gained interest in letting down your curls and coils, I've noticed myself and others struggling to navigate this new world of styling. Yes, there is a lot of information out there about hair care, products, and protective styles, but voyaging through it can be downright overwhelming. That's why I've put pen to paper on the best tips I've learned over the years that I've been running. With these tried-and-true tips, you'll reach your fitness goals while looking fab in no time.
1. Create a hair care routine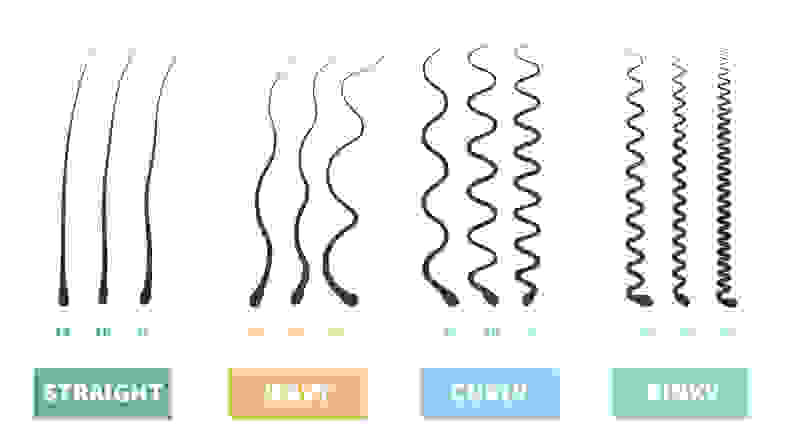 Your hair type (straight, curly, wavy, or coily) and texture (thin, medium, thick) should influence what your hair care routine looks like. Not only is identifying this important for your pre- and post-workout routine, but it's essential for your hair's overall health. Is your hair wavy and thin? Or is your head full of tight, thick curls? Is it known to get greasy or does it dry out quickly? If you're just getting started with a new hair care routine, these factors are huge contributors to how much attention and care you should be giving your hair on a daily basis. Plus, having a routine down may ease some of that stress around hair, allowing you to be more present in your workout and let worries of how you'll handle your hair afterward fade away.
Luckily, tons of beauty brands offer guides to hair textures if you're unsure. Beauty company Mizani has a "Texture Quiz" that guides you through different hair types and recommends hair care products and maintenance routines, along with photos and descriptions of each hair type. Natural hair brands like Uncle Funky's Daughter provide hair type quizzes based on the user's hair goals (e.g., more shine, more moisture) as well.
2. Mix and match your hair accessories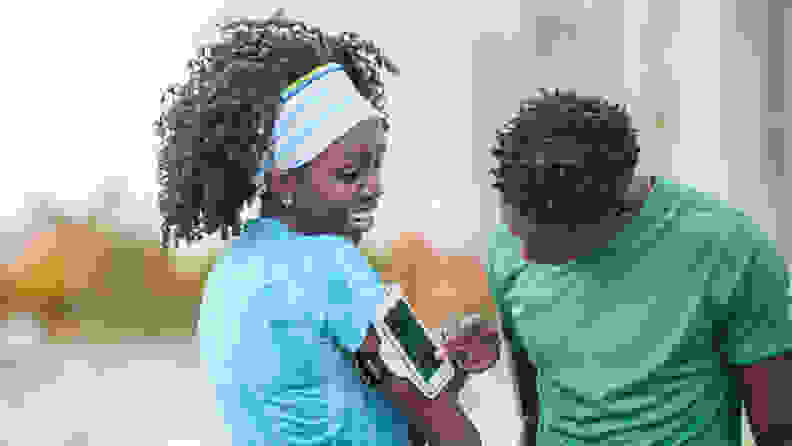 Our natural hair graces us with beautiful curls of all types, but sometimes they stray here, there, and well—everywhere. If you're like me, even a few curls out of place distract me during my runs. I find myself trying to tuck in the occasional loose lock and checking my reflection in the windows I run past. Keeping those lost strands out of the way is key to helping your workout stay focused and worry-free.
For this purpose, I'm a big fan of head wraps and caps to hold down the fort, but you can also find success with turbans and scarves as well. Whatever type of accessory you choose, you'll want to look for something that protects your hair's moisture; satin and silk materials are touted for being gentler on the hair and not absorbing as much moisture out of it as a material like cotton. (This is also why people love silk pillowcases.) Just remember not to tie your head covers too tight, as you want to avoid causing breakage.
Natural hair care brand Grace Eleyae offers dozens of satin and silk scarves, hats, and headbands that do the job while keeping your hair healthy and out of the way. Plus, we named it one of our top Black-owned beauty brands to shop for its variety of stylish offerings.
3. Find a wash routine that works for you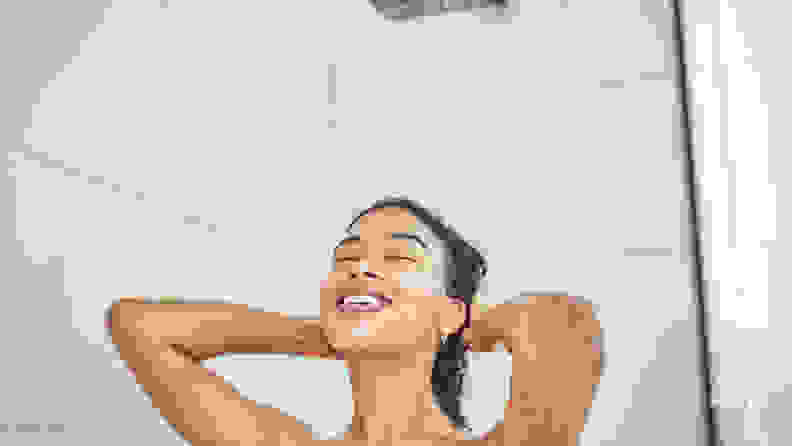 Yes, we sweat—and it's time to embrace the tell-all sign of your hard work! Though skipping it may feel unnatural at first, you don't need to shampoo your hair after every workout. In fact, you should be washing your hair less than you think. Wetting your hair with a spray bottle or a quick shower and then adding a leave-in conditioner is great way to keep your hair moisturized and looking its best without drying it out post-workout. SheaMoisture's Strengthen & Restore Leave-in Conditioner is my go-to between my busy schedule and workout routine because it's an easy-to-use conditioner that replenishes my scalp during the day.
4. Stay protected from the elements
We can control many factors in our daily routines, but the weather is not one of them. Whether it's the dead of winter or the dog days of summer, you'll want to make sure you know what you're dealing with on outdoor workouts, because humidity, rain, and heat can all impact your hair routine before and after a workout. When it comes to rain or snow, sticking to hats and headscarves is the safest way to protect your hairstyle from any unwanted frizz. Heat and humidity can play a huge role in drying out your hair, and instead of just shampooing and conditioning your hair in your wash routine, I've noticed that spritzing on dry shampoo after those especially humid or dry winter days can help gain that moisture back without drying it out with constant washes.
After testing, the Dove Refresh + Care Dry Shampoo won Reviewed's top spot for the best dry shampoo because it makes the hair feel cleaner without weighing it down or adding any residue or chalkiness to the strands.
5. Play around with protective styles
The simplest way to keep your hair and workout routine consistent is with some styling magic. Playing around with hair styles that are easy to move around with and require little time commitment has always been my secret to success. Ever since I started competitively running, I've found that wash-and-go styles work best for my hectic schedule. These styles are ones that embrace your hair's natural curl pattern—think of this as your "I woke up like this" hairdo.
Protective styles like box braids and cornrows are other easy options that last longer and require minimal day-to-day maintenance. They keep your hair away from your face during exercise and protect your strands from damage, such as breakage from styling often. Just make sure you pay attention to how dry your scalp and strands are so you can switch up your style or wash routine accordingly.
The product experts at Reviewed have all your shopping needs covered. Follow Reviewed on Facebook, Twitter, Instagram, TikTok, or Flipboard for the latest deals, product reviews, and more.
Prices were accurate at the time this article was published but may change over time.