But let's be honest: The best feature is still that tiny price tag. The D600 retails for just $2,099, going head-to-head with the Canon 6D in the newly-formed "affordable" full-frame market.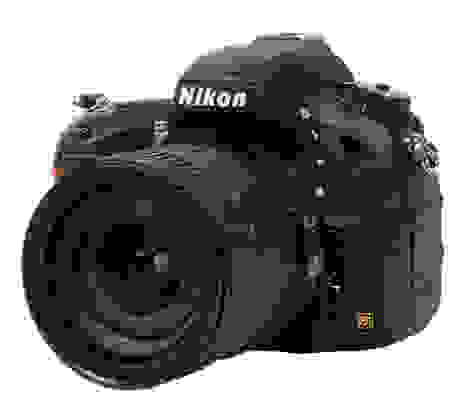 The D600 is smaller and lighter than the D800, but handling could still be better.
The overall design of the D600 is quite similar to the D800, but smaller and lighter. The styling and control characteristics remain similar, and the most important hardware features have also, thankfully, been carried over. This means we're treated to an excellent optical viewfinder, tall pop-up flash arm, and robust buttons and dials throughout.
We're also excited about Nikon's new 24-85mm VR kit lens, which is debuting with the D600—it's a sturdy bit of optical engineering with a convenient focal range, and very good performance for its price tag. Although the D600 is supposed to be Nikon's first "entry level" full frame camera, its design is every bit as serious as the rest of the field, with little evidence of the artificially dumbed-down feature set that many might have feared.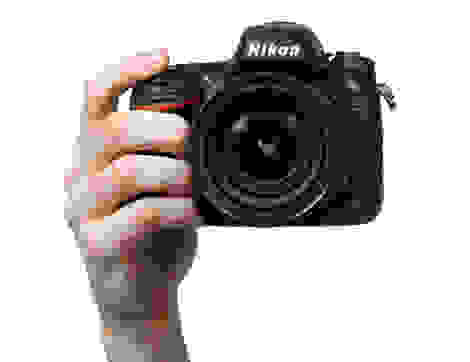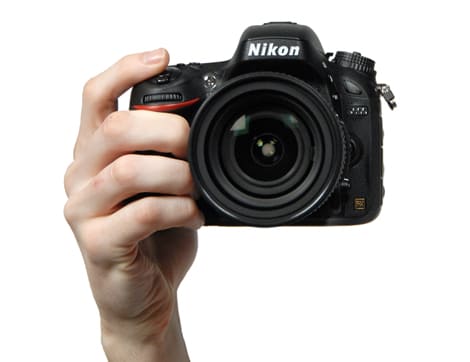 The body does have excellent overall balance, and all the buttons and dials are positioned with attention to ergonomics.
The D600's front grip is rubberized and textured, plus there's a deep lip underneath the trademark red accent, giving your middle finger plenty of extra leverage. The thumb rest on the rear panel is also thoroughly rubberized, and there's another tall lip protruding from the area beneath the rear dial, allowing the thumb to latch on. Even the left side of the front panel is rubberized, and you'll also find a third ergonomic lip in this area, should you decide to position some finger tips over there.
While the backside ergonomic features actually represent an improvement over the D800, we found the front grip a little too shallow. It doesn't protrude far enough from the rest of the body to give the full length of our fingertips a place to stay. Perhaps this is by design, considering the close proximity of two front panel shortcut buttons nearby. Either way, the body does have excellent overall balance, and all buttons and dials are positioned with attention to ergonomics, so we're awarding a strong score here.
It may not have all of the D800's pixels, but the D600 shares most of its sibling's other image quality characteristics.
When you consider that the D600 costs $1,000 less than the D800, its similar performance is a pretty amazing accomplishment.
Aside from the obvious difference in pixel count, the D600 seems to offer few advantages or disadvantages over the D800 in terms of sheer image quality. But when you consider that it costs $1,000 less, that's a pretty amazing accomplishment. We were particularly impressed by the camera's color accuracy results, where it outdid the D800. Its noise reduction capabilities were similarly impressive, hanging in there with the very best cameras on the market today.
Dynamic range performance was very good—generally in the same ballpark as the Canon 6D, though with a more gradual falloff curve as sensitivity increases. This means that the D600 should make a great choice for landscape photographers, since it can capture a huge variance of brightness levels in a single image.
Sadly, some of the D800's problem areas have also been carried over. White balance—especially the automatic algorithm—struggles under all lighting conditions except natural sunlight. Still, image quality is fantastic overall and every obstacle present in our testing can be overcome with patience or preparation.
Like the 6D, the D600 maxes out at 1080/30p for video recording. Lots of consumer models are offering 1080/60p these days, so it's a little disappointing not to see the option here, particularly for those looking to shoot sports. The slower frame rate means footage isn't quite as smooth as what you can get from some competing devices (particularly Sony's NEX and SLT models), but otherwise the D600's video is free of notable issues. Video was plenty sharp in our studio tests.
If you're going to copy a camera's feature suite, the D800 is an excellent choice..
The D600 matches the D800 almost feature for feature. Notably, video options and controls are exactly identical between the two, making this camera an outstanding platform for DSLR videography. Beyond that, the D600's improved continuous shooting speed of 5.5 fps is a key advantage. The D800 can only manage 4 fps without its add-on grip. while the 6D tops out at 4.5 fps. As usual, those already adapted to the Nikon way of doing things will also appreciate the traditional Nikon control scheme, which gives you a lot of direct access to key shooting settings (at the expense of more daunting menus).
Videos may be captured in a variety of frame rates and resolutions. Maximum resolution is 1920x1080, and these movies can be shot in 30p, 25p, and 24p. Your other option is to shoot in 1280x720, and although this footage will be slightly less detailed, a few additional frame rates are unlocked, including 60p and 50p, as well as 30p and 25p. We're not sure why videos cannot be captured in cinematic 24p while also using 1280x720 resolution. Beyond all this, video compression quality may be set to either High or Normal to save memory.
If you've got $2,000 and you want full-frame image quality, buy this camera.
Nikon's D800 turned out to be one of 2012's most surprising success stories. As attention shifted from the 5D Mark III's lukewarm debut and onto the D800's huge 36.3 megapixel sensor, it reignited the age-old megapixel war—a war we believed to be over. Now, Nikon has attempted to deliver a smaller, cheaper, yet still compelling alternative to one of the year's best cameras. After putting it through a slew of in-depth lab tests, we believe they've succeeded.
Of all the cameras we've tested, this is the best entry point for photographers with full-frame aspirations. If you can afford one, go for it.
Many of the D800's best features are mirrored, or even improved on, by the D600. Color accuracy, for example, is slightly more accurate, and the D600's noise reduction scores are every bit as impressive as what we've seen from more expensive models. We also really like Nikon's new 24-85mm kit lens. It's very sharp and, more importantly, maintains a fairly constant level of sharpness regardless of focal length and aperture (up to the diffraction limit, anyway). It's an extremely versatile first lens for the camera's target audience: enthusiasts finally making the leap to full frame.
This is also not some cut-rate, ersatz D800, either; the same care has gone into crafting the D600 as the rest of Nikon's full-frame lineup. It's hefty and well-built, with a robust control scheme. Though the chassis seems otherwise rock-solid, we can confirm the rumors of this camera's dust issues. After just a short time with the camera, never removing the lens, we detected some on both our sensor and our viewfinder.
Video shooting is an area of strength for the D600, with excellent sharpness and generally smooth motion despite its maximum framerate of 30 fps. White balance is probably the camera's weakest point, especially when using the automatic setting under artificial lighting. Of course there are plenty of ways around this issue; setting a custom white balance is best, but shooting RAW will give you a good chance to correct the issue, too.
Ultimately, what you should take away from this review is that very few features or performance metrics separate the D600 from the D800 other than the D800's extraordinary pixel count. To purchase a D800 over a D600 is to spend an extra $1,000 on—almost exclusively—extra resolution. Sure, there are other advantages like body design and number of autofocus points, but if you don't need them, the D600 is a heck of a bargain buy. Of all the cameras we've tested, this is the best entry point for photographers with full-frame aspirations. If you can afford one, go for it.
With the D600, Nikon has managed to cram most of the D800's image quality into a smaller, cheaper body. We sang the same tune in our Canon 6D review, in relation to the company's flagship 1D X, so it's not surprising to see Nikon achieve the same feat. Unfortunately, the D800 had a few more foibles than the 1D X. White balance in particular is a real problem, at least when using the automatic setting. On the other hand, we were far more impressed with the D600's 24-85mm variable-aperture lens than the 6D's theoretically more prestigious 24-105mm f/4L. As with the D800, noise levels, dynamic range, and color accuracy were all very impressive.
The new 24-85mm kit lens is a fantastic value.
The 24-85mm kit lens is very sharp for an inexpensive kit lens, though it shares some failings common to virtually all zooms. For example, sharpness is certainly always best at the center of the frame, and at moderate aperture values like f/5.6 to f/9. In our lab tests, closing the aperture down to f/22 and smaller had a predictable softening effect, as diffraction began to set in even on the large full-frame sensor.
Opening the aperture up lowered contrast a bit and thus apparent sharpness, but results were still fairly good even wide open. Focal length had only a minor effect on resolution; 85mm is certainly the softest focal length, but it's also a great choice for portrait photography, where a little softness isn't necessarily a bad thing.
The D600's results are consistent with the best full-frame cameras on the market.
High-ISO performance of the D600 is exceptionally strong, returning usable shots up to ISO 3200 or 6400 depending on print size, and all this before the use of any noise reduction software.
Each step of NR destroys more fine detail, but it still allows you to pull off shots in low-light situations that you otherwise couldn't.
Once you do start using noise reduction, the effects can be dramatic. Each noise reduction level behaves similarly at low ISOs, but once you cross 3200, the software has the ability to lessen image noise by one relative stop per NR level. For example, image noise is 1.76% at ISO 6400 and low noise reduction, yet holds steady at 1.71% at ISO 12800 with normal noise reduction. Basically, this is really good noise reduction software. Each step of NR destroys more fine detail, of course, but it still allows you to pull off shots in low-light situations that you otherwise couldn't.
Once you reach a certain level of the imaging market, noise reduction scores start to become extremely competitive. In fact, the D600 and the D4 are separated by only 0.15 points in our scoring system. A visual scan of the sample crops reveals the Sony A77, the only APS-C camera in our comparison group, is also the only camera to produce noticeably worse high-ISO rendition than the others.
Dynamic range is every bit as good as the D800's, if distributed slightly differently.
The D800's maximum dynamic range is 7.21 stops at ISO 100. The Low1.0 ISO setting (ISO 50 equivalent) sometimes produces dynamic range in excess of 7.5 stops, but not consistently. Dynamic range does not fall off dramatically until ISO 800, at which point the camera is only capable of 5.41 stops, then 4.62 stops at ISO 1600, 3.88 stops at ISO 3200, and so on smoothly from there. At maximum native ISO, 6400, the D800's range is 3.16, and further boosting sensitivity up to Hi1.0 or Hi2.0 reduces dynamic range to 2.55 stops and 1.94 stops respectively.
It's important to note that our dynamic range score has a much higher threshold for quality than the industry standard. Dynamic range is the range of tones in which the camera can capture and distinguish between light levels. The industry standard involves including any tones that are captured with a signal to noise ratio (SNR) of at least 1:1.
The D800 offers slightly better low-ISO performance but slightly worse high-ISO performance, resulting in DR scores that are nearly identical in our testing system.
This makes sense from an engineering standpoint; those tones are at least 50% the signal you want. Of course, any part of the photo with 50% noise is going to be completely unusable. We use a much higher threshold, cutting off dynamic range measurements at a SNR of 10:1, which results in a better indicator of photographic quality but results in lower numbers than you may see published elsewhere.
The D600's performance is very strong in this test. The D800 offers slightly better low-ISO performance, and slightly worse high-ISO performance, resulting in scores between the two that are, coincidentally, separated by only one thousandth of a point in our scoring system. Both cameras lag behind the Sony A77 and the expensive Canon 5D Mark III, and of course this entire comparison group is easily trounced by the ultra high-end D4.
Excellent color accuracy is let down by truly awful automatic white balance.
Shooting a standard 24-patch Xrite ColorChecker chart, the D600 returned an uncorrected color error value of only 2.32, with a corresponding oversaturation of only 2.1%, which is within our tolerance. Looking over the gamut, we see that light blue/greens are are responsible for the most severe inaccuracies, while remaining shades share the blame equally.
This result outscores some of the finest cameras of 2012, including Nikon's own D800, as well as Sony's new A77. For fun we also included the Nikon D4 in this comparison group, as well as the Canon 5D Mark III, and both of these models have superior color accuracy.
The D600's white balance performance is below average for a camera of this price.
As is often the case with Nikon SLRs, the most accurate color mode (or Picture Control, in Nikon parlance) is Neutral—it's not even close. The Portrait and Standard modes also have color accuracy we'd consider acceptable, while Landscape, Vivid, and of course Monochrome should be used for artistic purposes only.
The D600's white balance performance is below average for a camera of this price. The automatic algorithm is particularly poor, and really only does an acceptable job in daylight. Under fluorescent light, the D600 produces an average color temperature error in excess of 1800 kelvins, which is unacceptable. Things are even worse under incandescent light, which results in average color temperature errors ballooning to around 3400 K. That's really, really bad.
If you can't shoot in RAW, it's always worth your time to perform a custom white balance when shooting with the D600. This extra step will reduce color temperature inaccuracies down to below 200 K, a totally acceptable level. Daylight is once again the most accurate lighting condition, averaging errors of only 120 K.
The D600's video mode is every bit as good as the D800's, but moire and a lack of 60p recording keep it from greatness.
The D600's recording speed of 30 frames per second produced much more trailing than what we've come to expect from 60p devices, but the motion test footage was otherwise free of issues. We noticed only minor compression artifacting and even fewer occurrences of poor overall smoothness. Frequency interference is nonexistent.
The D600 produces video sharpness in line with the more expensive D800, but lags behind the Canon 5D Mark III.
Under full studio illumination and while shooting video with the kit lens, the D800 is capable of resolving 750 lp/ph of detail both horizontally and vertically. Our sharpness test footage was polluted by excessive moire, despite the presence of an optical low pass filter. Under low light, the camera's video sharpness performance dips a bit, but not by much. Image noise starts to affect the footage in dim lighting, so this time the D600 resolved 650 lp/ph both horizontally and vertically. Ultimately, this result places the D600 in line with the more expensive D800, but lagging behind the Canon 5D Mark III.
Just like the D800, the D600 was able to produce a 50 IRE video image using only 4 lux of ambient illumination, making both of these models some of the most sensitive we've tested. You should note that the D600's auto-gain will not meter past ISO 6400, so that's the maximum we tested. If you choose to manually increase sensitivity beyond the sensor's native range—up to ISO 25600 equivalent—the D600 requires only 1 lux of illumination to gather 50 IRE.
Meet the tester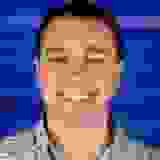 Christopher Snow
Managing Editor
@BlameSnow
Chris was born and raised less than ten miles from our editorial office, and even graduated from nearby Merrimack College. He came to Reviewed after covering the telecom industry, and has been moonlighting as a Boston area dining critic since 2008.
Checking our work.
Our team is here for one purpose: to help you buy the best stuff and love what you own. Our writers, editors, and lab technicians obsess over the products we cover to make sure you're confident and satisfied. Have a different opinion about something we recommend? Email us and we'll compare notes.
Shoot us an email