Cameras
From Apollo to the ISS: A Short History of Nikon's NASA Cameras
NASA and Nikon—a decade-old relationship.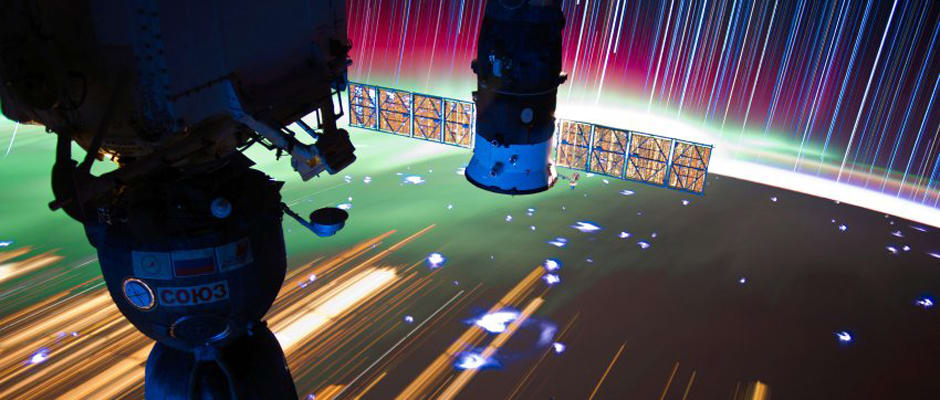 Credit:
Nikon has a long history with NASA. Aside from contributing one of the first fully digital SLRs (the Nikon NASA F4) to a Space Shuttle Discovery mission in 1991, Nikon cameras can be found scattered about the International Space Station, and throughout NASA history.
Astrophotography is anything but simple, and even the seemingly rudimentary task of snapping shots from the ISS is rendered difficult in the absence of gravity, mostly due to free-floating objects and the possible generation of oxygen-igniting sparks. The requirements for extra-vehicular photography are even more complex, and the precise weight requirements for a shuttle launch strain the specifications even further.
Nikon has been supplying NASA with cameras since the 1960s.
Cameras used specifically for extra-vehicular activity (EVA) are modified in a few ways: According to Nikon, they must not produce gas or fire, they must be wieldable with bulky gloves, and they must compensate for the intense glare caused by direct solar radiation. Suffice it to say, the development of EVA cameras is a result of decades of research and development.
Japan's economic miracle
Nikon's history with NASA can be traced back to the Cold War space race, which, for obvious reasons, required high-quality imaging devices. Fortunately for Japan, this period coincided with the post-war economic miracle, wherein the country experienced rapid industrialization with a major emphasis placed on consumer exports, such as vehicles and electronics.
By the early 1960s, NASA was in the market for more portable photographic devices that could endure the strenuous conditions of space. They looked to Nikon thanks to its budding reputation in the consumer market, and eventually selected the company as a special manufacturer of 35mm cameras.
Nikon has been supplying NASA with cameras and photographic technology ever since. Some of these devices were used in the Apollo missions and on the Skylab space station, but they were extremely pricey and not available to the consumer market.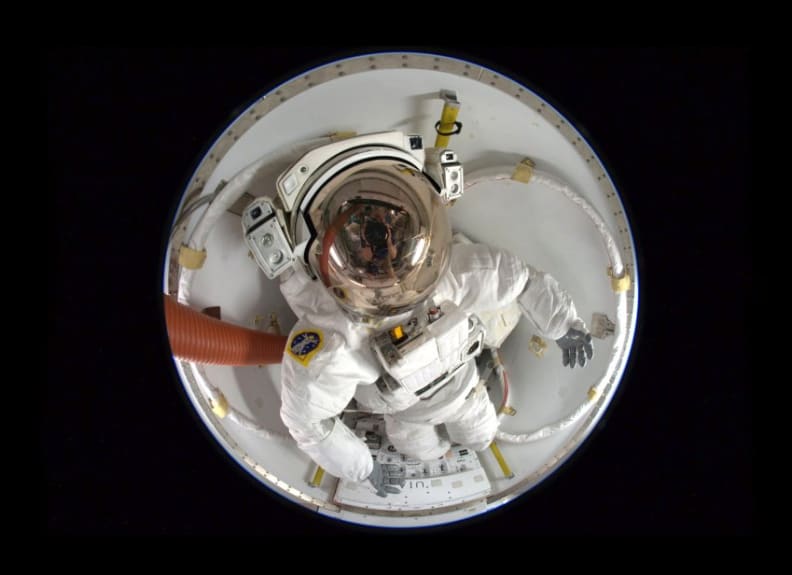 ×
Nikon
The demands of space
Film is a capricious technology, even under ideal circumstances, and its volatility only grows in space—where sensitivity to zero-gravity, radiation, and free floating objects demands photographic instruments that are airtight, compact, and just plain rugged.
According to Nikon, early NASA cameras had to be fitted with metal-plate bodies—as opposed to the traditional leather-like materials. The addition of two horns on the focusing ring allowed for simpler focus adjustments. Then there were the stringent requirements set forth by NASA: Nikon enlarged the finger pad and rewinding knobs, modified the battery chamber to prevent accidental leakage, and tightened shutter accuracy standards. Even the electrical parts had to be soldered in a precise manner.
Up until 2011, the cameras used to film NASA rocket launches were almost entirely analog.
In the late 1980s and early 1990s, Nikon modified its F3 and F4 consumer cameras for use by NASA. These cameras appealed to astronauts due to their compact design and electronic functionality, but it was the latter, the F4, that heralded the coming digital photography age. Nikon claims that it channeled its experience manufacturing these NASA cameras into their consumer equivalents. The company's consumer-oriented F series is largely a result of the research and development it conducted for NASA throughout the 1960s and 70's.
The digital age
While the consumer F4 was not digital, it nevertheless served as an evolutionary stepping stone between analog film cameras and future digital SLRs. It included an LCD viewfinder display, autofocus, and programmed auto-exposure, but also analog dials for shutter speed, aperture, metering, and exposure. The Nikon NASA F4 went a huge step further, including a digital camera back with a monochrome CCD sensor.
Despite the advent of digital photography, up until 2011 the cameras used to film NASA rocket launches were almost entirely analog, as digital devices were ill-equipped to handle the massive atmospheric vibrations, temperature shifts, and humidity fluctuations that occur on launch day (the cameras had to remain in place for days).
Nikon still contributes photographic technology to NASA missions. The German magazine Spiegel recently published a series of photos from the ISS, including one of astronaut and NASA scientist Don Pettit surrounded by an orbital ring of Nikon tech.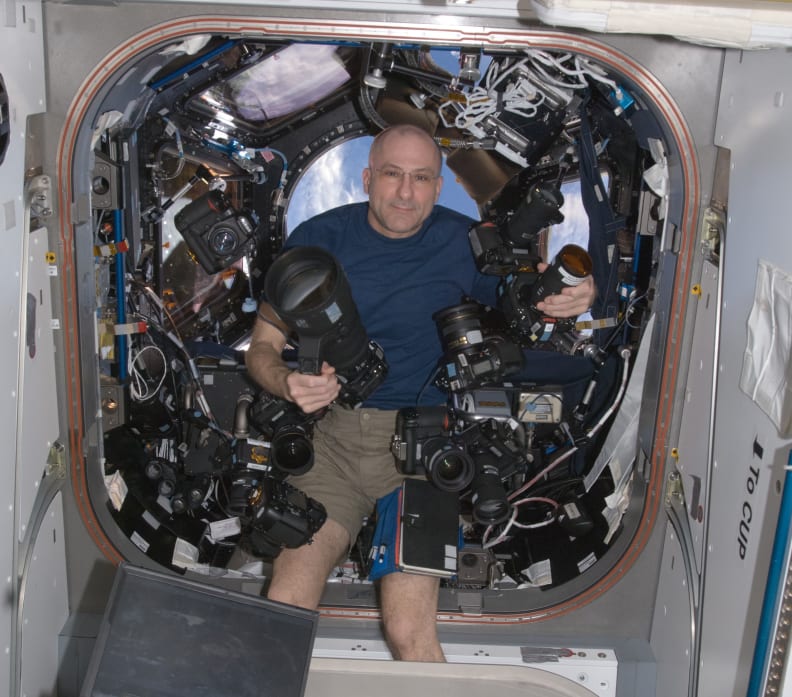 According to Imaging Resource, the cameras included in this photo include Nikon D2, D3, and D3S DSLRs, as well as Nikkor telephoto zoom lenses, wide-angles, and fisheyes. These cameras, used inside the International Space Station, are largely consumer-grade—they do not need to be modified.
The tech behind space photography is often overlooked, as the images of the earth from the confines of the ISS are so breathtaking as to distract from what went into creating them. Whether or not Nikon remains the go-to camera specialist for NASA astronauts, the more than 700,000 photos snapped by Nikon cameras from outside the earth's atmosphere have a worthy place in the annals of photographic—or, for that matter, space—history.
Related Video