Cameras
7 Apps to Help You Survive Black Friday Shopping
Intel at your fingertips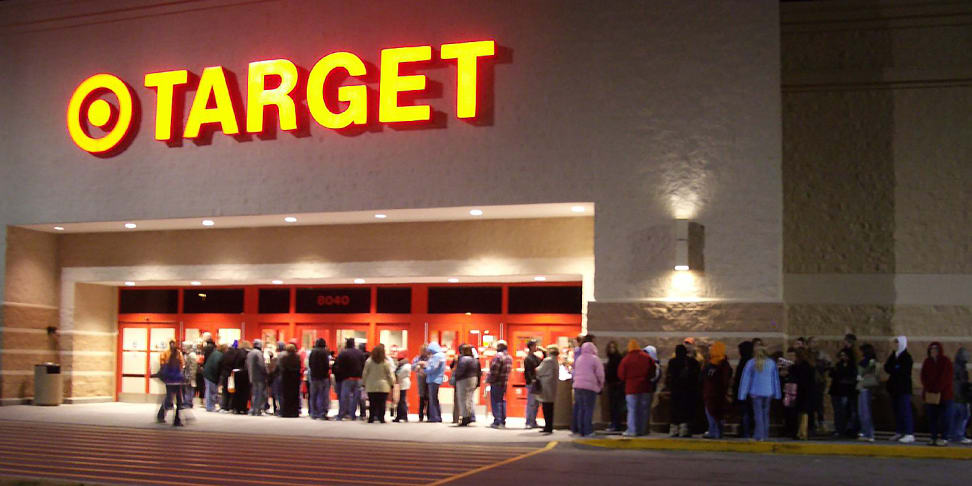 Credit: Flickr user "djlicious"
Editor's Note
This article was originally published on November 26, 2013. It has been updated to reflect new and updated apps for Black Friday 2015.
November 25, 2015
So you've decided to go out shopping on Black Friday. Maybe your spouse put you up to it. Maybe you just really want that new HDTV. Maybe you just love long lines and angry crowds. Whatever your reasons, you are about to embark on a difficult and potentially dangerous mission.
But you don't have to go in blind! We've found a handful of helpful apps that will turn your smartphone into a mobile command center. They're all free, so just download the one that sounds best for you (or all of them) and you're good to go. Armed with these and a tactical turtleneck, no deal will be out of your reach.
Black Friday 2015 App by Slickdeals
A successful Black Friday operation hinges on having good intel, and good intel comes from a good network. Slickdeals is a very popular website for bargain hunters, and its forum is a great place to find awesome deals. This app has all the info from major retailers' Black Friday ads, and also allows full access to the Slickdeals forum. Other perks include a shopping list that calculates your total spend, full-size ad scans, and an offline mode.
BlackFriday.com App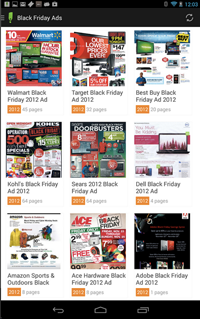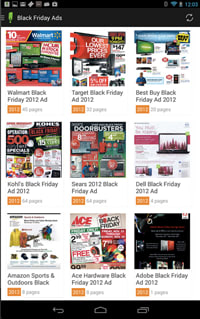 BlackFriday.com calls itself the official site for all Black Friday 2015 ads, so it's no surprise it's offering an app. This app gets ads as soon as they break, and it allows you to thumb through full pages of them on your smartphone. While fairly basic, it's enough to find deals and help you plan out which store(s) you want to camp in front of on the big day.
Amazon Shopping
Apart from giving you access to Amazon's massive catalog of items, this app lets you easily check if an item you're looking at in-store is cheaper at Amazon.com. Scan a barcode, take a picture, or just type in the name of the item, and you'll get price comparisons to Amazon listings. If you find Amazon has the better price, you can even complete the purchase through the app.
Dealnews.com's Black Friday App
DealNews.com is known for finding deals for online retailers, but they also have a special Black Friday App. Aside from getting ads from major retailers, you can also create a shopping list and quickly compare prices for similar products across multiple retailers. Also handy is the ability to pull up maps for nearby store locations and see their Black Friday store hours.
BuyVia Shopping App
BuyVia's app isn't too different from the other deal sites' apps, but it also lets you find and use online and mobile coupons while shopping. It is constantly updating with deals found by BuyVia's experts or from users scanning in barcodes when they spot a deal. You'll get an alert when an item you're looking for goes on sale, and the app will also tell you about nearby local sales when you're out and about.
Coupon App by Shopular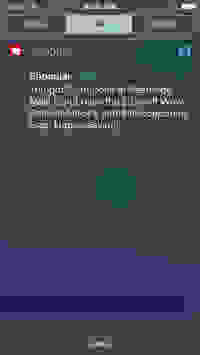 The Shopular Coupons app gives you access to in-store mobile coupons, which you redeem right from the phone while you're checking out. The app tracks your location and brings up deals and coupons as soon as you enter a mall, and it covers sales for most of the malls across the US. The coupons and ads are updated daily, including on Black Friday, so you shouldn't have to pay full price for anything.
Shopkick
You're already in the store and intending to buy something, you may as well get some freebies while you are it right? Enter Shopkick. This app grants you points whenever you enter a participating store, scan an item, or make a purchase. You can then spend those points on gift cards, magazine subscriptions, and on occasion actual products.
Windows Phone Apps
There aren't a whole lot of options for Windows Phone users, but we did manage to find a few. ShopSavvy and RedLaser are barcode scanner apps, and of course, Amazon Mobile
Related Video