Cameras
New Ricoh GR Undercuts Nikon's Coolpix A in a Big Way
Ricoh puts a DSLR sensor in the GR Digital IV body. Looks like a winner.
Nikon made a big splash last month with the reveal of its Coolpix A, a compact camera with a sensor straight out of its DSLR cameras. Along with Fuji's X100S and Sigma's DP Merrill series, it solidified a new class of premium pocket cameras.
Now Pentax Ricoh Imaging has joined the fray with the Ricoh GR (MSRP $799.95). Like the Coolpix A, it sports a 28mm-equivalent f/2.8 lens in a very trim body, paired with a filterless 16-megapixel APS-C CMOS sensor. Ricoh's effort is actually a bit smaller and lighter than Nikon's, and more importantly, it undercuts the Coolpix A in price by $300—it's nearly a third cheaper.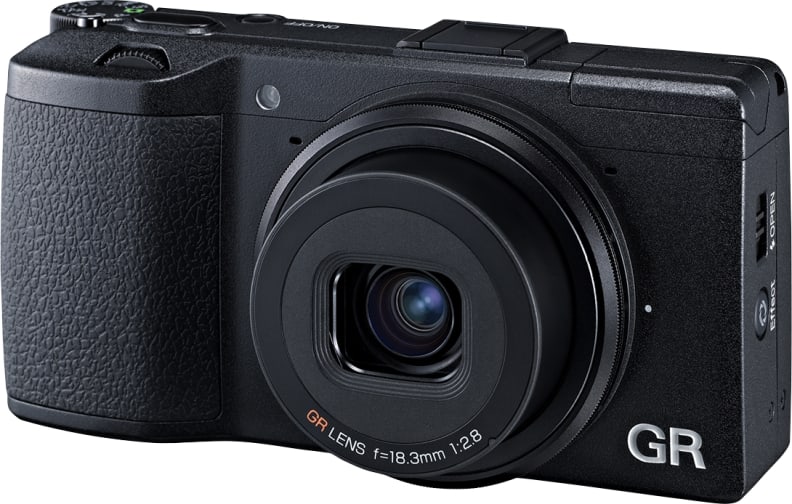 We were excited about the Nikon, but we're a good deal more psyched for this Ricoh, given its surprisingly low price. Other standout features include ISO 100-25600 sensitivity, a built-in neutral density filter, a software-based moire-reduction tool that can be applied post-capture, 1080/30p HD video recording, and a 3-inch 1.23-million-dot rear monitor.
Some fruit of the Pentax/Ricoh merger can also be seen in the GR: the company's filters and creative effects are all present here, and the famous Pentax TAv mode (aperture and shutter priority) makes its way over, too. Sadly, in-body Shake Reduction technology hasn't followed suit.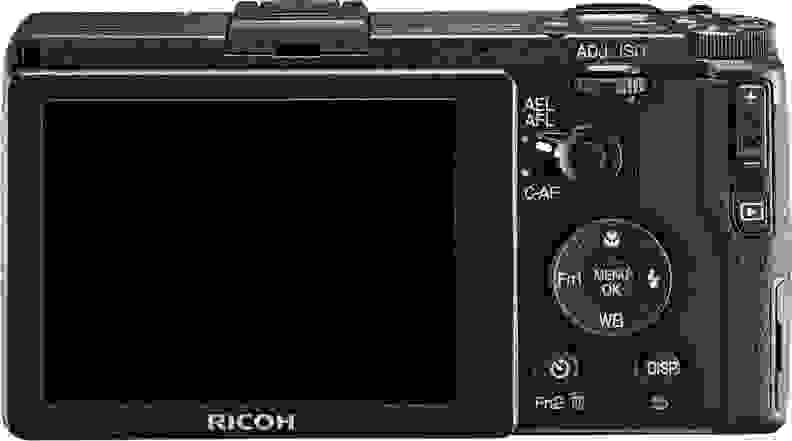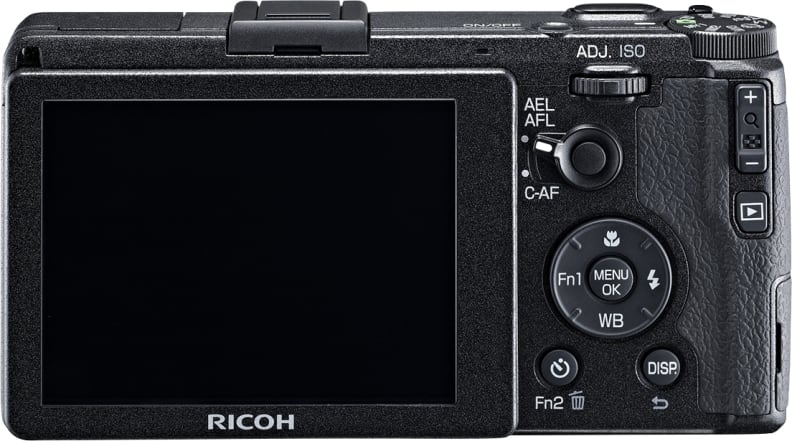 The control scheme looks to be elegantly simple, and comes complete with a plethora of customizable controls. Up top, the mode dial includes positions for three personalized shooting modes, which should please enthusiast shooters.
In terms of size, the GR is actually a little wider than the Coolpix A, but it's also significantly shorter and shallower. In fact, it's even shallower than the Sony RX100, a very pocketable compact camera that has a much smaller sensor. We can't say for sure until we have one in our hands, but we'd wager this thing might even fit in your jeans pocket, in a pinch.


It remains to be seen whether Ricoh can break into the thus-far-alien US market, but it already has a reasonably strong foothold in Europe and Asia. One thing's for sure: We can't wait to get the GR into our lab and see what it's capable of. Look for that to happen in the very near future.
In the meantime, check out this delightfully wacky promo video from Ricoh Japan: