Cameras
Ricoh Announces Flagship Pentax K-1 Full-Frame DSLR
Coming in April, the K-1 offers great specs for the price.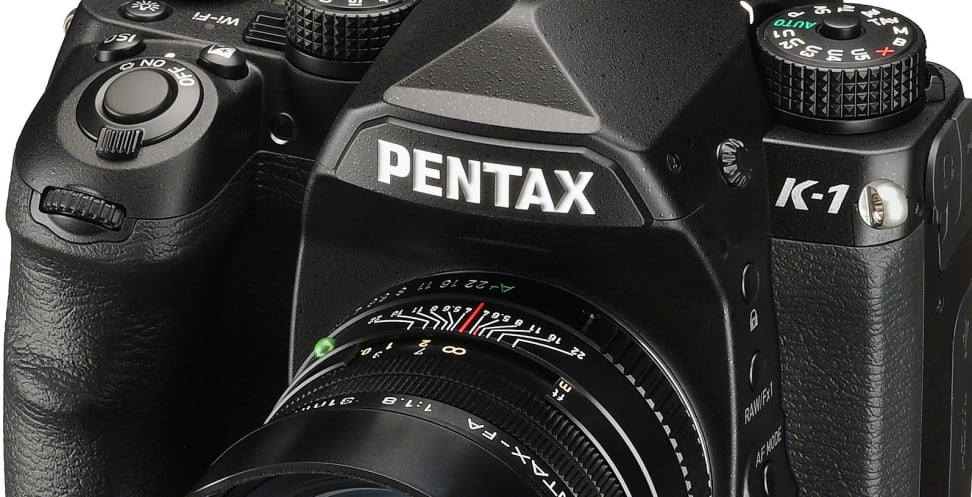 Credit: Ricoh Imaging
It's finally here!
The camera that Pentax fans have spent more than a decade waiting for is ready for its moment in the sun. Yep, the newly announced K-1 sports the very first full-frame (35mm diagonal) digital sensor in brand history (concept MZ-D aside)—a 36.4-megapixel CMOS chip from Sony, to be exact.
In true Pentax style, that high-res silicon can be paired with every Pentax K-mount lens ever made, dating back to the 1970s. The camera also features compatibility with the brand's more recent DA-series lenses, which were originally intended for APS-C digital bodies.
The K-1 bakes in all the goodness from Pentax flagship APS-C cameras, borrows liberally from the medium format 645Z, and even debuts a few other firsts for the Pentax brand.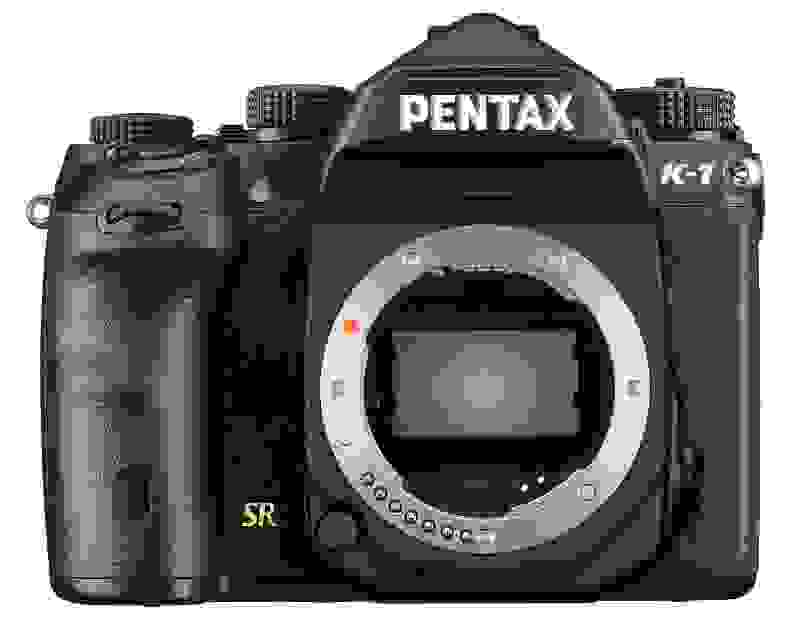 First of all, let's run through the standard Pentax features. Rugged build? Check (magnesium alloy). Weathersealing? Absolutely (87 seals, designed for 14F freezing conditions). Bright pentaprism optical viewfinder? Yup (100% coverage, .7x magnification). Chunky grip and comfy-looking ergonomics? Yes indeed!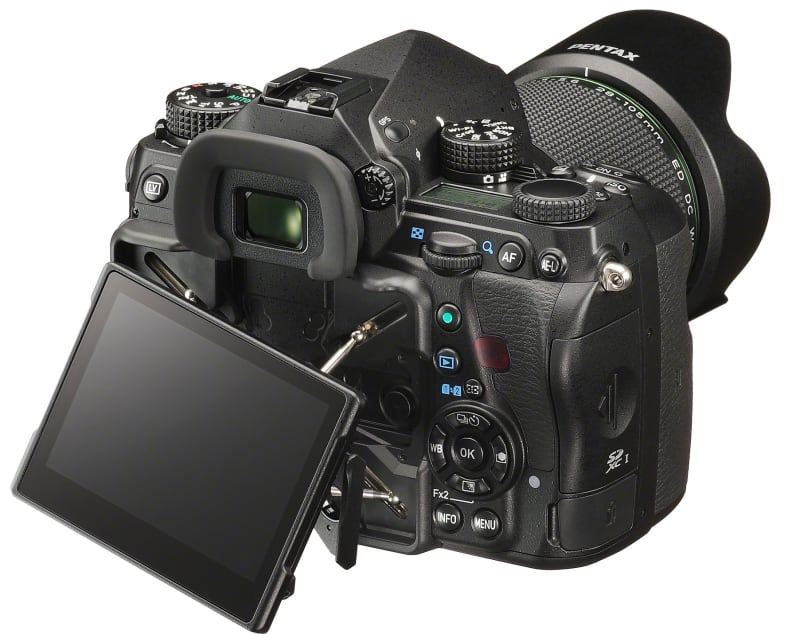 One of the brand's defining features has long been in-body shake reduction, and the K-1 is the first full-frame DSLR to offer the feature. Pentax claims the five-axis system in the K-1 is effective to 5 stops via the CIPA rating system.
As we saw in the K-3 Mark II, the company can do some great things with this technology, including erasing star trails in astrophotography and even enhancing resolution using pixel shift techniques. The latter moves the sensor to a microscopic degree and takes multiple exposures to produce sharper and less noisy shots—at least under certain conditions.
Autofocus has never been a strong suit for Pentax DSLRs. The K-1 features a new AF system, with 33 total and 25 cross-type points. Ricoh says this system can effectively focus in environments as dim as -3 EV. We'll have to test the camera and see how the K-1 performs in tricky situations with moving subjects to be sure that this is a step in the right direction.
Ricoh has perhaps over-engineered the rear tilt screen. Rather than settle for a common articulating or tilting design, the K-1's designers took a standard tilt mount and added struts that let the user twist the display into new positions other cameras haven't been able to hit.
While competing DSLRs and mirrorless cameras tend to start around $2,800, Ricoh has priced the K-1 aggressively to undercut the competition. With an MSRP of only $1,799, it's yet another Pentax DSLR that gives customers unique incentives and features not found in other cameras at the same price point.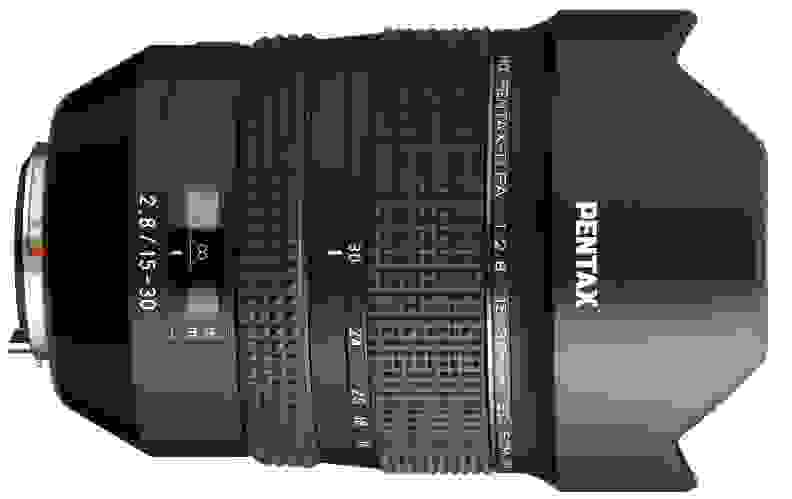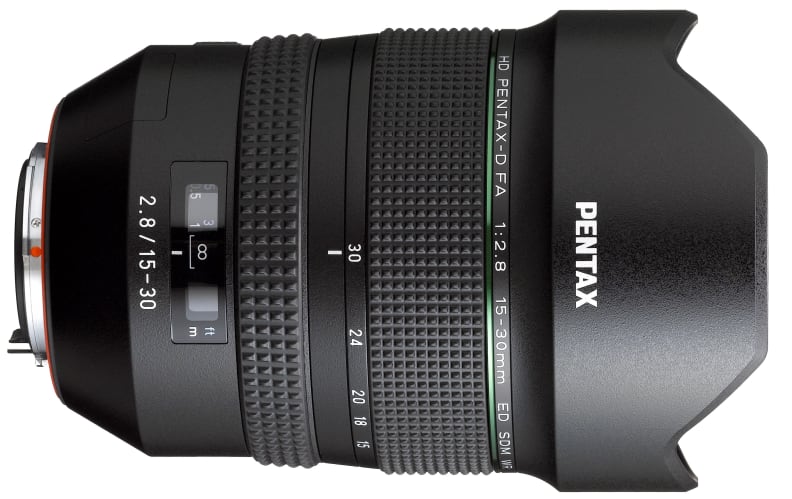 Alongside the K-1, Pentax has also announced two new D FA lenses. The D FA 15-30mm f/2.8 is a unique option in the Pentax lens family, offering an ultrawide field of view and relatively shallow depth of field from a constant aperture. Like some other recent Pentax consumer lenses, it appears to be a rebadged Tamron design, though this variant uses Ricoh's SDM autofocus technology and is fully weathersealed.
It'll retail for $1,499.99, starting this April.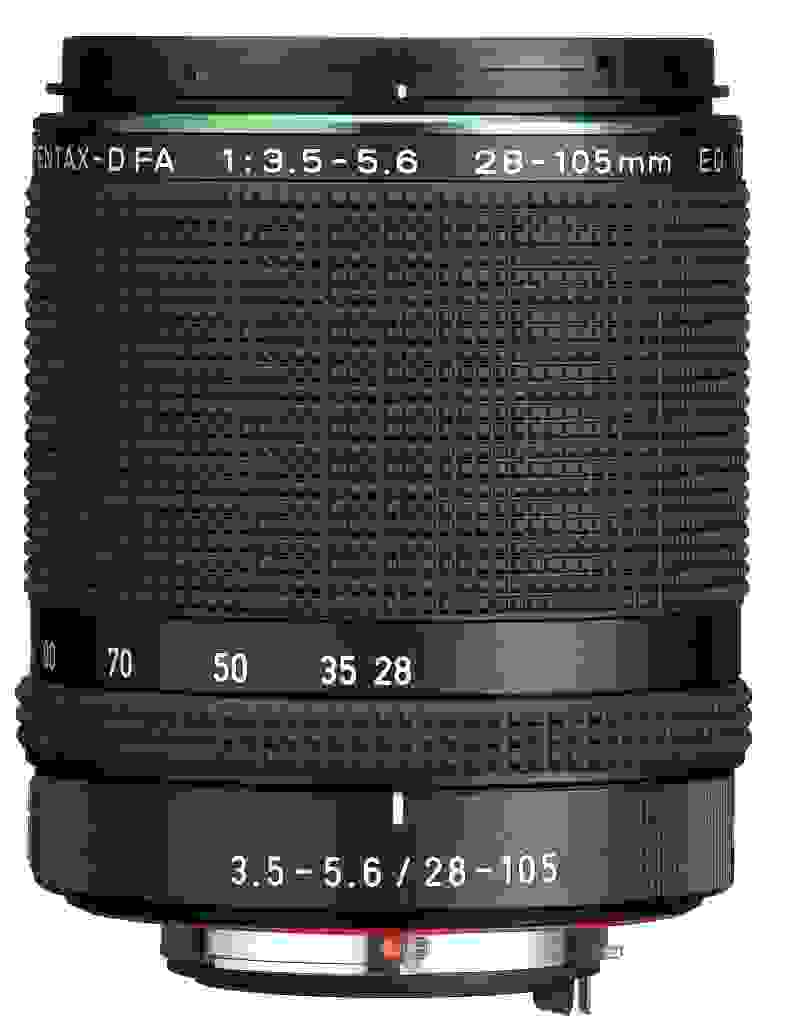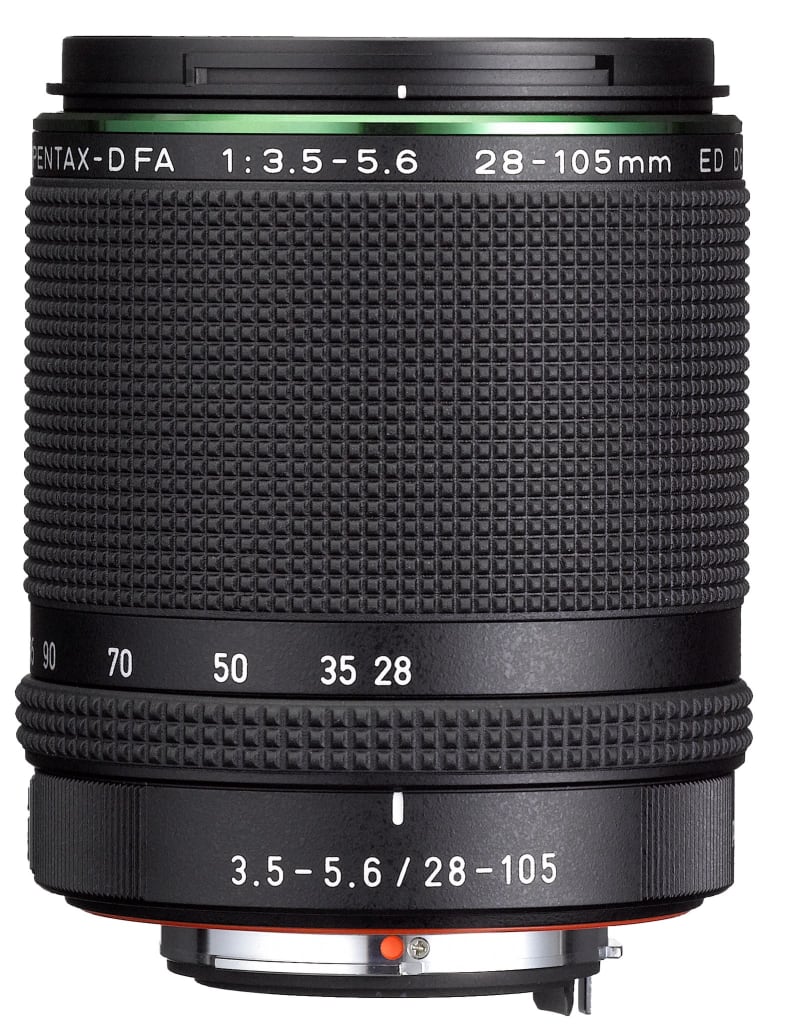 Pentax's APS-C lenses have traditionally been very affordably priced, but there was reason for concern that a full-frame DSLR might require very expensive glass. Thankfully, Ricoh is offering up a new all-in-one kit zoom that's reasonably priced for what you're getting. In addition to its useful zoom range and lightweight design, the D FA 28-105mm f/3.5-5.6 features a DC autofocus motor and full weathersealing. It'll be available in April for $499.99.
Related Video