Cameras
Samsung Unveils the Galaxy NX, a Mirrorless Android Camera
The Galaxy Camera sprouts a grip, viewfinder, and interchangeable-lens mount for the newest NX mirrorless.

Credit:
Samsung has unveiled its new Galaxy NX, the world's first interchangeable lens camera equipped with Android and a 4G internet connection. Specific pricing and availability information have not yet been made public, but we're told the Galaxy NX will be on sale this year. This product follows up on the company's earlier Galaxy Camera, a similarly equipped point-and-shoot released late in 2012.
We've already gone hands-on with the Galaxy NX, so click here to check out our First Impressions Review.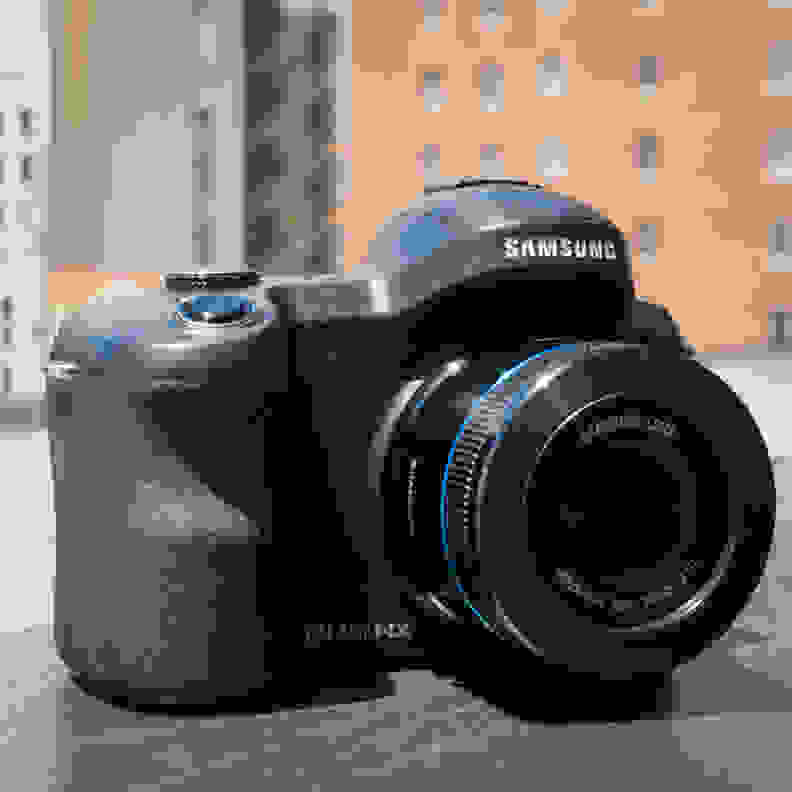 The Galaxy NX will have many of the same internals as Samsung's excellent NX300, including the 20.3 megapixel CMOS sensor with on-chip phase detection pixels. A huge 4.8-inch capacitive touchscreen dominates the rear panel, but you can also frame your shots with the large, SVGA electronic viewfinder.
The camera is compatible with 4G LTE and 3G data networks, as well as GPS and WiFi. It runs on the latest release of Android—4.2, aka "Jelly Bean"—and comes preloaded with a variety of Samsung-branded photography apps. Photographic tasks are handled by the same processor found in the NX300, while Android features are supported by a separate quad-core processor. Battery capacity is 4360mAh, which is nearly twice as much as the new Galaxy S4 smartphone—and we imagine this camera will need every bit of that juice to achieve reasonable battery life.
The Galaxy NX is equipped with separate slots for microSD memory and a SIM card for data plans. There's no word yet on mobile carriers or rates, since Samsung is still in negotiations with wireless companies, but here's a good predictor: the Galaxy Camera eventually found a home at both AT&T and Verizon.
Again, for more information, check out our hands-on First Impressions Review of the Galaxy NX.