Cameras
Samsung Updates Compact System Lineup with NX2000
Great news, everyone! Samsung's doubling down on pink compact system cameras.
Samsung's ever-evolving NX mirrorless system has gained a new model today with the announcement of the $649.99 NX2000 (whose name might evoke memories of the USS Excelsior for Star Trek buffs). At the same time, the entry-level NX1000 will be biting the dust, which is just about the least unexpected news we've ever heard. After all, it's virtually identical to the recently released NX1100. Got all that straight?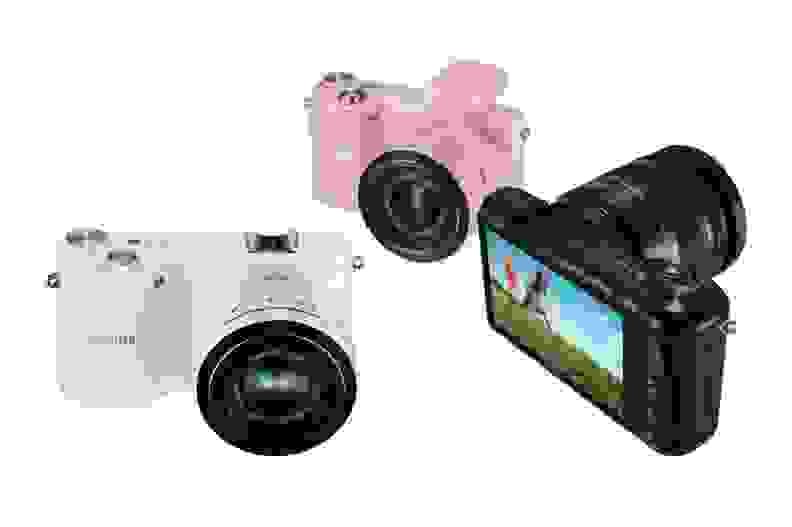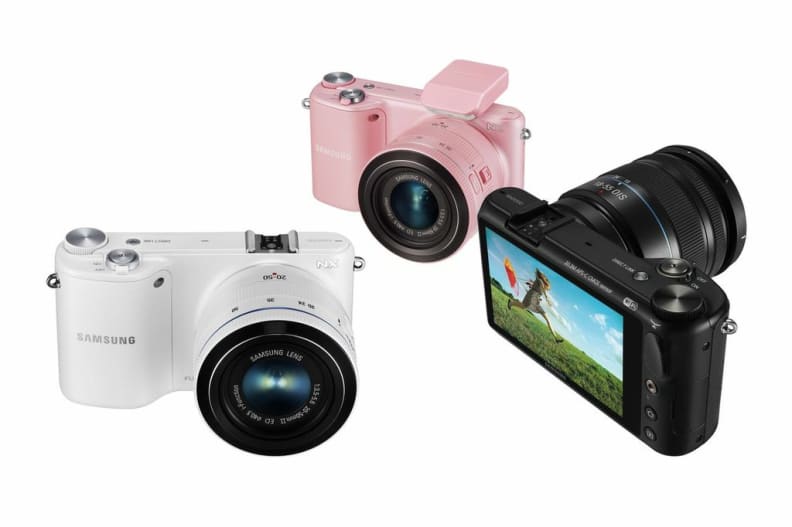 So what, you might be asking yourself, does the new NX2000 bring to the table? Well, internally it seems to be the love child of the low-end NX1100 and enthusiast NX300, as it adopts the former's 20.3-megapixel CMOS sensor and the latter's DRIMe IV image processor. On the outside, you'll find that the mode dial's gone missing. Enthusiasts won't like that, but smartphone users will probably dig the new, Galaxy Camera–inspired user interface and massive 3.7-inch WVGA touchscreen.
The DRIMe IV engine allows for 8 fps continuous shooting and 3D still and image recording (with the recently released 45mm f/1.8 2D/3D hybrid lens). A 1/4000th second maximum shutter speed is great for action photographers, though the lack of phase-detect AF pixels on the NX2000's sensor means it's probably not the best choice for tracking moving subjects. An impressive ISO sensitivity range of 100 to 25600 should mean the camera will be well-suited to dim shooting situations, however.
Another key feature is improved connectivity with Samsung phones and tablets, as exhibited by the Smart Link button's place of prominence near the shutter button. The Smart Link button will allow you to easily activate and deactivate certain functions, such as automatic sharing of every image you take with the phone in your pocket. NFC capability is also included, which should speed up the pairing process, as well.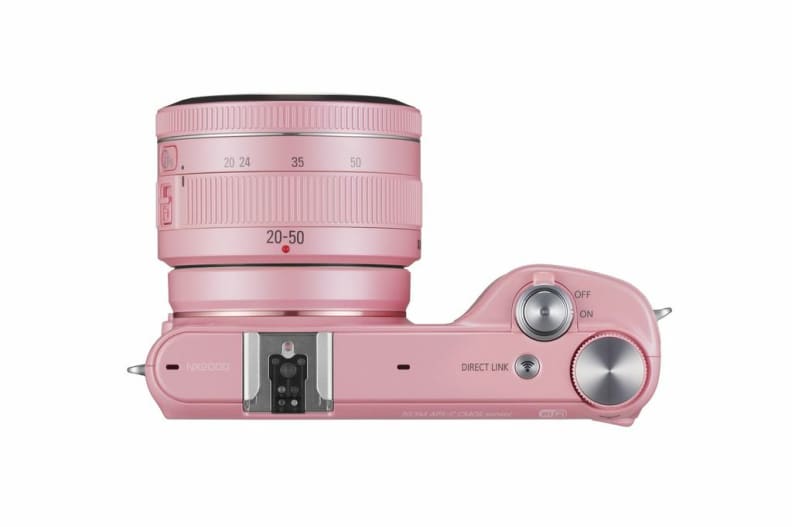 Available in white and black, the NX2000 also renews Samsung's membership in the prestigious Pink Camera Club. Color-matched kit lenses are available with the camera body, which is available for preorder starting today. Retail units are expected to ship later in the month. And though the NX1000 is sailing off into the sunset, the recently-released NX1100 will certainly stick around for awhile, at a price of $599.99 with kit lens.