Cameras
You can finally buy Nikon's 360-degree 4K camera
KeyMission 360 will go on sale soon, alongside other action cams.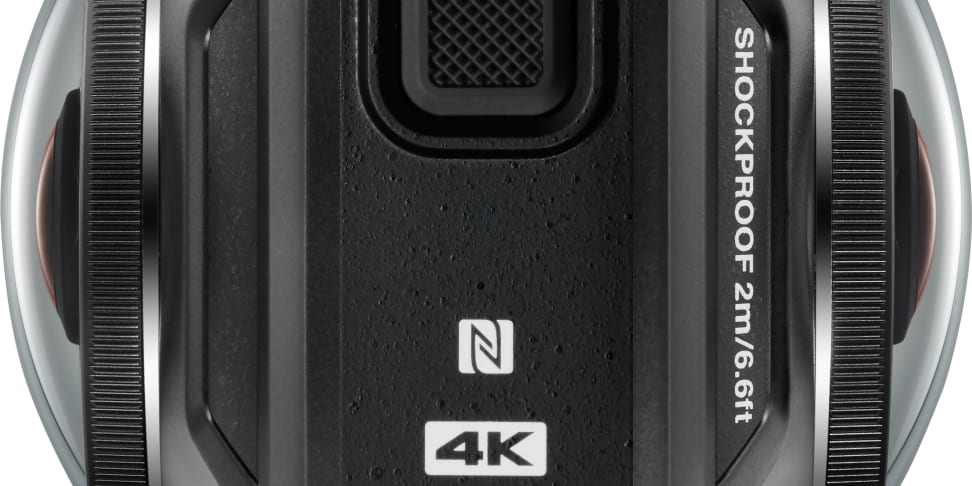 Credit: Nikon
Ready or not, Nikon's getting into the action camera business with a new series called KeyMission.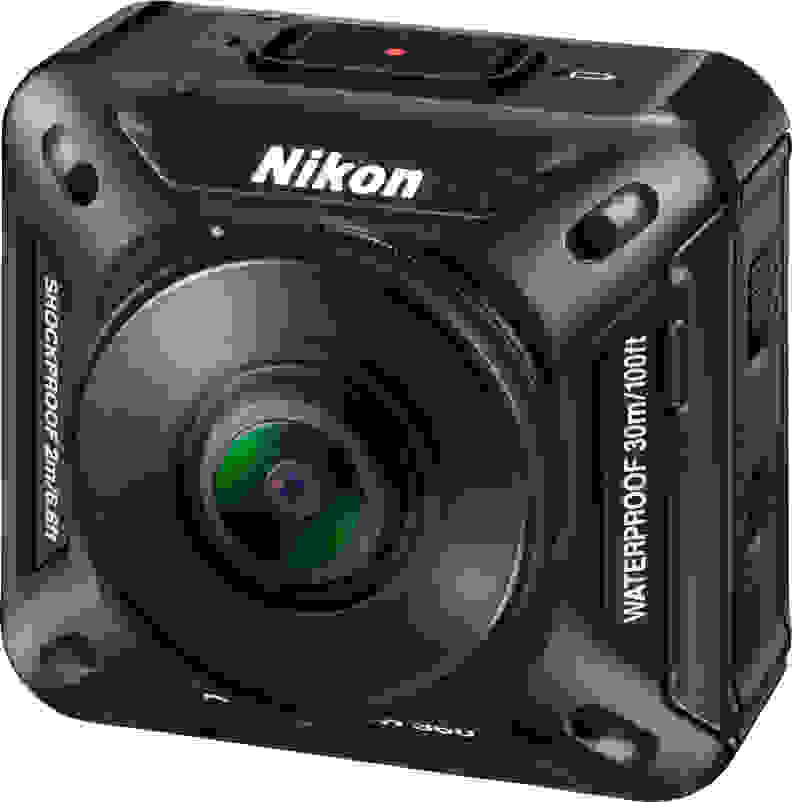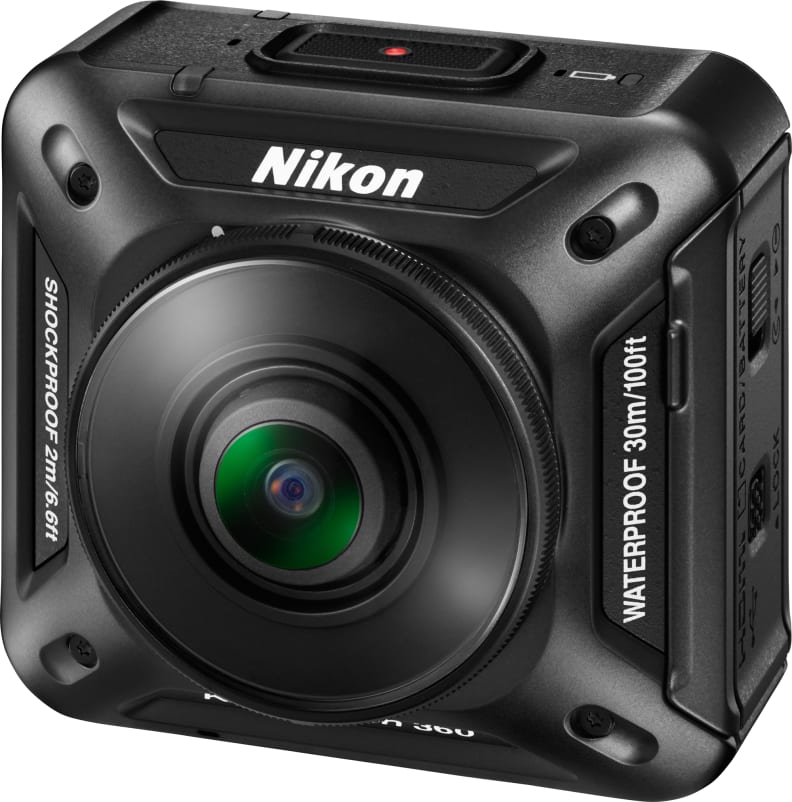 The KeyMission 360 camera we first saw at CES earlier this year is finally going on sale, and it'll headline this fledgling brand in Nikon's lineup. Featuring twin 194-degree f/4 lenses with 20 megapixel 1/2.3-inch sensors, this action camera is ready for spherical photography and videography.
Shooting 4K/24p along with some standard HD options, this model is designed to handle underwater shots at up to 98 feet, but it's also shockproof to 6.6 feet and freezeproof to 14°F all without a case. You get all this for $499.95 when it hits stores and online retailers.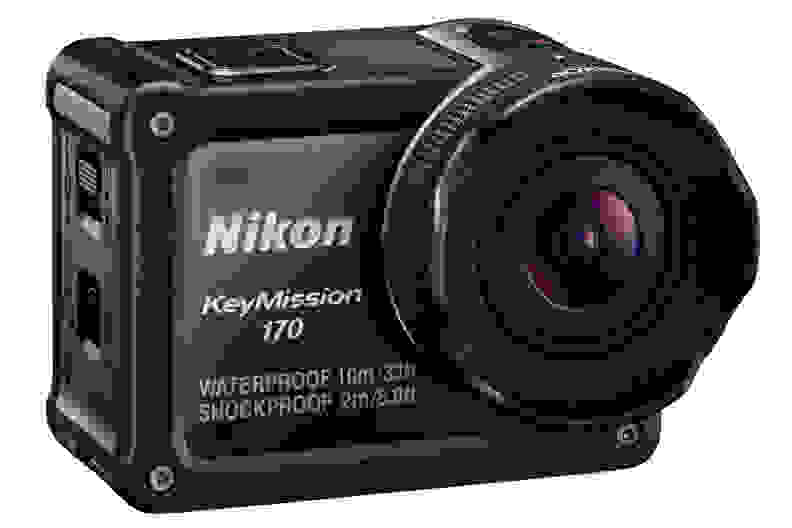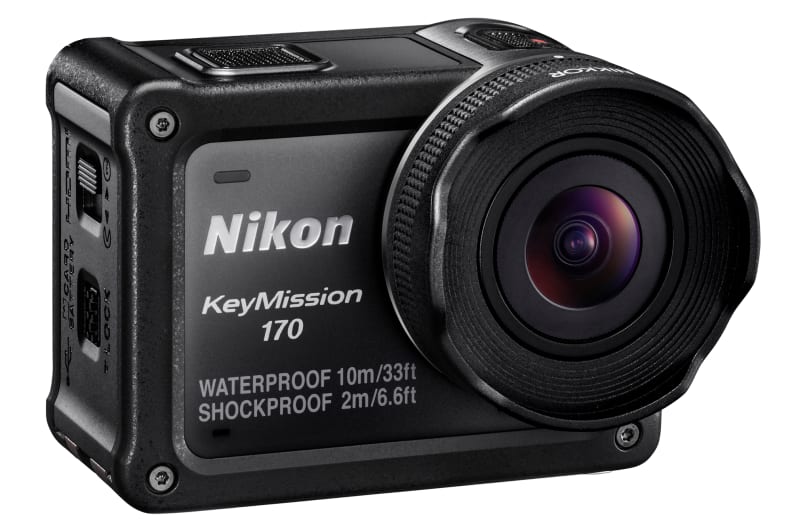 If a $400 360-degree action cam isn't your style, Nikon's also rolling out the aptly-named KeyMission 170 has a single, 170-degree lens for a more traditional, GoPro-esque style. Featuring a 12-megapixel sensor, 1080/120p slow-mo, all wrapped up in a tough-looking metal housing. This action cam will go on sale for $399.95 and it's compatible with the KeyMission 360/170 app that Nikon will release soon.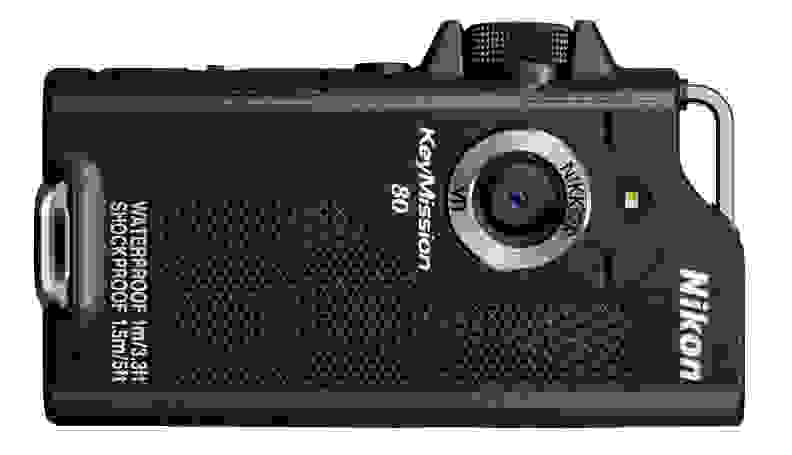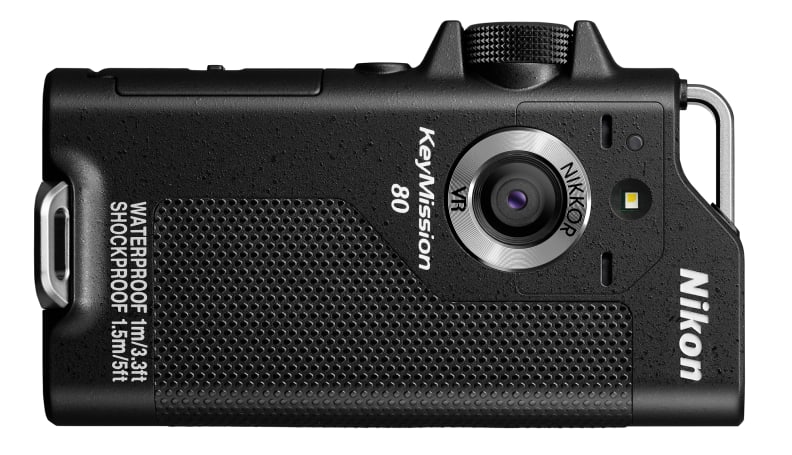 If both of these are overkill for your needs, Nikon's also going to be rolling out a lifelogging-style camera called the KeyMission 80. Featuring two lenses, this camera is designed to be worn, and it turns on after being unclipped from your clothes. The main 12-megapixel, 80-degree angle lens is augmented with a 5 megapixel 90-degree unit mounted on the back for impromptu selfies. This unique moel will be $279.95 when it hits the streets.
Related Video