Kitchen & Cooking
The Best Pepper Mills
Spice things up with a pepper mill that isn't a pain to use.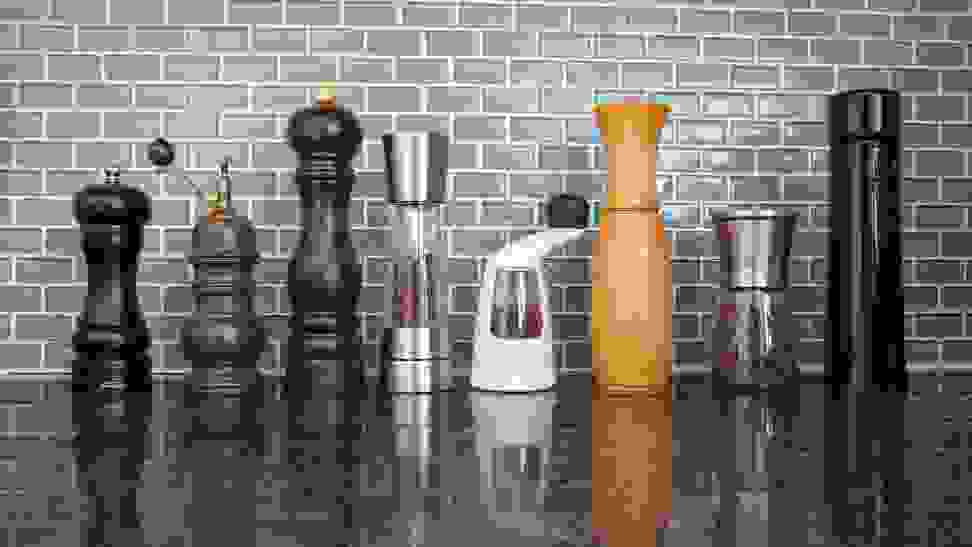 Credit: Reviewed /Lindsay D. Mattison
I don't know about you, but I can't live without a pepper mill. Freshly ground peppercorns have way more flavor and aroma than pre-ground pepper! For years, I used those cheap, plastic grinders from the grocery store, but I grew tired of cramped hands and inconsistent grind size. It turns out I didn't need to suffer as long as I did; investing in permanent pepper mill—like our top pick, the Peugeot Paris (available at Amazon for $45.84)—won't even break your budget. Most good-quality pepper mills run around $40, and you will make back that money by buying peppercorns in bulk instead of paying for the crappy plastic grinder every time you run out. Plus, many of the models we tested feature a limited lifetime warranty on the grinding mechanism, so they could last close to a lifetime with proper care.
Like most kitchen accessories, you'll find there are hundreds to choose from. How do you know which one is the best pepper mill for you? We picked eight pepper mills between $10 and $50 to determine the most important features. After grinding multiple cups of peppercorns and spending hours with each pepper mill, we had more than a few sneezing fits and quite a few cramped hand sessions. Some of the inexpensive mills fell to the bottom of our list because they clogged or had grinding mechanisms that loosened with use, creating a coarser grind than we preferred. As we sorted through the different options, we found that the best pepper grinders had two important considerations: comfort and consistent grind size. Luckily, we found a few that fit the bill!
Here are the best pepper mills we tested ranked, in order.
Peugeot Paris
Cole & Mason Derwent Pepper Mill
Fletchers' Mill Border Grill Pepper Mill
Zassenhaus Speyer
Trudeau Seville Pepper Mill
Unicorn Magnum Plus
OXO Good Grips Lewis Pepper Mill
Kitchen-GO Pepper Grinder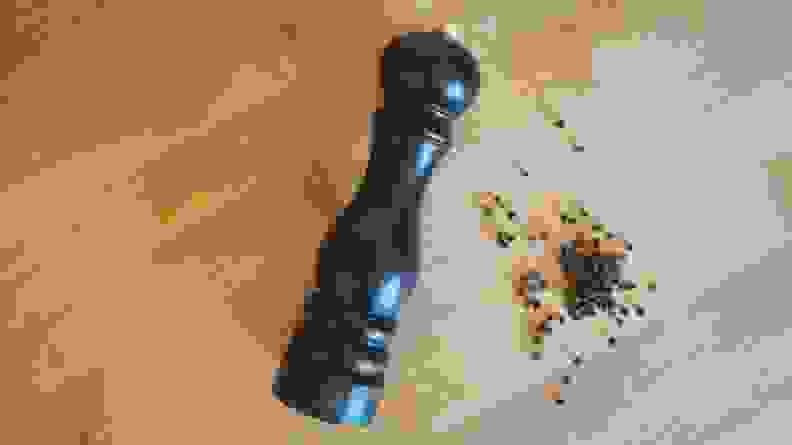 Best Overall
Peugeot Paris
We fell in love with the Peugeot Paris as soon as we picked it up. This wooden pepper mill is simple but sleek, and it looks great on the countertop or at the dinner table. It wasn't all about looks, though; the wood also feels great in our hands, and the size felt right for both large and small hands. When we filled the mill with peppercorns, we loved that the top screw was large enough that we wouldn't accidentally lose it on the kitchen counter while we filled. The opening was also wide enough to add peppercorns without scattering them around, and the mill's 1/4 cup capacity is more than sufficient for most home kitchen uses. Adjusting the grind size was similarly easy; instead of twisting the top screw to open and close the grinding teeth, Peugeot has precision settings to ensure the grind size won't change as you use it. Simply slide the marker from fine to very coarse and twist away. There was a noticeable difference between the different grinds, providing us with options from powdery to very coarse. As a bonus, the finest grind was small enough to fit through the holes in a fine-mesh sieve.
When it came to comfort, we found no issues. The twisting top was comfortable to grip, and the wooden base had grooves that fit into our hands perfectly. It wasn't the fastest pepper mill in the group when we cranked out a teaspoon of coarse pepper, but it also wasn't the slowest. More importantly, it produced consistently sized ground pepper—every time—and didn't fatigue our hands as we used it. Add in the fact that Peugeot's grinding mechanism is made with case-hardened steel and comes with a limited lifetime warranty, and we'd say it's worth the extra few dollars to pick up this pepper mill. Put it all together, and this was a shoo-in for our pick as Best Overall.
How We Tested
The Tester
Hi, I'm Lindsay Mattison, a trained professional chef and a black pepper fiend. I use my pepper mill to create freshly cracked black pepper almost every time I cook, and I hate how annoying cheap pepper mills are to use. They seize up and get stuck on peppercorns when you try to create fine grinds, and they let too-large pieces go through their gears when cracking on coarse grinds. I'll never let a bad pepper mill stand in my way from using my favorite spice, but I'd much rather find one that's easy to use and produces a great quality product.
The Tests
The goal of our tests was to evaluate the speed, grind consistency, comfort, and ease of use for each pepper mill. After unpacking our pepper mills and pepper grinders, the first step was to empty out any pre-filled pepper mills. There's not necessarily anything wrong with those peppercorns, but we wanted to make sure we were using the exact same pepper in every mill for testing purposes. Then, we filled each pepper mill and measured its capacity. Some of the pepper mills could only hold two tablespoons of peppercorns at a time, requiring more frequent refilling when in heavy use. Others had a larger capacity but were difficult to fill; the opening wasn't wide enough, or the brace that held the spindle in place clogged and slowed down the process.
Once the mills were filled, we went about grinding and grinding and grinding. After creating ground pepper using each of the mill's coarseness settings, we knew for sure whether it was capable of producing distinct grinds. Then, we sifted the pepper from the finest grind through a sieve to see if it could all make it through. Along the way, we monitored whether the coarseness setting changed as we twisted and if it was easy to aim the pepper mill as we used it.
To measure speed, we weighed a teaspoon of coarsely cracked black pepper and timed ourselves to get there with each mill. After three runs, we averaged the results. The faster pepper mills would be better suited for cranking out a large quantity of black pepper for a dish like steak au poivre or coating a brisket for pastrami. Finally, we finished by rubbing our hands with vegetable oil and placing them under cold running water to see if the mill was easy to use with wet or greasy hands.
Throughout all the tests, we paid attention to ease of use and comfort features. Was it convenient to change the coarseness level, or did we have to reach underneath the mill and get our hands dirty to make adjustments? Did our hands feel tired or fatigued after using the pepper mill? Did the mill leave a dusting of pepper everywhere it went, or was it relatively clean and accurate? In the end, we found many of these assessments were just as important as the actual grinding mechanism.
What You Should Know About Pepper Mills
There are three basic types of pepper mills (also known as pepper grinders): traditional fill-and-twist mills, hand crank or radial mills, and electric models. For the purposes of this review, we only tested the first two types. Electric pepper mills are great for anyone who lacks hand strength, and they're the only way to accommodate one-handed grinding. That said, they require batteries or an electrical outlet, tend to be noisy, and are prone to break. So, we skipped them for this round.
Manual pepper mills use gravity to feed round peppercorns down a shaft and into the grinding mechanism. Many of them have a spindle that connects the top screw to the grinder, allowing you to adjust coarseness settings. Other models have a separate mechanism for adjusting the grind, and we found these mills to be far more accurate than the top screw adjusting types.
Once the peppercorns reach the grinder, several rows of teeth crush the pepper to release its natural oils. Then, they grind hem into the desired consistency. Adjust the distance between the teeth using one of the methods described above, and you can control the coarseness of the peppercorns.
How to Choose a Good Pepper Mill
You can't know whether a pepper mill will be comfortable without picking it up, but you can be on the lookout for a few other things. The most important factor of a good pepper mill is consistent grinding. If you end up with ground pepper of all different sizes, chances become pretty good one of those will stick in your teeth, creating a spicier-than-you'd-like bite for you or your guests. Look for a pepper mill with a steel or ceramic grinding mechanism, which are much stronger and better suited at crushing peppercorns than the ones made from plastic or acrylic.
You'll also want to consider how the mill adjusts for coarseness. The grinders that use the top screw to adjust the grind size are flawed; it's hard to know what setting you're on, you run the risk of completely unscrewing the top when you loosen the mill to the coarsest grind. Some of the mills had precision grind settings, but they're located on the bottom of the mill. That means you put your (potentially) oily, greasy hands right in the spot where the pepper comes out. Not ideal! We greatly preferred the precision grind settings that were located around the base of the mill. It kept our hands clean and we knew exactly where we stood as soon as we picked up the pepper mill.
---
Other Pepper Mills We Tested

Cole & Mason Derwent Pepper Mill
If our winning pick is out-of-stock, you won't be disappointed by the Cole & Mason Derwent Pepper Mill. The stainless steel and glass pepper mill had one of the largest capacities in the group, fitting almost a half cup of peppercorns at once. It was also easy to fill; the top conveniently pops off to access the peppercorn chamber, and the spindle stays firmly in place as you fill it. The mill also features six precise coarseness settings that make it easy to know exactly how fine or coarse you're grinding before you get started. It created precise and consistent grinds, and overall we found the mill to be comfortable, quiet, and efficient. In fact, it was the fastest pepper mill in the test group. Our only complaints are the stainless steel body was hard to grip with oily or wet hands, and we didn't love that the peppercorn chamber is glass, as light can degrade the quality of peppercorns over time.

Fletchers' Mill 8" Border Grill Pepper Mill
There was a lot to like about the Fletchers' Mill Border Grill Pepper Mill. This U.S.A.-made, wood pepper mill is gorgeous, and it produced the finest ground peppercorns in the group. The mill only held about two tablespoons of peppercorns, but it was super easy to fill. It also has an impressive 33 grind settings, which are accessed by clicking the top crown nut clockwise or counterclockwise. Unfortunately, this design makes it difficult to tell exactly where you were in the coarseness settings without cracking a few peppercorns, but the mill consistently produced evenly sized ground peppercorns at each setting. The major drawback with this model was comfort. The design is gorgeous, but the ridges on the top created an uncomfortable grip, and the pointy edge dug into our palms when in use.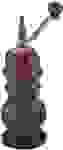 Zassenhaus Speyer
Of all the pepper mills we tested, the Zassenhaus Speyer was the only one that we could use with both wet and oily hands. This grinder features a radial crank that rotates around the mill, making it much easier on your hands when you're pumping out a lot of pepper. The grinding mechanism is solid and produced consistent ground pepper, and we loved the precise coarseness settings (although locating them on the bottom wasn't our favorite choice, as it dirtied our hands every time we wanted to make a change). Our major complaint is that it's hard to aim these hand-crank grinders, and the ground pepper made more of a mess as we used it than some of our other top picks.

Trudeau Seville Pepper Mill - 15 cm
The Trudeau Seville Pepper Mill is small and inexpensive, but it worked almost as well as some of our top picks. It was lacking a few ease of use features; it was the only pepper mill we tested that didn't have a brace to hold the spindle in place, which made filling the peppercorn chamber a bit cumbersome. It also only held two tablespoons of peppercorns, half the amount of our top pick. We had no problems grinding large quantities of peppercorns, but we didn't love adjusting the grind size. The small screw at the top of the pepper mill adjusted the grind, and we found that it had trouble staying on the finest setting after multiple turns. That said, if you're not looking to spend a ton of money on a pepper mill, this one wouldn't be a terrible choice.
Unicorn Magnum Plus
We were surprised at the lack of features in the Unicorn Magnum Plus, especially considering that it was one of the most expensive pepper mills we tested. We will say this grinder was extremely easy to fill: Slide open the access door and hold the mill at an angle to funnel the peppercorns into the grinding chamber. It also held an astounding one cup of peppercorns, four times the amount of some of the other mills. That said, it got clogged often, and it was hard to twist the plastic knob, especially with wet or oily hands. The grind was controlled by a slider located at the bottom of the grinder, which meant our hands got dirty every time we adjusted it. Considering that the finest grind couldn't all go through the sieve and the coarsest grind was barely ground half peppercorns, we didn't think this one was worth the high price tag.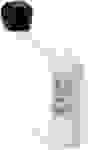 OXO Good Grips Lewis Pepper Mill
We're generally a fan of OXO Good Grips products, but we weren't thrilled with the OXO Good Grips Lewis Pepper Mill. It was one of the least expensive pepper mills we tested, but we had several issues with this plastic radial grinder. Filling it was easy enough via a pop-out door on the front of the grinder, but the door kept popping open as we used it and we had to put our hands over it to keep it from spilling peppercorns over the counter. We weren't a big fan of the dial-crank radial grinding, either; peppercorns got stuck in the grinder from time to time, and it made a mess as we used it. It was extremely hard to control where the ground pepper went when it left the grinder. We were happy that the fine grind was small enough to fit through a sieve and the mill created consistent grind size, but we'd rather invest in a mill that's a little easier to use.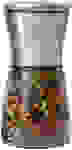 Kitchen-GO Pepper Grinder
The cheapest pepper mill on the list turned out to be our least favorite pick. The Kitchen-GO Pepper Grinder was the easiest to fill because the entire grinding mechanism screws off the top, leaving nothing but an empty container behind. Unfortunately, that's where the ease of use ended. The grinder got stuck several times after we accidentally overtightened the grind setting trying to get to the fine setting. We had to take apart the entire mechanism to get it to work again. When it did work, the grind stayed consistent enough, but the mill wasn't capable of producing ground pepper that was fine enough to go through a sieve, and the glass container was too slippery to use when our hands were oily or wet. All in all, we'll take a pass and spend a little more on a more effective pepper mill.
More Articles You Might Enjoy
Up next
Get Reviewed email alerts.
Sign up for our newsletter to get real advice from real experts.