Kitchen & Cooking
This DIY hot sauce kit is way better than store-bought
Farm Steady is a one-stop shop for fermenting at home.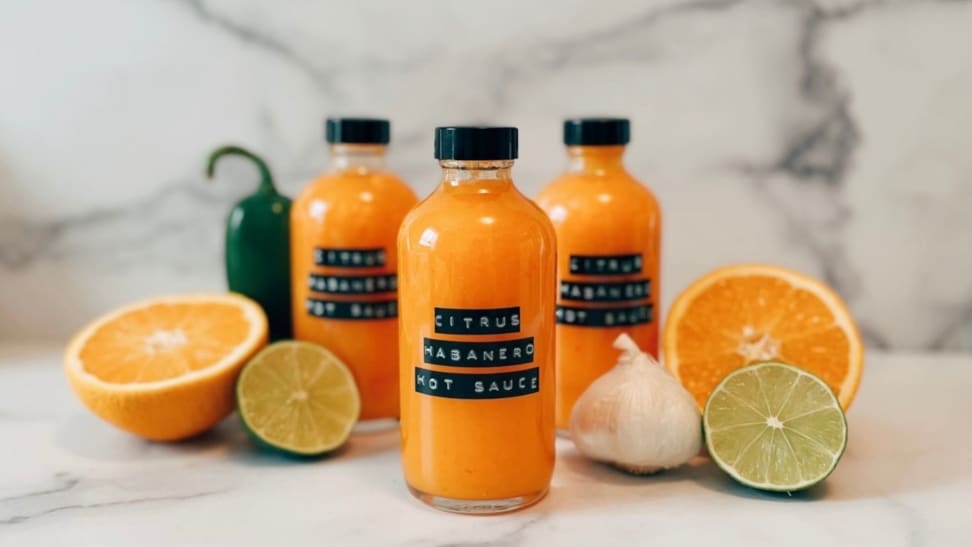 Credit: Reviewed / Xana Turner-Owens
Like many women before me, I too have been known to carry hot sauce in my bag. As such, I was thrilled when presented the opportunity to test Farm Steady's Fermented Hot Sauce Kit. I've dabbled in the world of quick pickling, but but this was my first real foray into fermentation.
As a true lover of hot sauce and all things spicy, I was excited to be able to make a custom blend using a process that seemed basically foolproof. I hit the grocery store and cleared out their habanero supply, also grabbing oranges, garlic, an onion, and some limes. The fermentation process takes two weeks total, so I was eager to dive into the process.
About Farm Steady kits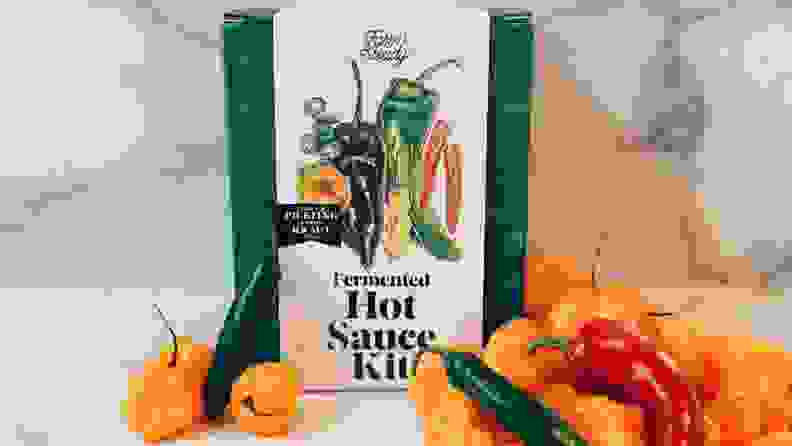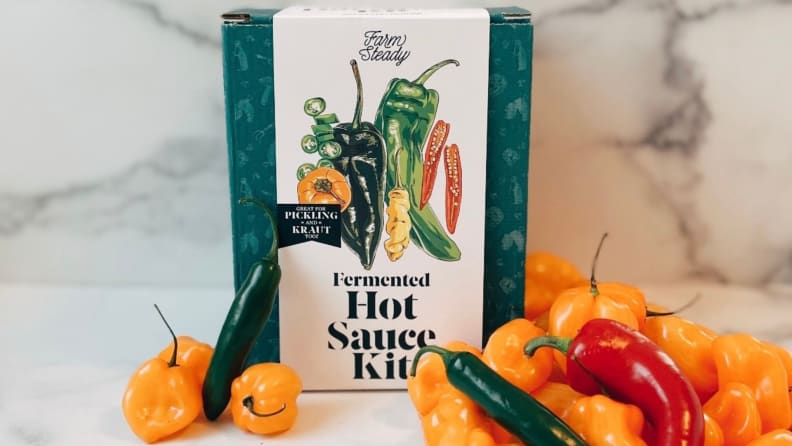 Farm Steady makes a variety of DIY kits for at home culinary projects, ranging from rainbow bagels to homemade cheese. Farm Steady has an incredible YouTube channel, where they post informative tutorial videos for all of their kits, including their own favorite recipes. The brand encourages you to consult with its videos and recipes for guidance, while also leaving tons of room for you to add your own flare.
What's included in the kit
The kit itself is quite simple—it arrives at your door complete with a large glass fermentation jar, lid, airlock, glass fermentation weight, and kosher salt for brining.
What's not included
The ingredients of the hot sauce are completely up to you, so there's freedom to make it as spicy, sweet, or smoky as you want, depending on your preference. I used habanero peppers, garlic, onion, and citrus (peels and all!).
I tried the Farm Steady Fermented Hot Sauce Kit—here's what happened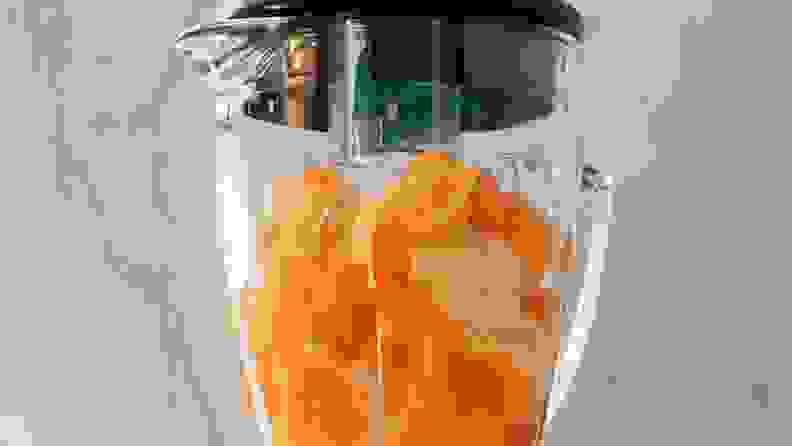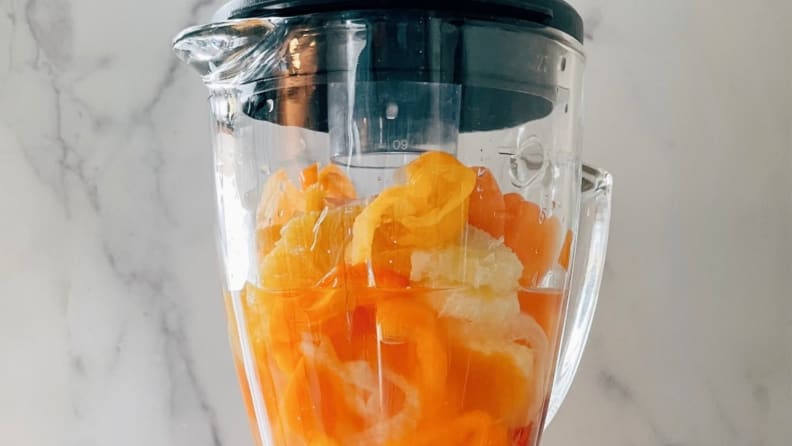 I prepped my ingredients and brining liquid, and added them all to the jar. The citrus peels act as a barrier at the top of the jar, sealing in flavor while also adding its own. I placed the fermentation weight on top of the citrus peel, added the lid and airlock, stored in a cool dry place, and then continued to live my life for two weeks.
Not gonna lie, I was a little nervous about the end result. Leaving vegetables in liquid over a two week period does not, inherently, sound like a recipe for success. Alas, It was!
I returned to my pepper mixture after a two-week fermentation process and followed the instructions in this video to remove the citrus peels from the top layer of the jar, and then scooped the remaining fermented vegetables and citrus into a blender with 1 cup of the brining liquid and 1 cup of white vinegar. After blending on high for a few cycles, my hot sauce was ready. I used a funnel to pour it into recycled bottles, labeled them and immediately made tacos.
Is the Farm Steady hot sauce kit worth it?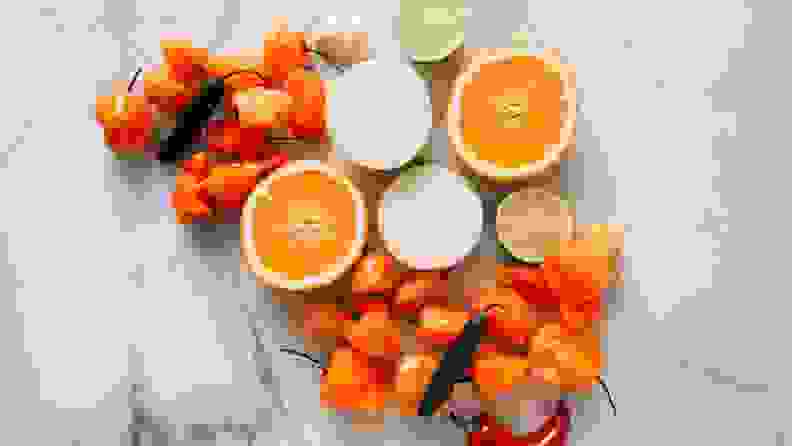 I genuinely enjoyed every step of this process. It reminded me of the Klutz Kits of my childhood but the end result actually served a purpose (no shade to the homemade vanilla sparkle lip balms of my past). That said, the hot sauce itself… wasn't my favorite. It ended up being more vinegar-forward than I prefer, but I have hope that it will develop in cool ways over time in the fridge.
It's important to note that Farm Steady is in no way at fault here, as I went a little rogue and free-styled on my own recipe. I still rate the kit very highly because of its functionality and versatility, and I'll definitely use it for other fermentation projects in the future, perhaps following a recipe this time.
In short: this kit is the perfect gift for the hot sauce lover in your life. And if that person is you, yourself? Spice up your life, babe!
The product experts at Reviewed have all your shopping needs covered. Follow Reviewed on Facebook, Twitter, and Instagram for the latest deals, product reviews, and more.
Prices were accurate at the time this article was published but may change over time.