Kitchen & Cooking
How to make gravy like a pro
This is the most comprehensive guide to making gravy.
Credit: Getty Images / Tasha_Lyubina
Though a perfectly browned turkey will always remain the centerpiece of the Thanksgiving table, fabulous sides—gravy included—carry just as much weight. If you're hosting for the first time this year, you may want to learn how to make gravy from scratch. Whether you're looking for a traditional, vegetarian, vegan, or keto-friendly recipe, this guide will help you successfully whip up the sauce with ease.
What you need to know before making gravy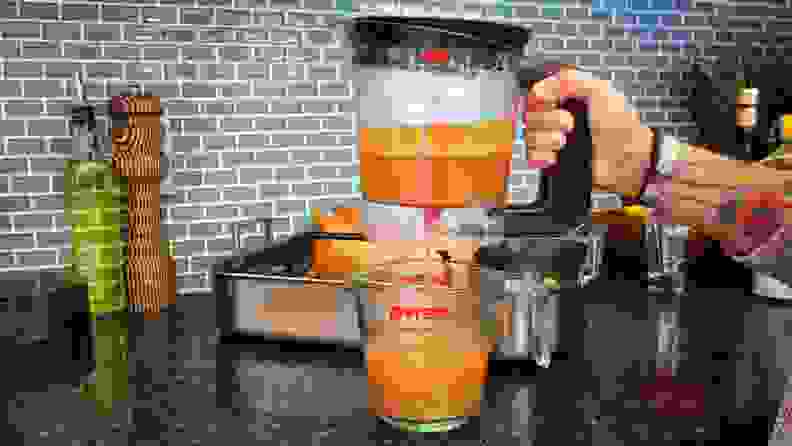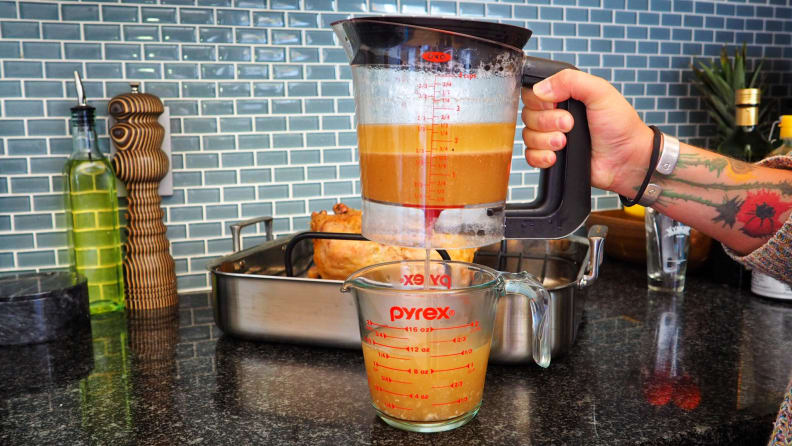 One of the best ways to make a flavorful gravy is to use the drippings that accumulate in the roasting pan during cooking. All you need to do is cover a measuring cup with a piece of cheesecloth (as a strainer to catch the aromatics) and carefully pour the drippings into the cup. Let it sit in the fridge for an hour so the fat floats to the top before solidifying in the cool temperature. From there, you can use a spoon to scrape the fat off the top and use the liquid beneath as the base for your gravy.
If you're in a time crunch on Thanksgiving day, you may consider getting a fat separator to help you collect the juice without waiting for the fat to solidify. Unlike the fridge method, you can use a fat separator without cooling. Plus, our favorite fat separators have built-in strainers so you won't need to use cheesecloth. Read on to learn how to turn your turkey drippings into gravy.
How to make gravy from scratch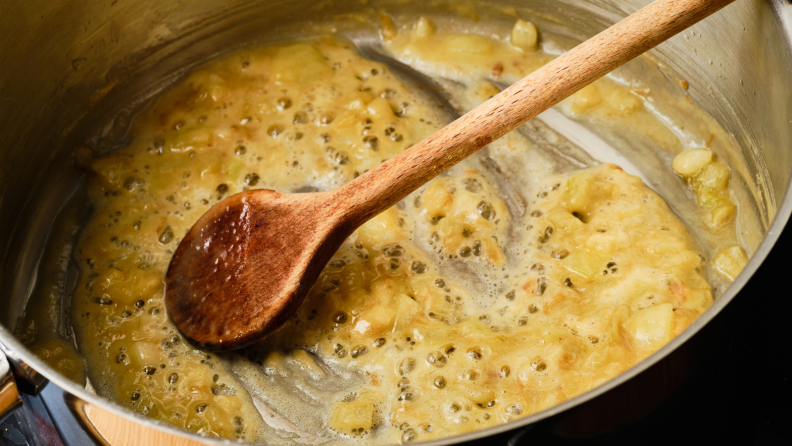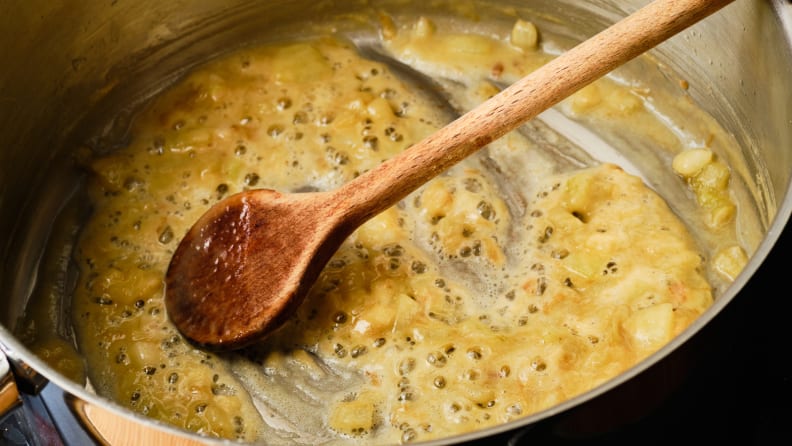 Tools:
Ingredients:
¼ cup butter (substitute with ¼ cup olive oil if vegan)
¼ cup all-purpose flour, sifted (substitute with 1 tsp xanthan gum if keto and/or gluten-free)
1 cup turkey drippings (substitute with 1 cup vegetable stock if vegetarian or vegan)
2 cups chicken stock (use vegetable stock if vegan or vegetarian)
1 tbsp dried herbs, like thyme or rosemary
Salt and pepper, to taste
Optional: ¼ cup potato starch
Time Needed
25 minutes
Difficulty
Easy
Step-by-Step: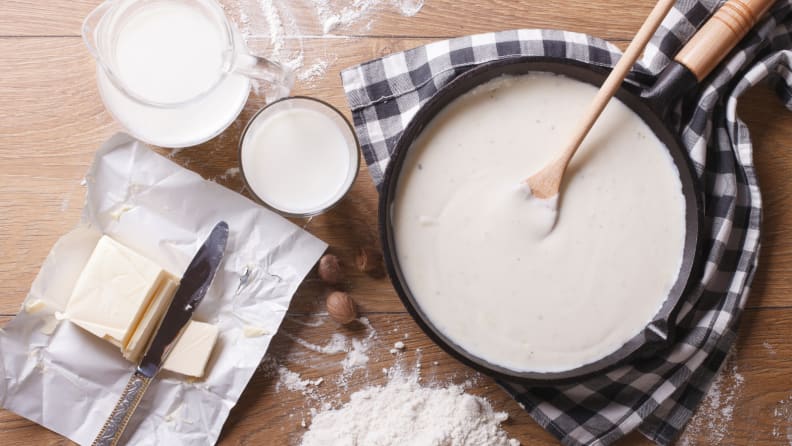 Step 1: Collect the turkey drippings
If you're cooking a turkey, you should consider collecting the turkey dripping to flavor your gravy. Use a roasting pan with a rack for easy access to the dripping. Pour the drippings into a measuring cup covered with cheesecloth or a fat separator.
If you aren't roasting your turkey (maybe you're smoking or frying) or you're going to spatchcock your bird, skip this step as these methods won't produce much liquid.
Step 2: Melt the butter and add the flour
Melt the butter in a skillet over medium to low heat. If you're using olive oil, you'll want to watch the heat very closely because of the oil's low smoke point. Gently whisk in the sifted flour when butter (or olive oil) starts to form little bubbles. Keep whisking until everything is well combined.
Step 3: Add the drippings (or stock)
Slowly add the reserved drippings (or stock) to the mixture. Whisk to make sure all ingredients are well-combined. Turn heat to low and let simmer for about five minutes till the mixture thickens.
Step 4: Season the gravy
Add the dried herbs of your choice while the gravy simmers and cook for another five minutes. Add more stock as needed to thin out your gravy. Season with salt and black pepper to your liking. If you want to make your gravy extra glossy, whisk in some potato starch at the end.
The product experts at Reviewed have all your shopping needs covered. Follow Reviewed on Facebook, Twitter, and Instagram for the latest deals, product reviews, and more.
Prices were accurate at the time this article was published but may change over time.