Kitchen & Cooking
Say hello to your new favorite fall cocktail
It's the most wonderful time of the year
Credit:
The transition into fall can be tough—The scary Sunday to winter's Monday. For me, coping with summer's end is easier if I focus on the cuddly greatness that fall brings: The opportunity to wear my favorite leather jacket, layer a thicker blanket on the bed, and indulge in seasonal treats. Enter our latest concoction: A spiked caramel apple bellini.
When a sharp chill creeps into the air, this cocktail is pure coziness in a glass. We mixed salted caramel vodka into local apple cider and topped it with enough bubbly prosecco to honor summer's memory. A rim of caramel coated in salty cinnamon sugar makes each sip a real treat.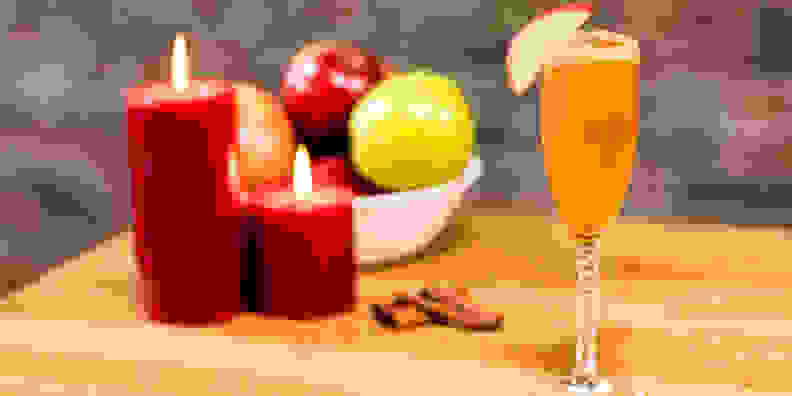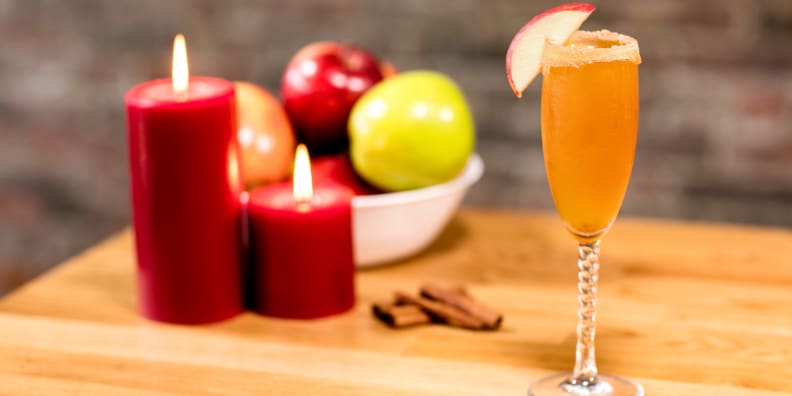 Caramel Apple Bellini
Ingredients
1 ounce salted caramel vodka (Pinnacle works best)
1 ounce fresh-pressed apple cider
1 ½ ounces prosecco or sparkling wine
Packaged caramel sauce, for garnish
Cinnamon sugar + ¼ teaspoon salt, for garnish
Directions
Rim a champagne flute with caramel sauce, then roll in salted cinnamon sugar mixture.
Pour vodka and cider into the glass, and top with prosecco. Mix well.
Garnish with an apple slice, if desired. Enjoy!
Recipe adapted from Delish
Another recipe to warm up with...