Kitchen & Cooking
8 Our Place products we love for gifting
These popular products are great for anyone on your list.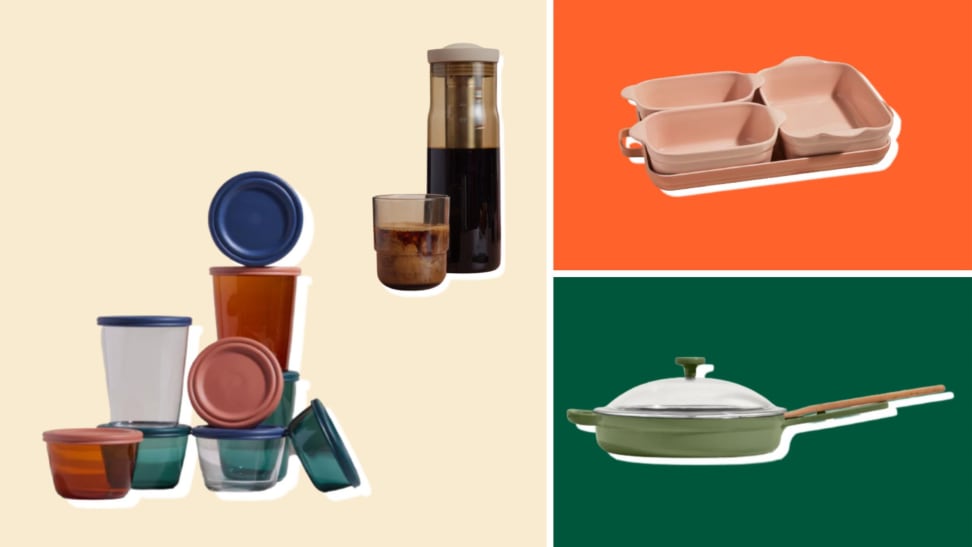 Credit: Our Place / Reviewed
Editor's Note
Our Place's Black Friday Sale came early! Get 30% off products site-wide for a limited time.
Shopping for the food lover on your list might feel overwhelming—or even boring—at times. A lot of home cooks already have all the major appliances they'll need, and staring down an aisle full of gray pots and pans at the store isn't exactly inspiring.
But the holidays should be about indulging. That means treating each other to upscale, pretty objects (read: ones they might not think to buy for themselves). Enter Our Place: the trendy creator of products like the Always Pan and Perfect Pot, which has taken over social media feeds and won over certain celebrities for its stylish and toxin-free cookware.
More than beautiful additions to your cabinets and countertops, Our Place products have been tested and approved by the Reviewed staff for their impressive functionality and cooking results. Here are some of our favorite products from Our Place for gifting—beyond the iconic Always Pan.
1. For the aesthetics-loving cook: The Home Cook Duo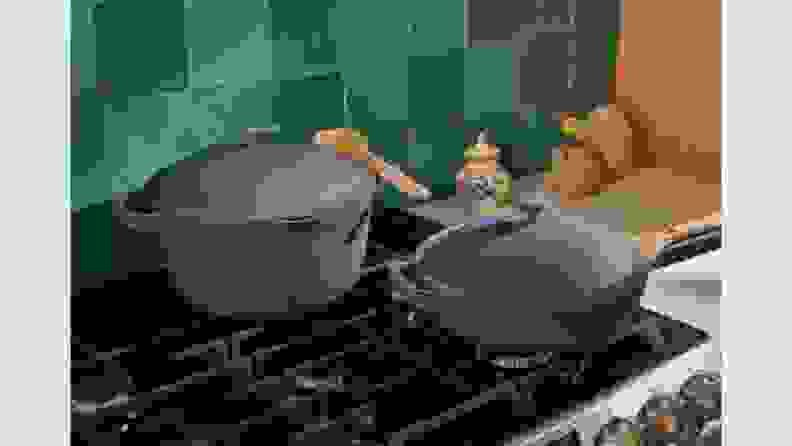 If your giftee is new to the world of Our Place and in need of versatile cookware, you can't go wrong with the Home Cook Duo, which includes the Always Pan and Perfect Pot.
When we tested these pieces of cookware for ourselves, we found that there was a lot to love. The Always Pan has a ceramic nonstick surface that makes it great for scrambling eggs and searing pork chops. It's light enough to toss a batch of peanuts, but deep enough to fry chicken. And the included accessories, like the lid, wooden spoon, and steam basket, are helpful additions.
We found that the Perfect Pot boasts its own set of strengths, with oven-safe capability and a capacity of 5.5 quarts. It performed well in a range of tests, from crisping rice to deep frying, and clean-up was always quick and easy.
Since the Perfect Pot and Always Pan come in 9 and 11 colors, respectively, you can decide whether you want to gift a matching set or mix-and-match.
2. For the baker: The Ovenware Set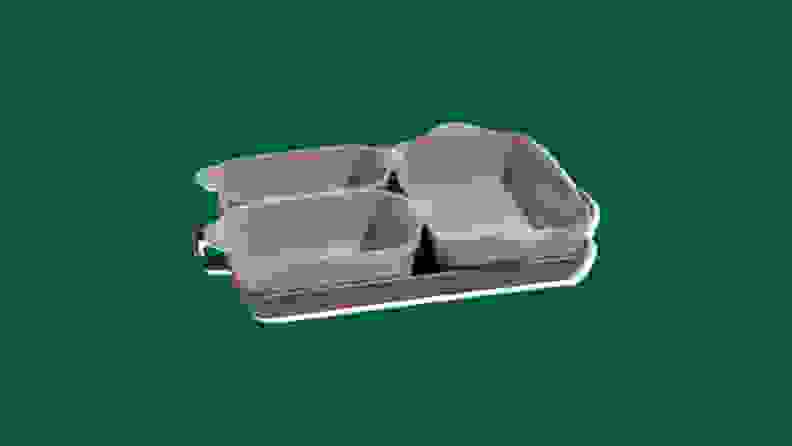 Nothing gets us more excited to bake during the holiday season than a beautiful set of oven tools.
This ovenware set from Our Place launched earlier this year, and it includes everything you need to host the holidays—from the Oven Pan that's just as great for cookies in the oven as it is for pancakes on the stovetop, to a trio of baking dishes that are pretty enough to go from oven to table. Plus, they all fit cozily together so storage is a breeze.
3. For the low-maintenance chef: The Cast Iron Always Pan
We think a good cast iron pan is a non-negotiable in any cook's kitchen. But we also know that cast-iron upkeep can be a headache, especially if you've never owned one before.
Enter the Cast Iron Always Pan, which offers all the benefits of cast iron cooking with none of the work, thanks to the enameled cast iron interior.
When we tested it, we loved how well this pan browned steak, fried chicken, and baked cornbread. It also comes with a glass lid, which was great for trapping steam when it came to certain recipes.
Cleaning this pan is also low maintenance; all it calls for is a quick scrub with soap and water.
Master the kitchen.
Sign-up for the second semester of our Chef's Course newsletter for exclusive recipes from top chefs and the tips and tools to nail them.
4. For the leftover lover: The Container Collection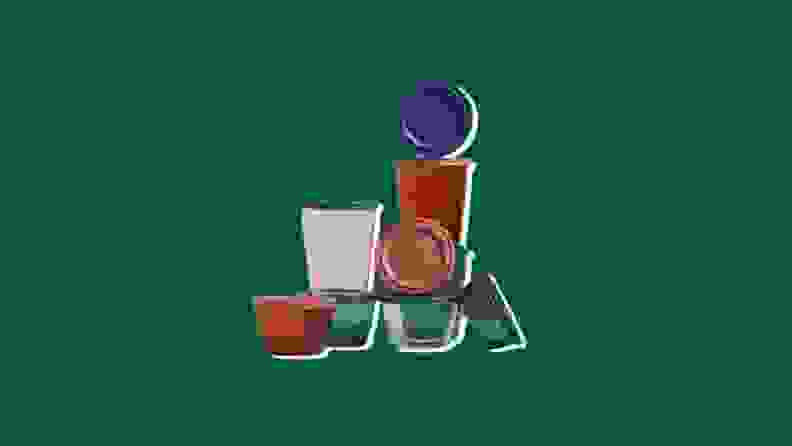 Before you say, "but food storage containers are a boring gift," hear us out!
This set of stackable, stain-resistant containers from Our Place is anything but boring—it comes in different colors to make your leftovers or meal-prep pop in the fridge.
The set includes three varying sizes (with the same size lid for easy mixing and matching) that are great for a range of tasks, from freezing soup to packing lunch to holding flowers. (And they look great while doing it!) Plus, they're all dishwasher, oven, and microwave safe.
5. For the dinner party pro: Host With The Most set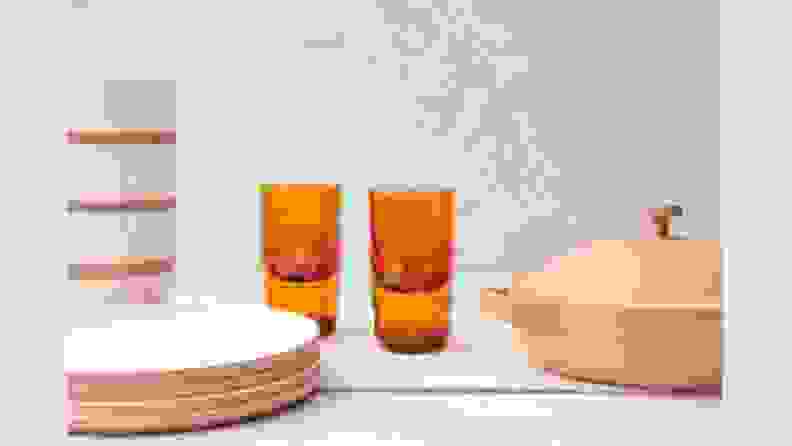 The Host With The Most set includes everything you need to set the table for a dinner party. With entree plates, side plates, bowls, and glasses—all in complementary colors, of course—making the table look good for a dinner party will never be stressful again.
When we tried out Our Place's dinnerware, we loved how roomy the plates and bowls were, and how great they looked together on a place setting. We also loved that they were all dishwasher-safe.
6. For the beginner cook: Fully Prepped Bundle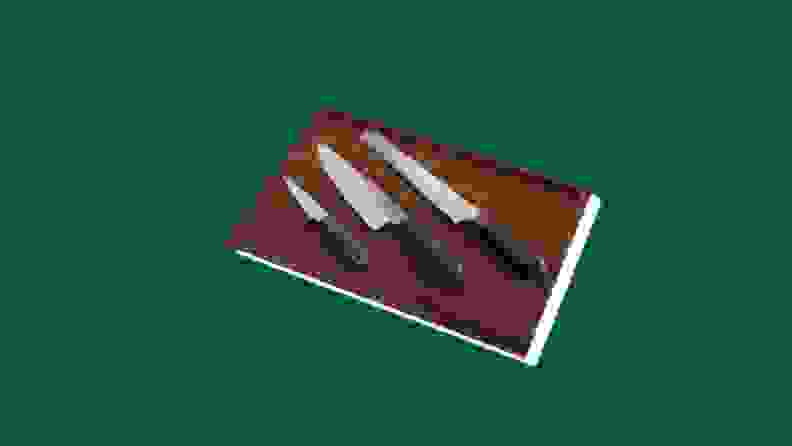 Every home cook needs a good knife set, and if you're just starting out in the kitchen, this is a great, all-inclusive option.
The Fully Prepped Bundle includes a chef's knife, paring knife, serrated knife, and walnut wooden cutting board to make every slicing and dicing task a breeze.
When we tested this bundle, we loved the sturdiness of the cutting board and comfort of each knife. Every kitchen task we tried—from slicing raw meat to fileting a whole fish—was easy and painless.
And, just like everything else from Our Place, it doesn't hurt that these come in a rainbow of colors to best suit your personal aesthetic.
7. For the cold brew-to-vino drinker: Night + Day Carafe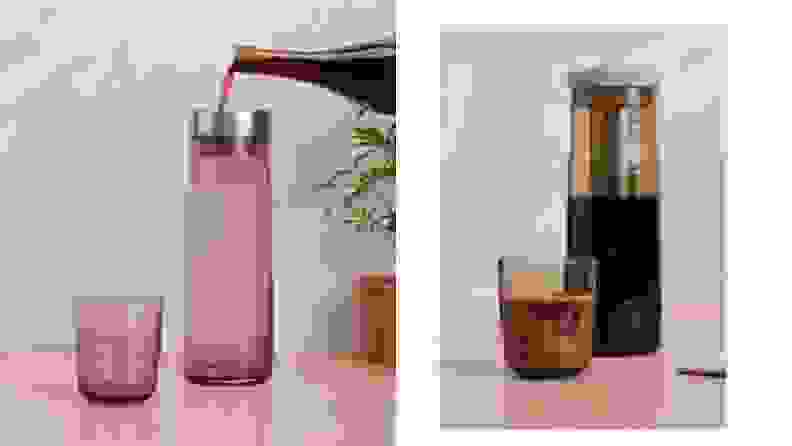 This clever little tool is designed to help you indulge in your favorite drinks—from early morning coffee to late night wine.
The Night + Day Carafe comes with both a cold brew infuser and a wine aerator, so you can DIY your daily dose of caffeine (or infused water), then use the same carafe to filter your favorite natural wine at dinnertime. It also comes with a silicone lid that makes pouring easy—at all angles.
8. For the game night host: Let's Dig In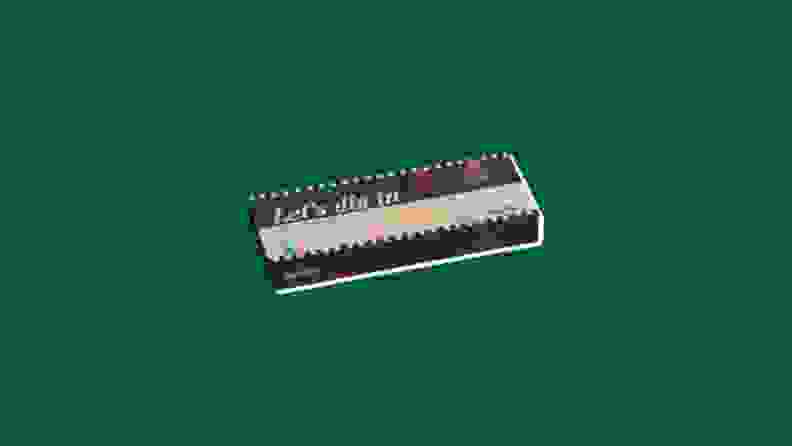 Our Place does more than pans and plates. This conversation card game is designed with dinner parties in mind, to connect guests to form deeper connections over food and drinks. Cards include three levels (Starters, Mains, and Desserts) to reflect different styles of questions. They're all designed to bring everyone—from strangers to family members—closer together.
The product experts at Reviewed have all your shopping needs covered. Follow Reviewed on Facebook, Twitter, Instagram, TikTok, or Flipboard for the latest deals, product reviews, and more.
Prices were accurate at the time this article was published but may change over time.