Kitchen & Cooking
We tried a caviar delivery service—here's what happened
This delicacy isn't only for fine dining.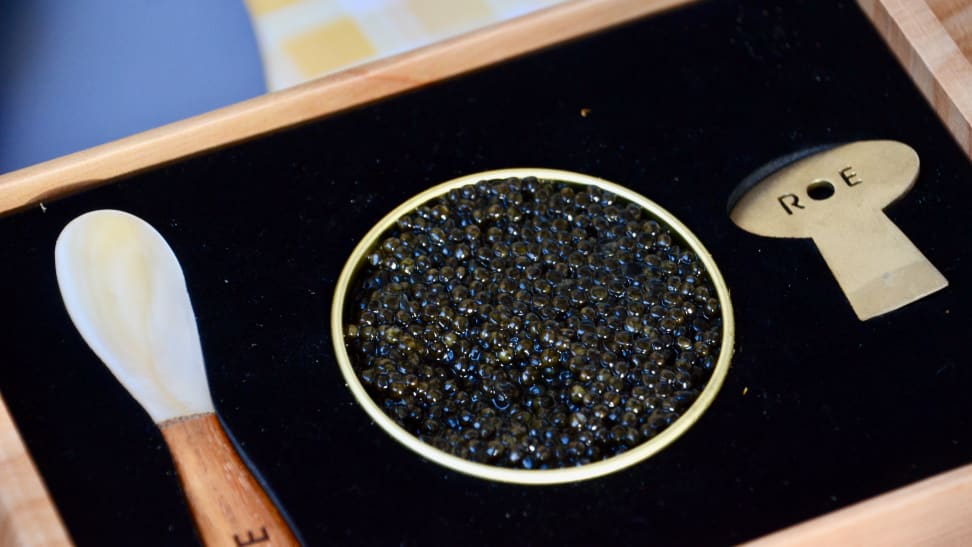 Credit: Reviewed / Valerie Li Stack
With improvements in technology to accommodate fast and temperature-managed shipping, fresh produce, perishable fruits, meats, and even seafood have become increasingly available for home delivery. This trend now extends to an item that hasn't often appeared in home cooking: caviar. And that's where Roe Caviar comes in.
What is caviar?
Caviar is salt-cured fish eggs from sturgeon. There's a diverse range of caviar with the most well-known (and currently illegal in the U.S.) being from wild-caught beluga sturgeon mainly found in Russia and Iran. Since beluga sturgeon are considered an endangered species, beluga caviar has been banned and a different variety, the kaluga hybrid, has become a popular substitute for Michelin-starred restaurants in the U.S. and France.
When it comes to retail, caviar is finicky for many reasons—one of them being that importers normally receive the eggs in bulk and repackage them into small, branded tins. The whole process is strictly temperature-managed and requires professionals to handle the repackaging process, as the tiny fish eggs may pop when not handled correctly.
The people at Roe Caviar have figured out how to streamline this whole process and easily deliver high-quality caviar to your door.
What is Roe Caviar?
Roe offers prime caviar from white sturgeon that are native to Northern California rivers. Arriving in an ice cold box, the packaging is luxurious and functional, featuring a wooden box with padded fabric that secures the caviar tin in the middle. The Roe Gift Set also includes a mother of pearl spoon and a tin opener, allowing you to enjoy your caviar right away.
I like the packaging, as you can keep the wooden box in case you want to take caviar on a picnic in the future. But I didn't like the complimentary mother of pearl spoon because the spoon head was too thick and could potentially crush the caviar. (I prefer this one instead.)
For $110, you'll get 30 grams of caviar, which by caviar standards, is relatively reasonable. (The caviar yield of a single fish is always low, hence the price.) Roe sources its caviar from a farm that's been in the white sturgeon farming business for years, and they remain dedicated to the research and development that goes into top-grade caviar.
How does it work?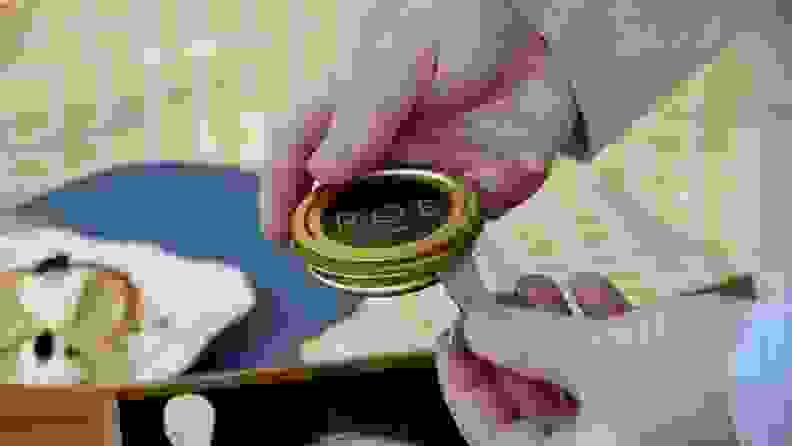 Ordering Roe Caviar is just like ordering any other merchandise—you can select the amount of caviar you want (30 gram, 125 gram, 250 gram). Roe offers custom engraving options (monogram or logo) at an additional cost. There are various gift sets available, like the Hanukkah Box and the Christmas Morning Breakfast Box.
If you don't want to shop for the condiments that pair well with caviar or the tools to eat it, you can order accompaniments like crème fraîche, Cape Cod potato chips, or a set of mother of pearl spoons to be shipped alongside your caviar.
Once you've finalized your order, the site will give you an estimated cost for FedEx overnight shipping. For me (in Boston), it was $49.
How to eat caviar
Compared to other caviar I've tasted, the caviar from white sturgeon offers a clean, subtly nutty, and rich-but-not-overwhelming flavor. It's not as briny as many imported caviars, so this may be a good introduction for people who are curious about caviar.
When it comes to caviar, a little goes a long way(the 30-gram tin lasted us three meals). Caviar is versatile in that it adds texture, depth, and flavor to food.
My favorite way to eat caviar is the Russian classic: blinis, crème fraîche, and maybe a bottle of champagne. Blinis are tiny pancakes that are fairly mild in terms of flavor. They're buttery and slightly chewy—when combined with caviar and crème fraîche, the three ingredients will unleash a sensational umami-filled flavor that will linger in your mouth for minutes.
I also like to add a dash of caviar on chawanmushi, a savory steamed egg custard dish that's soft and lightly-seasoned with soy sauce and sesame oil. The addition of caviar gives this dish a snappy pop and nuttiness. You can be creative with caviar and pair it with pasta dishes, potato chips, or even a mild soft cheese.
Is Roe Caviar worth it?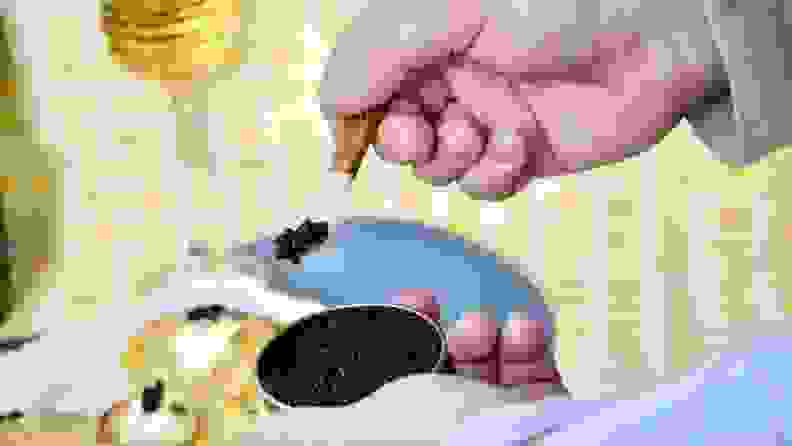 Whether you're buying this as a gift for someone who appreciates the finer things or you simply want to give yourself a treat, Roe Caviar is a gorgeous present that's sure to delight. Produced stateside by farmers who are committed to establishing a caviar scene in the U.S., these caviar tins can help you create even more delightful memories around the table.
The product experts at Reviewed have all your shopping needs covered. Follow Reviewed on Facebook, Twitter, and Instagram for the latest deals, product reviews, and more.
Prices were accurate at the time this article was published but may change over time.