Kitchen & Cooking
Don't miss these insane deals in the 2-day All-Clad cookware summer sale
Enter the code "ACSUMMER" to access the sale.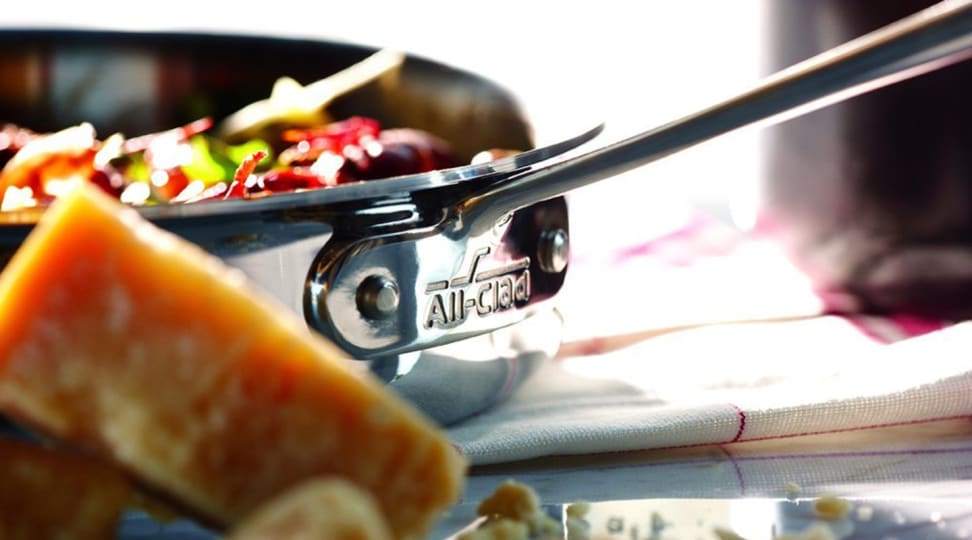 Credit: All-Clad
All-Clad, one of the most popular cookware brands around, is hosting a two-day Summer Clearance Event right now. They're clearing out their warehouse inventory to get ready for the fall season, and they're selling loads of their 'factory-second' merchandise at massive discounts. This sale features some of the deepest discounts All-Clad has ever offered. Just enter the code "ACSUMMER" when you visit the site to see all the available inventory.
Factory seconds are products that have minor, cosmetic damage and can no longer be sold 'on the shelf' but are otherwise perfectly functional. And because they're harder for the company to sell, the price drops a bit. When it's discounted as part of a two-day sale like this, they're even cheaper.
You can find individual frying pans and pots, cookware sets, baking dishes like roasters and lasagna trays, cooking accessories, and small appliances. This 4-quart copper core braiser pan, for instance, is only $109. It was originally $345, but because it's missing a lid you save a whopping $235. And you can pick up a universal lid for under $35 if you need one.
Whatever you need, or really want, for your kitchen, you're sure to find it in this sale. Take a look through the hundreds of products and grab a great deal while you can.
Prices are accurate at the time this article was published, but may change over time.