Kitchen & Cooking
Our favorite juicer is at an awesome price right now
That juice cleanse is calling.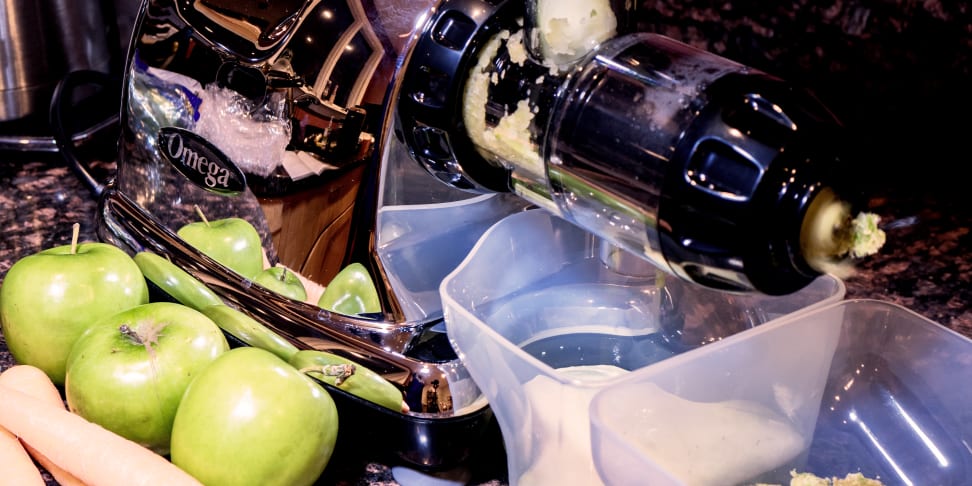 Credit: Reviewed / Kyle Looney
There's nothing quite like the taste of freshly squeezed juice. Filled with vitamins and minerals as well as detoxifying properties, juice is an incredible way to add more healthy habits in your life, but unfortunately it often comes at a high price. Your options are to spend $5 for a cup at a fancy juice bar or splurge on an expensive juicer.
Fortunately, every now and then these incredible machines make their way on sale. Right now, the Omega J8006 Juicer is $50 off. Typically it goes for $300, but you can get it for just $249 on Amazon. This is our favorite juicer because it gave the highest yield of juice among all the juicers we've tested—giving you the most bang for your buck.
The Omega J8006 Juicer is also super easy to clean, which is important for those of us who don't want dried-up pulp stuck in there for days. Although it had one of the smallest feeding tubes, it still managed to create a nice body and taste. So if you've ever wanted to incorporate more juices in your life—or if you're attempting a juice cleanse, this sale might be the right time to invest in an amazing juicer.
Prices are accurate at the time of publication, but may change over time.