Kitchen & Cooking
You can get All-Clad cookware at an incredible price right now
Use the code "ALLCLADVIP" to access amazing cookware at incredible discounts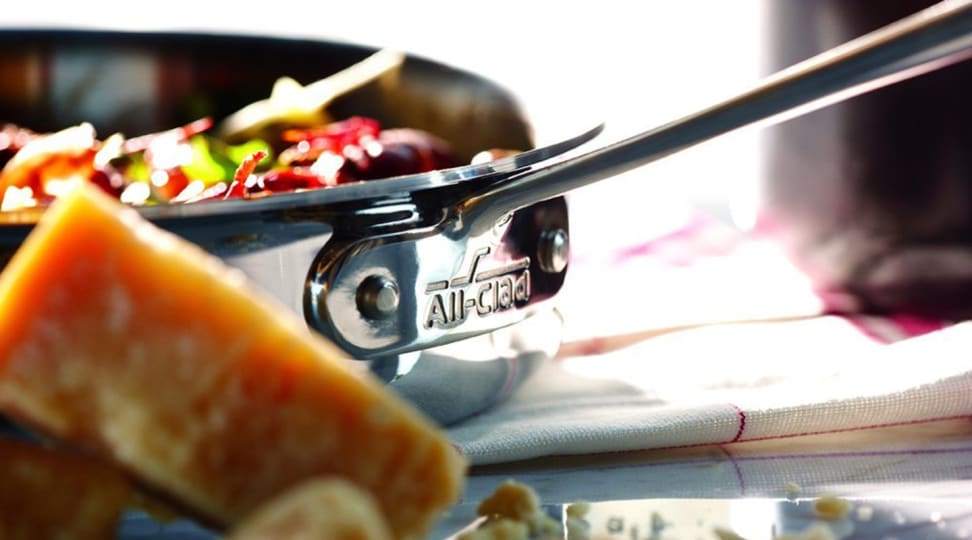 Credit:
If you love cooking and dream of a kitchen filled with the best cookware, there's no doubt you're familiar with the All-Clad brand. This brand is well-known for its long-lasting, high-quality kitchen products. But that quality comes at a price, literally.
All-Clad cookware tends to be on the more expensive side because you're paying for products that will last. But throughout the year, they hold VIP sales on their "factory seconds" with discounts that can reach as high as 70% on everything from pots and pans to tools and accessories.
Right now, they're holding their first 2018 VIP sale, and it's only going to last until Tuesday, Jan. 23 at 9 a.m. EST. You'll need to plug in the code "ALLCLADVIP" to enter the site and explore all the merchandise. Typically, their sales tend to run over their deadlines until they run out of inventory, but the best stuff always goes fast. Here are some of the most impressive deals we spotted:
The term "factory seconds" simply means the products have minor imperfections, such as small dents or scratches, that don't affect their functionality at all, but can no longer be sold at full price. Rather than letting them collect dust, All-Clad offers them up at those massive discounts to people like you who care more about cooking than how pretty their pots and pans look. Well-loved cookware will show signs of wear over time anyway, so why not save money while getting a great product?
Prices are accurate at the time of publication, but may change over time.