Like the name implies, this Frigidaire debuts the revamped Professional line's new design language. And, indeed, the FPID2497RF looks like it means business, with a blank, monolithic front devoid of logos and branding and a thick, towel bar handle.
We think Frigidaire's take on pro-style, mass-market appliances is the most attractive interpretation out there, so we've been been eager to get this Frigidaire into our labs ever since we first spotted it at KBIS 2015.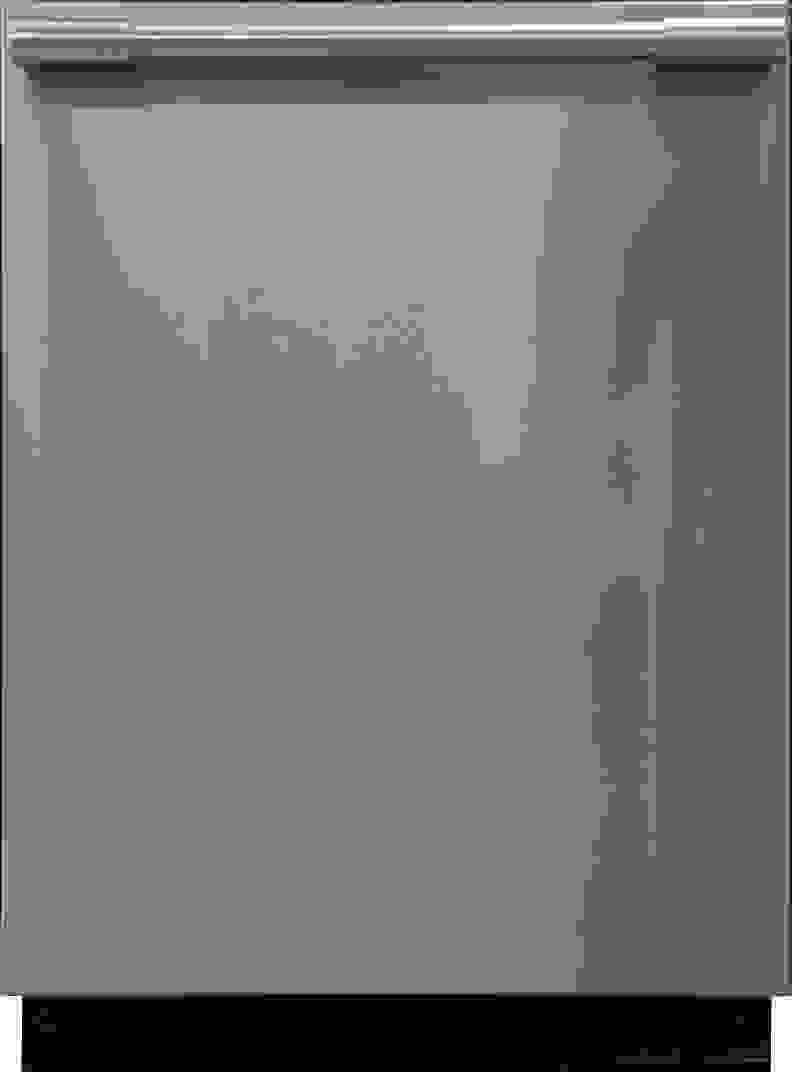 Our lab tests showed that the FPID2497RF not only looks like a pro—it cleans like one, too. That's not surprising, since Frigidaire (and parent company Electrolux) has gone from zero to hero with its new lineup of dishwashers, including the superb Electrolux EI24ID50QS—our current top pick for a dishwasher—and the stellar Frigidaire FGID2474QF.
Our only concern is price. Athletes, actors, and even poker players demand more money after going pro, and so does this dishwasher. The FPID2497RF currently costs around $899 on sale, which is the same as the Electrolux EI24ID50QS and about $270 more than the mechanically similar Frigidaire FGID2474QF. However, if this dishwasher's good looks are of the utmost importance—or if the price drops—feel free to seek Professional help.
Subdued on the outside, lots going on inside
This Frigidaire is extremely similar to the Electrolux EI24ID30QS. Both dishwashers are made in the same factory, share a logo-free stainless steel front, and feature an interior that is loaded with adjustable parts.
What sets the FPID2497RF apart is its pro-style handle. While it's chunkier than most, the contrasting bracket gives a look that's sturdy yet contemporary, and keeps it from feeling like an imitation of a Viking or Wolf.
The main features that stand out are the flip-up bottle washer jets, flexible vinyl stemware clips, and the OrbitClean rotating spray arm.
This video was recorded inside the Frigidaire Gallery FGID2466QF, but it has the same OrbitClean spray arm as the FPID2497RF.
By design, everything that should call your attention is highlighted in blue—a design that's similar to Miele's intuitive setup. On the interior, the OrbitClean spray arm and bottle washer jets are blue, and on the control panel, the LCD timer and indicator lights are also blue. When a cycle is done, the dishwasher beams a blue light on the ground to let you know the dishes are ready—the FPID2497RF is quiet enough that it really is hard to tell when it's actually running.
A couple of adjustable parts make loading the FPID2497RF easier and lends it some flexibility. Some of the plate supports can be folded down to make room for large items, and the entire upper rack can be raised or lowered to accommodate tall items.
Interestingly, as sturdy and solid as the heavy door feels, the racks don't glide as smoothly as we'd like. This was especially evident when we performed our capacity test. Weighed down by eleven place settings and a serving setting, the racks felt sticky and wobbly.
×
Design Gallery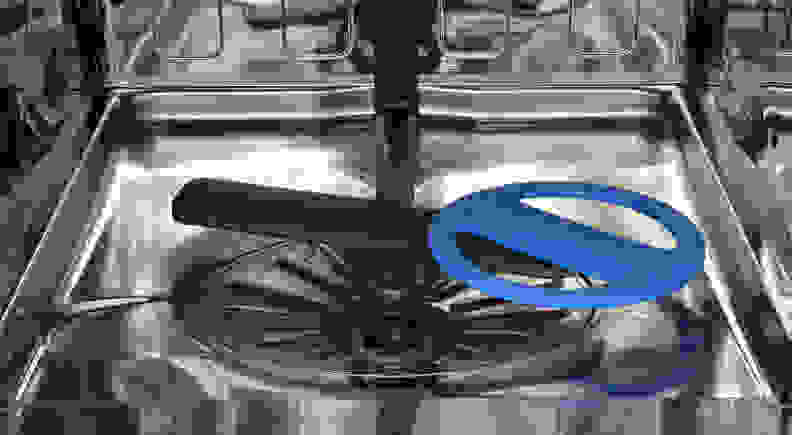 The FPID2497RF is part of the Professional series, and its cleaning power lives up to the name. With the Normal Wash and Power Plus cycles, we saw adequate water coverage and minimal redeposit—which is when soil washes off a dirty dish and dries on an otherwise-clean one. While no cycle could perfectly remove all of the tough stains we used, they would be more than a match for the common, everyday stains a normal user would create.
The two cycles each last about as long as equivalent cycles on other dishwashers—Normal Wash takes around two hours and Power Plus takes around two and a half. If you need a faster cycle than either of these, the 30 Min Wash has you covered. Fair warning, though: This cycle did a poor job against our stains, especially versus dried and baked-on food.
For the most part, the FPID2497RF is completely average when it comes to water and power consumption. The total annual cost of running this Frigidaire is $28.24 per year, which is not far below the $29-30 per year average among consumer dishwashers.
Broken down by the most commonly used cycles, the FPID2497RF's Normal Wash used 0.82 kWh of power per run and 2.64 gallons of water, the Power Plus cycle used 1.05 kWh and 7.01 gallons, and the 30 Min Wash used 0.35 kWh and 4.15 gallons of water.
Refined controls for dishwashing micromanagers
The FPID2497RF's cycles cover most dishwashing needs, and their names do exactly as they suggest. The most interesting feature about cycle selection is the My Favorite cycle option, which lets you save a combination of wash cycle and customization settings for convenient, one-button activation later.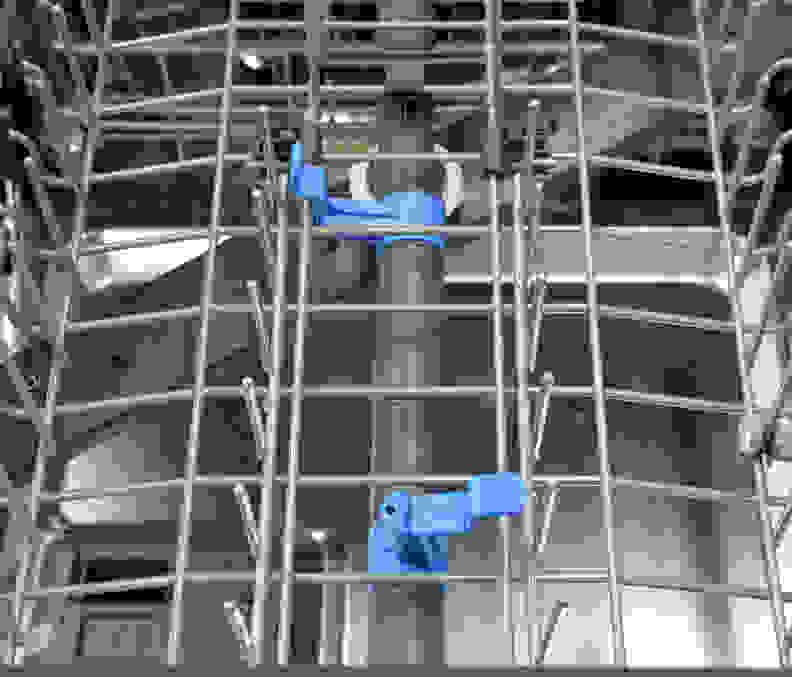 Those customization settings include two temperature options (High and Sanitize), two wash pressure options (Spray and Scour), and Air Dry, which overrides the default drying method of using the dishwasher's internal heating element, thus saving you some time and energy. If you're going to use Air Dry, but don't want wet dishes, simply opening the door at the end of the cycle and letting it sit for awhile will suffice. Rinse aid is also a big help.
Due to the added flexibility of the three-part cutlery basket, we were able to easily fit eleven place settings and a serving setting inside the FPID2497RF. We didn't need to use the two smaller baskets, but the versatility of having that extra silverware space is always a plus.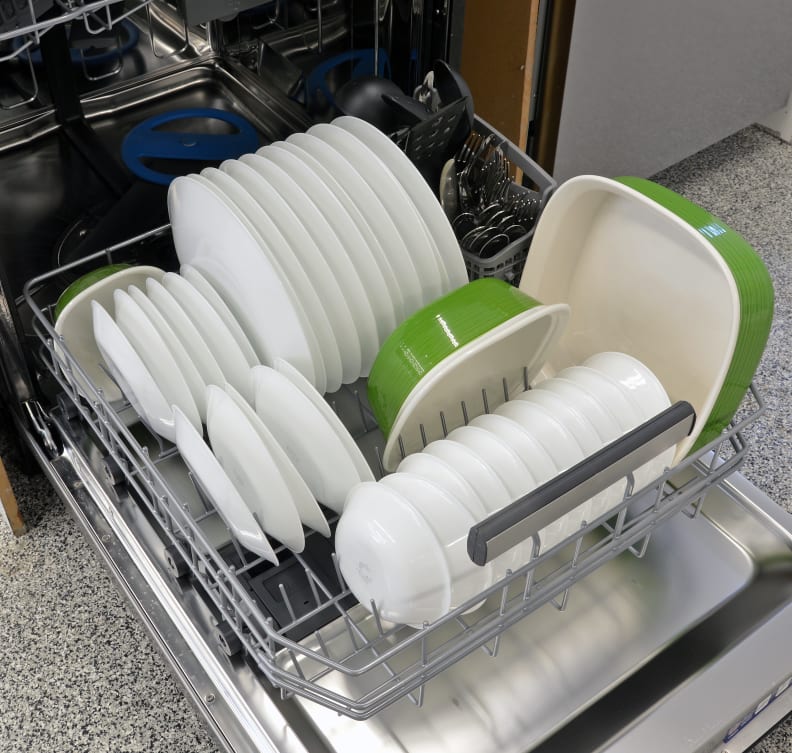 ×
Capacity Gallery
No dish left behind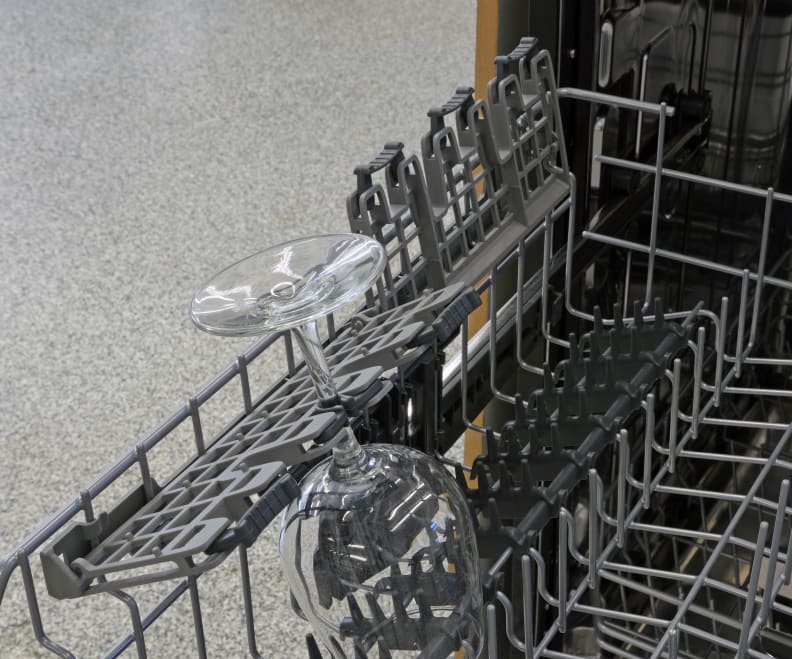 One thing we've noticed with all the dishwashers that use Frigidaire's OrbitClean spray arm is that every item in every corner will get a healthy dose of water. Coverage was once again not an issue with the FPID2497RF, and the dishwasher gave us top-notch cleaning results.
In terms of duration, the Normal Wash cycle took about two hours, Power Plus took two and a half, and 30 Min Wash did exactly as advertised. If you're like most Americans, and do the dishes after dinner and unload them in the morning, you'll be fine with the FPID2497RF's cycle times.
While the Normal Wash and Power Plus cycles were able to cut through most of the stains we loaded, the 30 Min Wash cycle posted some terrible stain removal scores. This was unsurprising, as speed usually comes at the cost of cleaning power. We would only recommend using this for very light stains—cleaning wine glasses during a party, for instance.
If you're worried about energy and power costs, our meters found the FPID2497RF's usage rates to be pretty average. We calculated an annual cost of $28.24 per year, which is not far off from the $29-30 per year that many other dishwashers cost.
For in-depth performance information, please visit the Science Page.
This Frigidaire comes with a one-year manufacturer's warranty, during which Electrolux (Frigidaire's parent company) will pay all costs for repairing and replacing any defective parts. This is the industry standard.
A great dishwasher that looks incredible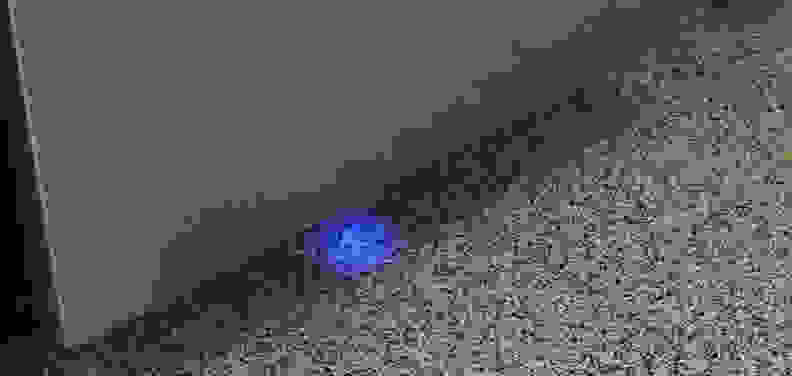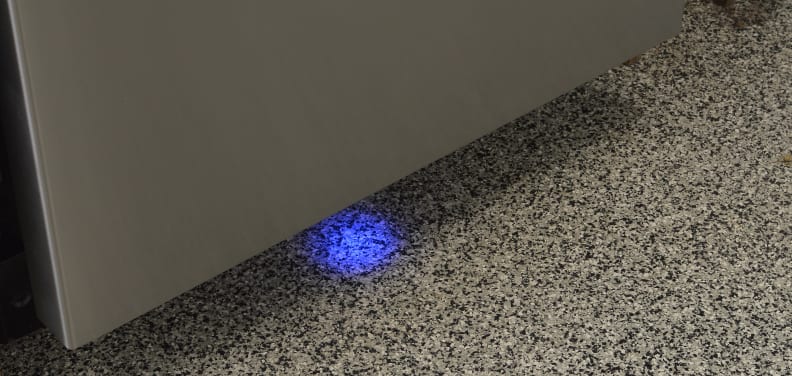 The dishwashers with OrbitClean that we've tested have always excelled in the cleaning department. If we're discussing purely on how well they wash dishes, this Frigidaire Professional, the Frigidaire Gallery FGID2474QS, and the Electrolux EI24ID30QS mentioned earlier are all practically the same machine. The differences are in what extra little features they come equipped with.
So since clean dishes are a given, the question is do you want your dishwasher to have an LCD timer, specialized bottle cleaning jets, stemware and tupperware clips, a three-part cutlery basket, and customizable wash program options? If those all appeal to you, then you need a Professional.
Meet the tester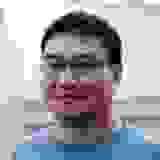 Johnny Yu
Staff Writer
@ReviewedHome
Johnny Yu writes news, features, and reviews for Reviewed.com. He graduated from U-Mass Boston with a Bachelor's in Social Psychology and spends much of his free time expanding his gaming horizons. Sometimes, he does his laundry at work.
Checking our work.
Our team is here for one purpose: to help you buy the best stuff and love what you own. Our writers, editors, and lab technicians obsess over the products we cover to make sure you're confident and satisfied. Have a different opinion about something we recommend? Email us and we'll compare notes.
Shoot us an email