Design & Usability
Scaled down, but not lacking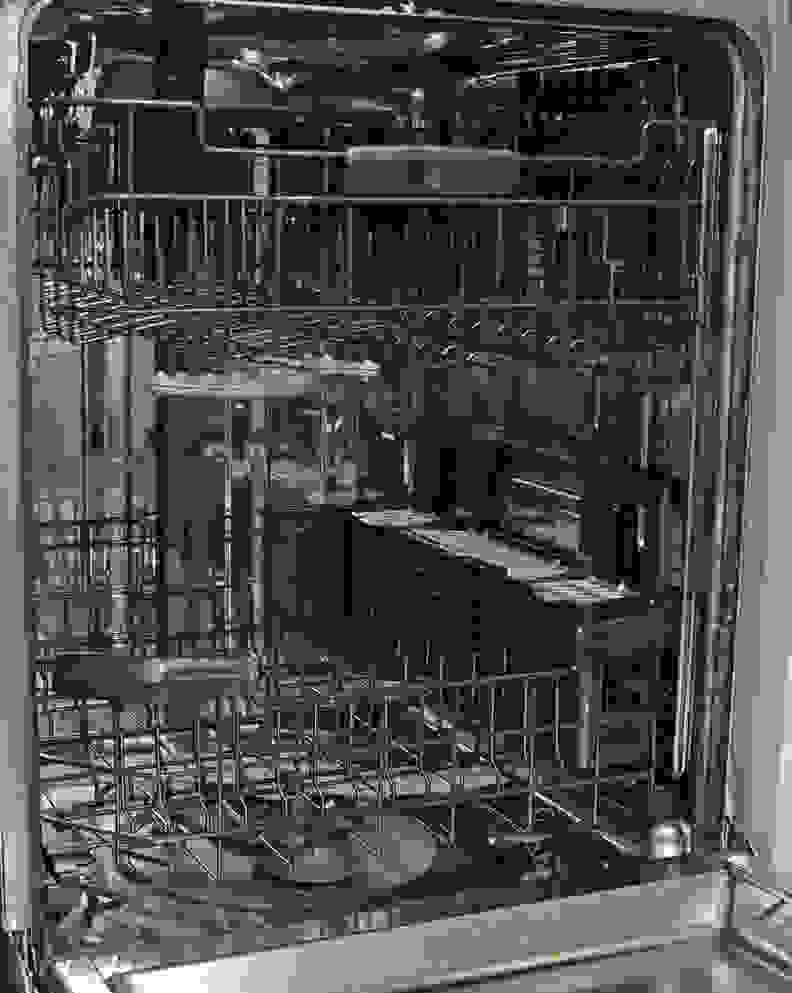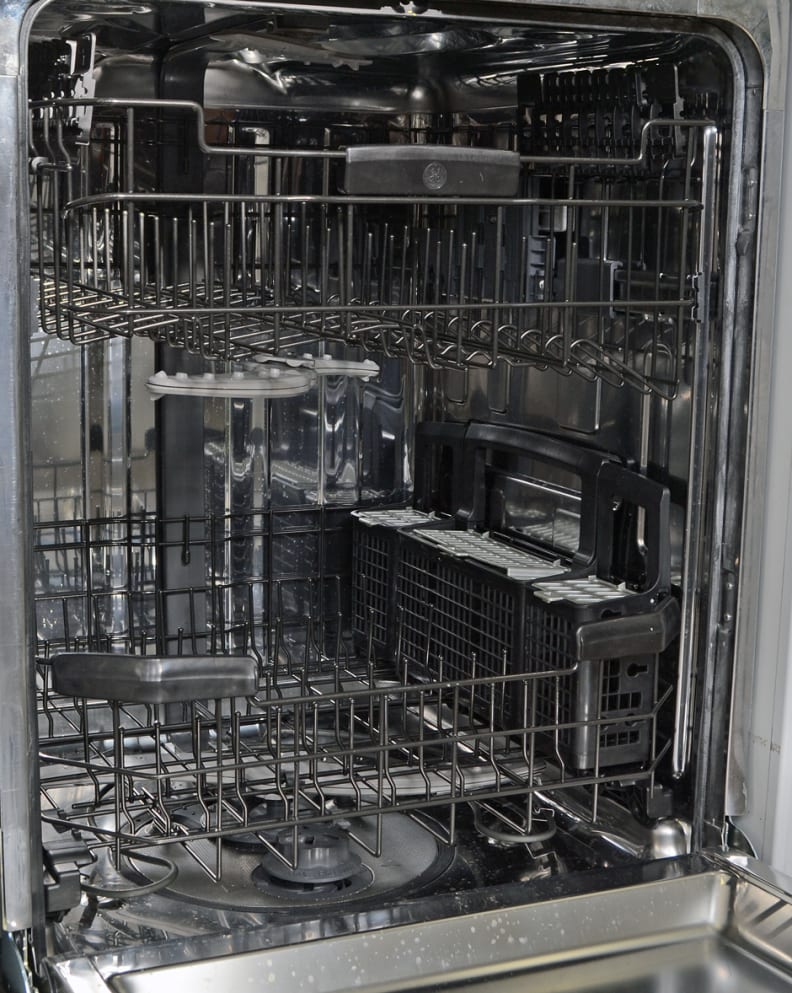 As far as design goes, the GDT580SMFES features GE's Slate finish. The unique color is not reflective and, as its name suggests, gives the appliance a stone-like, earthy tone. If you don't like to stray too far from tradition, the GDT580SMFES also comes in stainless steel, black, and white.
The GDT580SMFES takes a few design cues from its more impressive cousin, the GE Profile PDT750SSFSS. In fact, it feels like a scaled-down version of the Profile: the control panel is hidden on the top of the door, and the buttons are similar as well—the only difference is the lack of a fancy LCD screen.
Looking inside, you'll find that the GDT580SMFES shares the same stainless steel interior, cutlery basket that splits in three, and numerous collapsible tines as the PDT750SSFSS. However, as this model is only about half the cost, it's obviously missing a few perks: Namely, there are no reversing quad-blade wash arms or dedicated bottle wash jets to be found here. Like its pricier counterpart, the GDT580SMFES holds ten standard place settings and a serving setting.
Features
No Express service
The GDT580SMFES's selection of cycles and options are nearly identical to another GE dishwasher: the GDF570SGFBB. For cycles, you can choose between Light, Normal, or Heavy depending on how soiled your load is, or choose AutoSense to have the machine sort that out. Like the GDF570SGFBB, this dishwasher doesn't have a quick wash option: The Light cycle is the closest equivalent, and it takes about 53 minutes to complete.

When it comes to customizing a wash, the GDT580SMFES offers two options for increasing the wash temperature— Boost and Sanitize, a steam prewash option, Heated Dry, and the familiar 1 to 12-hour delay and control lock. You can also set the wash to cover only the upper or lower rack, which will save you water and time if you're only doing half a load.
Performance
The Normal wash cycle is all you need.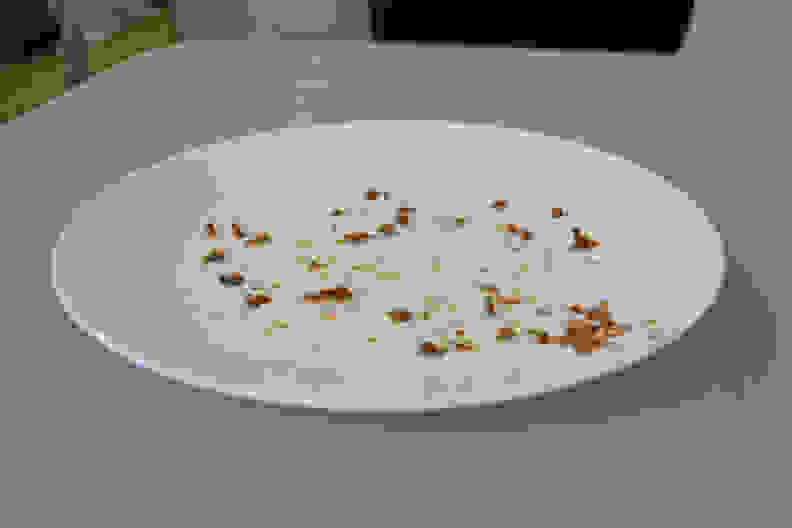 We were generally impressed by the GDT580SMFES's washing performance, but it was its Normal cycle that really amazed us. A vast majority of the stains we used, which included meat, milk, and oatmeal, were washed away. More importantly, none of the stains were redeposited—a problem some dishwashers have when soils from one dish gets sprayed to another during the wash. The whole process only took 90 minutes, but did not include a drying cycle.
The Heavy cycle scored about the same as the Normal on similar stains, but mostly because the Normal cycle left very little room for improvement. However, while this cycle was able to handle baked-on lasagna and burnt sugar well enough, it struggled with the burnt cheese stains. This cycle also took nearly two and a half hours, and engaging the Heated Dry option would add at least another hour: Save this one for just before bedtime.
On both of these cycles, we noticed that there were some coverage problems on the top rack. Items placed at the corners were consistently not as clean as the ones closer to the center. Sadly, this problem is not uncommon in dishwashers, and Samsung's WaterWall technology aims to fix this very problem. Until then, the best solution is to simply place the heavier stains closer to the middle of the top rack.
This estimate that for an average family in America, this dishwasher will only cost around $28.04 a year in utility costs, which is below average. However, if you engage Heated Dry regularly, you can expect that number to be a bit higher.
For in-depth performance information, please visit the Science Page.
Why We Like It
The extras feel like value added.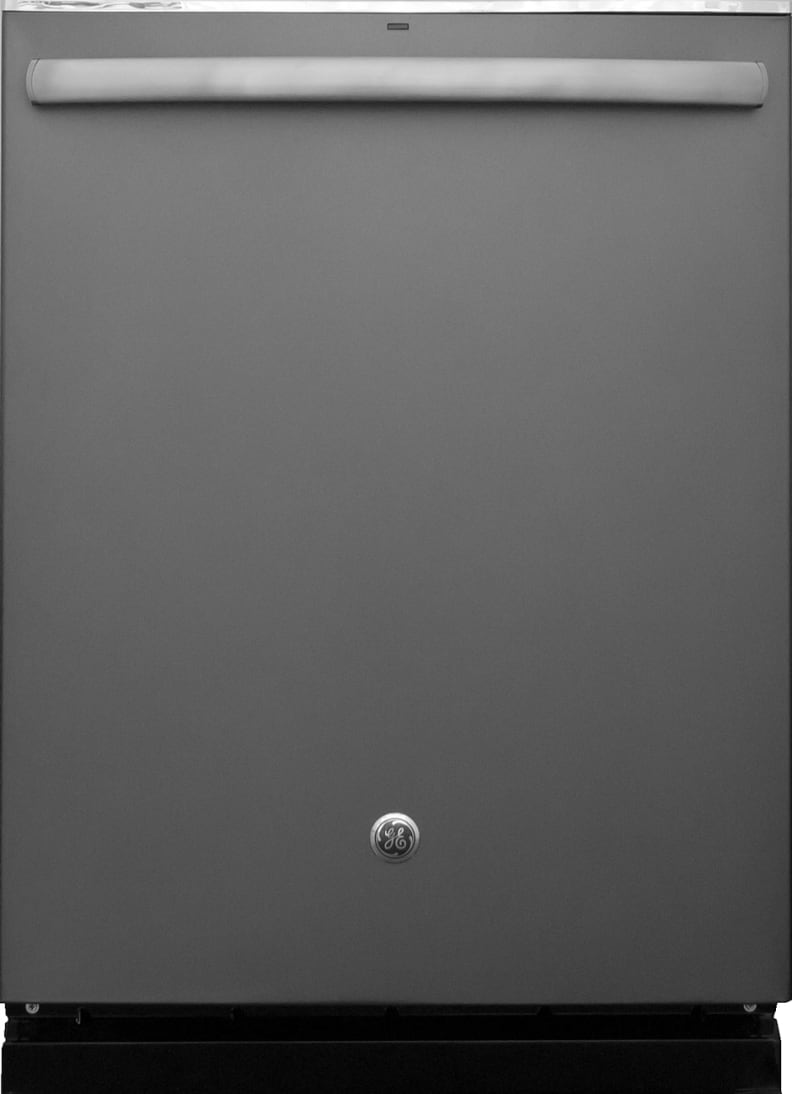 The Normal cycle is the bread and butter of a dishwasher, and it's rare that we find a machine that nails it as well as the GDT580SMFES. As the most common cycle used for everyday loads, we like to see Normal cycles that are fast, thorough, and efficient—the GDT580SMFES accomplishes exactly that.
The extra wash options are just icing on the cake. The majority of your loads can be handled by just a Normal wash on default settings, but it's also nice to be able to use Steam prewash on some of the tougher stuff instead of scraping the plates yourself.
By the Numbers
When it came down to the raw data, the numbers showed that the GDT580SMFES did the best at the thing that mattered most. Aesthetics, innovation, and features all factor into a good score, but they're not as important as getting your dishes clean. This dishwasher was very focused on that last part.
Performance
The Normal cycle is where it's at.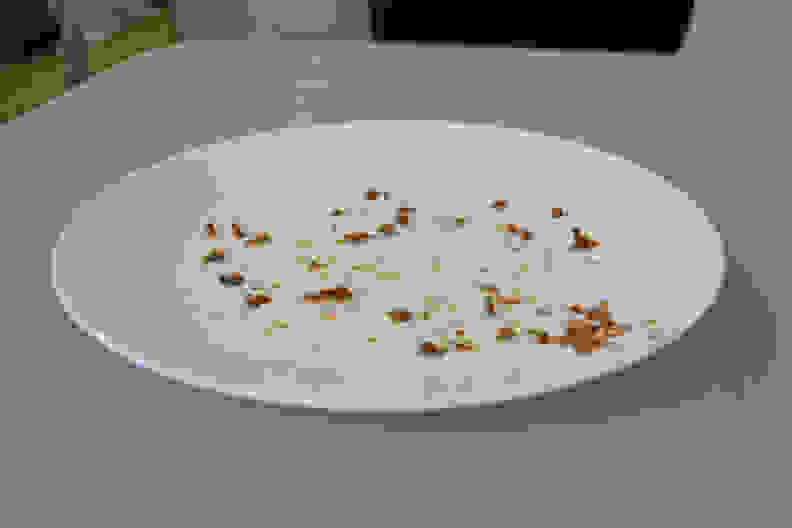 The GDT580SMFES's Normal wash cycle gave a very strong performance. It took only 90 minutes, washed off an average of 99.7% of food stains, and did not have redeposit problems. You can't really ask for much more than that.
The Heavy cycle posted similar numbers, and cleared off nearly 99% of the baked-on spinach stains—something that rarely happens, even with machines that cost over $1000. Once again, there was no redeposit. The only flaw was with the burnt cheese, which this cycle could only remove 85% of, on average. This cycle took 2 hours and 33 minutes to complete, which is fine for a cycle that most users would run overnight.
Our main performance gripes with the GDT580SMFES are its lack of a quick cycle and some coverage problems on the top rack. The corners don't get as much water as the center, so strategic placement while loading is necessary.
Efficiency
Low annual cost if you never use the heating element
With an estimated annual cost of $28.04, the GDT580SMFES is a cheap machine to run. The Normal cycle, which is the cycle you will use most often, costs about 12 cents each run, using 4.1 gallons of hot water and 0.58 kWh of electricity. Each Heavy load will cost about 21 cents, taking 7.55 gallons of water and 0.97 kWh of power. The GDT580SMFES doesn't engage Heated Dry by default, so you can expect these numbers to go up a bit if you use that option frequently.
Capacity
A splittable silverware basket adds flexibility.
The GDT580SMFES's top rack can be raised or lowered to accommodate tall items on the bottom rack, and also includes wine glass and chopstick holders. The bottom rack features adjustable plate supports, as well. To add greater flexibility, the cutlery basket can be split into three smaller baskets. We were able to fit 10 place settings and a serving setting inside the GDT580SMFES.
Meet the tester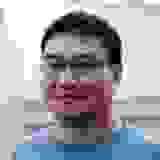 Johnny Yu
Staff Writer
@ReviewedHome
Johnny Yu writes news, features, and reviews for Reviewed.com. He graduated from U-Mass Boston with a Bachelor's in Social Psychology and spends much of his free time expanding his gaming horizons. Sometimes, he does his laundry at work.
Checking our work.
Our team is here for one purpose: to help you buy the best stuff and love what you own. Our writers, editors, and lab technicians obsess over the products we cover to make sure you're confident and satisfied. Have a different opinion about something we recommend? Email us and we'll compare notes.
Shoot us an email