But features are what really pushed this machine ahead of the competition. It has the same Bottle Wash jets as the GE GDT720SSFSS. Bottle Wash is so awesome, it won our Best Dishwasher Feature award for 2013. The Profile also adds customization options, more cycles to choose from, and a trick LCD display.
This review may be a bit longer than other opinions we've offered, but it isn't every day we test a dishwasher this competent, with so many features. In a hurry? We'll summarize: If you're a dishwashing fanatic who wants a machine that's both powerful and empowering, you need a PDT750SSFSS in your kitchen.
The GE Profile PDT750SSFSS adds style and innovation to near-perfect dish cleaning. An expensive, high-end machine, this dishwasher brings more options and cleaning power than the more affordable GE GDT720SSFSS.
It's like a water park for dishes.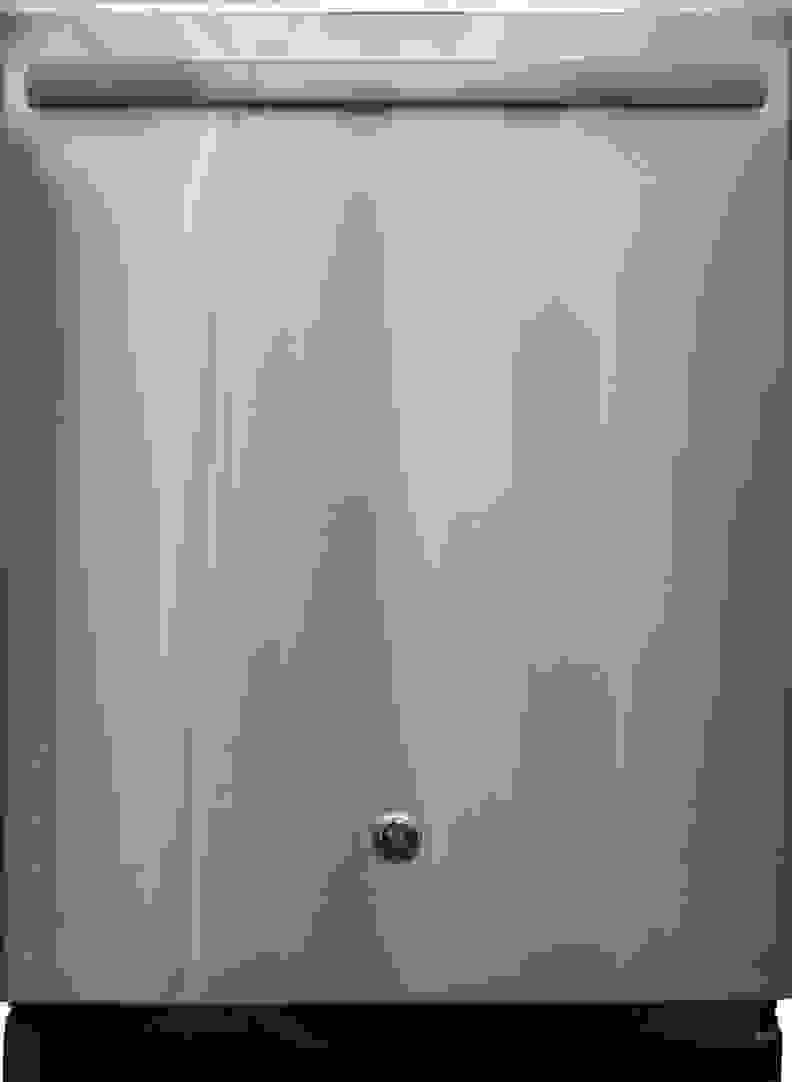 It's hard not to fall for the PDT750SSFSS's stylish looks. The front is stainless steel with a thick, protruding handlebar. There's a thin sliver of silver just above the handlebar, which turns out to be a small, hidden LCD screen that shows the status of the current cycle. It actually blended so seamlessly with the rest of the machine that we didn't notice it was a display until we ran the first test cycle.
The control panel is hidden away at the top of the door, and features a full-color LCD screen. This screen is a lot more robust, and will display information and estimated times as you select your cycles and wash options. The buttons themselves are responsive and give a satisfying click when pressed.
The stainless steel interior has room for about ten place settings and is chock full of features. Highly-adjustable tines and a splittable cutlery basket are nice perks we expect from a high-end machine, but the PDT750SSFSS also brought some new toys to the show. Quad-blade wash arms are covered in spray jets, and more nozzles along the side walls help ensure that water gets everywhere. Of course, the best feature inside the PDT750SSFSS would be the dedicated bottle wash jets, which you can read more about (and watch a cool video of) here. The short version: you'll never have to break out a bottle brush again.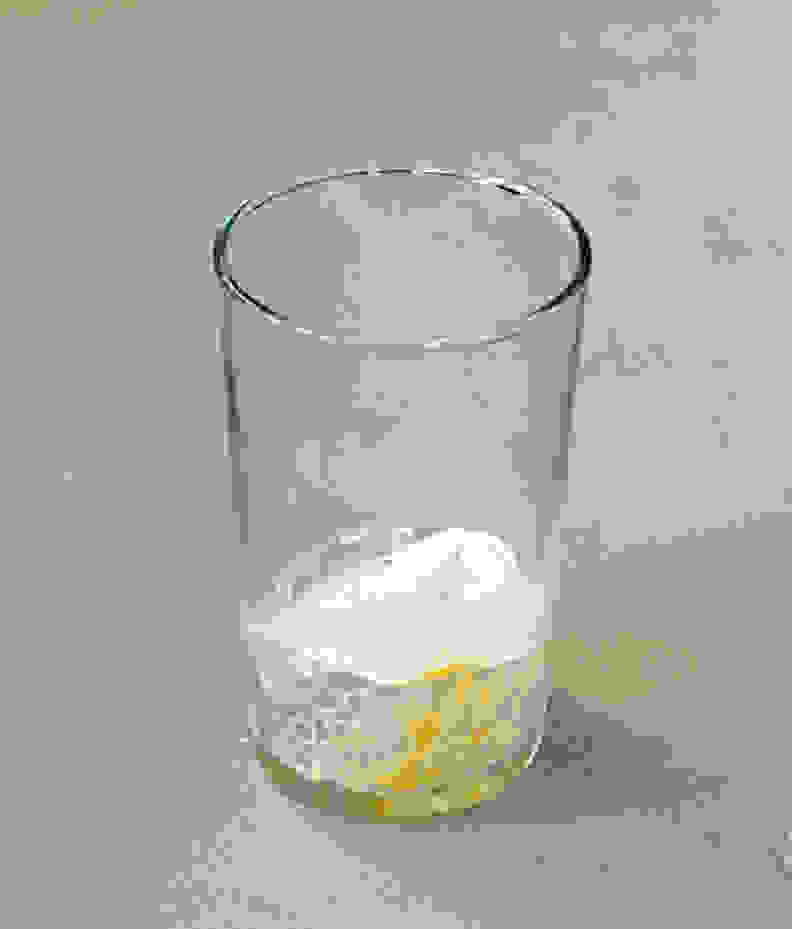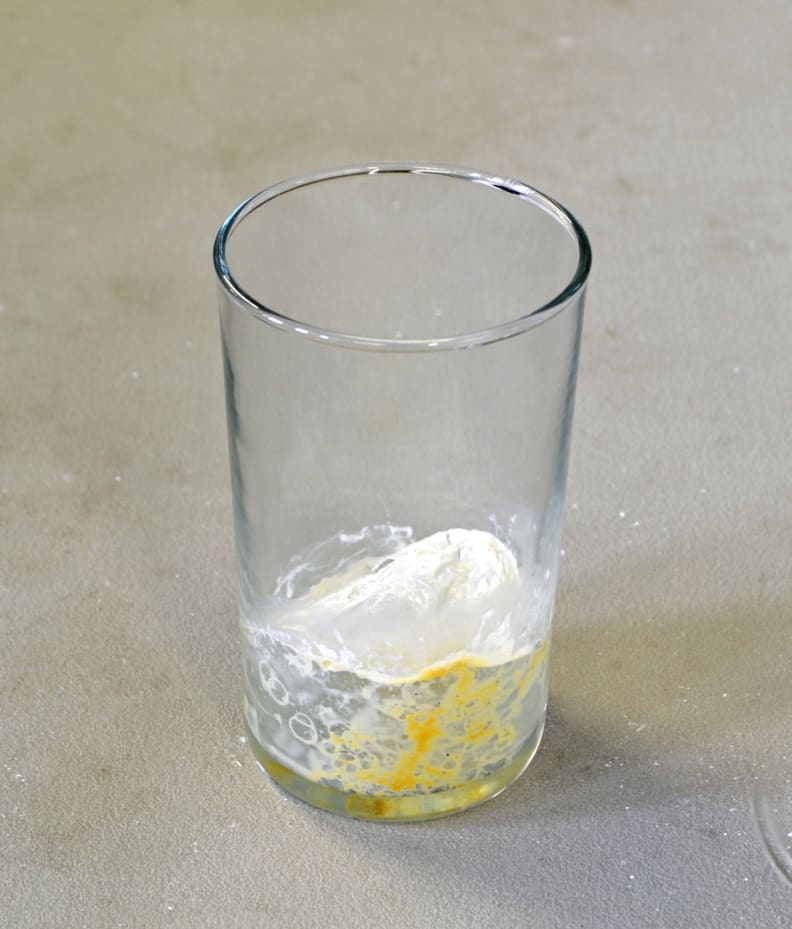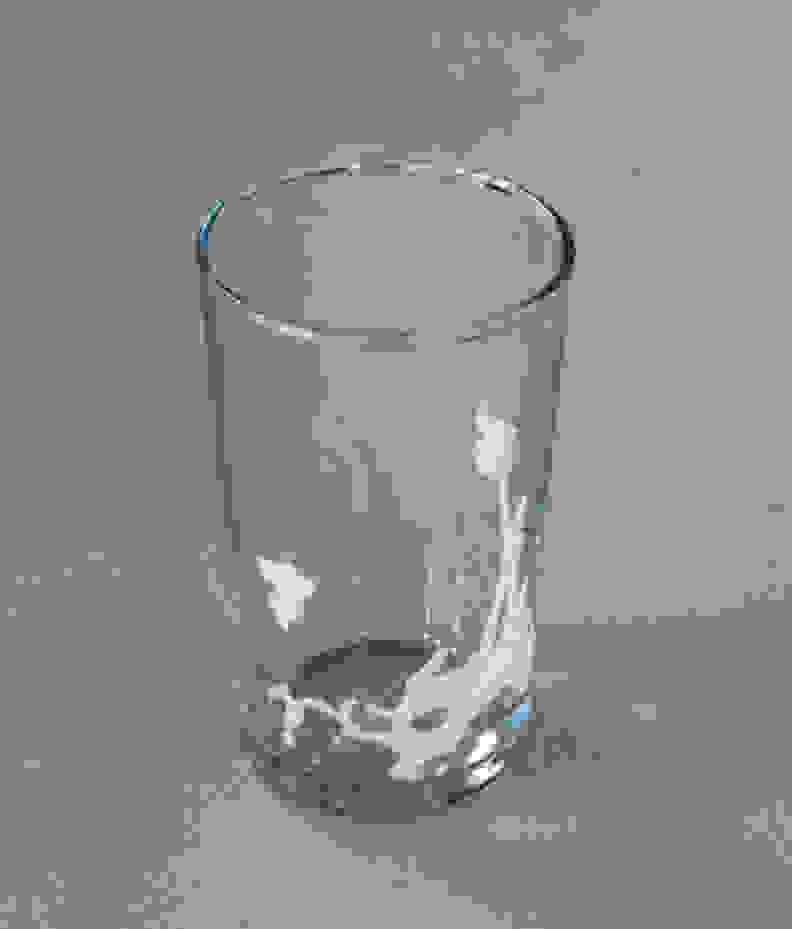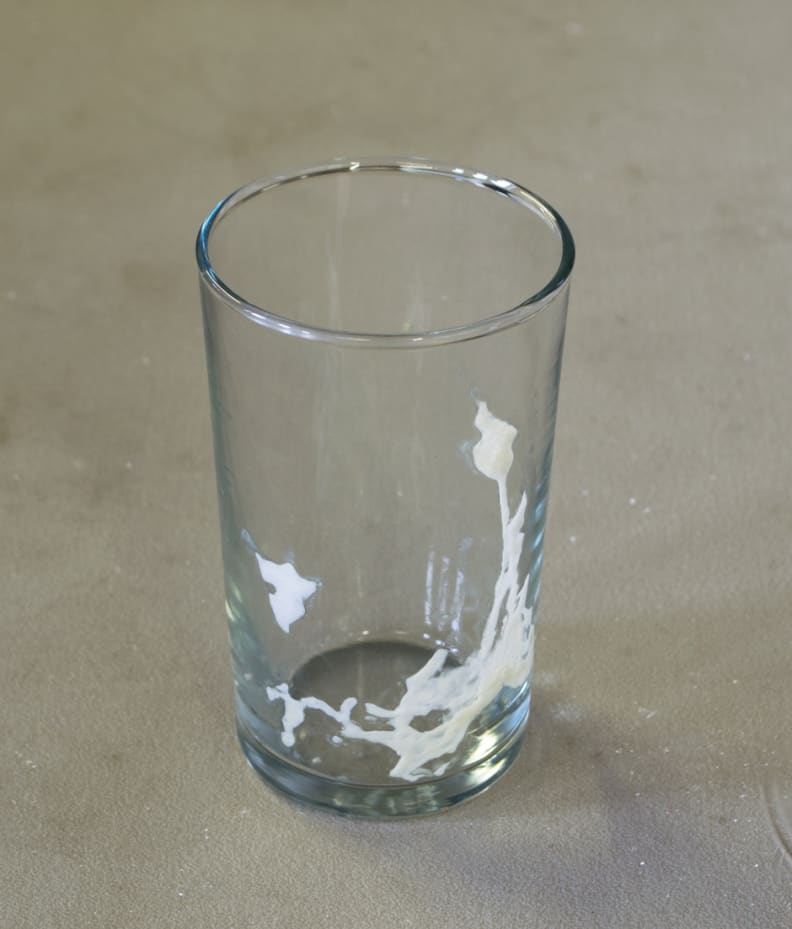 Bad coverage, like a bad wireless provider
On all of the cycles we've tested with the PDT750SSFSS, a couple of things were consistent. The good news is that it handles redeposit like a champ: dirt that is washed off gets drained away instead of getting stuck to other dishes. Very few dishwashers handle redeposit this well. The bad news is that items placed at the corners of the upper rack consistently came out less clean than those nearer the center.
Outside of those four small dead zones, the PDT750SSFSS had no other problems. The only stains that really gave this machine any trouble were baked-on spinach and burnt cheese, and even then it handled them better than nearly all other machines out there. Overall, this dishwasher gave a solid cleaning performance that is more than enough to handle the type of washes a normal buyer would encounter. If you pay attention to dish placement, you shouldn't have any problems.
Quick and efficient, just the way we like it.
The PDT750SSFSS is speedy and efficient. The Normal cycle only lasted 91 minutes while consuming 4.24 gallons of hot water and 0.69 kWh of electricity. The Heavy cycle took 2 hours and 16 minutes to run, and it used 6.95 gallons of water and 1.11 kWh of energy. Finally, the super-fast Express cycle clocked in at 34 minutes, and sipped only 3.8 gallons of water and 0.36 kWh of energy. In total, we expect an annual cost of about $29.30, which is below average. Bear in mind that these figures assume that the cycles are run at default settings with none of the options engaged. If you want to throw in heated drying or bottle wash, expect your costs to creep up slightly.
There can never be too many options.
The PDT750SSFSS's features aren't limited to just spray jets. The Profile has seven cycles to choose from, covering nearly every conceivable type of wash. Aside from Light, Normal, Heavy, and AutoSense, which do what their names suggest, this dishwasher also has an Express cycle for fast, 30-minute washes, Rinse for a quick spray without using detergent, and eWash for a slightly longer but more energy-efficient wash.


If you want to add some extra steps to a wash cycle, the PDT750SSFSS gives you plenty to choose from. A Presoak option increases a cycle's duration by about 30 minutes, but enhances performance against baked-on stains. There are also options to turn on the Bottle Wash jets or to use only the upper or lower spray jets if you only have half a load.
The rest of the options are pretty standard: There's wash temperature adjustment including Sanitize, a Start Delay that can be set from 1-12 hours, Power Dry for heated drying, and a control lock. This dishwasher is also smart grid ready, so if you happen to have a smart meter, it can be set to run only when electricity is cheapest. Unlike Whirlpool's 6th Sense Live system, this GE still requires a special electric meter.
The GE Profile cleans like a pro.
Most of the new GE dishwashers we've tested have done well in our tests, but this one performed so exceptionally that we retested it just to be sure.
Each time, we got the same result: Near perfection. First off, there was a noticeable lack of redeposit, which is when stains from one plate gets cleaned off and then stuck to another plate during the wash. Very few dishwashers get past this problem, and the PDT750SSFSS is one of them. It also had no problem with the baked-on cheese and sauce on our casserole dish tests, and even got burnt-on dairy cleaned off glasses.
Each time, we got the same result: Near perfection.
About the only performance issue we found was uneven coverage in the top rack. On all cycles, items in the far corners consistently had stains remaining after each test cycle. By contrast, all the items on the bottom rack got clean regardless of placement. We suggest keeping your dirtiest glasses and bowls out of the "dead zones" on the top rack.
As for speed and efficiency, the PDT750SSFSS's cycles are very fast and use comparatively low amounts of water and electricity. However, it's important to note that the heated dry option is not engaged by default, unlike with other dishwashers. So even though the Normal cycle finishes in an impressive 91 minutes, your dishes may require some towel drying. On default settings, we expect the PDT750SSFSS to cost you $29.30 each year in water and energy costs, which is about $2 below average.
For in-depth performance information, please visit the Science Page.
Good capacity, tons of moving parts
We were able to fit ten place settings and a serving setting inside the PDT750SSFSS. The most impressive thing about loading this dishwasher is the sheer amount of adjustability. Many of the tines on both racks can be folded down to make room for large items, or even detached from the rack and removed entirely. The top rack can be lowered or raised to help fit taller items on the bottom rack. Finally, the silverware basket can be separated into three smaller baskets, allowing you to maximize the space on the lower rack.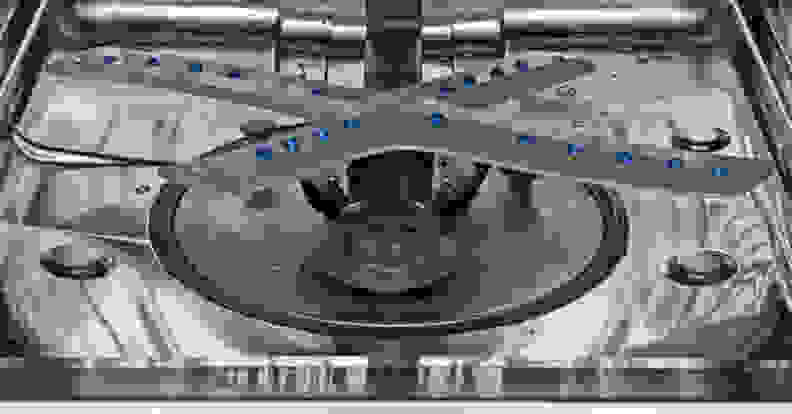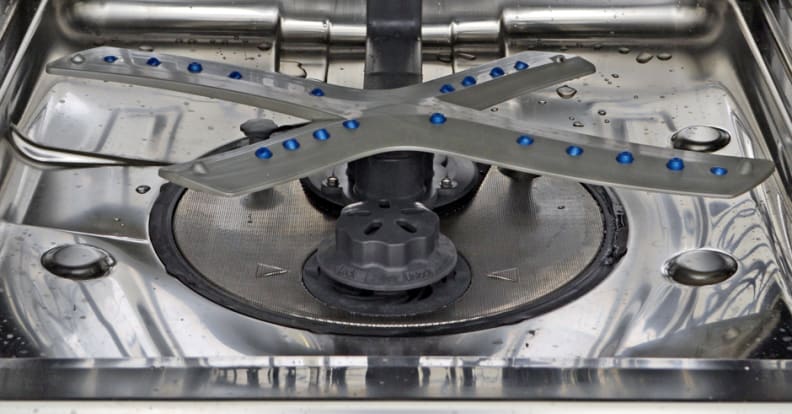 Bottle wash and a boatload of options push this dishwasher over the top.
Judging solely on cleaning power, the PDT750SSFSS is on par with other high-end machines, such as the Bosch SHE8PT55UC. However, the sheer number of cycles and wash options and those awesome Bottle Wash jets were enough to push this dishwasher's score over nearly all its competitors.
While we put the most weight on cleaning performance, we also factor in ease of use, flexibility, and innovation. Every way we measured it, the GE Profile PDT750SSFSS is a great dishwasher.
Meet the tester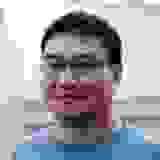 Johnny Yu
Staff Writer
@ReviewedHome
Johnny Yu writes news, features, and reviews for Reviewed.com. He graduated from U-Mass Boston with a Bachelor's in Social Psychology and spends much of his free time expanding his gaming horizons. Sometimes, he does his laundry at work.
Checking our work.
We use standardized and scientific testing methods to scrutinize every product and provide you with objectively accurate results. If you've found different results in your own research, email us and we'll compare notes. If it looks substantial, we'll gladly re-test a product to try and reproduce these results. After all, peer reviews are a critical part of any scientific process.
Shoot us an email