Of course no dishwasher is without its drawbacks. Long cycle times and lots of water consumption on heavy duty cycles make this Kenmore's best wash cycles less appealing. Its limited interior flexibility could also be a deal-breaker for many buyers.
Of all the cycles we tested on this Kenmore, we did find traces of redeposit on many otherwise-clean dishes. But overall, the 13202 did a fine job with stain removal.
The main performance gripe we have concerns the time it takes to run the cycles. Normal Wash took a little over three hours to finish, which would make it hard for the average user to do two loads after dinner. Pots & Pans, which is the 13202's heavy duty cycle, clocked in at four hours.
Even after all that waiting, the Pots & Pans cycle still had redeposit issues. Additionally, a noticeable amount of burnt cheese (a very common by-product of American cooking) was left behind after the cycle. We suspect that this is the type of stain the Turbo Zone option is good for, but we know for sure that Pots & Pans can't do it alone.
Finally, the 1 Hr Wash cycle seems to be one to avoid. Although it did actually finish in an hour, significant portions of our dehydrated milk stains were left behind. You'll want to reserve this for the lightest of stains, and certainly nothing that's been baked on or left to sit for a long period of time.
Not much of a looker
First, the good news: The 13202 has a handy height adjustment mechanism for its upper rack, which we rarely see in dishwashers under $500. The control panel is responsive, and includes a convenient timer display so you know when a cycle will finish.
Unfortunately, this dishwasher is plastic inside and out, which leads to poor sound insulation and a cheap overall appearance. Even the fire engine red spray nozzles can't save an otherwise-dull, gray plastic interior.
Even if you ignore the aesthetic issues, the 13202's interior still feels lacking. Other than the upper rack's adjustable height and a single row of foldable tines on the lower rack, there's no flexibility to speak of. Additionally, the cutlery basket takes up all the space on the right side of the lower rack and cannot be placed elsewhere.
We were able to fit 11 of our standardized place settings and one serving setting inside the 13202, but more varied loads may prove to be a challenge.
×
Design Gallery
More cycles than you paid for
Thankfully, the 13202 makes up for its humdrum interior with a great selection of cycles and features. At the top of the list are the mighty Turbo Zone spray jets. These high-intensity jets are meant for blasting off really tough, baked-on messes.

The 13202 also has a High Temp option to boost the wash temperature, a Delay that can be set for up to 24 hours, a Turbo Heat Dry to dry your dishes using the dishwasher's exposed heating element, and a Sani Rinse to add a germ-killing final rinse to the end of a cycle. It maxed out at just 146.8°F.
There's a cycle for every kind of load: Normal Wash, Pots & Pans, 1 Hr Wash, and China Gentle will take care of most dishwashing needs. If you have a mixture of heavy and light stains, you may opt for the 13202's Smart Wash cycle, which will adjust the number of washes and rinses according to its soil sensors. Finally, the Quick Rinse cycle lets you wet a load without using detergent.
They say that time is money, and the 13202's lengthy—and expensive—cycles certainly fall in line with that old adage. The extra-long cycles led to greater electricity consumption, which made for a higher annual utility cost. We estimate that cost to be $38.45 a year—Dishwashers on the market today average around $29-$30.
How much electricity and water did this dishwasher use? The Normal Wash took 1.24 kWh and 2.44 gallons to do its job, Pots & Pans used 1.48 kWh and 7.78 gallons, and the 1 Hr Wash consumed 0.38 kWh and a whopping 8.27 gallons.
Power-hungry
They say you can't rush perfection, but in our tests the 13202's cycles all took a long time to finish. The Normal Wash, which is expected to be the workhorse cycle used most frequently, took three hours, and Pots & Pans took four. This can be partially explained by the fact that the Turbo Heat Dry option is default on many of the cycles, which adds extra time to the cycle and leads to greater electricity consumption.
Most people are satisfied simply running a dishwasher overnight and not worrying about cycle duration, but a 3-hour Normal cycle means you definitely can't squeeze in a second load in one night if you need to. This could be a problem after, say, a dinner party.
In terms of raw cleaning power, though, the 13202 certainly delivered. Dishes, for the most part, came out clean, save for a noticeable problem with redeposit. Redeposit occurs when food particles get washed off one plate, but then stick back onto another, a result of poor filtration. Most of the time, it's possible to avoid this by scraping any large chunks of food off your plates before loading them.
The 1 Hr Wash finished in an hour, as advertised. And while it's nice to have a fast cycle on a slow machine, cleaning performance here was severely lacking. Even our unchallenging dehydrated milk stains turned into soggy, chunky goo after a run in this cycle.
The 13202 really does suffer in the efficiency department, although that only adds up to a few dollars a year in real world costs. Disabling Turbo Heat Dry will cut this cost down, but you'll get damp dishes as part of the tradeoff.
For in-depth performance information, please visit the Science Page.
We were able to fit 11 of our standardized place settings and one serving setting inside this Kenmore. Knowing that average consumers aren't going to have perfectly-arranged settings for their dishwasher loads, we value adjustability and flexibility. Sadly, other than an adjustable height mechanism on the upper rack and a row of collapsible tines on the lower rack, the 13202 doesn't offer much in the way of flexibility.
×
Capacity Gallery
Affordability and functionality
If you're not too concerned with looks or loading flexibility, the Kenmore 13202 is a great bargain. Between its cleaning power and decent selection of cycles and wash options, you can't really go wrong if all you want is a magic box that fits in your kitchen and cleans your dishes.
Of course, the front-facing control panel and display, while convenient, might not actually fit well with the rest of your kitchen's design. Unfortunately, it's difficult to find stainless steel dishwashers in the 13202's price bracket. The only one we can recommend is the Kenmore 15113, which trades away many of the 13202's wash options for that shiny metal door.
Meet the tester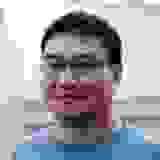 Johnny Yu
Staff Writer
@ReviewedHome
Johnny Yu writes news, features, and reviews for Reviewed.com. He graduated from U-Mass Boston with a Bachelor's in Social Psychology and spends much of his free time expanding his gaming horizons. Sometimes, he does his laundry at work.
Checking our work.
Our team is here for one purpose: to help you buy the best stuff and love what you own. Our writers, editors, and lab technicians obsess over the products we cover to make sure you're confident and satisfied. Have a different opinion about something we recommend? Email us and we'll compare notes.
Shoot us an email