Although the KDTE304DSS is a great dishwasher, its price feels off. Most other machines that cost this much are filled to the brim with luxurious extras, such as interior lights, full-color displays, three-piece cutlery baskets, or highly adjustable racks. The KDTE304DSS has none of these. Even with sale prices as low as $894, you can get more value from competing models.
When we looked at the hard numbers for the KitchenAid KDTE304DSS, we were mildly impressed. Its Tough cycle was particularly strong against difficult stains, and redeposit was barely noticeable. However, cycles ran long, electricity usage was high, and the annual cost spiked up as a result. In a vacuum, this would be a fine dishwasher, but in its price range, you can do better.
Attractive finish and lots of options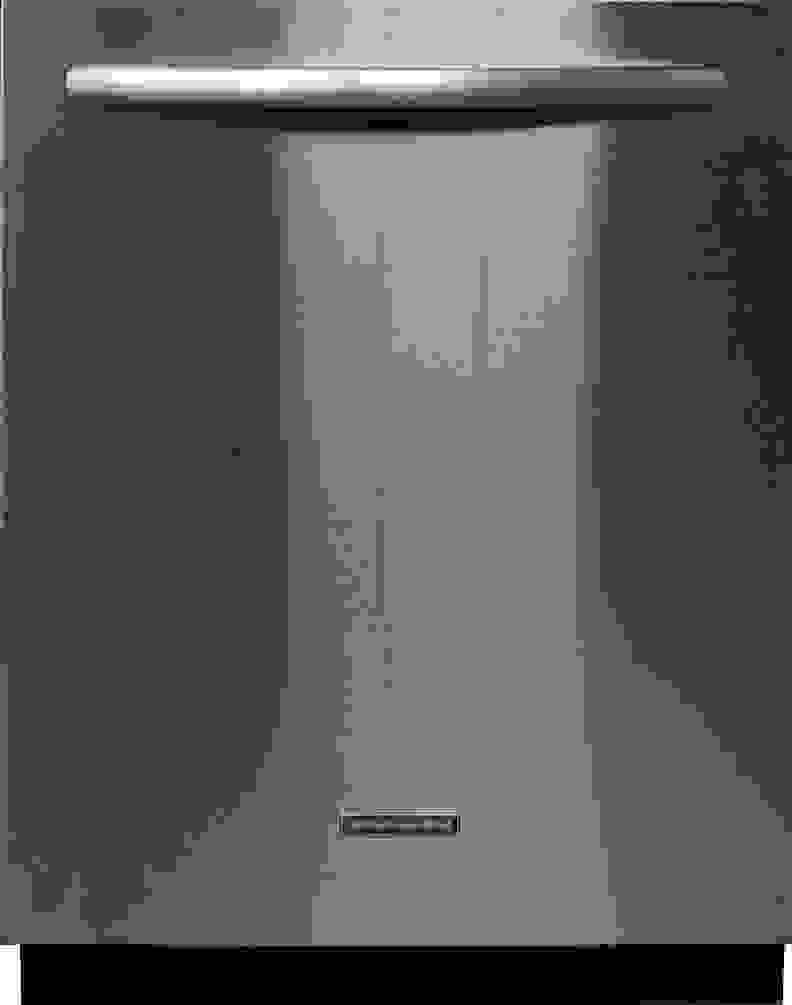 If you're looking for something that will match your kitchen, the KDTE304DSS's stainless steel finish works rather well. A hidden control panel and curved, gently protruding handlebar give the whole appliance a monolithic, professional look. The only distraction is the KitchenAid logo on the front, which some buyers might object to.
Most dishwashers come with two racks and a cutlery basket, and the KDTE304DSS is no exception. However, it has a handful of little features that provide extra loading space, such as a fold-down cup shelf on the upper rack and a long mini-basket that's suited for chopsticks and other utensils.
The cutlery basket is huge. We were able to fit 11 place settings and a serving setting inside the KDTE304DSS, and the basket provided more than enough room to fit all the eating and serving utensils we used during our capacity test. Of course, if you actually have that many utensils, you might also have a lot of dishes—and the cutlery basket hogs valuable real estate on the bottom rack.
With a button for each cycle and wash option coupled with responsive touch controls, the KDTE304DSS's control panel is streamlined and easy to use. Our only complaint is that its glossy finish makes it prone to pick up smudges and stains. And since there's a good chance your hands are wet when you're operating the dishwasher, you may have to wipe away water spots.
The KDTE304DSS is a powerhouse when it comes to cleaning. While its Normal cycle gave typical cleaning results, its Tough cycle had a near-perfect run even against some of our most difficult stains. Best of all, across all cycles, there were very few instances of redeposit, even after the less-than-thorough Express Wash cycle.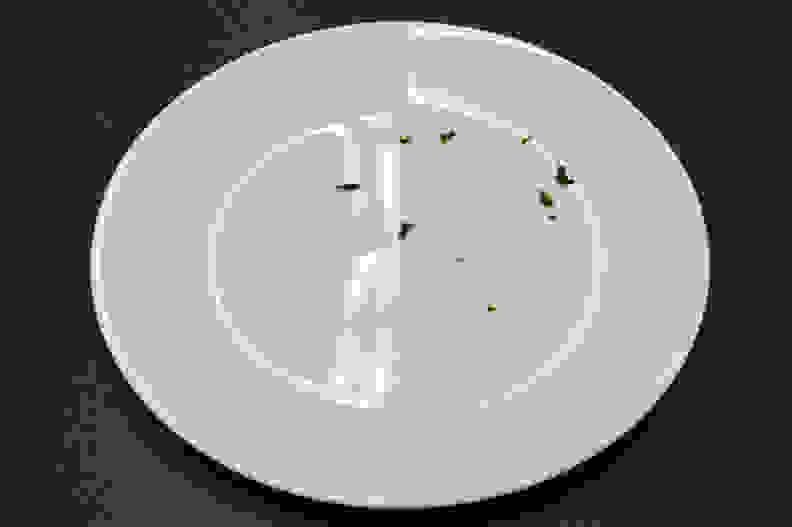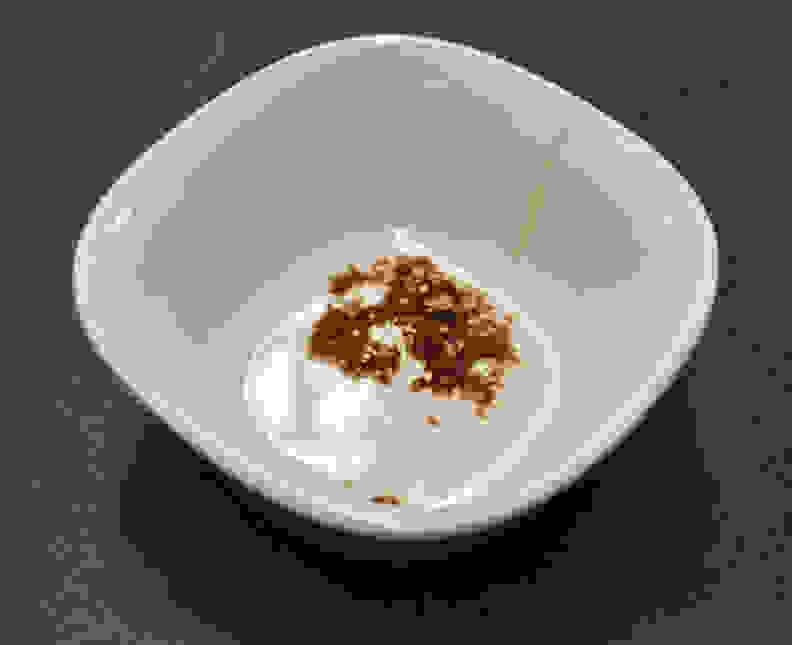 Our only complaint is that the cycles on the KDTE304DSS all run rather long. We typically expect normal cycles to take around two hours, heavy duty cycles to take three hours, and quick cycles to take one. People who run washes overnight won't be too bothered by cycle duration, but trying to squeeze in two loads in one evening becomes difficult when you're waiting for one to finish. Specifically, the Normal cycle had an average cycle duration of 2 hours and 38 minutes, Tough took 3 hours and 33 minutes, and Express Wash took 67 minutes.
ProScrub and other useful extras
Most dishwashers have a Normal cycle, a Fast cycle, and a Heavy Duty cycle at the bare minimum. The KDTE304DSS adds a Delicate cycle, a Soil-Sensing cycle, and a Rinse-Only cycle to that mix, giving you some variety to work with.
The extra customization options are fairly standard, save for ProScrub. In addition to the usual temperature boost and sanitizing add-ons, the KDTE304DSS's ProScrub turns on the high-intensity spray jets located at the back of the tub. These are used to blast off heavy soils, such as stuff that's been baked on and left to sit overnight. Just make sure you turn your dirtiest pots and pans towards the jets—which may seem counterintuitive.
One other neat trick: You can shut off the machine's beeps and chimes if you find them bothersome.
We estimate that the KDTE304DSS will cost $32.40 a year to run, about $2 above the average. Much of that cost comes from electricity, and is usually a reflection of long-running cycles continually draining power.
The Express Wash cycle used 0.45 kWh of electricity and 6.59 gallons of hot water, Normal used 0.94 kWh and 2.92 gallons, and Tough used 0.92 kWh and 8.16 gallons.
We put in 11 place settings and a serving setting inside the KDTE304DSS, but we couldn't help but feel there was a lot of wasted space. Our silverware and serving utensils took up only about 75% of the large, unwieldy cutlery basket, which means a large chunk of it was just hogging room on the bottom rack. With no ability to break the basket apart, we feel users will find themselves wishing for something smaller.
A different animal
At first glance, the KitchenAid KDTE304DSS and the slightly more expensive KDTE404DSS seem like the same dishwasher. They share the same cycle options, wash options, exterior, and interior. However, they are like twin siblings who went to different schools. Based on the data gathered from our tests, the KDTE304DSS does things just a little differently.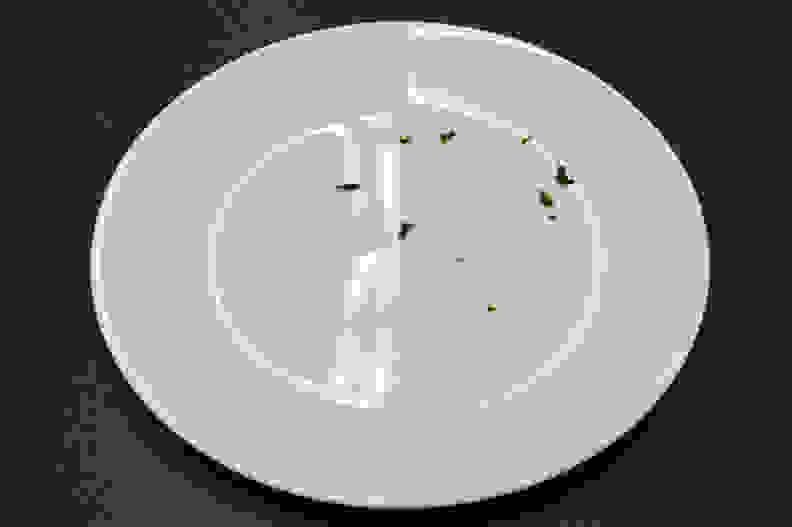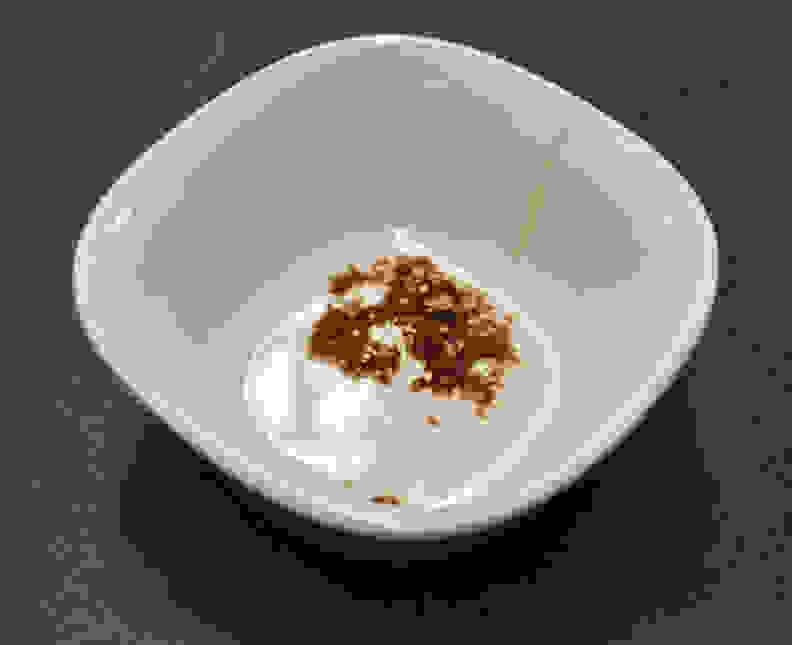 Overall, the KDTE304DSS uses fewer resources and produces slightly worse cleaning results than the 404, except when it comes to the Tough cycle. In fact, during one Tough cycle run, the 304 almost completely cleared every stain.
Like the 404, the KDTE304DSS showed very few instances of redeposit. The screen and filter at the bottom of the tub do a great job keeping washed-off food particles from returning to the wash. However, the Normal and Tough cycles tend to run a bit long, clocking in at two-and-a-half and three-and-a-half hours, respectively.
We calculated an annual utility cost of $32.40 per year for the KDTE304DSS. This is only a couple of dollars a year above the average. Much of it comes from electricity costs, which are exacerbated by the long cycle times. Even the Express Wash cycle lasts 67 minutes, which is 7 minutes longer than average.
For in-depth performance information, please visit the Science Page.
This dishwasher has the industry-standard one-year warranty in which KitchenAid will pay for all labor and parts associated with repairing any manufacturer defects. KitchenAid's warranty has some additional coverage, as well: Nylon dish racks and electronic controls are covered for the first five years, and the stainless steel tub and inner door liner are covered for the entire life of the appliance.
An incomplete package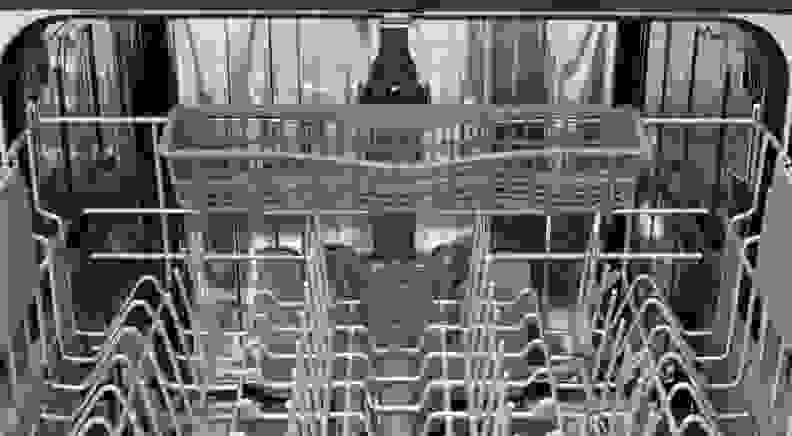 While the KDTE304DSS washes dishes well enough and comes with more features than a budget dishwasher, we can't help but feel that something is missing in every department. It has a healthy selection of cycle customization options, but sandbags itself with a preset 4 Hour Delay function instead of the more popular and versatile 1-24 Hour Delays found elsewhere.
Similarly, the interior has height adjustment and foldable tines, but also an unwieldy cutlery basket that creates dead space. Finally, its filtration system is near-perfect, but it's still shy of KitchenAid's even better ProFilter technology.
We recommend that KitchenAid fans spring for the complete package: the KDTM354DSS. The price gap isn't too wide to leap over, and you'll feel better knowing that you're getting your money's worth. If you're not limiting your dishwasher selection to just KitchenAid, the Frigidaire Professional FPID2497RF will get you that perfect balance of cleaning power, interior features, and wash options for around the same price.
Meet the tester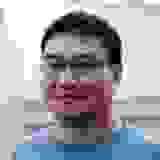 Johnny Yu
Staff Writer
@ReviewedHome
Johnny Yu writes news, features, and reviews for Reviewed.com. He graduated from U-Mass Boston with a Bachelor's in Social Psychology and spends much of his free time expanding his gaming horizons. Sometimes, he does his laundry at work.
Checking our work.
We use standardized and scientific testing methods to scrutinize every product and provide you with objectively accurate results. If you've found different results in your own research, email us and we'll compare notes. If it looks substantial, we'll gladly re-test a product to try and reproduce these results. After all, peer reviews are a critical part of any scientific process.
Shoot us an email