But the new Miele Futura Classic Plus G4925SCU (MSRP $1,099) is a relatively affordable dishwasher marketed toward average consumers who have above-average expectations of how a dishwasher should look and feel. It sells for about the same price as our top-rated Electrolux dishwasher. Although the Miele feels a lot more substantial, the Electrolux has it beat for features like interior lighting.
We got to test the newest Futura in our labs, and we loved almost everything we saw. Its build quality was especially top-notch: From the way the controls clicked responsively to the solid, sturdy feel of the racks, we could tell this machine was built with care and built to last.
This Miele isn't the most stylish dishwasher, nor is it overloaded with fancy bells and whistles. It also has a lackluster Express cycle—which largely explains why other machines outscored this Miele in our tests. But if you don't mind how long it takes, you can rest assured the G4925SCU will get your dishes clean while adding a touch of understated elegance to your kitchen.
This video was recorded inside a Miele Futura Classic dishwasher with the same wash system as the Miele Futura Classic Plus G4925SCU.
When looking over the test data we collected, it was clear that the [Miele Futura Classic G4925SCU] is a slow, heavy hitter. The dishwasher's Normal and Pots & Pans cycles excelled at stain removal at the cost of speed, but the Express cycle was the exact opposite.
For more information on how we test dishwashers, click here.
...and feels like a tank, too.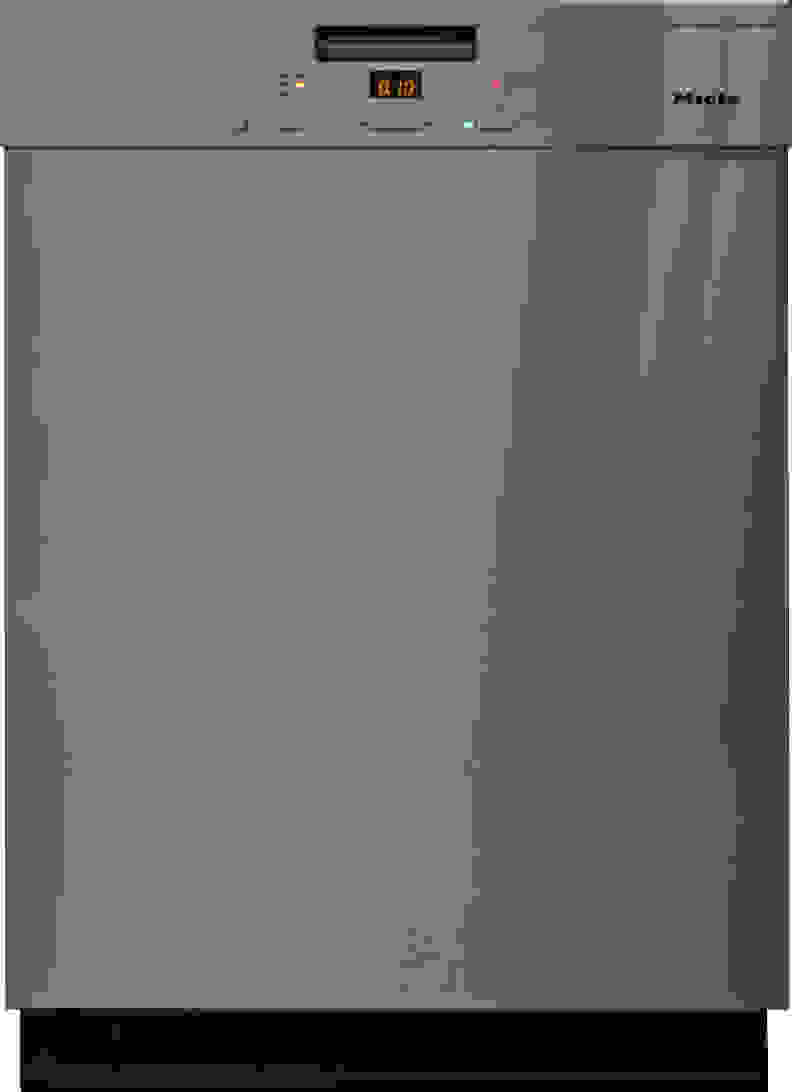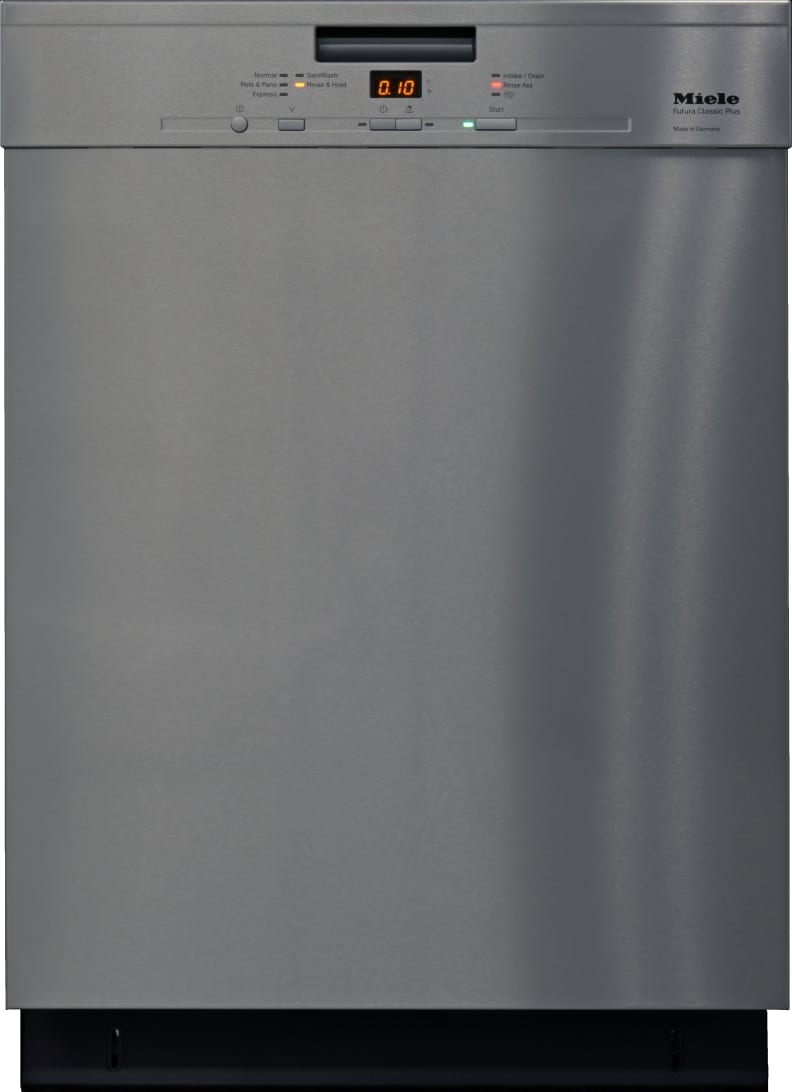 The G4925SCU feels great to the touch. The door opens without any hassle, the racks glide smoothly, and the buttons have good tactility. Most other appliances just aren't built with this much care anymore.
That said, the front-facing interface might turn some buyers off. While the buttons and lettering are all clean and clear, the overall look is dated. If you want a dishwasher that blends into the kitchen, Miele sells a hidden control version as the mechanically similar G 4975 SCVi SF. Additionally, there's only one button for toggling between the dishwasher's five different cycles. While only a minor inconvenience, plenty of other machines have a button for each cycle in order to make the process a little simpler.
With the G4925SCU, all eating and serving utensils must be loaded onto the third rack, as there's no cutlery basket. While we can live without cutlery baskets, we found this third rack doesn't provide enough clearance to hold ladles and other large serving utensils. Thankfully, some fold-down shelves on the upper (well, technically, the middle) rack provide adequate space for these items. We were able to properly fit ten place settings and a serving setting in the G4925SCU as a result.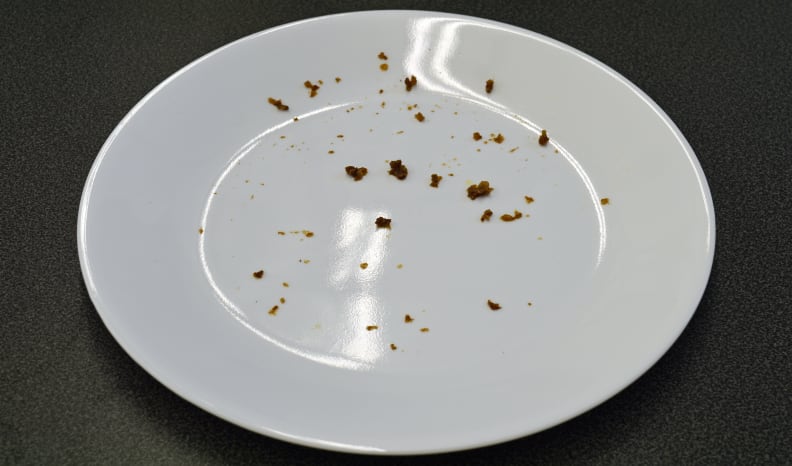 The Normal cycle clocked in at 2 hours and 28 minutes and did a great job removing stains. In many test cases, over 99% of the original food soils were gone, and there were virtually no instances of redeposit. While this cycle is too slow to reasonably do multiple loads in one night, the cleaning power more than makes up for it.
Pots & Pans took 3 hours and 14 minutes to complete, but it had the highest cleaning score on our stain tests. The milk, meat, egg, cheese, burnt sugar, and baked lasagna stains were all completely removed. Overall, this cycle performed exactly the way a heavy duty cycle should.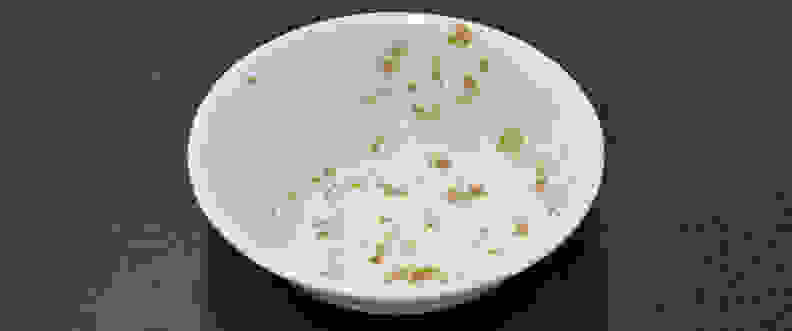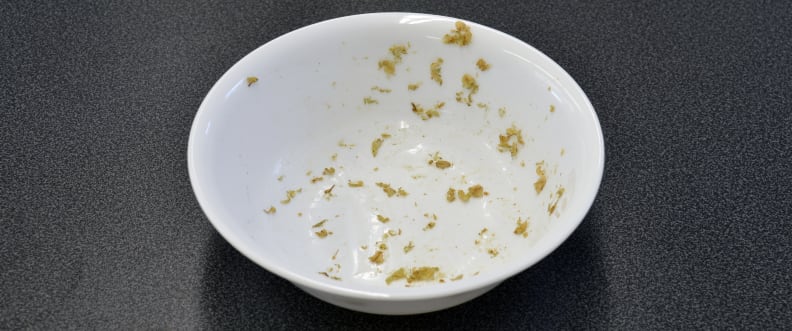 Express took a brisk 44 minutes, but it had some of the lowest cleaning scores we've ever encountered. Some dishes looked virtually untouched after the wash, except wetter. With stain removal rates as low as 82% on dried milk, and 49% on baked-on spinach, this cycle really can't handle anything but the lightest stains. Internal temperatures never went above 114.2°F during this cycle—just a bit colder than our water inlet temperature—so that could explain the poor showing.
Not fancy with the options
The G4925SCU has five wash cycles to choose from: Normal, Pots & Pans, SaniWash, Rinse & Hold, and—a new addition—Express. There are no specialty cycles for extra efficiency, overnight loads, or delicates. However, these five should be enough for most users' needs, and they each performed their functions adequately when we ran our tests.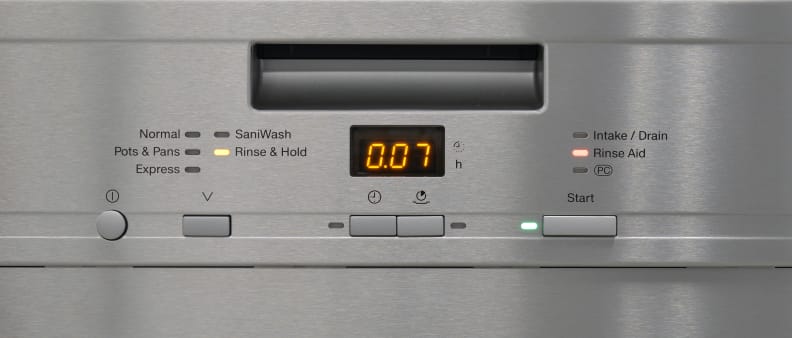 Once you've chosen a cycle, there isn't much you can do to customize it. The G4925SCU has a Turbo option to speed up the wash and a Delay that allows you to postpone the wash for up to 24 hours—useful if you like to start washes deep into the night to save on energy costs. Sadly, there's no Control Lock feature on this machine, which could be troublesome because of the front-facing controls.
Miele rates this dishwasher at 46 dBA, which makes it quiet enough to run in an open kitchen. We didn't notice any unsettling noises during testing, either.
The G4925SCU is slightly better efficiency-wise than other dishwashers on the market. It used relatively little water, but the long cycles led to higher power consumption. In total, you're looking at an annual utility cost of $27.06 per year.
The Normal cycle, surprisingly, used the most water: 4.04 gallons per run. Pots & Pans and Express used 3.84 and 2.84 gallons, respectively. Power usage corresponded with each cycle's duration, with Pots & Pans using 1.22 kWh of power, Normal using 0.80 kWh, and Express barely moving the needle at just 0.23 kWh.
There was enough space for ten place settings and a serving setting inside the G4925SCU. This dishwasher doesn't come with a cutlery basket, but it does have a third rack for loading silverware and some serving utensils. If you have more ladles and spatulas than the third rack can handle, you can stow them on the fold-down shelves on the upper rack.
Slow and powerful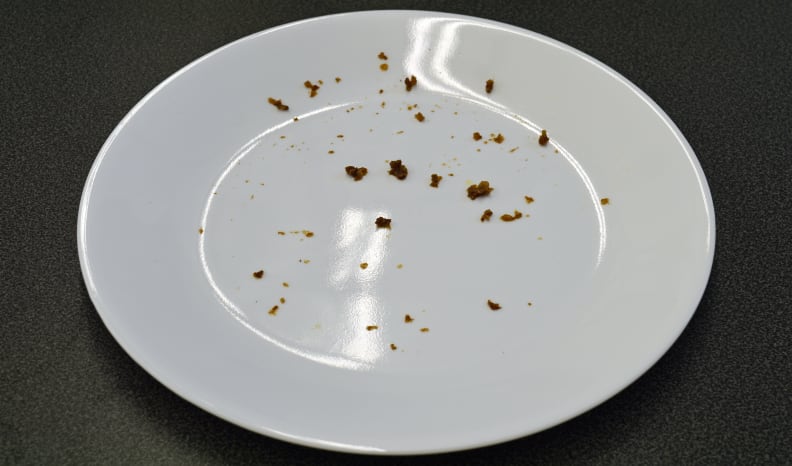 The G4925SCU isn't just built like a tank, in some ways it behaves like one, too. The Normal and Pots & Pans cycles are slow, clocking in at 2 hours 28 minutes and 3 hours 14 minutes, respectively. However, both cycles virtually annihilated the stains we tested with. If you're the type to start a load and then head to bed, then the tradeoff of speed for power shouldn't bother you at all.
We all know tanks aren't built for speed, but the existence of the Express cycle got our hopes up: Maybe this piece of kitchen artillery could switch gears after all? After all, the total lack of a fast cycle is what hurt the score of the Futura Classic we tested earlier this year.
Sadly, it was not to be.
The seminal album Trans Europe Express from German band Kraftwerk clocked in at 42 minutes, and changed the face of electronic music forever. The wash cycle called Express on the German-made Futura Classic Plus, however, lasted two minutes longer and barely touched the dirt on our dishes.
Temperature is the most likely culprit here. Our sensors found peak temperature inside the tub never rose above the temperature of the water coming into the tub. That means detergent won't fully activate, and stains won't get removed. Express might be fine for quickly refreshing wine glasses during a party, but not for much else.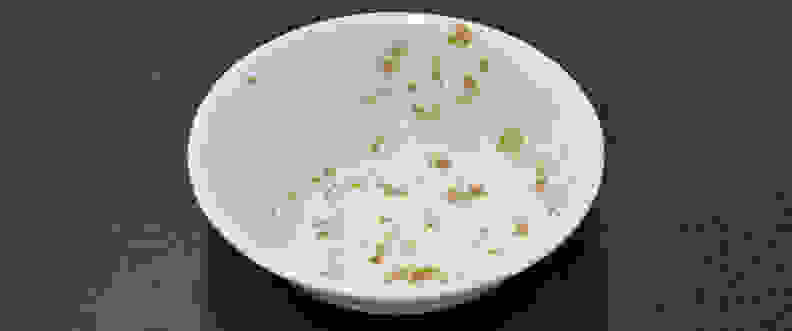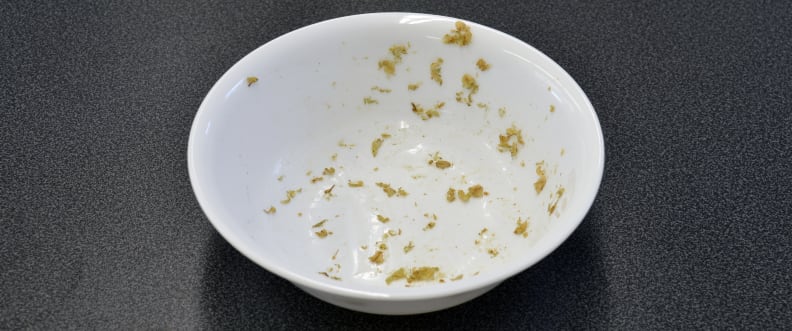 This dishwasher's cycles all use relatively little water, but the long cycle times lead to higher power consumption. We calculate the annual utility cost of this model will be $27.06 per year, which is slightly below average.
For in-depth performance information, please visit the Science Page.
Miele's warranty lasts for one year, which is the industry standard. Some of the parts—the drum, drum bearings, and bearings seals—have an additional year of coverage.
Unlike anything else in its price range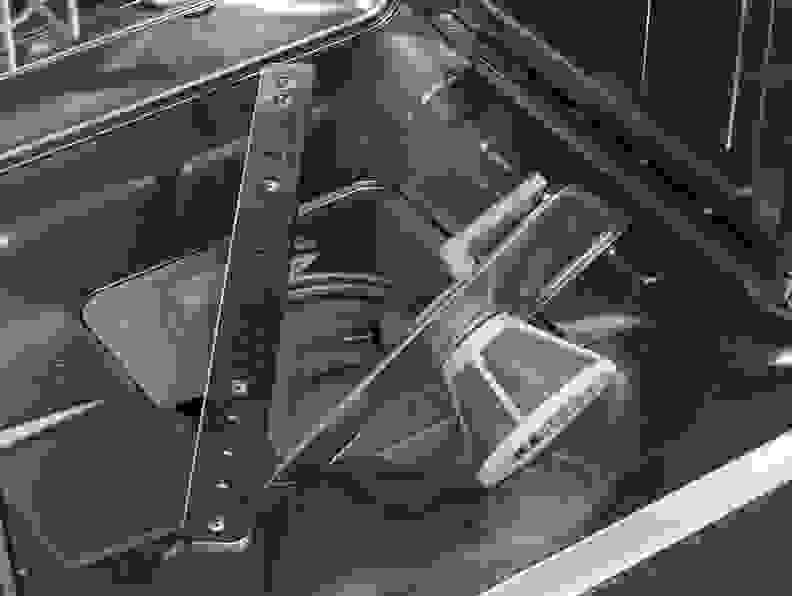 Not to dwell on the metaphor too long, but this dishwasher really is like a tank. Both are intimidating pieces of equipment that are extremely well-suited for a singular purpose. Neither has extra amenities, and neither is fast, but both have the aesthetics of a bygone era that prioritize function over form.
We've tested many other dishwashers that can do as good a job cleaning as this Miele, including a Bosch, a Kenmore, and a GE, so we're well aware that brand name alone does not a good dishwasher make.
Still, the G4925SCU is a solid machine with very few flaws. Unlike its competitors, which do reasonably well across a variety of tasks, the Miele nails everyday dish cleaning. It struggles with quick cycles and lacks extras, but—for many buyers—that doesn't matter.
What does matter for some of those same consumers, however, is fit, finish—and a dishwasher that looks as good in the kitchen as its brand name looks in a real estate listing. If you want to put a Miele dishwasher in your home, the Futura Classic Plus is a surprisingly affordable choice.
Meet the tester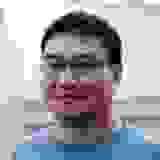 Johnny Yu
Staff Writer
@ReviewedHome
Johnny Yu writes news, features, and reviews for Reviewed.com. He graduated from U-Mass Boston with a Bachelor's in Social Psychology and spends much of his free time expanding his gaming horizons. Sometimes, he does his laundry at work.
Checking our work.
We use standardized and scientific testing methods to scrutinize every product and provide you with objectively accurate results. If you've found different results in your own research, email us and we'll compare notes. If it looks substantial, we'll gladly re-test a product to try and reproduce these results. After all, peer reviews are a critical part of any scientific process.
Shoot us an email