In our lab tests, the Futura Classic didn't just coast on its family name. It blasted away stains, and impressed us with smooth-gliding racks. However, it also took a long time to clean dishes, and lacked the flexibility and features of competitors that cost less. In our opinion, the console looks a bit dated—though it does have a certain utilitarian flair.
All said, the G4225 SC is a superb machine that will get your dishes sparkly clean. However, once you hit a certain price point for dishwashers, the ability to clean dishes well is almost a given. With top-of-the-line machines in the same price range as this Miele, what separates one model from another are the little things: usability, flexibility, and aesthetics. In these areas, the G4225SCU is simply outclassed.
The G4225 SC's Normal cycle is one of the best everyday cycles we've seen on any dishwasher. Many of the dishes came out completely spotless, even ones with stubborn baked-on spinach. The worst thing we can say about the Normal cycle is that it's long: 2 hours and 24 minutes is slower than most other machines.
Pots & Pans cleared out what little slack the Normal cycle left behind, scoring 100% with most stains. However, it only managed 75.33% against the burnt cheese, one of the toughest ones we use to test heavy duty cycles. While it's rare that any dishwasher can handle burnt cheese perfectly, the Miele did slightly worse than average.
For our quick cycle test, we had to improvise. The G4225 SC simply doesn't have one, so we ran another Normal cycle, this time with the Turbo option engaged. This brought the cycle down to 1 hour 42 minutes. That's still not something we would consider quick, and the noticeable drop in cleaning performance makes a poor case for the Turbo setting.
What? No cutlery basket?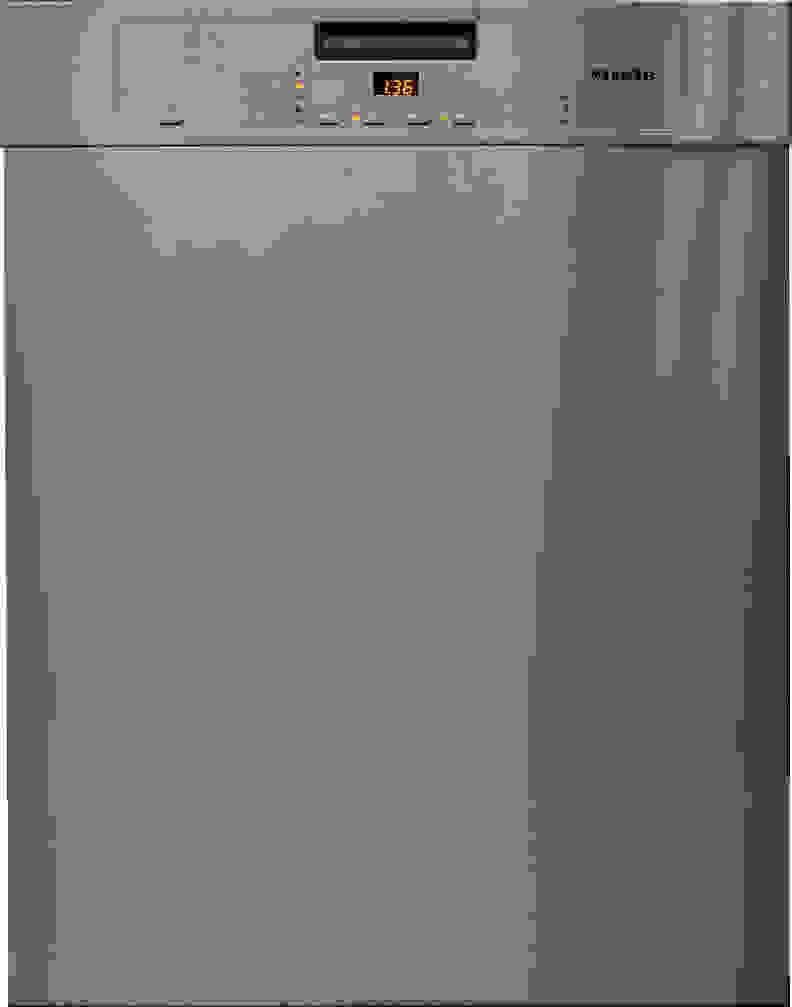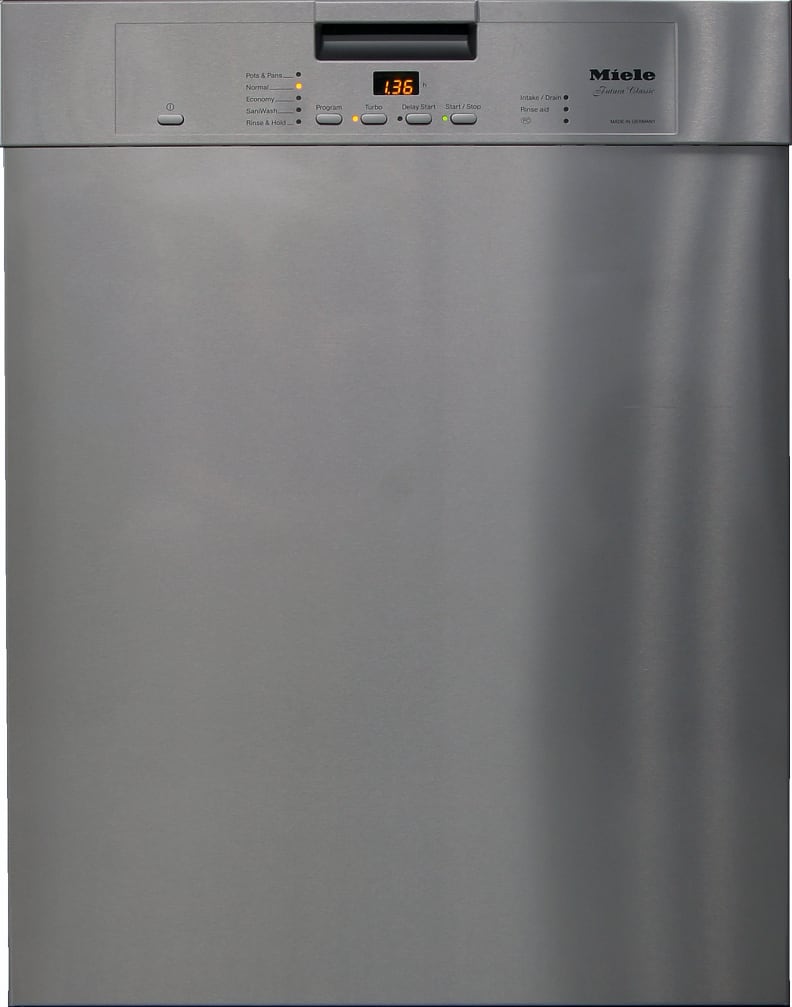 Part of the G4225 SC's mystique is its smudge-resistant stainless steel that we found really did repel fingerprints. If that's not your thing, this dishwasher is available in black or white for about $100 less. Another interesting note: This dishwasher is equipped with a cutlery tray or "third rack" instead of the traditional basket for loading silverware. The G4225U costs a little less and has the basket instead of the tray. The advantage of the rack is that it fits so much more than traditional baskets—perfect for dinner parties.
The controls are very simple and easy to use, with a convenient digital display and buttons that click audibly when you press them. One of the drawbacks of forward-facing controls is that if someone leans against the counter by the dishwasher, he or she might nudge a protruding button and interrupt a cycle. Most dishwashers combat this with a control lock, a feature conspicuously absent on the Miele.
The inside of the G4225SCU looks very different from most other dishwashers we've tested. For starters, the racks are designed such that plates are loaded facing forward instead of sideways. Even though there aren't any foldable tines, the supports are designed to leave plenty of space for large objects like pots and pans. The third rack frees up space on the bottom that would normally have been taken up by a cutlery basket.
Although there are no folding tines on the top rack either, the height of the entire rack can be adjusted with a pair of orange levers. A pair of fold-down shelves also offers more space for teacups or shot glasses. In total, we were able to comfortably load ten place settings and a serving setting inside the G4225SCU.
The Normal cycle uses a bit more water and electricity than other dishwashers. The costs can quickly add up.
Oddly, the Pots & Pans cycle used about the same amount of hot water as Normal: around 5.23 gallons. The difference between the cycles are their durations, and therefore, how much power they use. Normal used 0.99 kWh of power where Pots & Pans used 1.14 kWh.
In total, you can expect the G4225 SC to cost around $36.51 each year in water and electricity. For comparison, many other dishwashers only require about $30 each year. Six dollars a year isn't a deal breaker, but it does give other dishwashers a slight advantage.
Keeping it simple
The only cycles on this dishwasher are Pots & Pans for tough stains, Normal for everyday loads, Economy for an energy- and water-efficient wash (at the cost of time), SaniWash for sterilizing, and Rinse & Hold for a quick spray without detergent.


The G4225SCU has a Turbo feature, not to be confused with a traditional quick cycle. This option causes a cycle to go faster but at the cost of efficiency. One last feature is Delay, which lets you postpone the start of a wash for up to 24 hours—pretty straightforward.
We found room for ten place settings and a serving setting inside the G4225SCU. This dishwasher has a cutlery tray instead of a cutlery basket, which means more space on the bottom rack. Although there are no foldable tines anywhere, the upper rack has a pair of fold-down shelves and a height adjustment mechanism, lending a small bit of flexibility.
The results are worth the wait
There's no denying that the G4225SCU can wash dishes. The Normal cycle aced every stain we threw at it, leaving almost no food particles behind. The Pots & Pans cycle performed even better with those same stains, but couldn't quite cut it against our burnt cheese test. All in all, these two cycles performed extremely well.
Given the 2 hour and 24 minute run time on Normal, as well as the 2 hour and 49 minute Pots & Pans Cycle, the lack of any kind of quick wash became very inconvenient. The fastest cycle time we could get was Normal with Turbo engaged, and even that took 1 hour and 42 minutes. Cleaning performance was still good, but suffered noticeably compared to a regular wash without Turbo. If washing dishes quickly is a priority for you, the G4225SCU will not suffice.
Ditto for those with a desire for efficiency. With marginally higher-than-average water and energy consumption, the G4225SCU's annual utility cost is estimated to be around $36.51 per year. Other dishwashers in this Miele's class tend to cost around $30 a year.
For in-depth performance information, please visit the Science Page.
A Miele dishwasher for under $1000
The Miele G4225 SC does a very good job getting food off your dishes. However, it takes a long time to get dishes clean, lacks a quick cycle entirely, and has some stiff competition at this price range.
If you're interested in this Miele, be sure to also check out the GE Profile PDT760SSFSS, the Samsung WaterWall DW80H9970US, or the Bosch SHE8PT55UC.
Meet the tester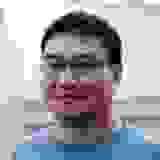 Johnny Yu
Staff Writer
@ReviewedHome
Johnny Yu writes news, features, and reviews for Reviewed.com. He graduated from U-Mass Boston with a Bachelor's in Social Psychology and spends much of his free time expanding his gaming horizons. Sometimes, he does his laundry at work.
Checking our work.
We use standardized and scientific testing methods to scrutinize every product and provide you with objectively accurate results. If you've found different results in your own research, email us and we'll compare notes. If it looks substantial, we'll gladly re-test a product to try and reproduce these results. After all, peer reviews are a critical part of any scientific process.
Shoot us an email