Plenty of dishwashers can clean as well as the DW80J9945US for hundreds less, but the DW80J9945US is crammed full of handy extras like additional wash cycles, more adjustable interior bits, and a third rack.
Also vital are considerations like ease of loading, flexibility, and other small conveniences that make interacting with the appliance as smooth and streamlined as possible. Luckily, these are places this Samsung excels. Sure, the DW80J9945US's WaterWall spray arm is more unique than it is effective, and the whole setup can cost you upwards of a grand, but this dishwasher's options and capabilities truly set it apart.
This video was recorded inside the Samsung DW80H9970US, which has the same WaterWall wash system as the Samsung DW80J9945US.
Maximum adjustability
-->
If you're outfitting a kitchen with a minimalist design, you're in luck. The DW80J9945US has a blank, stainless steel front devoid of any logos or branding. The door has a recessed handle, also known as a pocket handle. This means that it's flush with the front of the dishwasher, and doesn't jut out from the smooth, stainless appliance.
The interior of this dishwasher is the same as on the machine it replaces, the DW80H9930US. The lower rack has foldable tines galore, while the upper rack has fold-down cup shelves and an adjustable height. Plus, the two cutlery baskets and a third rack offer plenty of room for loading silverware.
Unlike the 9930, the DW80J9945US also comes with a removable accessory called the Flex Glass Rack. It promises a way to load stemware with less risk of smashing your fragile wineglasses. However, since it's meant to be placed on the lower rack where space is already at a premium, we're unsure exactly how helpful this extra feature will be in practice. When it's not in use, you better have somewhere to store it. We prefer a solution like the built-in stemware holders found on our top-rated Electrolux EI24ID50QS.
Most dishwasher interiors are dull and boring, but the DW80J9945US throws a bit of color in there to pretty things up. The brilliant orange of the WaterWall moving wash arm and the deep blue highlights on some of the adjustable interior parts help guide the eyes to points of interest.
We were able to fit eleven standard place settings and one serving setting in the DW80J9945US without any trouble. The Flex Tray, which is what Samsung calls the third rack on this dishwasher, has a rubbery mat that makes loading and unloading silverware less of a hassle.
--> -->
The DW80J9945US is great at cleaning overall. With perfect coverage and an excellent filtration system, many of our test loads came back sufficiently clean.
The flaws were few and far between, but proved frustratingly unpredictable. For example, some dishes would still have food stuck to them after a test run, even when the dishes directly next to them were pristine. We follow the recommended loading pattern in the manual for our tests, but the few dishes that remained dirty differed with each test run.
As a result, it's hard to say if there's any particular type of stain that the DW80J9945US can't handle, nor could we clearly identify areas that weren't getting enough water. That said, our stains are a lot tougher than the kind you'll have in your own kitchen, so you likely won't have as many difficulties as we did.
Boosting the WaterWall's defenses
The DW80J9945US's cycles cover all common dishwasher needs. You have Normal for everyday use, Heavy for cookware and food that's been left out for too long, Express 60' for a fast cleaning, and Delicate to gently clean sensitive china and glassware. The Auto cycle lets the dishwasher's soil sensors calculate the optimal wash, in case you don't know if your current load of dirty dishes counts as "Heavy" or "Normal."
While detergent and heat do a very good job at cleaning, some stubborn stains really need to be blasted off by pure mechanical force—which is where the WaterWall comes in. Unlike rotating dishwasher arms, the WaterWall spray arm fires six columns of water upward and continually moves back and forth. With the Zone Booster function, you can increase the intensity of the jets on the left or the right, then load your dirtiest dishes accordingly.
Some more familiar functions round out the list: Lower Rack Only, Sanitize, Dry+ (adds extra drying time), Child Lock, and a 1-24 Hour Delay. It's a solid selection of features.
With an annual cost of $28.09 per year, the DW80J9945US uses an average amount of water and electricity. A Normal run takes 0.66 kWh and 2.57 gallons of water, Heavy uses 1.20 kWh and 6.65 gallons, and Express 60' uses 0.70 kWh and 3.06 gallons. Assuming you use Normal for your everyday loads, your numbers should come pretty close to our calculations.
Between its third rack and highly adjustable lower rack, we had no trouble fitting 11 place settings and a serving setting inside the DW80J9945US. While most of the moving parts appear to be helpful, we have some serious doubts about the usefulness of the Flex Glass Rack. It takes up a lot of space on the lower rack, is difficult to store when not in use, and offers something many other dishwashers already have built in.
This wall covers all.
--> -->
The DW80J9945US did a fine job on our stain removal tests, but not any better than other similarly priced dishwashers. Overall, this dishwasher's cleaning power, while decent, wasn't what set it apart.
Instead, we were impressed by how well it handled water coverage and filtration. Some dishwashers with traditional rotating spray arms can't effectively spray water to dishes loaded in the corners, but this WaterWall's design overcomes this. Additionally, some dishwashers have poor filtration, which causes food remnants left in the dirty water to stick back onto dishes even after they've been cleaned. The DW80J9945US does not have this problem.
In terms of speed, the DW80J9945US is a bit on the slow side. The Heavy cycle took 2 hours and 40 minutes, which is reasonable for a heavy duty cycle. However, the Normal cycle took 2 hours and 28 minutes, making it difficult to squeeze in multiple loads in one night. Express 60' takes an hour as advertised, but definitely did not clean as well as the other cycles during testing.
Efficiency is a little better than average. With slightly lower water and power usage than other consumer dishwashers on the market, this Samsung will only set you back $28.09 per year in utility costs.
For in-depth performance information, please visit the Science Page.
Samsung's warranty will cover all parts and labor for fixing any defects found in this dishwasher for the first year of ownership. There's also additional coverage for five years on certain parts, including the moving parts that operate the WaterWall and the racks. As usual, the owner's manual has the full terms of the warranty.
When you want a little extra
-->
The DW80J9945US is unmistakably similar to the DW80H9930US, which it replaces. The only major practical difference we spotted is the DW80J9945US' one extra accessory: the Flex Glass Rack.
As mentioned earlier, dishwashers in this price range and above can all get your dishes clean... it's the extras that matter. In that case, the DW80J9945US is the right choice, since it comes bundled with so many accessories. Of course, if you just want every available feature and money is not a factor, you could always go for the top-of-the-line Chef Collection model: the DW80H9970US.
If the DW80J9945US's form impressed you more than its function, you might want to consider the Bosch SHP65TL5UC. It has a similar pocket handle design for a much lower price.
Meet the tester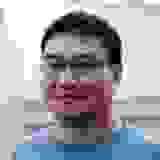 Johnny Yu
Staff Writer
@ReviewedHome
Johnny Yu writes news, features, and reviews for Reviewed.com. He graduated from U-Mass Boston with a Bachelor's in Social Psychology and spends much of his free time expanding his gaming horizons. Sometimes, he does his laundry at work.
Checking our work.
We use standardized and scientific testing methods to scrutinize every product and provide you with objectively accurate results. If you've found different results in your own research, email us and we'll compare notes. If it looks substantial, we'll gladly re-test a product to try and reproduce these results. After all, peer reviews are a critical part of any scientific process.
Shoot us an email