With decent cleaning performance, it sits right on top of the bell curve, like so many others. But a few things help it stand out. First is a unique utensil holder that lets users load flatware more easily. Second is a sale price around $539.
That makes the WDT720PADM a good fit for buyers who need an inexpensive stainless dishwasher that's better than basic.
In general, the WDT720PADM did a fine job removing food particles from the dirty dishes we threw in. That said, it was by no means spectacular: Redeposit was a problem common for every cycle we tested. Even some of the mugs and glasses loaded on the upper rack—far away from the the spinach we test with—would have visible green flakes encrusted on them after a wash.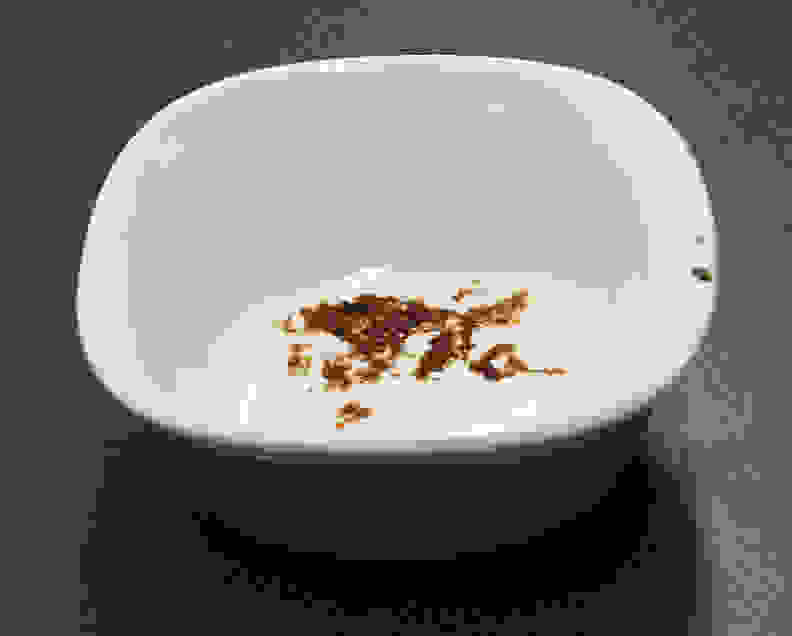 Other than 1-Hour Wash, the WDT720PADM's cycles take awhile to complete. The Normal cycle needed 2 hours and 32 minutes to run, less convenient for those who want to run two consecutive cycles in an evening. The Heavy cycle took 3 hours and 16 minutes, which is also pretty lengthy, but most people run this cycle overnight anyway.
The Heavy cycle failed our burnt cheese test, removing only 86.62% of the stain after a battery of tests. Its performance on lasagna and burnt sugar weren't perfect, but still passable. The main problem was, once again, redeposit bogging down the scores.
The 1-Hour Wash performed as expected: worse than Normal and Heavy. Dried milk scores dipped as low as 92.76%, but we've found that most quick cycles, even on higher-end dishwashers, struggle with this particular food stain. On the bright side, this cycle actually does finish in an hour.
Unique interior flexibility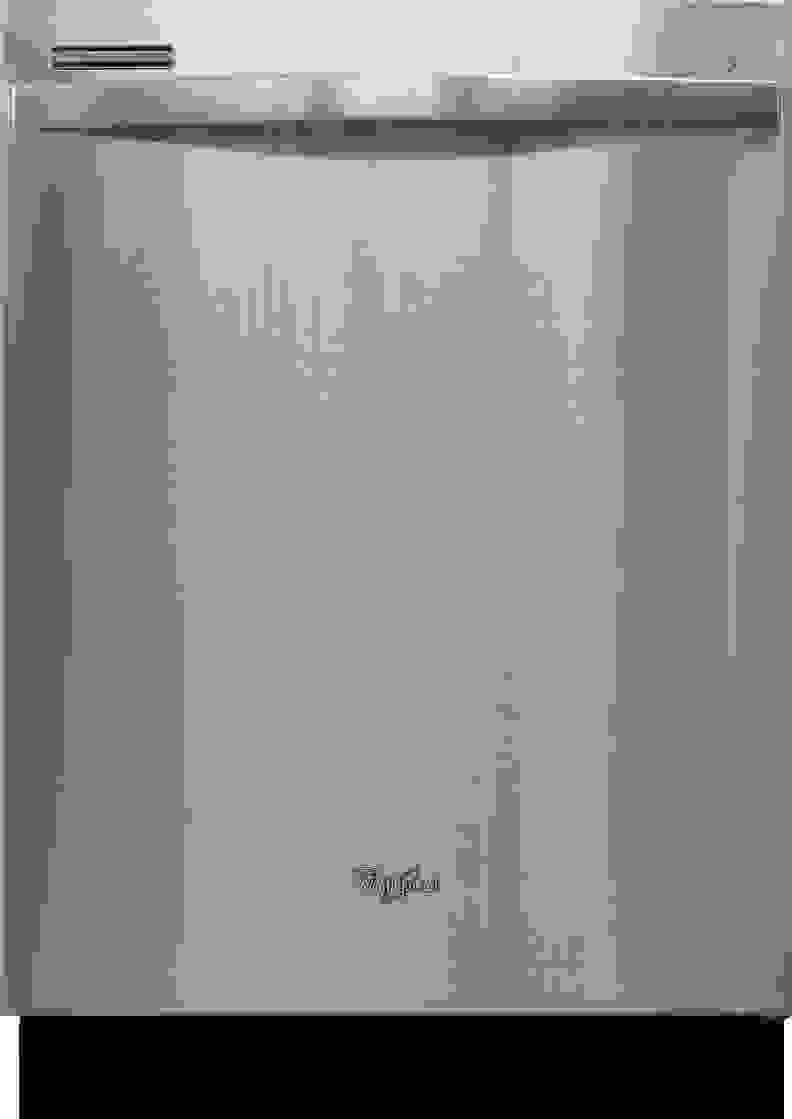 Other than a vent on the top left corner of the stainless steel door, the WDT720PADM looks exactly like its slightly-pricier brother, the WDT920SADM. Both Gold Series dishwashers have a small LED above the handlebar, that lights up when a cycle is in progress.
Unlike its sibling, though, the WDT720PADM's interior is entirely plastic. The lower rack has no foldable tines, yet there's still plenty of room for large items because the cutlery basket can be moved.
If you attach the cutlery basket to the door, you'll notice that it can either be loaded from the top or opened up and loaded from the front. When the basket is open from the front, it almost acts like a third rack. That makes it easier to load and unload your silverware—and it means you don't have to touch the tops of your dirty silverware to load it into the basket.
The upper rack has two rows of foldable tines, some plasticware clips, and a fold-down cup shelf. There's a way to change the height of the top rack, but it takes some work: You have to undo four clips while holding the rack steady with one hand, which is very inconvenient. Pricier dishwashers tend to have single-handed or two-handed adjusters. Still, we found room for eleven place settings and a serving setting when all was said and done.
An overnight cycle stands out from the rest.
Many of the WDT720PADM's cycles are familiar: Choose Normal, Heavy, or 1-Hour Wash depending on how dirty your dishes are, or use the Sensor cycle if you'd rather let the dishwasher work that out on its own. The WDT720PADM does have one interesting specialty cycle, though: Soak & Clean. This cycle takes over 7 hours, giving your dishes an extended pre-wash before getting to the actual cleaning. This is useful for removing some of the toughest cooking stains.
In terms of customization, the WDT720PADM's selection is pretty standard. Hi Temp Wash boosts the wash temperature for a better clean (at the cost of more electricity), Sani Rinse adds a final, high-temperature rinse to the end of the wash to kill bacteria, and Heat Dry (default on most cycles) will dry your dishes using an exposed metal coil. There's also a Control Lock, and a Delay that can be set for up to 24 hours.

The WDT720PADM uses more power and water than equivalent cycles on other dishwashers, leading to an above-average annual running cost of $33.71 per year. The Normal cycle used 0.80 kWh of electricity and 4.05 gallons of hot water, the Heavy cycle used 1.09 kWh and 7.63 gallons, and 1-Hour Wash used 0.38 kWh and a whopping 8.06 gallons.
The WDT720PADM's clever cutlery basket can be opened in the front, making it much easier to load and unload silverware. It can also be placed on the back of the door instead of the lower rack, which frees up more room for large pots and pans. We could fit eleven place settings and a serving setting inside the WDT720PADM's tub, and the upper rack's adjustable tines helped add a bit of flexibility too.
Long cycles deliver decent results.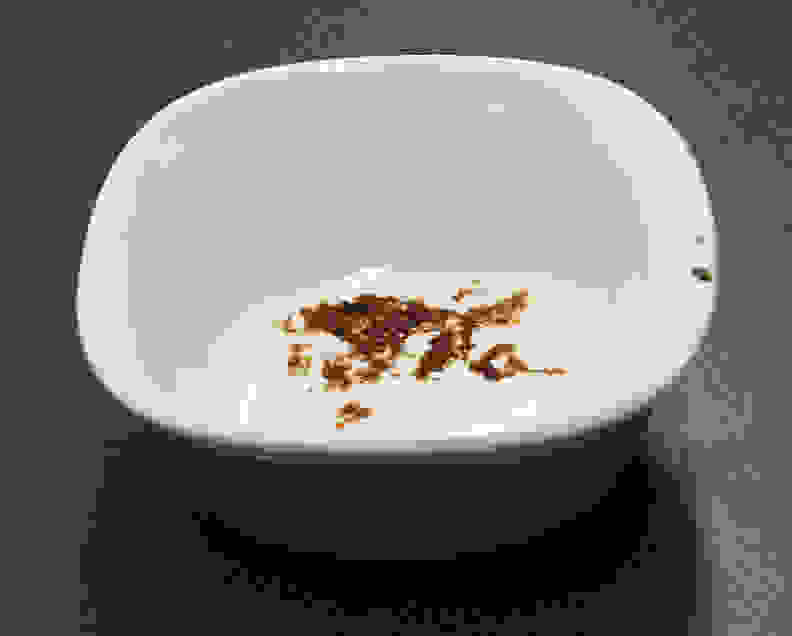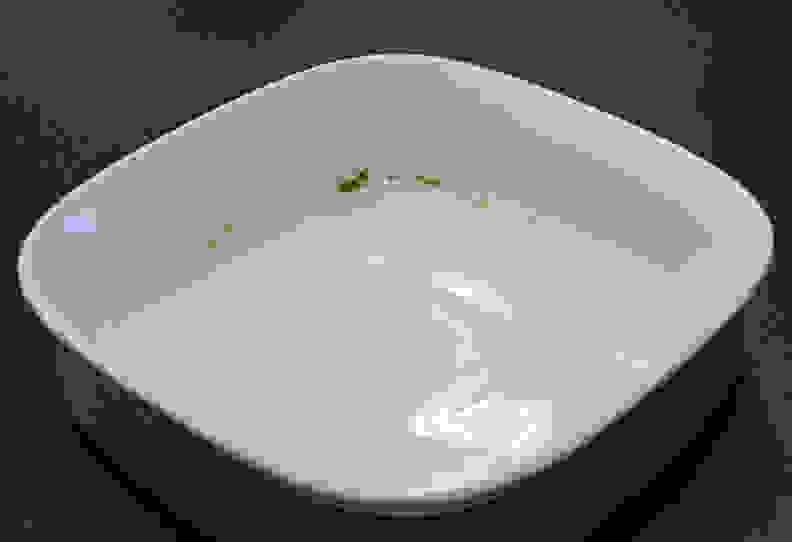 We like to see Normal cycles that can handle a standard load of common food stains in a reasonable amount of time. The WDT720PADM's Normal cycle did neither.
The main problem with this cycle was redeposit, which is the word for when washed-off food scraps are transferred to otherwise-clean plates. And while many Normal cycles finish in around two hours, this one took two and a half, which will make it tougher for users to squeeze in a second load in one evening.
The Heavy cycle took 3 hours and 16 minutes, which is also a bit on the lengthy side. This cycle still had a tendency to spray food soils to other dishes during the wash, but it wasn't as bad as the Normal cycle. However, this cycle also struggled with our burnt cheese test. Baked ziti and nacho lovers may find themselves scraping pots and pans before loading them into this Whirlpool.
The 1-Hour Wash is the quickest cycle on this machine, and it did finish in 1 hour as promised. Cleaning performance was noticeably worse than Normal and Heavy, however, so it's best used for light stains that haven't been sitting out too long.
In terms of efficiency, the WDT720PADM isn't anything special. We expect this Whirlpool to cost you around $33.71 each year in water and energy costs.
For in-depth performance information, please visit the Science Page.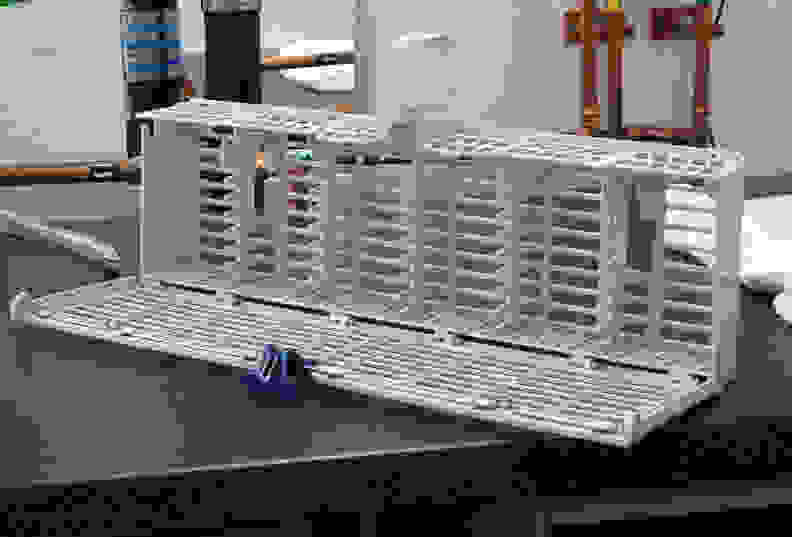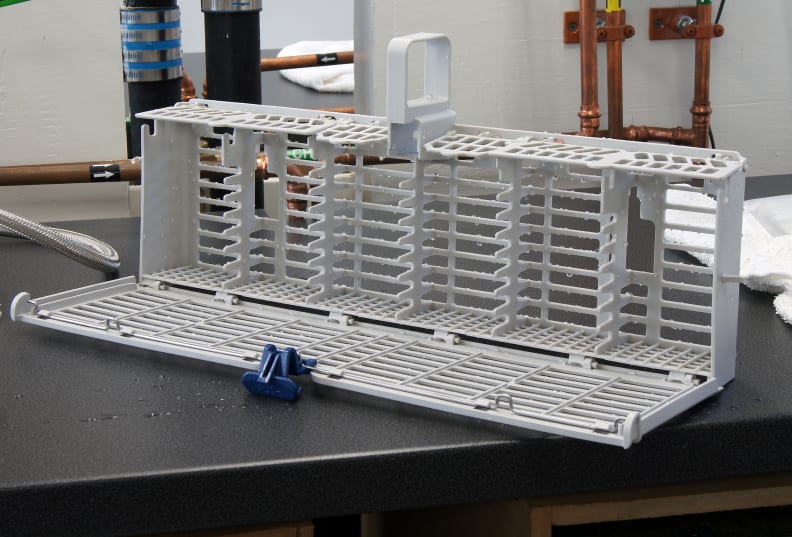 Unique
Unless you really care about cutlery baskets, the WDT720PADM will neither amaze nor disappoint you. Still, you might be impressed by how cheaply you can buy one. If you've outfitted your kitchen with other appliances in Whirlpool's Gold Series, then the WDT720PADM is alright.
Alternatively, you can spend a little bit more on better cleaning performance. Both the Electrolux EI24ID30QS and the Bosch SHX4AT75UC offer more cycles, more interior features, and less vulnerability to that pesky redeposit problem.
If the middle-of-the-road is too boring for you, consider the Maytag MDB4709PAB. It can be found for $100 less, and it offers more raw cleaning power.
Meet the tester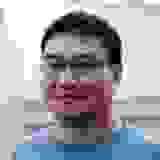 Johnny Yu
Staff Writer
@ReviewedHome
Johnny Yu writes news, features, and reviews for Reviewed.com. He graduated from U-Mass Boston with a Bachelor's in Social Psychology and spends much of his free time expanding his gaming horizons. Sometimes, he does his laundry at work.
Checking our work.
We use standardized and scientific testing methods to scrutinize every product and provide you with objectively accurate results. If you've found different results in your own research, email us and we'll compare notes. If it looks substantial, we'll gladly re-test a product to try and reproduce these results. After all, peer reviews are a critical part of any scientific process.
Shoot us an email