Dishwashers
2013 Best of Year Dishwasher Awards
Our picks for 2013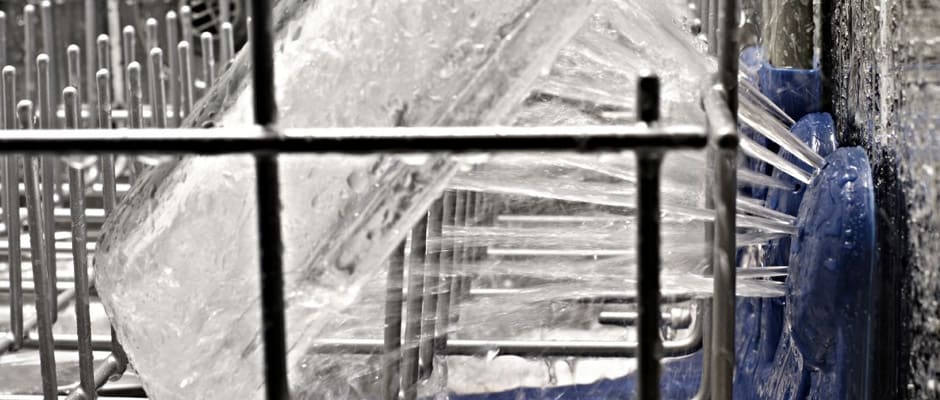 Credit:
Inside and out, dishwashers have changed a lot over the past year. Two manufacturers—Bosch and GE—released all-new dishwasher platforms, spending millions of dollars to develop new designs and revamp factories. Across the whole category, nearly every appliance maker unveiled major product updates, from spray arms to smart home connectivity. The resulting products are better at cleaning, easier to use, and more efficient than their predecessors.
It's from that impressive group of products that we chose our 2013 Best of Year Awards, those dishwashers that distinguished themselves through superior performance, design, and innovation. These are the dishwashers we'd recommend to you, and to our friends and families.
Best Dishwasher - KitchenAid Architect II KUDS30FXSS
Runner-Up - Bosch 800 Plus SHE8PT55UC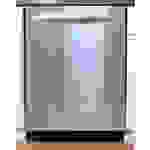 For the second year in a row, KitchenAid's all-stainless KUDS30FXSS has won our coveted Best Dishwasher award. With hidden controls and a clean exterior, it'll fit into any kitchen. Most importantly, it cleans dishes better than any other machine we've tested. A built-in disposal grinds up food soils so they get washed out with dirty water and don't end up on your otherwise-clean dishes, and ProScrub jets at the back of the tub help clean baked-on messes off casserole dishes and baking pans. (MSRP $1,049) The runner-up, from Bosch, is also a great choice. It's expensive, but it got the job done and packed in some great features. That's what made it our pick for Best High-End Dishwasher.
Read our full review of the KitchenAid Architect II KUDS30FXSS here
Read our full review of the Bosch SHE8PT55UC (MSRP $1,499) here
Best High-End Dishwasher - Bosch 800 Plus SHE8PT55UC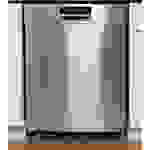 Our pick for best high-end dishwasher is Bosch's all-new SHE8PT55UC. The flagship of Bosch's redesigned dishwasher lineup, this one cleaned dishes effectively and efficiently, and had plenty of options for fitting oddly shaped items including an adjustable third rack that doesn't get in the way of wine glasses. The SpeedPerfect option is especially useful if you need clean dishes in a hurry, as it moderately increases water and energy use to speed up wash cycles. (MSRP $1,499)
Read our full review of the Bosch 800 Plus SHE8PT55UC here
Runner-Up - KitchenAid Architect II KUDE48FXSS
In addition to excellent cleaning performance, the KitchenAid KUDE48FXSS includes upscale touches like adjustable racks and tines, and a light that subtly displays wash progress. There's ProScrub for washing the dirtiest cookware, and a 1-Hour wash cycle for quick turnarounds. (MSRP $1,249)
Read our full review of the KitchenAid KUDE48FXSS here
Best Mid-Range Dishwasher - KitchenAid Architect II KUDS30FXSS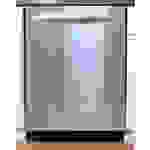 Our pick for Best Dishwasher isn't unobtainable. In fact, it's a mid-range model, which by default makes it our Best Mid-Range Dishwasher. That doesn't mean it would look out of place in a high-end kitchen. Quite the contrary—this KitchenAid is as stylish as it is effective. (MSRP $1,049)
Read our full review of the KitchenAid Architect II KUDS30FXSS here
Runner-Up - Frigidaire Gallery FGHD2465NF
This Frigidaire dishwasher's looks and performance rival machines that cost twice as much. Hidden controls and a stainless exterior match any style of kitchen, and a highly adjustable interior makes it easy to fit all sorts of dishes and cookware. The FGHD2465NF also is the first dishwasher to feature Frigdaire's new OrbitClean wash arm, which uses a circular sprayer for optimal cleaning. (MSRP $649)
Read our full review of the Frigidaire Gallery FGHD2465NF here
Best Value Dishwasher - Whirlpool Gold WDT710PAYH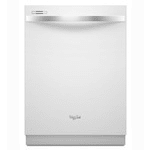 Debuting Whirlpool's new White Ice finish, the WDT710PAYH is an attractive, inexpensive choice that won't leave you disappointed. Designed with simplicity in mind, it still features a sanitizing rinse and a cool Overnight Wash that's meant to optimize efficiency over speed. Even if it weren't surprisingly affordable, we couldn't argue with its superb cleaning performance. (MSRP $599)
Read our full review of the Whirlpool Gold WDT710PAYH here
Runner Up - Maytag MDB4709PAB
For less than $500, you can't do better than the Maytag MDB4709PAB. It's got straightforward front-facing controls, sensor-based cycles that automatically adjust to how dirty your dishes are, and a sanitizing steam cycle. It lacks cutting-edge style and a customizable interior, but it cleans dishes exceptionally well. If you're on a budget, it's a great choice. (MSRP $499)
Read our full review of the Maytag MDB4709PAB here
Best Compact or Portable Dishwasher - Sunpentown SD-2201W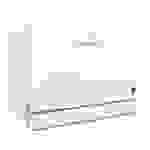 No room in your kitchen for a built-in dishwasher? Landlord won't allow you to install one? No problem. For under $250, this Sunpentown portable dishwasher will clean up four place settings and take up remarkably little space on your countertop. It's far easier than washing dishes by hand, and it should also save water. (MSRP $223)
Read our full review of the Sunpentown SD-2201W here
Runner Up - Maytag MDC4809PAB
If you can't install a built-in dishwasher but still need room for 10 place settings, check out this full size portable model from Maytag. It's more expensive than a built-in, but a lot cheaper than renovating your kitchen. Plus, it'll save you from having dishpan hands. (MSRP $749)
Read our full review of the Maytag MDC4809PAB here
Best Dishwasher Feature - GE Bottle Wash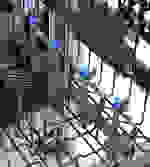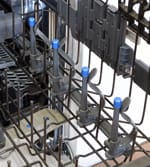 It's rare that we find a truly groundbreaking feature behind the door of a dishwasher, but GE's Bottle Wash took us by surprise. It relies on four water spray jets mounted on the tops of tines that get inside narrow-mouthed bottles to scrub away stains. We tried it out with a green smoothie and found that it worked as described. If you're a fan of smoothies and hate using a bottle brush, this may be the dishwasher for you.
Read our full review of the GE GDT720SSFSS featuring Bottle Wash here
Best Dishwasher Innovation - Frigidaire OrbitClean Spray Arm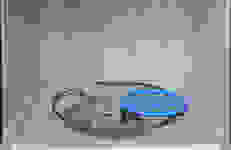 Frigidaire added a circular sprayer to the end of the spray arm in their FGHD2465NF. It may look odd, but the constantly rotating jets of water do a great job with coverage, getting even our most soiled dishes clean. Cycles were quicker than the competition, too: The heavy duty PowerPlus cycle took under three hours, which is pretty quick for a wash that got off burnt cheese and baked-on pasta.
Read our full review of the Frigidaire Gallery FGHD2465NF featuring the OrbitClean Spray Arm here