Dishwashers
2013 Is The Year Of Smart Appliances... Again
Without utility, smart appliances are just fancy toys.

Credit:
If you're a close student of the appliance industry, you could be forgiven for thinking we accidentally republished all our content from last year's CES. Once again, the show floor is full of fridges, washer, dryers, ovens and vacuums that are "smart"—connected to each other, to smartphone apps, to your power company and even your grocery store.
For 2013, Dacor unveiled the world's first high-end Android wall oven, LG added NFC for appliance-to-appliance and appliance-to-phone communication, and Samsung brought even more apps to their smart fridge platform. Other manufacturers such as Hisense and Moneual joined the smart home house party for the first time. Inevitably, the appliance-focused attendees at CES will conclude that smart fridges, ovens, dishwashers and laundry are just around the corner.
While we were impressed by what was on display, we remain generally skeptical. After all, outside of a few niche models, smart appliances have stalled in the marketplace. For one thing, they're extremely expensive, retailing for hundreds more than their conventional counterparts. They're also saddled with touchscreens that appear cutting-edge today but may look extremely dated in ten or fifteen years, which is how long many consumers expect to keep their appliances.
Most importantly, there's not yet a universal protocol for appliances to communicate with one another. For consumers who want a high-tech kitchen, there's currently no guarantee that a smart fridge from, say, Samsung will be able to control Dacor's Android oven, which is why Bosch says it's waiting for cross-brand connectivity before it slaps a screen on its dishwashers and fridges. In other words, smart appliances may be good at math and science, but they're lousy at learning foreign languages.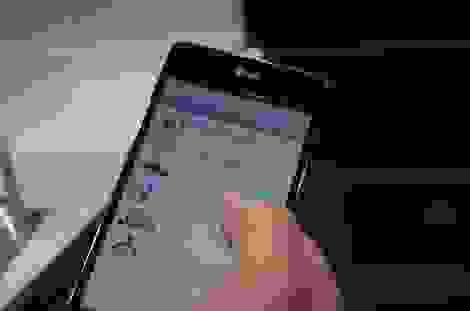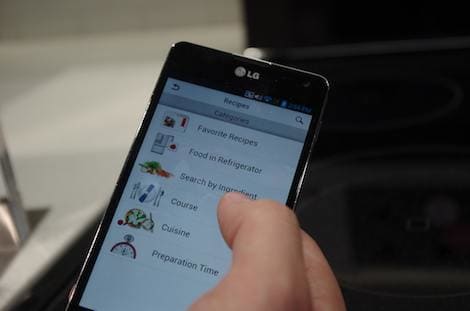 And then there's the biggest issue of all: utility. We've had a few smart appliances in our labs and, while they're interesting toys, they don't offer functionality commensurate with their price tags. Sure, self-diagnostic applications are helpful, and it's pretty cool to have stain removal guides on your smart phone, but we're not convinced that consumers will open their wallets for such advancements.
What consumers might be willing to pay for is smart grid connectivity, which allows users to program their appliances to run when energy costs are lowest. That could save consumers quite a bit of money, but only if they live somewhere with compatible electric meters. Unfortunately, the necessary smart grid infrastructure is deploying quite slowly in the US.
At their CES booth, Whirlpool announced a new energy management system that tries to get around that problem by importing pricing data directly from an electric company. It's due to debut in Chicago this spring, but its financial benefits won't be that great in markets where electric costs are already extremely low.
Checking on the progress of a wash cycle, storing a recipe on your oven or seeing how much power your fridge is pulling are all interesting ways of interacting with an appliance. What smart technology doesn't do, however, is get your clothes cleaner, make your food more delicious or keep your food fresher, longer. Unless consumers can clearly see a benefit to adding connectivity and automation to their kitchens, we predict that most of them will opt for less expensive appliances without smart features.