Dishwashers
2016 Best of Year Dishwasher Awards
For quick and easy kitchen cleanup, these are the best dishwashers you can buy.
There's no way around it: Either a dish is dirty, or it's clean. That's why a good dishwasher is so important, and why we have tested hundreds of the top-selling models to find the best ones.
Whether you're entertaining guests or serving breakfast to your family, these dishwashers will get your dishes clean and dry without wasting water or time. They're easy to load, well-designed, and fit any budget. These are the best dishwashers you can buy.
Best Dishwasher of the Year: Bosch 800 Series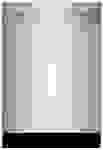 Bosch dishwashers are best-known for how quiet they are, and the 800 Series is no exception. Rated between 40 and 44 dBA, these are among the least noisy dishwashers in their class. They also do a great job cleaning and drying dishes, removing even the most stubborn food stains we use in our tests.
A third rack fits flatware and even small bowls, while the addition of flexible racks make the 800 Series a worthy upgrade from the also-excellent 500 Series.
Available in a variety of finishes and handle styles, there's an 800 Series for every kitchen design. Unlike many of its competitors, this U.S.-made Bosch can even be mounted flush with cabinetry for a sleek, built-in look. Read our full review.
Best Dishwasher for the Money: Whirlpool WDF540PADM

Our tests show that this is far and away the best dishwasher you can buy for under $500. While it may lack some of the features and sound insulation of pricier models, it reliably got dishes clean and dry. It's also available in a variety of finishes.
If you need to upgrade or replace your dishwasher and you don't want to spend a fortune, we highly recommend this Whirlpool. Read our full review.
Best Dishwasher for People Who Hate Washing Dishes: GE Profile PDT855SMJES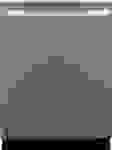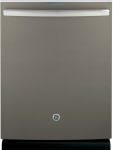 We get it: Nobody likes washing dishes. But this GE has a trick up its sleeve that will amaze even the least enthusiastic housekeeper: It has special water jets aimed directly at the silverware basket to help blast off stubborn stains.
If you've ever found dried food on a knife or fork, you'll appreciate this innovation. And it really works! In our tests, this GE even got dried peanut butter off a knife. Read our full review.