Dishwashers
Bodum Gets Colorful for Its 70th Birthday
A pink French press could really tie the room together.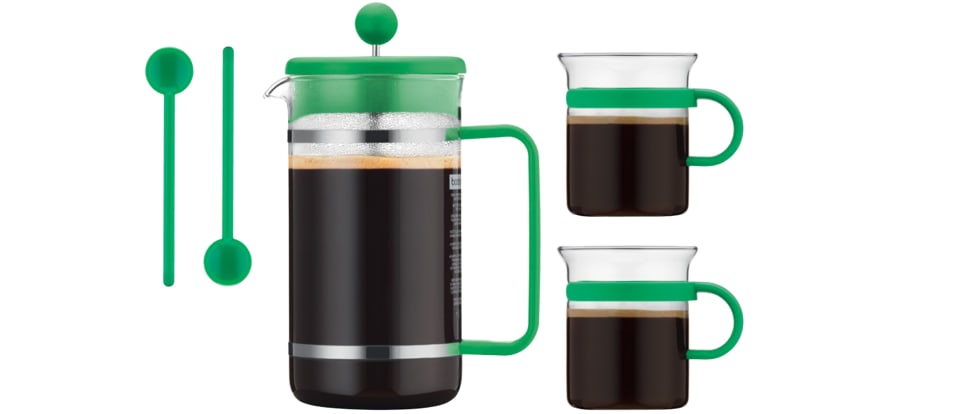 Credit:
Bodum is probably most famous for its iconic French press, which the Danish company unveiled back in 1974. But the kitchen accessory company was founded long before that, and this year it's celebrating its 70th anniversary.
To mark the occasion, Bodum is getting a little playful with its color scheme, offering a range of classic products in six limited-edition colors: red, yellow, pink, blue, green, and light cyan. The best part is, getting the special colors won't cost you extra cash. In fact, most of the products will be available at a discount during the anniversary year.
To kick off the celebration this spring, Bodum is offering its best promotion: an 8-cup Bistro French press with a set of two 7-ounce glasses and two stirrers for just $20 (in the color of your choice, of course).
Other products, like a new copper-plated Chambord French press, colorful hot water kettles, and a variety of tea-making products will hit stores at various points throughout the year.