Dishwashers
Everything You Need to Know About Dishwasher Cycles
Normal, Auto, Pots & Pans, SaniWash. Here's what they all mean.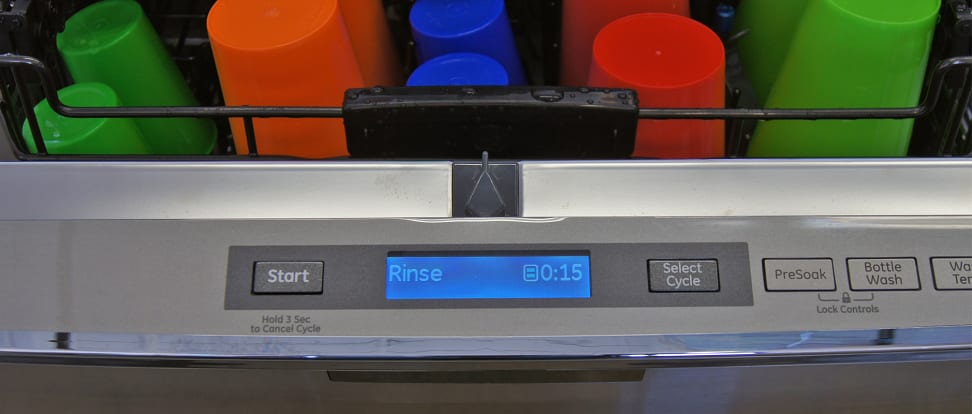 Credit: Reviewed.com
Have you ever stared at your dishwasher's control panel in confusion, wondering what all those cycles mean and whether you should use them? From "SaniWash" and "Speed 60" to "Sensor" and the maddeningly vague "Normal," it's tough to know which option to use.
The simplest way to find out is to peruse your user manual. If you lost it, manufacturers usually put PDF copies on their websites. But if your dishwasher is more than a few years old, or if you moved into a new home with a nondescript model, you might be out of luck.
Below we break down all of the most common cycles and their intended use cases. Specific cycle names will vary, but they tend to fall into the following groups.
Editor's Note
This article was originally published in 2015 and it has since been updated.
Normal Cycle
If you're like me, you probably use this cycle all the time, since you long ago gave up on trying to decipher the other options. And for your average load of dirty dishes, it's really all you need.
According to multiple manufacturers, you should be fine using this setting for "normally soiled dishes"—in other words, dishes and cookware that don't have any tough, baked-on food matter. This cycle will get the job done without using exorbitant amounts of water and heat, saving you money on your utility bill.
Auto/Sensor/Smart Wash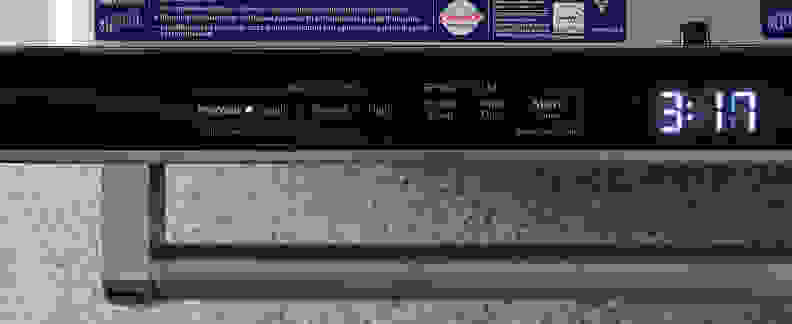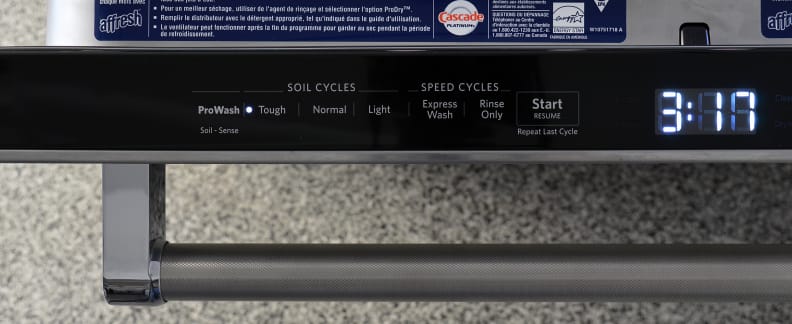 This cycle is becoming more and more common, and will probably make this guide obsolete in a few years. But for now, at least, there are plenty of dishwashers that don't offer it. If you're lucky enough to own a model that includes it, here's the deal: The Auto or Sensor cycle detects how dirty your dishes are and adjust the heat, intensity, and cycle duration to get them clean.
This cycle goes by many names. KitchenAid calls it "ProWash," Kenmore calls it "SmartWash," Ikea calls it "Sensor." Bottom line? They're all the same, and will help you get your dishes clean the first time without worrying about what cycle to use.
Express/Quick/1-Hour Wash

Like the sensor-based Automatic cycle, the one-hour wash cycle also comes in a variety of names. (The most creative I've seen is Bosch's Speed60.)
Again, they all mean the same thing: A cycle that uses extra water and/or heat to get your dishes clean in just an hour (or less for Ikea). It's your go-to when you've forgotten to run the wash and need clean plates quick.
Pots & Pans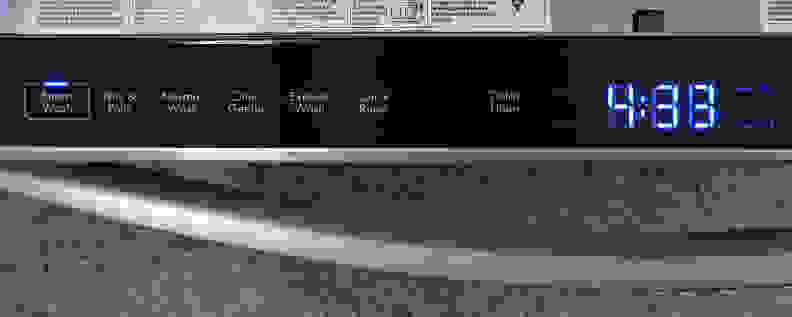 This cycle is pretty self-explanatory, but here, we'll erase any doubt: Choose this option to clean heavily soiled cookware with baked-on grime. This cycle often uses the most water of any cycle (it varies by machine), but that's what's necessary to get rid of nasty, baked-on food.
Like all of these cycles, Pots & Pans also has other names, such as KitchenAid's "Heavy Duty" or Ikea's "Intensive."
China Cycle

This cycle's purpose is also pretty obvious. It's used for cleaning delicate items like fine china and crystal.
According to Kenmore, it uses a "light wash" with gentler spray, with the goal of avoiding knocking your priceless dishes around and causing damage. It also has other names, like the rather simple "Light."
SaniWash/Anti-Bacterial Cycle


If you use dishwashers often, you might have noticed a cycle called SaniWash or an option called SaniRinse. This cycle is actually based on a standard from NSF International, formerly known as the National Sanitation Foundation.
This standard requires dishwashers that have a SaniWash or Anti-Bacterial cycle to remove 99.999 percent of bacteria from your dishes with a 150 degree Fahrenheit rinse temperature. Miele says it's good for sterilizing things like cutting boards and baby bottles.
So if you're worried about getting your germ-laden cookware or raw chicken–covered cutting board truly clean, give SaniWash a try.
Rinse Cycle


The Rinse cycle won't actually get your dishes clean. It's just for washing off the leftover foodstuff.
According to Ikea, the Rinse cycle is good for preventing food residue from bonding to your dishes, and the company suggests you give it a spin if you're loading a few dishes but won't be running a full cleaning cycle any time soon. That's why some manufacturers say not to use any detergent when doing a quick rinse.