Dishwashers
GE Crowdsourced These Tiny Kitchens for the Home of 2030
Big things come in small packages.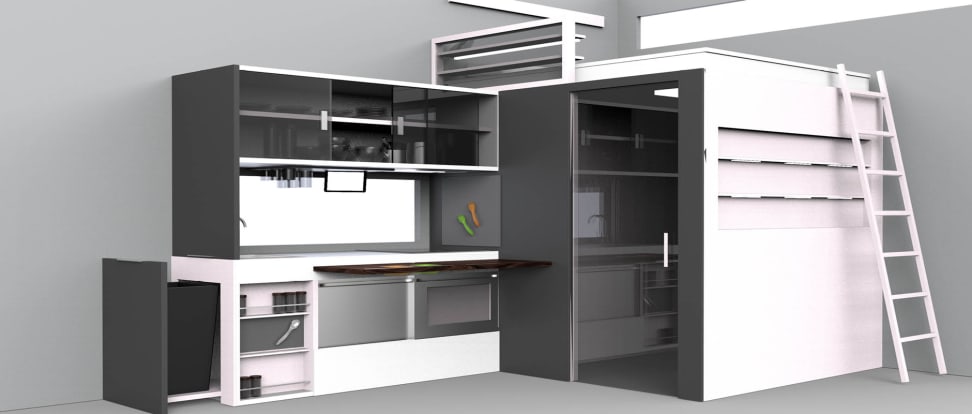 Credit:
Today, GE unveiled the five winners of its FirstBuild Micro-Kitchen Challenge. The contest called for designers to create a kitchen fit for the world of 2030, when an estimated 5 billion people will live in urban areas.
With this cramped vision in mind, contestants had to design a kitchen that could fit in a 84- by 25-inch space. Those compact dimensions create considerable logistical challenges, but the brightest minds in design have found some clever ways around them.
Without further ado, here are the finalists' designs:
FirstBuild is a partnership between GE and Local Motors to create micro-factories for the appliance industry, with a special eye toward rapid prototyping and accelerated product development.
It also hosts a design and engineering forum to crowdsource ideas on future products. In fact, the winning designs in this contest will be incorporated into GE's future micro-kitchen lineup.