Dishwashers
Glowing Novelties, Superficial Updates, and Striking Absences: CES Appliances in a Nutshell
A look at the general trends and the exceptional highlights of CES 2013.

Credit:
Before the appliance team packs up the cameras, downs some cold medicine, and finally eats some home-cooked dinners, we want to take a moment and look back at all the highlights of the 2013 Consumer Electronics Show — or, at least the ones that are relevant to the kitchen and laundry room.
Who's smarter: The appliances...or the people who play with them?
The biggest appliance trend of the conference? Once again, smart machines. That said, none of the products we saw are going to be qualifying for MENSA any time soon. Some of the technology felt vaguely superficial—Samsung is bringing Evernote to their already-existing Smart Home in an otherwise small update, while LG is just streamlining the already-released Smart ThinQ technology using NFC. Opting for a more open approach, Hisense is developing a fridge with a built-in Android tablet complete with fridge-specific apps, an exciting prospect dampened by the fact that they've yet to sell a fridge in America.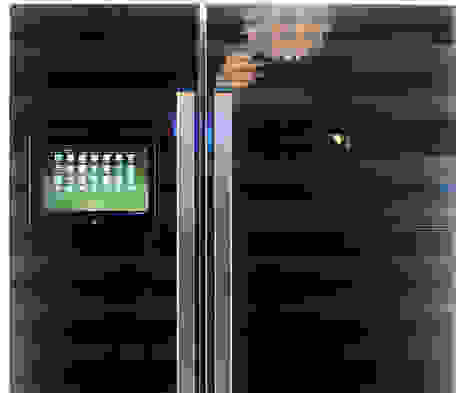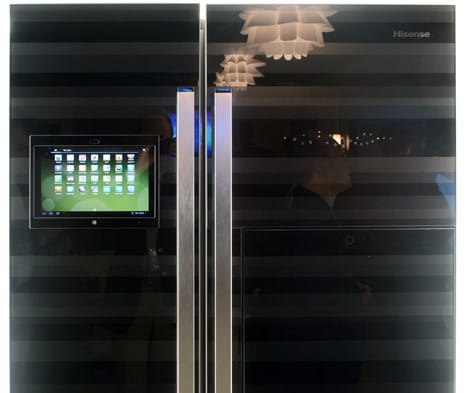 As far as the most effective approach to smart appliances, we've got to give a slight edge to Whirlpool. Their smart platform, debuting in Chicago this summer, may lack in entertainment value, but their setup at least focuses on diagnostics and energy management. It's the most practically useful set up we've seen so far.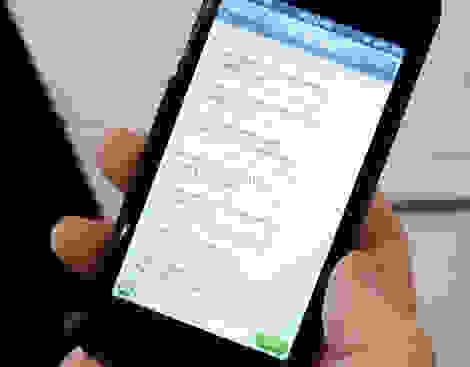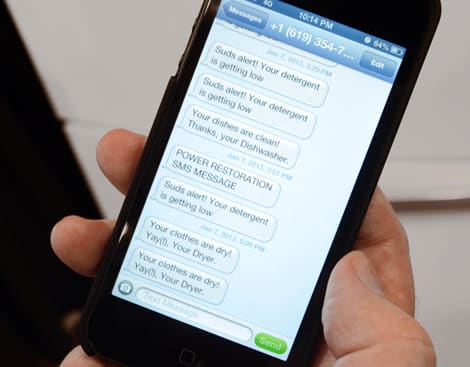 Oddly, dishwashers got short shrift at the show, despite the fact they seem to be the most logical choice for remote control and smart automation. Think about it: you can't load a washer or dryer remotely, and you shouldn't be cooking when you're not in the kitchen. Dishwashers, on the other hand, are perpetually loaded after every meal, and it's easy to leave a detergent tablet in the door before heading out or up to bed. They take a long time to run and don't require supervision, yet smart dishwashers were conspicuously underrepresented at this year's CES.
Cold ovens and fires without flame.
Two cooking surfaces really sparked some interest this year. As one of the fanciest items at the CES Unveiled exhibit, Dacor's Discovery IQ wall oven was a high-end attention grabber. One of the very few ovens equipped with smart technology, it actually made us stop and pose the question: Is there such a thing as a product that's too smart? The Android tablet interface, combined with the sensor-based internal thermometer, can automate certain cooking processes and store recipes. Never cook a Thanksgiving turkey before? No worries: this oven can handle some of the harder parts, like setting the temperature and adjusting it depending on how well done you want your meat. It's an interesting idea, but one that takes some of the passion out of cooking. We're interested in seeing if customers will be lured by its promise of kitchen automation.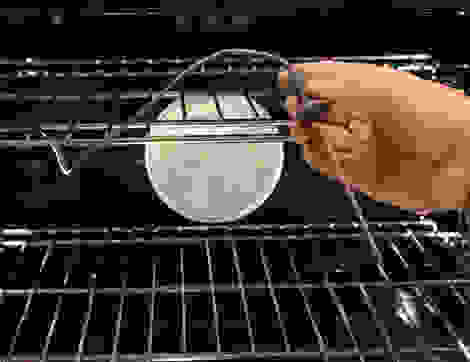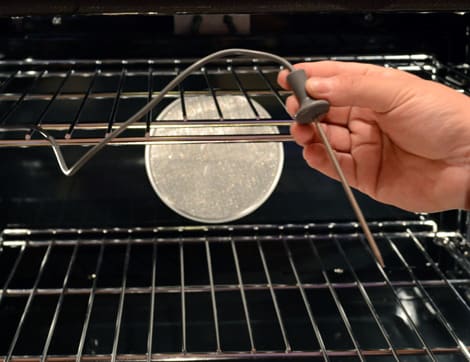 From the pure concept category, Whirlpool unleashed a fake fireplace oven that can cook your food and chill your drinks. It's a deconstructed oven that would require a complete kitchen remodel, and there's no chance it'll end up at your local appliance retailer anytime within the next few decades, but it's undeniably awesome. For all the incremental improvements we saw this year, it was refreshing to see a manufacturer totally rethink how people interact with food.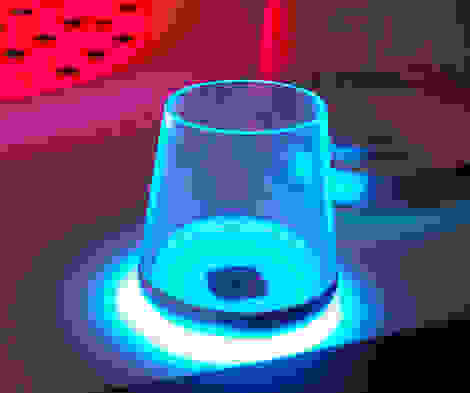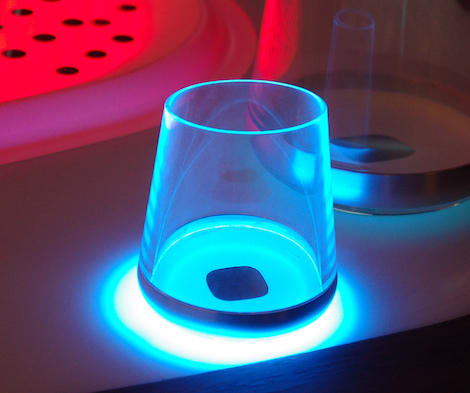 What about the products?
After sifting through all the software updates and the slew of wireless appliances, we found that there were actually very few new physical innovations that caught our attention. The ones that made it, however, left us impressed.
LG showed off an oven whose interior was coated in a new enamel that allows for easy cleaning with steam, and Haier brought an entry-level high-efficiency top-loading washer/dryer pair in addition to a sleek new washer/dryer combo.
Samsung's T9000 four door fridge definitely caught some eyes with its unusual design. It features a divided freezer, half of which can be converted into extra fridge space in a pinch, and it's aimed at folks who love to entertain. While it may not be a product that will reach the masses—$3999 for a fridge is a bit much for the average consumer—it's an interesting step in a new direction.
The other really eye-opening product featured here was Samsung's new 5.0 cubic foot top loading washing machine. That it came on the heels of a similarly large machine from GE points to a a growing trend for the American market: giant top-loading washing machines are gaining in popularity.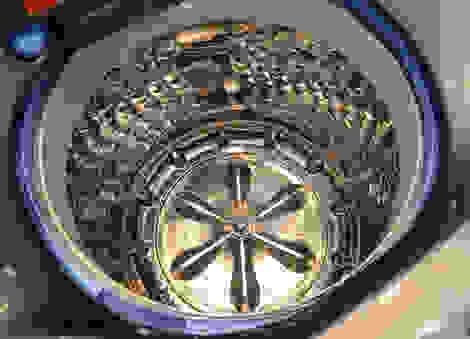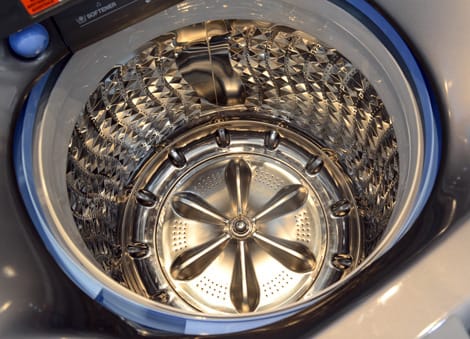 Anticlimactic, but with a definite sense of forward thinking.
It's called CES, not CAS, but there was a strong showing from appliance manufacturers at this year's show. LG and Samsung came in full force, Haier and Hisense tested the waters, Whirlpool made a splash off-site and Dacor attended for the first time. It's nice to see that manufacturers are taking appliance technology seriously, though we doubt fridges and laundry will ever eclipse televisions and cameras.
We would love to see some more deep innovation, and even just some visual flair the likes of which we've really only seen over seas. Appliance technology is an increasingly creative industry; the task now is to get all of those innovations into the American market, and to convince the manufacturers that consumers value it just as much as the latest digital camera.