Dishwashers
Hands-On with the Electrolux EI24ID50QS Dishwasher
Everything we love in a dishwasher is right here.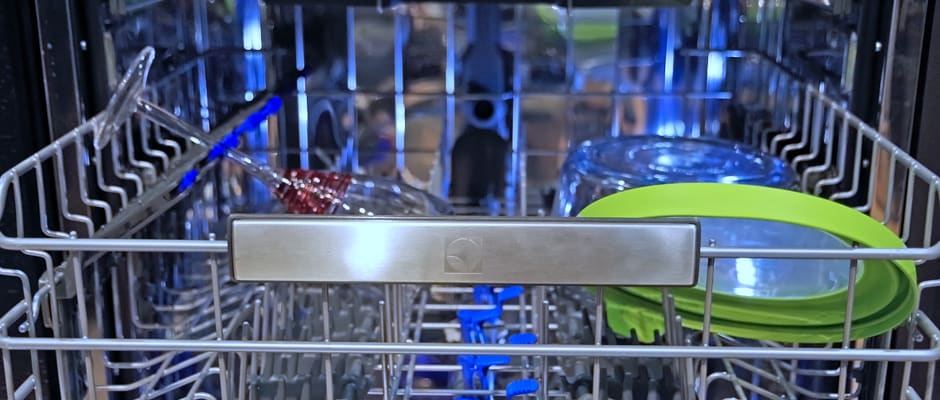 Credit:
They say good things come in threes, and Electrolux is proving it once again at KBIS 2014. The company's new EI24ID50QS dishwasher (MSRP $1,049) has three innovations that draw inspiration from all across the dishwashing world. It has a bottle wash, silicone grips for stemware, and the wash system Orbit Clean. The sum of these parts is a machine that's quick, powerful, and reasonably priced.
Design & Features
Electrolux took everything we love and put it in one dishwasher.
The project management triangle states that things can be done fast, cheap, or well. The EI24ID50QS puts that convention on its ear by doing all three.
To begin with, it has an available 30-minute Normal Wash, which is about four times faster than average. That leaves you more time to mingle with your guests, or leave your dishes in the dishwasher overnight.
Much of this is accomplished through the use of Orbit Clean, which first appeared in the Frigidaire Gallery FGHD2465NF. That Frigidaire was the toast of the town, winning an Editor's Choice award in our testing. Where the FGHD2465NF was meant to be a workhorse, the new Electrolux model is a show jumper. Orbit clean has provided excellent cleaning performance in the past, and there's no reason to doubt it now.
Electrolux also followed GE's lead by adding a bottle wash feature—another innovation award–winner. This feature allows you to clip in bottles of nearly any size. The spray jets inject water upwards into the bottles, cleaning the interiors. It's great if you have an infant at home and want to reuse the bottles, or if you take coffee to work every day in a thermos. Unlike GE's system, you can fold away the bottle sprayers when they're not in use.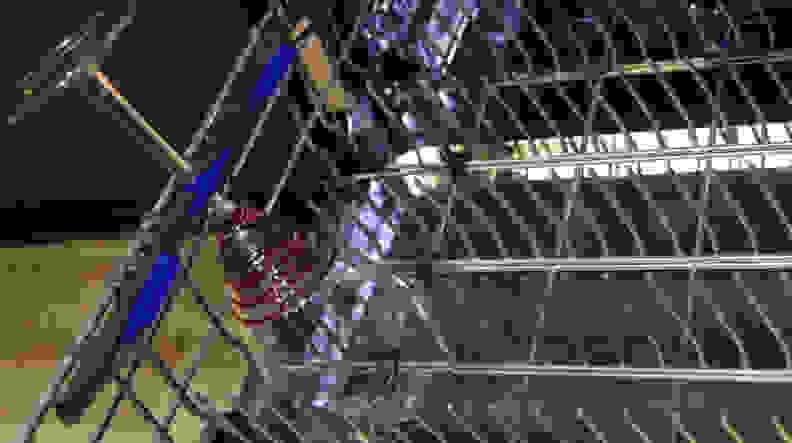 Finally, the EI24ID50QS has silicon stemware grips on the middle rack. The grip helps stabilize fragile items like wine glasses and prevents them from getting damaged—again, an excellent feature if you have a lot of cocktail parties. There's also a third rack for cutlery and shallow items, and silicone grip pads to keep plasticware from flipping over and filling with water.
Lingering Thoughts
All this for $1,049?
That's right, you can get the the Electrolux EI24ID50QS for only $1,049. And if that's too rich for your blood, there's a new Frigidaire Gallery version of the same dishwasher that costs $799, and still has Orbit Clean and stemware holders. All it lacks is the third rack and bottle scrub.
Both dishwashers offer good features, great design, and reasonable prices. We can't wait to get them both into our testing labs and see if they clean as well as their spec sheets suggest.