Dishwashers
Hanging Ten with Z-Waves
Do you want a smart home? Then Fibaro is an all-in-one solution.

Credit:
Your mother-in law is landing at the airport after a long trip from Shanghai. The patter of rain can be heard against your window, and you just used her favorite coffee mug. The time is 7:53 P.M EST, and you know in your heart-of-hearts that you need to turn on the GE Cafe CDWT980VSS dishwasher. The culmination of events make this fact inescapable. It must be done. Now, with the Home Center 2 by Fibaro System it can be done automatically using Z-Wave. Well, you'll need some equipment too, not just Z-Wave. Z-Wave, How Do They Work? Z-Wave is the name of a wireless protocol that uses low energy radio frequencies — the same 900 MHz band that early cordless phones relied on. At that frequency, it's hard to carry vast amounts of data – like an HD movie – but it requires very little energy to successfully send communication signals among appliances. Given that the band is not as crowded as higher spectrums, vendors and technology enthusiasts can create ever more invented ways of using it. I Got The Power With adapters for any product that uses electricity, the Home Center 2 endeavors to take complete control of everything in your home faster than Ty Pennington or a repo man.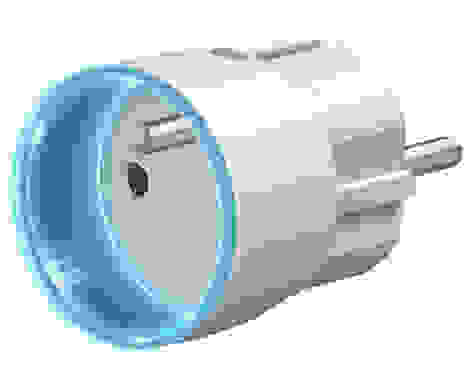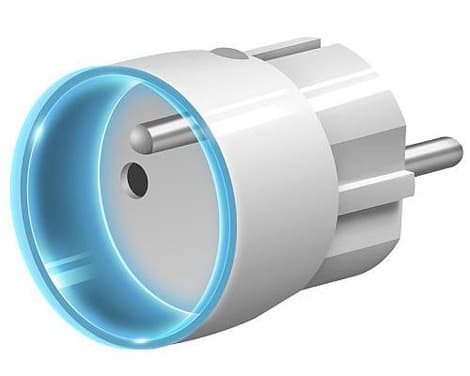 The most basic component is the wall plug. You plug your device into the adapter and, after programing the device into the Home Center 2, you'll be able to control that device from anywhere. For kicks, you can also see the power usage in real time: a lit ring on the device changes color depending on the watt-hours being drawn. Plug it in behind a piece of furniture and you'll miss the light show.
The dimmer is the adapter that can stem the flow of power to any device on a two or three wire electrical system. Now all your lights or ceiling fans can gradually start up.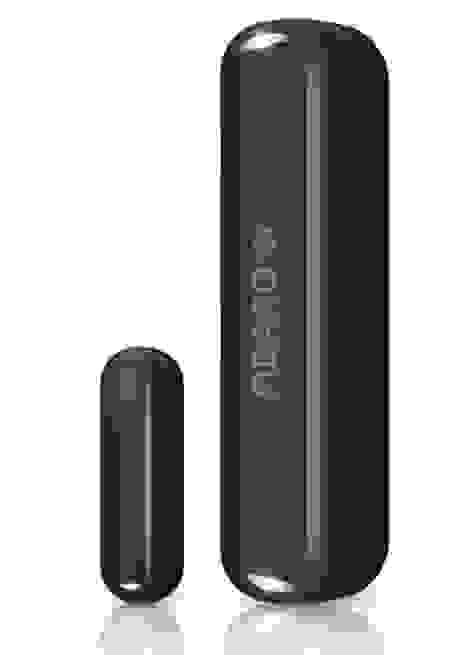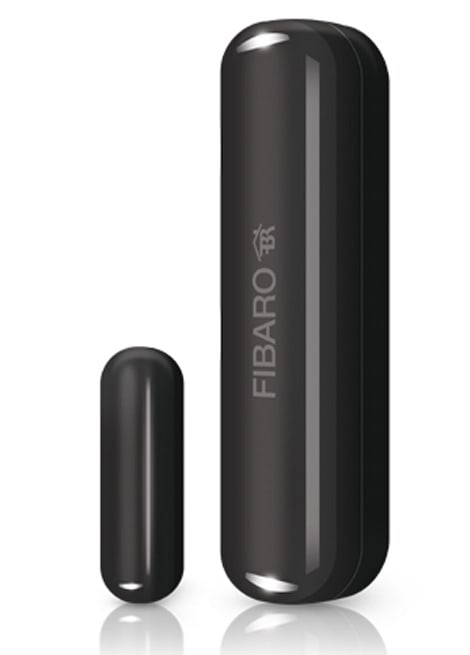 Meanwhile, a roller shutter adapter can control garage doors and make sure your blinds are open when you wake up and closed when you leave the house. A universal sensor integrates all alarms, smoke detectors, and motion sensors. All these adapters can be controlled by voice commands. I Have the Power


There are a lot of companies that can sell you Z-Wave adapters. However, we found that Fibaro stood out with the sheer number of programmable options in their Home Center 2. One feature we didn't see anywhere else was its GPS capabilities. After the system gets synched to your cellphone's SIM card, it can be programmed to do certain tasks based on your proximity. Each member of your family can be assigned different levels of access to the command system.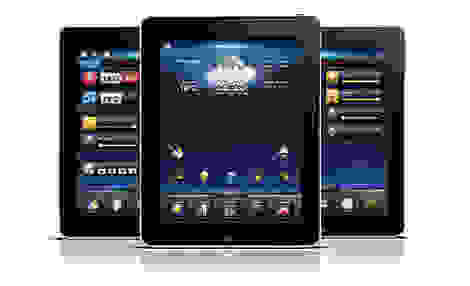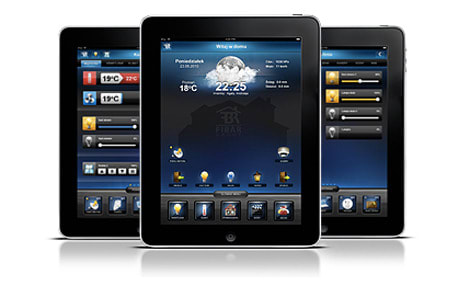 For example, it can turn on the lights and increase the temperature when you're within a mile of your home. The system also works in reverse. It can send you a text alert if your children's cellphones––and by extension your children––are not at school by 8:00 AM. The GPS system can also track the weather. When it's a cloudy day, the system can recognize that the house will be dark and activate the lights on a low setting. Home Center 2 also monitors your energy usage, keeping track of every device on the network. That way you'll know if anyone has been watching TV past their bedtime, and knowing is half the battle. But it's not all bells and whistles: There are some impressive safety features as well. Home Center 2 can alert you and turn off gas to minimize damage in the case of a leakage or fire. It can also turn lights on and off to fool would-be thieves into thinking there's someone home. I Have a Price Tag The main Home Center 2 unit will cost $699. Adapters range from $45-69.99 each. The software is free and there is no monthly fee, but if you really wanted to integrate your whole house, it's going to cost a pretty Benjamin. You can add more to that cost if you want licensed professionals to install all this equipment. Currently, Fibaro is awaiting FCC approval to expand into the US. It is unclear what kind of ground game the company will have, since this system is complex, and complex means it'll need solid tech support. Every feature we have described in this article needs to be programmed into the Home Center 2. The programs are termed "scenes," and vary in how difficult they are to set up. We didn't really get too much time to play around with it, but nothing seemed too impossible for someone with a moderate tech background. I Have a Future? Fibaro has had strong sales in Europe, where the rich and famous don't need maids to open their blinds and open garage doors. Whether or not it can make the transition to the United States will depend on price and ease of use.