Dishwashers
How to Clean Stainless-Steel Appliances
Stubborn smudges and fingerprints be gone!
Credit: Flickr user "nancyhugo"
Have you ever tried to clean the stainless-steel finish on your appliances, only to find that getting smudges and fingerprints to go away is an exercise in frustration? I experienced this myself, while cleaning my parents' kitchen over the holidays.
While there are many stainless steel cleaners on the market—including some promoted by manufacturers—pretty much everyone agrees on a few tried-and-true methods to get your appliances looking like new. Read on, and we'll walk you through them.
Note: Regardless of the method you end up using, be sure to try it first on an inconspicuous part of the appliance. If it's too harsh on the finish, at least you won't be left with scratches or discoloration where everyone can see it.
Simple Touch-Ups
Whirlpool, GE Appliances, and Electrolux all write that you can simply use a mixture of soap and warm water, plus a cloth, to clean your appliances. All you need to do is scrub the soapy water mixture on the the stainless steel, making sure your motion is in the direction of the grain.
Once you've scrubbed away any smudges and grease, rinse the finish with water and dry it off with a cloth until it's dry and shining. This should get rid of smudges and fingerprints without leaving streaks.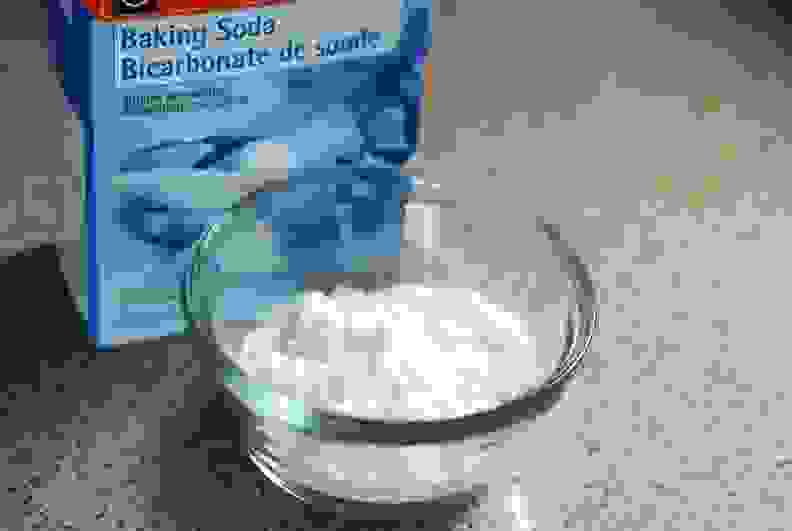 Removing Rust and Stains
If your appliances are starting to rust or stain, you might want to try making a paste out of water and baking soda. Samsung seems to think this is the only way to clean stainless steel, but GE adds that it's good for rust and heavily-soiled spots.
As with the previous method, you simply rub the paste into the finish with a cloth, making sure to go with the grain. Once you've removed any stains and rust, rinse with water and dry the stainless to a shine.
Manufacturer-Endorsed Cleaners
While these homemade cleaners should get the job done, most manufacturers endorse commercial cleaning products.
Whirlpool recommends its Affresh Stainless Steel Cleaner, while Samsung likes Bar Keepers Friend. GE endorses Bar Keepers, along with a few others. However, GE warns that if you do use Bar Keepers Friend, you should make sure to get the grit-free liquid cleaner. The last thing you want is to scratch your stainless-steel finish while trying to clean it.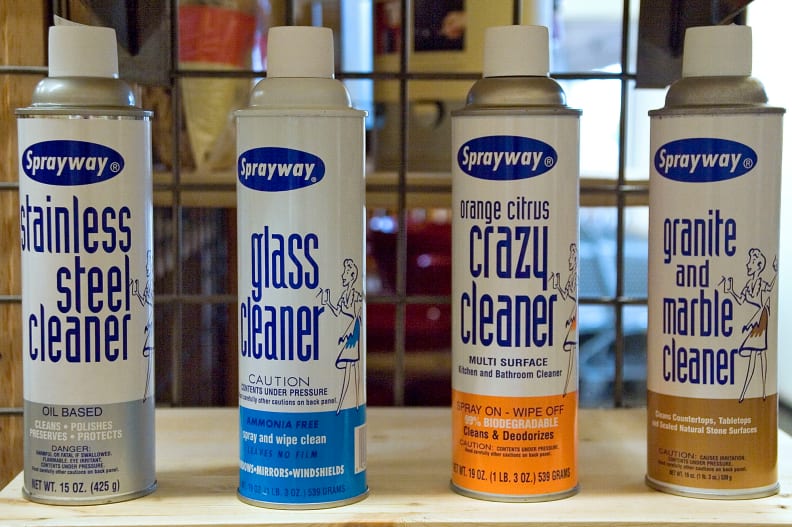 Other Cleaners
There are plenty of other stainless cleaners on the market, but that doesn't mean you should necessarily trust them. As Samsung warns, you should always "verify that [a product] is low in chlorides and does not contain any bleach" before using it. GE adds that you should avoid alcohol, ammonia, and mineral spirits, as these can damage the protective layer of your stainless steel.
So even if stainless is going out of style, that doesn't mean your appliances have to look dirty and tired. A good cleaning can still keep them looking sharp and give those new kitchen finishes a run for their money.
Related Video