Ned Stark was wrong: Spring is coming.
The changing of seasons, while always welcome come March, does bring its own challenges—specifically spring cleaning. Yep, it's time to bust out the scrubbing brushes and apply a bit of elbow grease to get some heavy cleaning done.
But, before you rush out and grab a new batch of cleaning supplies, consider trying a few DIY cleaning solutions. While we've had a strained relationship with homemade cleaning products in the past, we're always on the lookout for cheaper, and more environmentally friendly, alternatives to store-bought brands.
All-Purpose Cleaner
We'll start with this incredibly simple—not to mention highly photogenic—all-purpose cleaner from In Sonnet's Kitchen.
Like many recipes on this list, Sonnet's homemade cleaner uses white vinegar as the main ingredient. This solution is ideal for a number of surfaces like mirrors, glass, countertops, and floors.
Find an old glass pasta jar with a lid.
Fill the jar with citrus peels. You can use any citrus fruit you like, but we recommend lemons or oranges.
Fill the jar with white vinegar.
Leave the mixture to sit for two weeks.
Remove the citrus peels from the vinegar.
Mix the solution with equal parts water.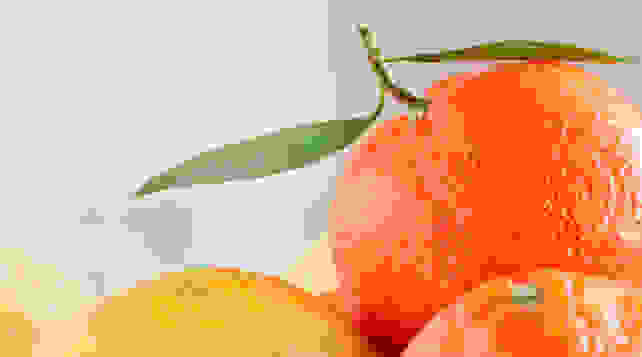 Via: In Sonnet's Kitchen
Garbage Disposal Cleaner
Americans love garbage disposals, and with good reason: They make short work of food scraps and save us countless trips to the trash barrel. Unfortunately, they also tend to get pretty darn stinky with extended use.
The following DIY solution from Homespot isn't a replacement for a heavy-duty cleaning session, but it's a good way to remove any stubborn food pieces, and leaves the disposal smelling fresh.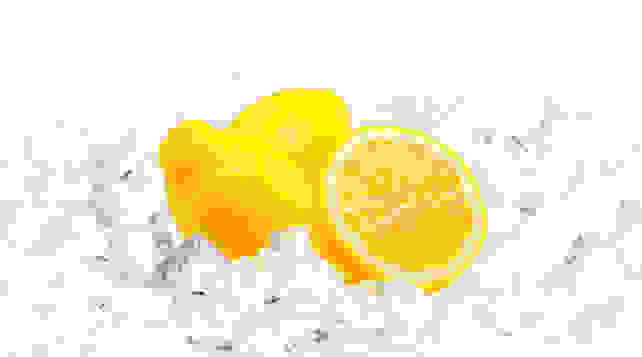 Grab an unused ice tray.
Label it appropriately (unless you have hankering for vinegar ice cubes).
Mix eight parts water with one part white vinegar.
Fill the ice tray with the water-vinegar mixture.
Place a small piece of lemon rind into each ice cube slot.
Freeze.
Drop the ice cubes into the garbage disposal.
Turn on the disposer and run some water at the same time.
Be sure to completely grind up all the ice before turning off the disposal.

This ice cube method should not only dislodge any pieces of food, but will also give the blades a much-needed sharpening. The vinegar acts as a cleaner, while the lemon rinds leave behind a pleasing citrus scent.
Via: Homespot
Burner Grate Cleaner
Gas range burner grates are a nightmare to clean. (Trust me on this one.) Oil and grease build up on the metal and solidify after numerous heat cycles. Eventually, it reaches a point where it seems impossible to remove the buildup.
Fortunately, this guide from The V Spot provides a cleaning method that dispenses with the usual elbow grease, along with the grease on your cooktop.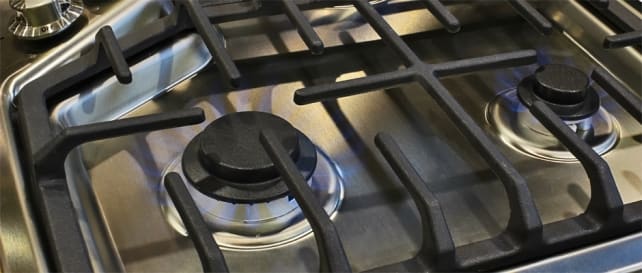 Get a resealable freezer bag. (The bag needs to be large enough to fit the grate and be able to close completely.)
Carefully put 1/4 cup of ammonia into the bag.
Place your burner grate into the bag and seal it.
Leave the grate in the bag overnight—outside if possible.
Take the grate out of the bag and wipe it down with a sponge.
Prepare to be amazed!
Before you rush off to try this method, bear in mind that ammonia should never be mixed with bleach, since the resulting fumes are highly toxic. Also, resist the temptation to use more ammonia than is recommended. It's the fumes that clean the grate surface, not the ammonia itself.
Via: The V-Spot
Carpet Cleaner
Love 'em or hate 'em, wall-to-wall carpets are ubiquitous in American homes of a certain vintage—and high on homeowners' spring cleaning to-do-lists.

This rather involved guide from Apartment Therapy is perfect for those looking for an environmentally conscious way to clean their carpets. Fair warning, though: You'll need to own or rent a steam cleaner in order to do the job properly.
Vacuum the carpet a few times to get rid of any loose dust and dirt.
Mix 1/4 cup salt, 1/4 cup borax, and 1/4 cup white vinegar.
Combine the mixture into a paste.
Apply the paste to the heavily soiled areas of the carpet.
Leave the paste on the carpet overnight.
Once the paste has dryed completely, vacuum the carpet again.
Steam clean the carpet.
Via: Apartment Therapy
Grout Cleaner
We'll end with everyone's least favorite job: grout cleaning.
Let's be honest: There's no easy way to get rid of grout stains, and any miracle solution that promises to make light work of the task is lying. But while the job may be awful, it doesn't have to cost an arm and a leg—though you may wish it had once you're done scrubbing.
This recipe from Practically Functional is the simplest we could find, and—provided you put in the time and effort—should result in a spotless shower. Be advised that this solution contains bleach, so you should be sure to ventilate your work space. (Or at the very least invest in a pair of goggles and a cleaning mask.)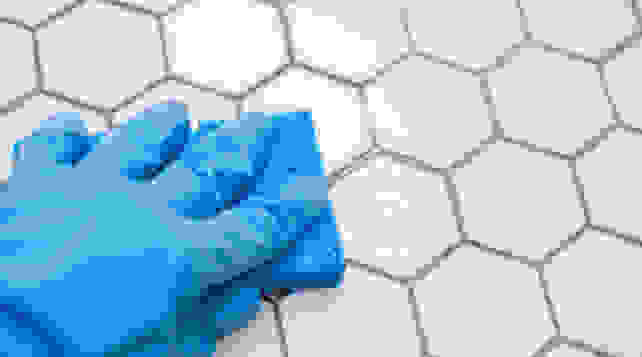 Combine 3/4 cup of baking soda with 1/4 cup of bleach.
Apply the mixture to the grout surface and let sit for around 10 minutes.
Grab an old toothbrush and scrub the affected areas.
Let the solution sit for another 10 minutes.
Rinse off the solution with water.
You can make this job a little easier by using an electric toothbrush. Just don't use it to brush your teeth afterwards!
Related Video
Our editors review and recommend products to help you buy the stuff you need. If you make a purchase by clicking one of our links, we may earn a small share of the revenue. Our picks and opinions are independent from any business incentives.