Dishwashers
Light Up Your Life With These Unique Light Switches
Remodeling your home? Don't forget the little things.

Credit:
When you're remodeling, the natural tendency is to take a "big picture" approach. Everything is chosen according to an overarching theme, and it's easy to skip over the little details.
One tiny thing that's often given short shrift is the humble light switch. But fortunately, at least one company is hoping to shed some much-deserved light on this oft-neglected fixture.
At the Architectural Digest show in New York City, French company Legrand was only too happy to introduce us to its Adorne line of light and power sockets. Featuring sleek designs, these accessories employ everything from touch and pressure sensitivity to timers, aiming to make even the simplest elements of your home more helpful.
The Wave Switch
We're quickly getting accustomed to gesture-based controls in video games and TV, so why should our light switches be any different? The Wave Switch (MSRP $49.95) lets you turn on the light by moving your hand over a hidden sensor. The sensitivity can be adjusted to prevent accidental usage, and it works with a standard 15A light switch.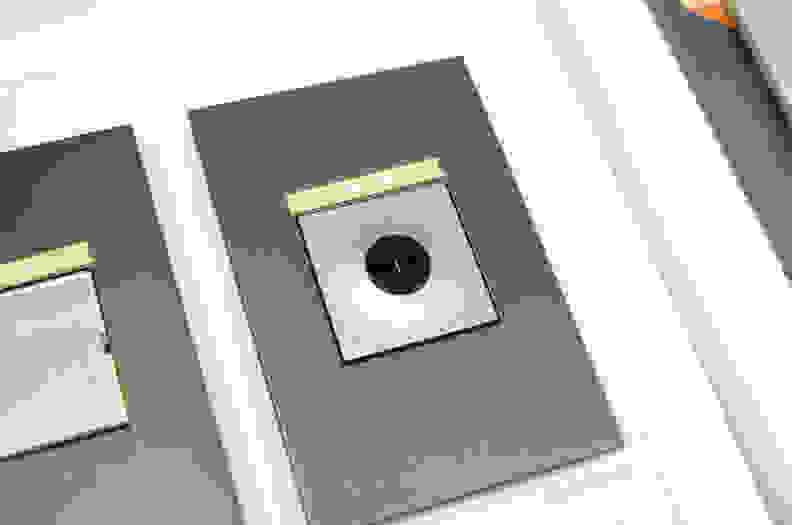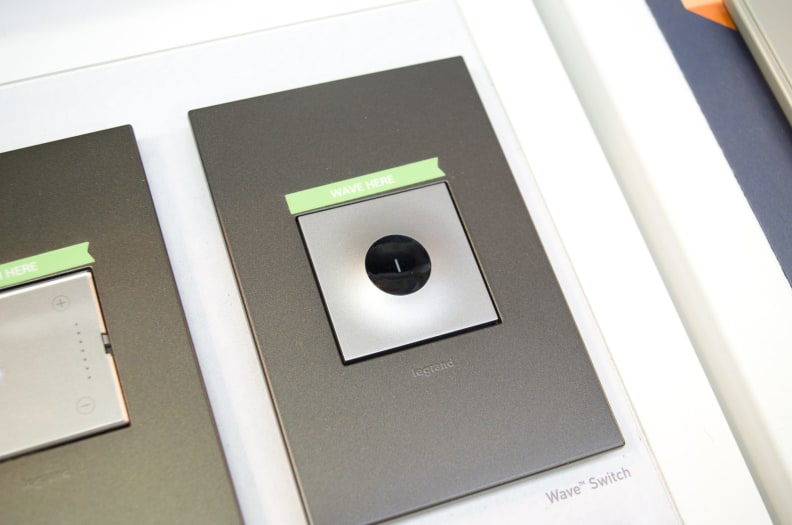 Legrand also offers motion sensor options, perfect for laundry rooms, garages, basements, and choice horror movie scenarios.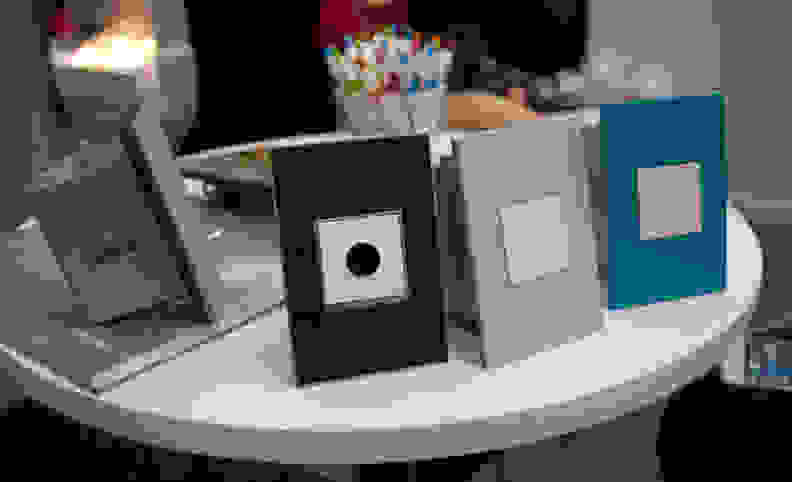 The Pop-Out Outlet
Sure, your boring old vanilla power sockets work just fine, but they don't exactly scream cutting-edge fashion.
The Pop-Out Outlet (MSRP $44.95), true to its name, lets you hide your power sockets when they're not in use. When you need power, you can simply push on the outlet and it'll pop out of the wall.
The Pop-Out Outlet isn't just a boon for the stylish, it's also a good choice for those looking for a bathroom or kitchen option that's less susceptible to accidental water exposure. And oh yeah, it's a bit more difficult for kids to stick their fingers into.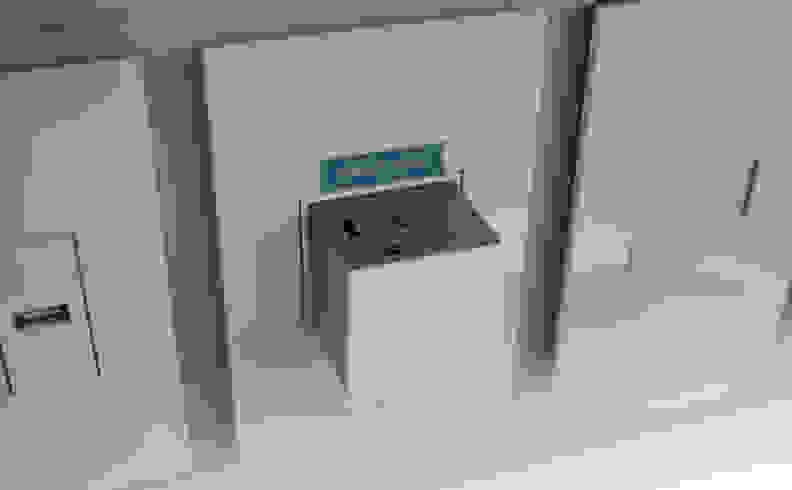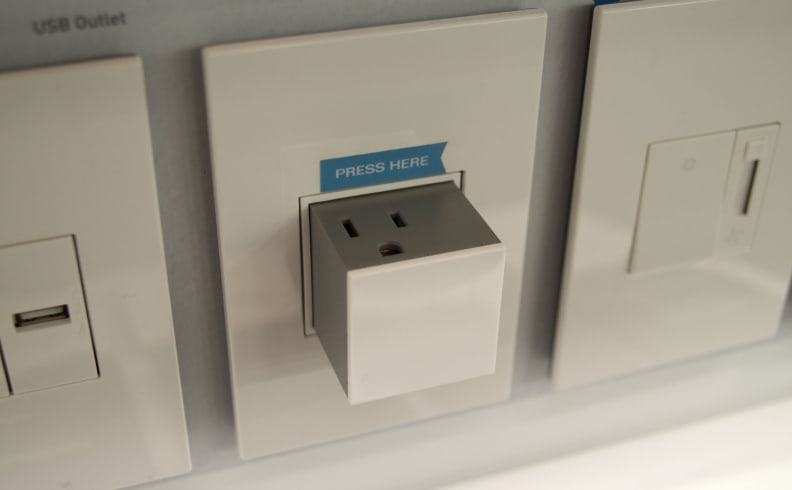 Portable Night Light
Let's face it: Plug-in night lights are ugly, even if they're plenty functional and dirt cheap.
The Portable Night Light (MSRP $44.98) from Legrand, on the other hand, justifies its price tag with a beautifully modern design and a couple of cool tricks. The light has four discrete brightness settings, and best of all, it can be removed from the dedicated wall plate socket and used as a portable, rechargeable flashlight.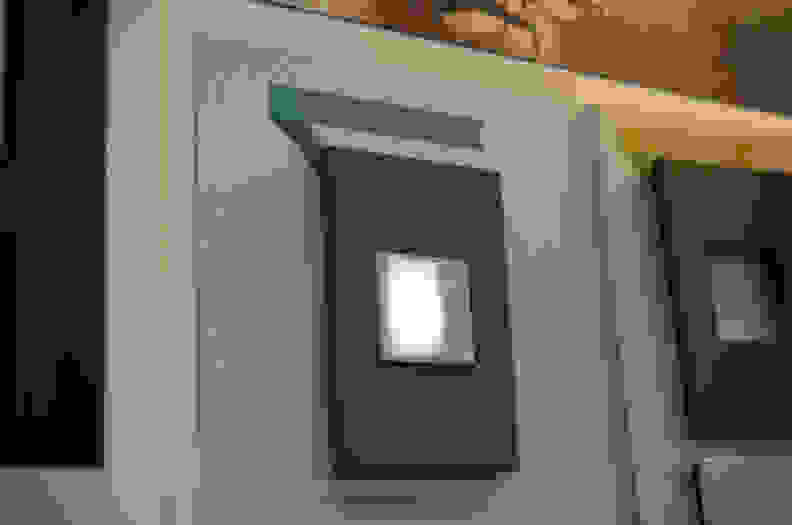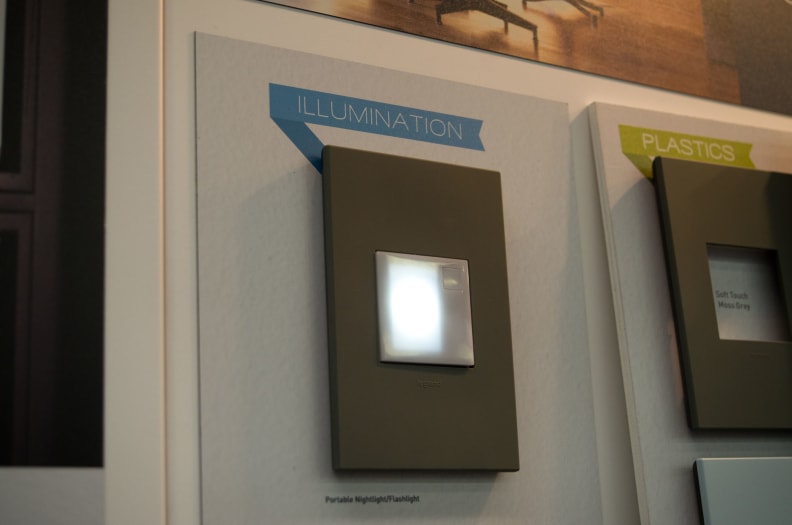 While Legrand believes the Night Light is most useful during power outages, we suspect it's more likely to be employed as a monster-under-the-bed deterrent for your imaginative children.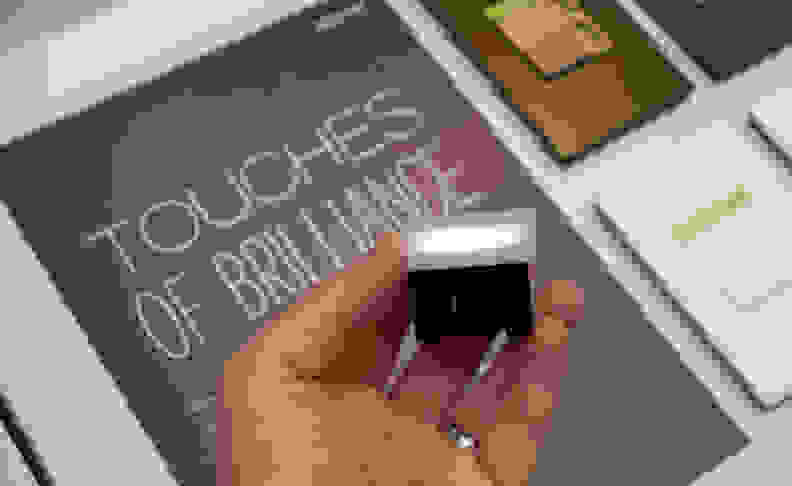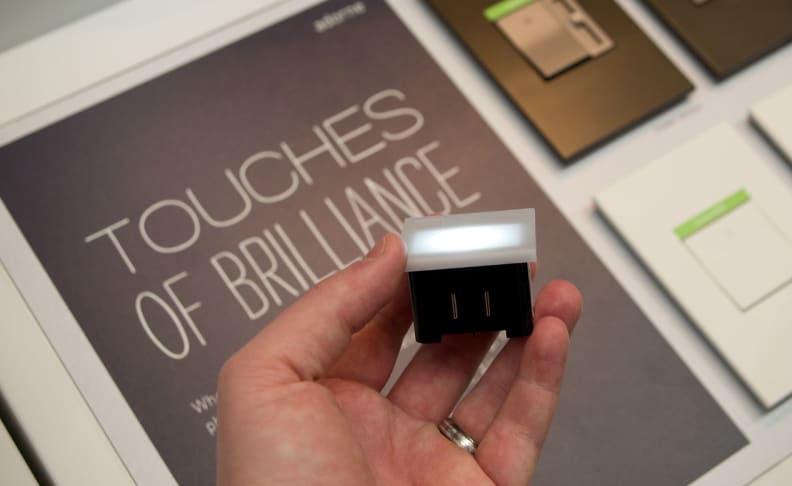 Customizable Wall Plates
Alongside the innovative switch and outlet options, Legrand also offers a variety of elegant wall plates.
Pretty much any material you can think of is available, including die-cast metals, leather, and wood. And if you just prefer old fashioned plastic, that's available too—in a dazzling array of bright colors. Prices range from $7.00 to $35.00, depending on the material.
For those who refuse to be pigeonholed, there's even a custom wall plate. This can be personalized with paint, wallpaper, or fabric to perfectly match any living space.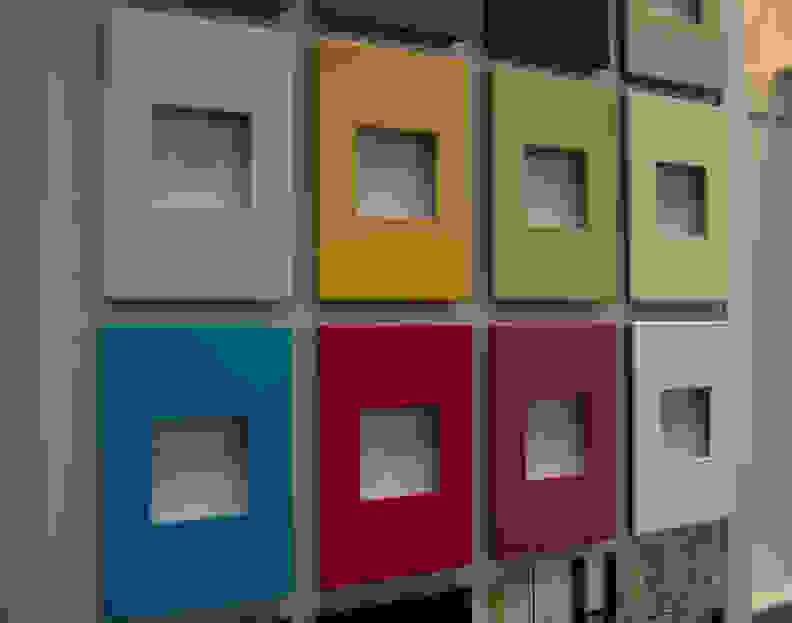 ---
We certainly felt illuminated after visiting with Legrand. And this is only a small taste of the hundreds of options out there—if you're dipping your toes into the waters of home remodeling, you're going to be spoiled for choice.