Dishwashers
Wine Barrel Floors Bring Vintage Style to Your Home
Robert Mondavi Jr. partners with reclaimed wood experts to let you walk on burgundy and chardonnay.

Credit:
In the last few years, we've seen a huge variety of reclaimed flooring materials make a splash with interior designers. From barns to bowling alleys, it's become hip to repurpose vintage woods for modern uses. And now, one of the biggest names in wine wants to bring a whole new kind of "vintage" to the flooring game.
At the recent Kitchen and Bath Show (KBIS), we spent some time visiting with Locust Grove, Georgia's Authentic Pine Floors. The 30-year-old company specializes in reclaimed wood flooring, sourcing their wares from old distilleries and factories near the company's headquarters. But this year, Authentic Pine is trying something new: It's partnering with Lydia and Robert Mondavi, Jr. to offer interior paneling made from French oak barrel heads, using recycled casks previously used in the production of Mondavi wines.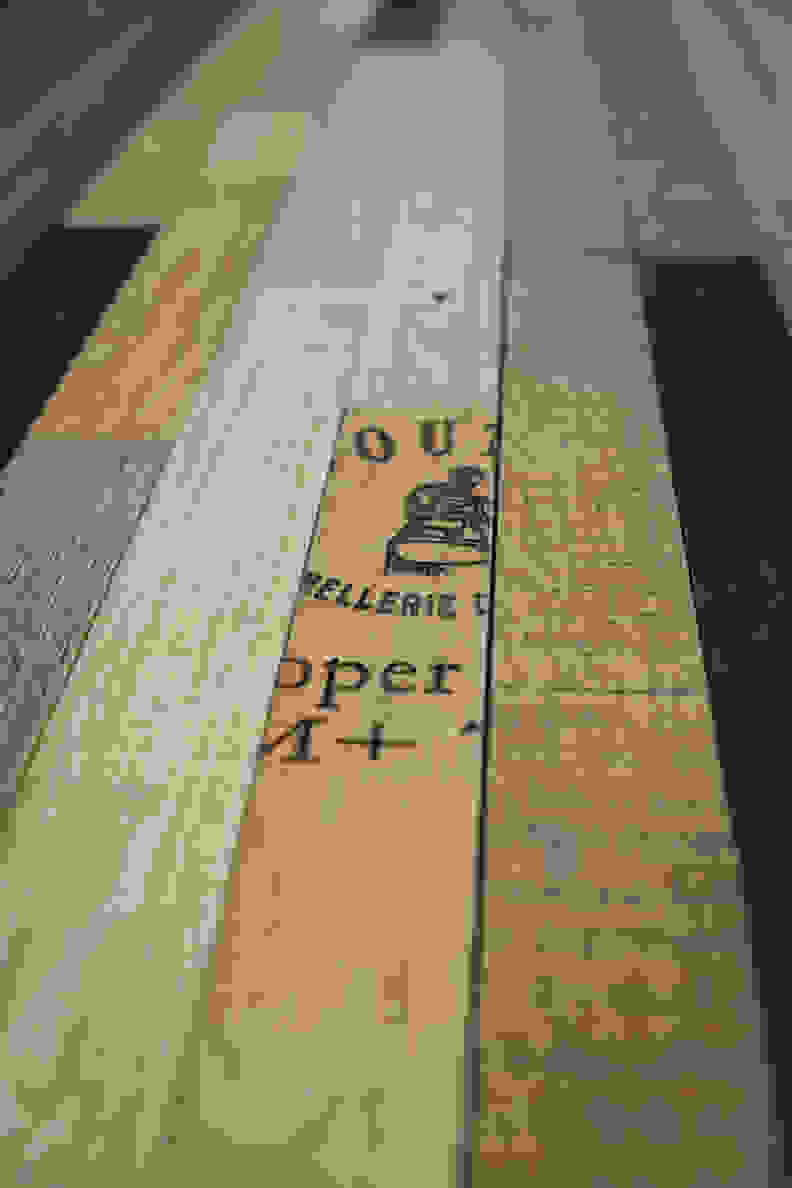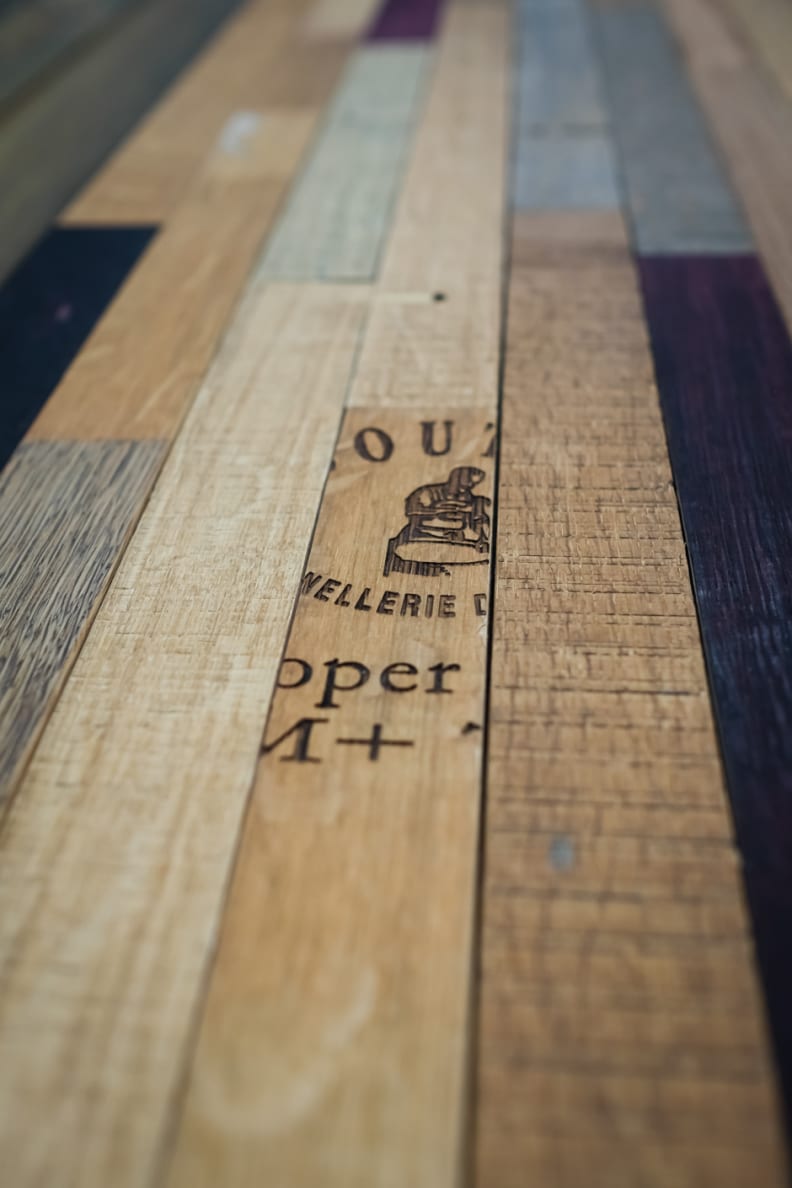 Some individual planks will have the familiar light-brown shades imbued by a young wine, but others will bear the dark, chestnut tones of a mature cabernet, or blond hues for chardonnay. The result is a tastefully arranged tapestry of shades, each one indicating a different barrel and thus a different wine.
Cooper's marks, symbols branded onto the original barrels, have been left in place—they appear throughout the flooring. And since each barrel head comes from a real winery, each mark tells a story. We noted shorthand like "M + T," for the "medium and tannins" stage, as well as "Fol," indicating Folio Fine Wine Partners, of which Robert Mondavi, Jr. is the founder. Accents like these make the paneling irresistible to wine enthusiasts.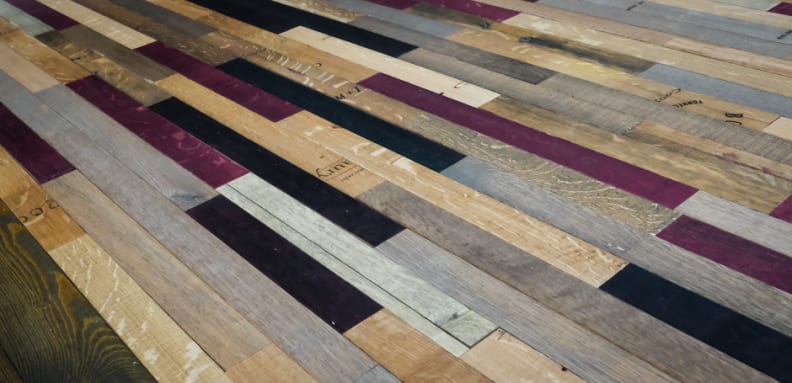 At $30 per square foot, this luxury item has earned plenty of enthusiasm for small-scale applications like wall accents and backsplashes, in addition to flooring. An oil finish will protect the surface from the wear of everyday foot traffic, and eliminate odors, too. Naturally, the paneling could be handsome design element for any home wine cellar.
Authentic Pine Floors ships directly to customers, and the Mondavi Home Collection will be available starting May 1, 2014.