Dishwashers
Siemens' Smart Appliances Set to Come to the States
Siemens plans to enter the smart appliance game.
Credit:
Last January at CES, we attended a press conference in which Bosch CEO Werner Struth said that his company was going to wait until the time was right to release a smarthome system. He also indicated a desire to develop a system that wasn't as closed off as those being put out by other manufacturers.
Well, it may be that the right time is nigh, regardless of that desire to be flexible for the sake of the consumer. At IFA Berlin this year, Siemens (sister brand of Bosch), showcased a new Connectivity App: the company's approach to wireless interaction with your home appliances.
Dr. Claudia Häpp, the project leader for Siemens Connectivity, spoke with me at length about the program. It sounds like Siemens is trying to strike a balance between Whirlpool's support-oriented, smart grid approach and the functional usability that no one seems to have quite nailed yet. Register your products on the company website, download an app to your tablet or smart phone, and you're good to go. The initial release will be for iOS, with Android support coming out shortly thereafter.
The range of products is impressive—fridge, dishwasher, laundry set, oven, cooktop, range hood, and coffee maker—though the number of features on the app varies from product to product. For instance, wireless control of a coffee maker isn't very practical—you have to be there to insert the coffee, after all—so its main purpose was to illustrate the app's approach to customer support. Unlike LG's Smart Diagnosis system, the Siemens app allows you to engage in video chat with a repair specialist, who can then attempt to remotely diagnose your problem and either talk you through how to fix it or set up a repair appointment.
For the fridge, a built-in camera takes a photograph every time you close the door. The app allows you to see what you already have when away from home, gives you recipe ideas, and creates shopping lists. It doesn't incorporate photographic recognition, so there is still a bit of manual input involved, but the sample app felt streamlined, comprehensive, and useful compared to other versions we've encountered.
Once you've got a recipe selected, you can send information such as a pre-heating temperature to your oven—though it's important to note that you can't turn it on remotely. You can monitor cooking times, turn off stove burners, and double check to see if you really did leave the oven on.
Assuming you have a projector installed into your kitchen, you can even project an interactive image of your tablet onto a flat surface. Cooking while accessing the app without getting grease on your tablet? Sounds like a win to us. Dr. Häpp said the company is looking to work with home designers to try and seamlessly incorporate small projectors into kitchen design.
Cycle-based products—the washer, dryer, and dishwasher—offer the most sensible interactive options. You can start or stop the machines remotely, get alerts when the cycle is finished, check progress, and even tell the appliances to run when power is cheapest. It's not quite as hands-off as Whirlpool's Smart Grid, but Dr. Häpp explained this is because Europe's energy system works differently than that of the US. Another example for the European market? There's an option for the incorporation of GPS technology to determine how hard the water is, thus telling the user how much and how often the dishwasher would need to use salt for optimal cleaning.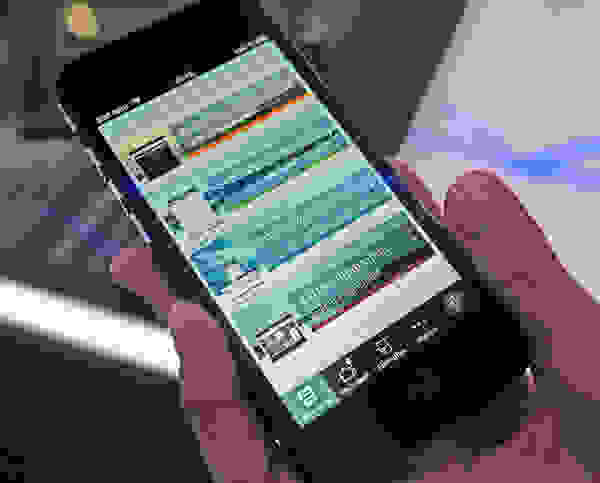 It seems that Siemens is looking to send this smart technology to all of its markets starting with Europe in 2014. We don't know which product will come out first, but all should be available a year after the initial release. When asked for more specifics regarding the US, Dr. Häpp said we should see them—likely under the Bosch moniker—by 2016. While prices aren't fixed yet, we were told to expect prices a few hundred dollars higher than "dumb" counterparts.
The assurance that the app will work with multiple models, and Dr. Häpp's affirmation that they are working to make an open system, means this could be the first really useful, accessible, and comprehensive smart appliance system to hit the market. It's a lofty goal with a lot of holes to fill, but if Siemens can deliver, it could be a big step towards crafting a truly smart home worth investing in.