Dishwashers
Wring in the Holidays: Unique Sponge Stocking Stuffers
Natural sponges are perfect stocking stuffers for your favorite clean freak.

Credit:
It's no secret that we love dishwashers here at Reviewed.com—they're the undisputed kings of the kitchen. But when you're washing fine china and other delicate dishes, sometimes you need a sponge to get the job done.
Most sponges you see at the supermarket are made from plastic polymers, which means they aren't biodegradable. When your cheap sponge finally needs to be thrown out, it'll end up in a landfill for eternity. We say "no, thanks" to that idea.
To help you clean your dishes with a clean conscience, we've rounded up the best all natural sponges and scrubbers on the market. These fluffy little wonders make great stocking stuffers for tree huggers and clean freaks alike. And remember: There's no shame in buying some of these for yourself.
The Spaghetti Scrub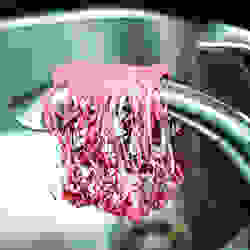 MSRP: $10.99 for a set of two
Why it's unique: Made from corn cobs and peach pits
Cleaning company Goodbye Detergent thought of a great way to make an all-natural sponge: use corn cobs and peach pits. Yes, you read that right. Can't say we would have thought of that ourselves.
The Spaghetti Scrub looks like a ball of yarn... if yarn was more abrasive and al dente. True to the company's name, you aren't supposed to use detergent with the Spaghetti Scrub—at least not for normal cleaning. Got an old juice stain on your table? Just scrub it away. The product does recommend using a tiny amount of soap if you intend to clean heavy grease—I'm looking at you, favorite bacon-frying pan.
Maybe the best part about this sponge/scrubber/kitchen tool is how you're supposed to store it. When you finish cleaning, simply rinse it off and drape it over your faucet. Because of its spaghetti-like nature, the Spaghetti Scrub will dry up and rest there until you need its cleaning help again.
The Dish Dumpling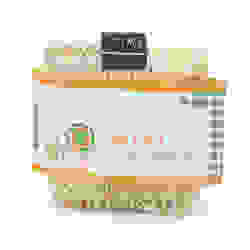 MSRP: $3.99 per dumpling
Why it's unique: Made from agave twine
Another food-themed sponge? The cleaning specialists at Twist know a thing or two about making uncommon products. Within their vast array of sponges lies the Dish Dumpling, which sounds like a scrumptious treat, but is actually a tiny cleaning powerhouse.
Marketed as an alternative to copper scrubbers, the Dish Dumpling offers heavy-duty washing power in the form of agave twine. I thought agave was only good for tequila and its delicious honey-substitute nectar, so this came as a surprise to me. Upon further research, I found out that there exists a type of agave plant called sisal which produces the fiber used in this "twine."
So there you have it: Twist's Dish Dumpling is not only a great $3.99 stocking stuffer, but also a free botany lesson.
The Tree Fiber Kitchen Sponge
MSRP: $4 for a pack of two
Why it's unique: Made from trees grown in sustainable forests
Paper towels are the bread and butter of my kitchen. I'll be the first to admit that I use way too many of them, but I can't help it: I make a mess when I cook.
Natural Home's Reusable Cleaning Cloths are the perfect solution for people like me. Each 3-by-4-inch sponge can supposedly hold 15 times its weight in liquid. And true to their name, you can throw these sponges in the washing machine and use them time and again. It actually sounds an awful lot like a certain super-absorbent, German-made product.
You can find a two-pack of these paper towel replacements for as low as $2.75, which isn't too bad considering a roll of paper towels retails for more than a dollar. Save money and the environment—doesn't that sound like a great gift?
These sponges are also available in a bamboo-derived version, which features a fun, patterned design.
The Sea Wool Sponge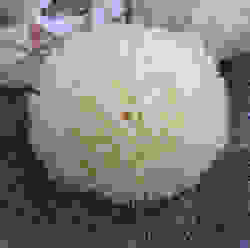 MSRP: $15-30 depending on size
Why it's unique: Made from an actual multicellular organism
Sea sponges have always been popular in the beauty world. I mean, how much more natural can you get than having a formerly living organism as your personal scrubber?
Contrary to popular belief, sea sponges can be used for more than just body cleansing. A good sponge can be used for washing your dishes, your car, and even your horse. You do own a horse, right?
The sponge connoisseurs at St. John's Sponge Company won't hold it against you if you don't have a mare in your stable. These purveyors of squish have been cultivating sponges from the Gulf of Mexico since 1900, so they know a thing or two about classy cleaning.
One of the premier products in their catalog is the sea wool sponge, which sounds like heaven for either your body or your dishes. This is how St. John's Sponge Company describes it:
Soft as butter when wet
Rinses thoroughly clean
Won't hold residue, color or odor
Lasts years with care
Buttery and it lasts for years? We'll take all of them.
The Ravioli Hemp Scrubby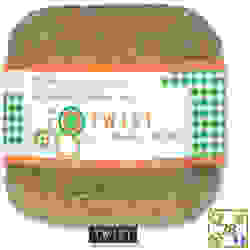 MSRP: $5 per ravioli
Why it's unique: Ravioli-shaped and made from hemp
It's hard to find gifts for people who have everything. Even worse are fanatics: What do you get for the hardcore Phish or 311 fan who owns every live recording? The gift of hemp-powered cleaning, that's what. Praise Jah!
Twist, which also makes the Dish Dumpling, comes through again with yet another food-themed item: the Ravioli Hemp Scrubby. The inside is actually filled with a biodegradable sponge, while the outside is 100% hemp burlap. That gives this little scrubby a tough exterior that can dismantle caked-on foods and other hard-to-clean stains.
You can find this non-digestible ravioli for as low as $3.50, which means you'll have enough cash leftover for some edible munchies. We do have to ask, though: What the heck is a "scrubby?"
The Real Luffa Sponge
MSRP: $6 for a 5-inch sponge
Why it's unique: Made from actual luffa fruit
Say it with me: luffa. Not loofah. Okay, so these words are pronounced the same way, but doesn't "luffa" look classier than "loofah?"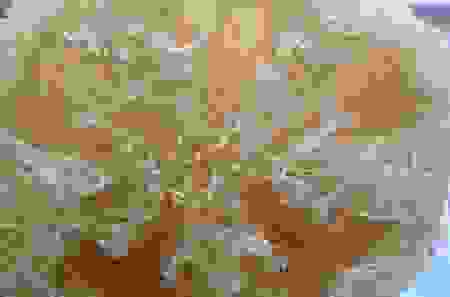 That's not even my main gripe with luffa sponges. What really upsets me is when people refer to those mesh sponges you buy at the supermarket for 99 cents as "luffas." They are not. A luffa is actually a vine that produces a cucumber-like fruit. In order to make the real luffa sponges, those fruits have everything but the fibers taken out, leaving you with yet another awesome food-themed scrubber.
Over at the Luffa Farm, you can find real luffa sponges in a variety of different sizes. The main selling point for these products is their soft, non-abrasive nature, which is great for either your skin or delicate cookware. According to these luffa experts, their sponges last from six to nine months. For around $6, that's a great investment.
---
Let us know of any other awesome cleaning-related stocking stuffers in the comments!
[Hero image: U.S. National Oceanic and Atmospheric Administration]