Dishwashers
A Dishwasher You Can Text? It's Coming to CES 2014
brb, washing dishes ;-)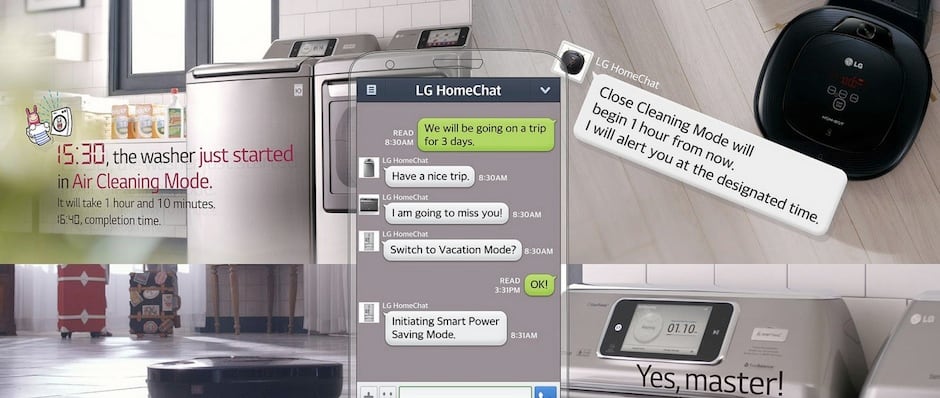 Credit:
LG plans to debut a series of smart appliances that can communicate via text message, using natural speech for commands and notifications.
According to a Korean press release, LG's HomeChat service will bow at International CES 2014 in Las Vegas, and it's designed to let users text with their appliances in plain English.
For instance, if you're going away for two weeks and want your fridge to enter energy saving mode, just text, "I'm going on vacation." The same will work for dishwashers and vacuum cleaners, so you can come home to a clean house even if you don't have a maid. Your washer and dryer will even tell you that they miss you.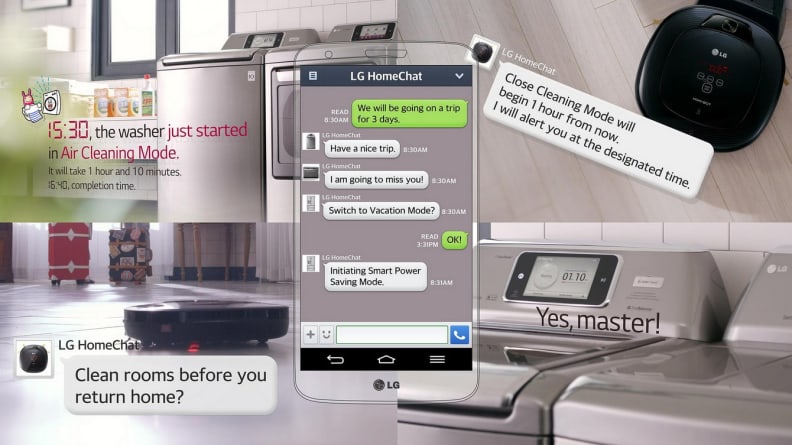 You can also ask your HomeChat-equipped appliances for status updates. Neat freaks who are also control freaks can text their robotic vacuum to ask when it last swept the floor, for example. The service relies on the Line instant messaging app, which is popular in Asia but relatively unknown in the U.S. Despite its relative anonymity, it is compatible with nearly every smartphone, including Android, iOS, and Windows devices.
We're particularly interested in the latest LG Smart Oven, which features a Recipe Search function that lets home cooks ask their oven for recipe recommendations. If you find one you like, the oven will then start preheating to the ideal temperature and let you know when it's time to put the food in. That's similar to the Android-powered Dacor oven we saw at CES last year.
LG's also bringing out a new remote update service, which allows users to download new specialty cycles for their washing machines. Spilled red wine? Just text your washer, and it'll choose the perfect cycle to clean it off. When cycles complete, the washer or dryer can send a notification to your smartphone—similar to Whirlpool's 6th Sense Live.
What's really unique, however, is the ability to push notifications to an LG-branded Smart TV. When a message pops up on your TV telling you your laundry is done, you've got no excuse for not pausing House of Cards to unload the dryer.
Photo: LG